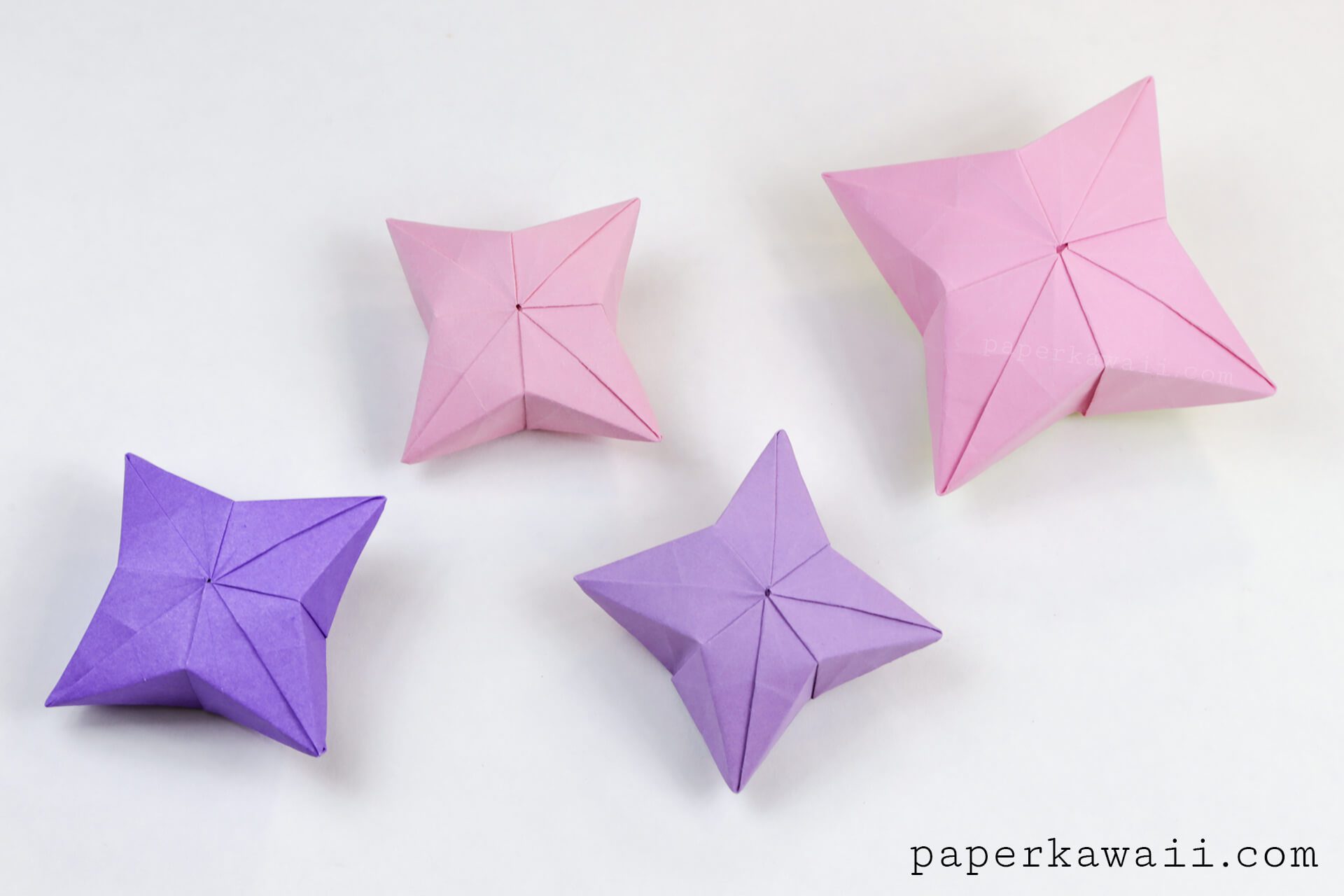 Learn how to make a pretty 3D Origami Puffy Star, this four point origami star makes a great hanging decoration especially at festive times like Christmas & New Years.
If you already made the origami coasters, you can use them, as it starts off with the finished octagon coaster.
You can either make two and stick them together, or use one, and fold it so that you can inflate it to become the star. The paper that's best for the inflatable one is either crisp origami paper, or thick textured paper that keeps its shape.
I realise it's quite an effort to make for one origami puffy star.. however the result is really sturdy. Instead of making the coaster/tato to start, just make the octagon, and fold the same way from 10:41 (making the same creases on the back), the result would be a thinner but bigger star without the detail.
Design: © Paper Kawaii Copyright Information
Level: ★★★☆☆
You will need:
▸ 1 – 2 sheets of square paper
▸ Scissors (for the octagon)
▸ Glue, if you're using two.
I used 17 x 17 cm (paper used in tutorial can be bought online here)
Final size: 9 x 9 x 3.4 cm
Other sizes: Paper: 15 x 15 cm Final size: 8 x 8 x 3 cm | Paper: 20 x 20 cm Final size: 10.7 x 10.7 x 4 cm | Paper: 30 x 30 cm Final size: 16 x 16 x 6 cm