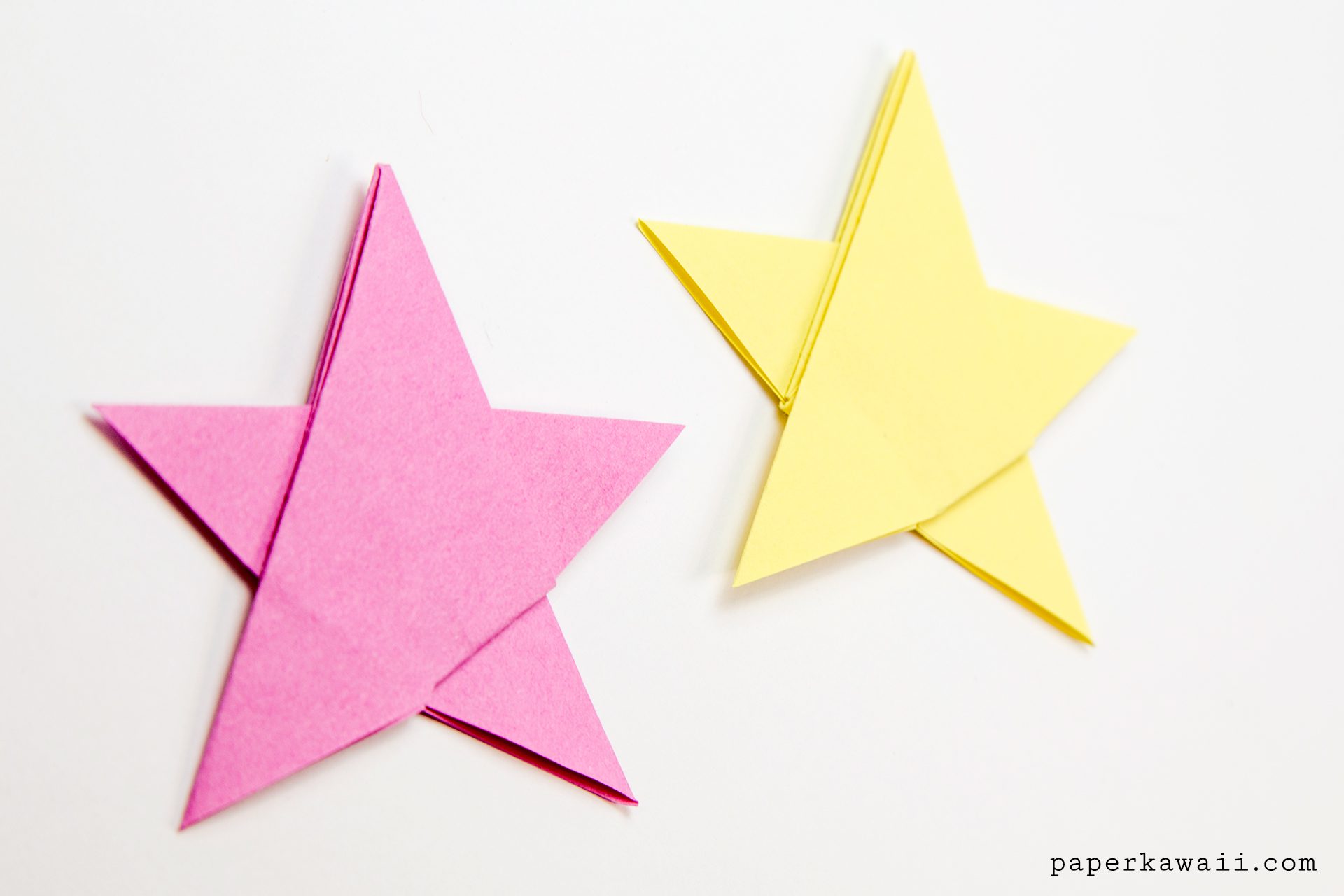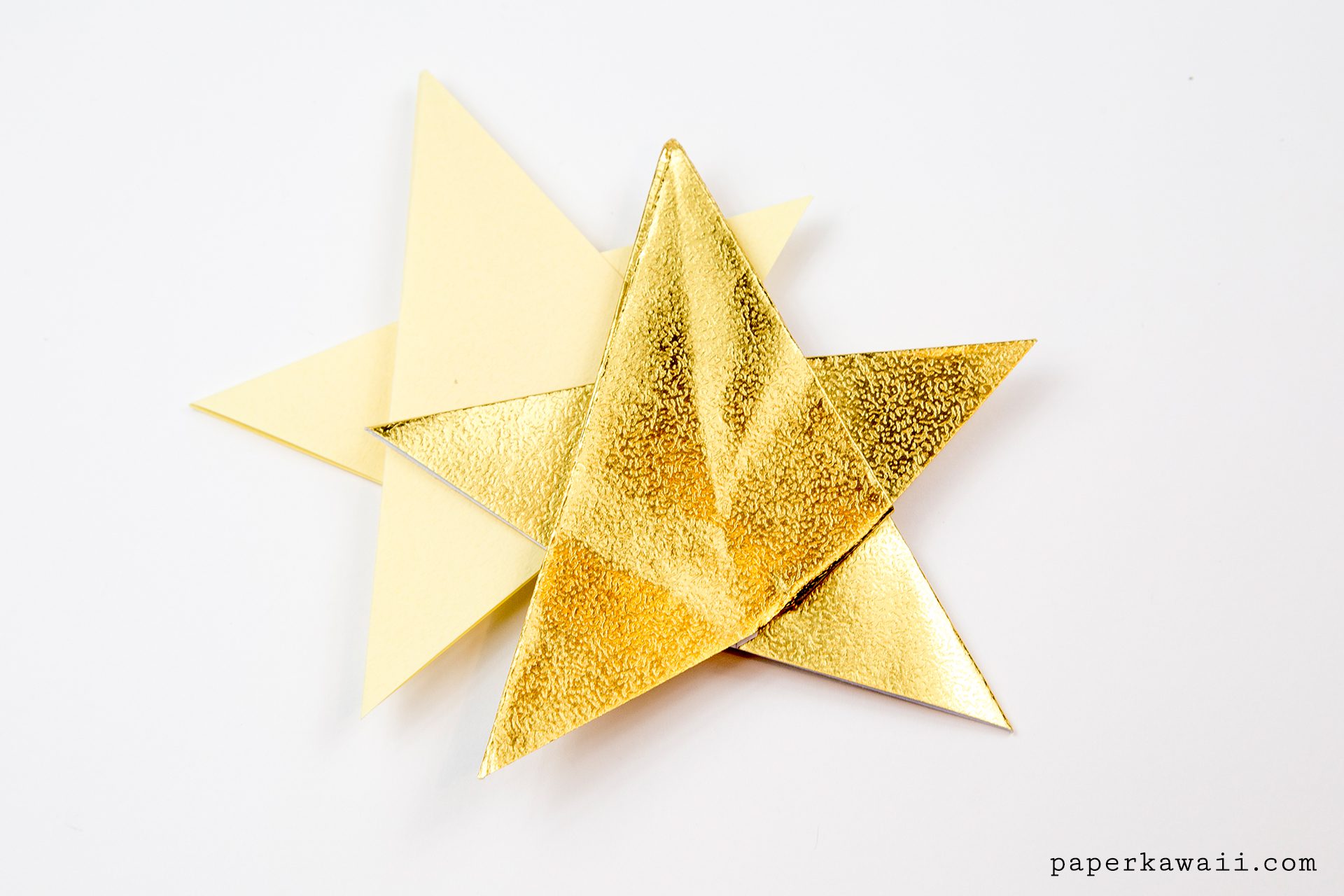 Learn how to make a pretty origami 5 point star, this origami star looks the same on both sides, requires no glue and is folded from 1 sheet of square paper.
I've seen many ways to fold a similar looking star to this, some in origami NOA magazine and some online, each of them are quite complicated or involve glue/more than one sheet. So I thought I'd try to make one without glue and just one sheet, and it had to be quite simple.
The star is not a perfect shape but I think looks quite sweet and quirky. You can adjust the angle of the left and right points.
Another benefit of this 5 point origami star, is that it looks the same on both sides, so you can hang it up. It will rotate and look nice either side. Using some pretty metallic or glittery paper makes them even more star-like.
Design: © Paper Kawaii Copyright Information
Level: ★★☆☆☆
You will need:
▸ 1 sheet of square paper
Suggested Size: 15 x 15 cm (paper used in the tutorial)
Final size: 10 x 10 cm
A Photo Tutorial is available on the Origami Photo Tutorials page.