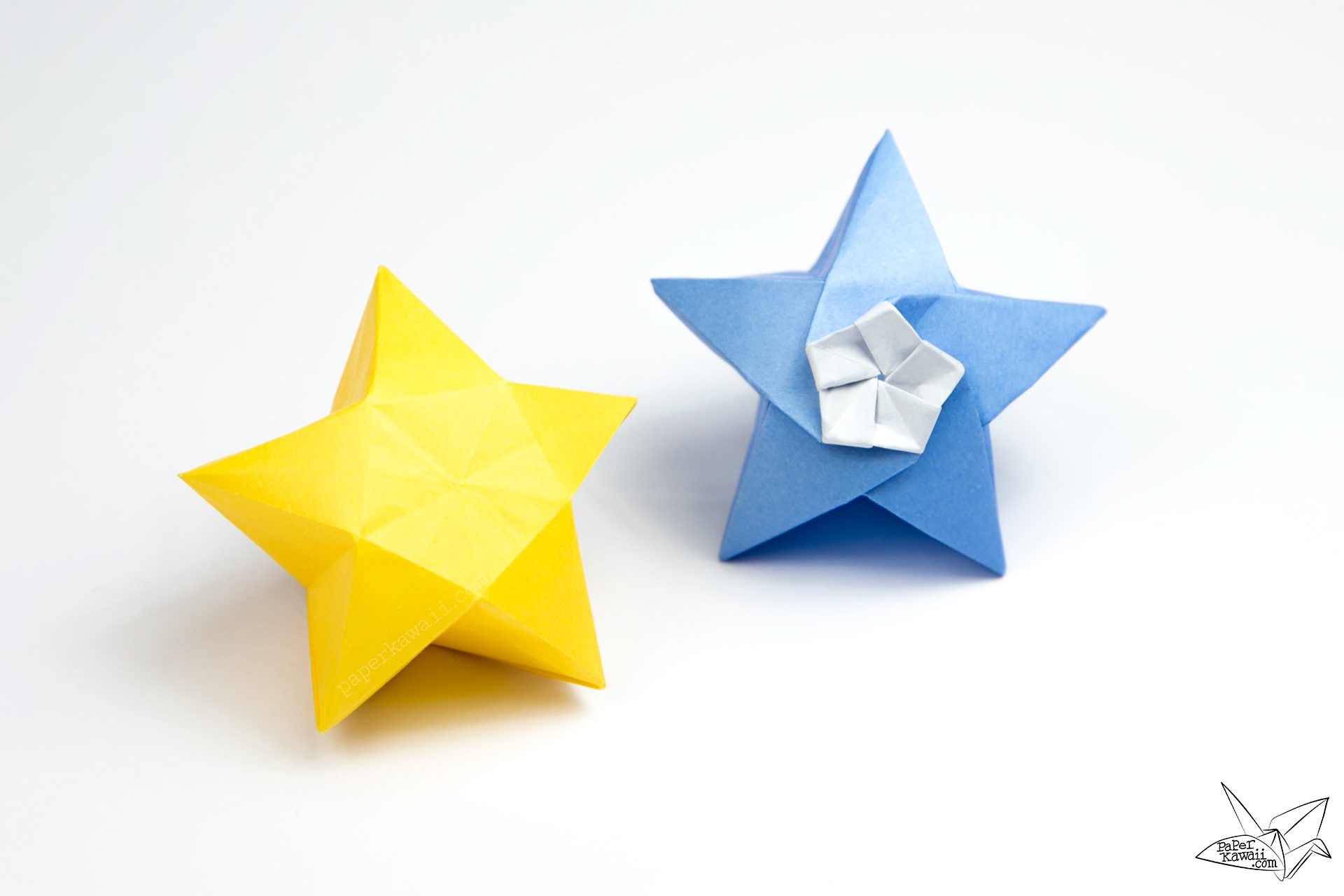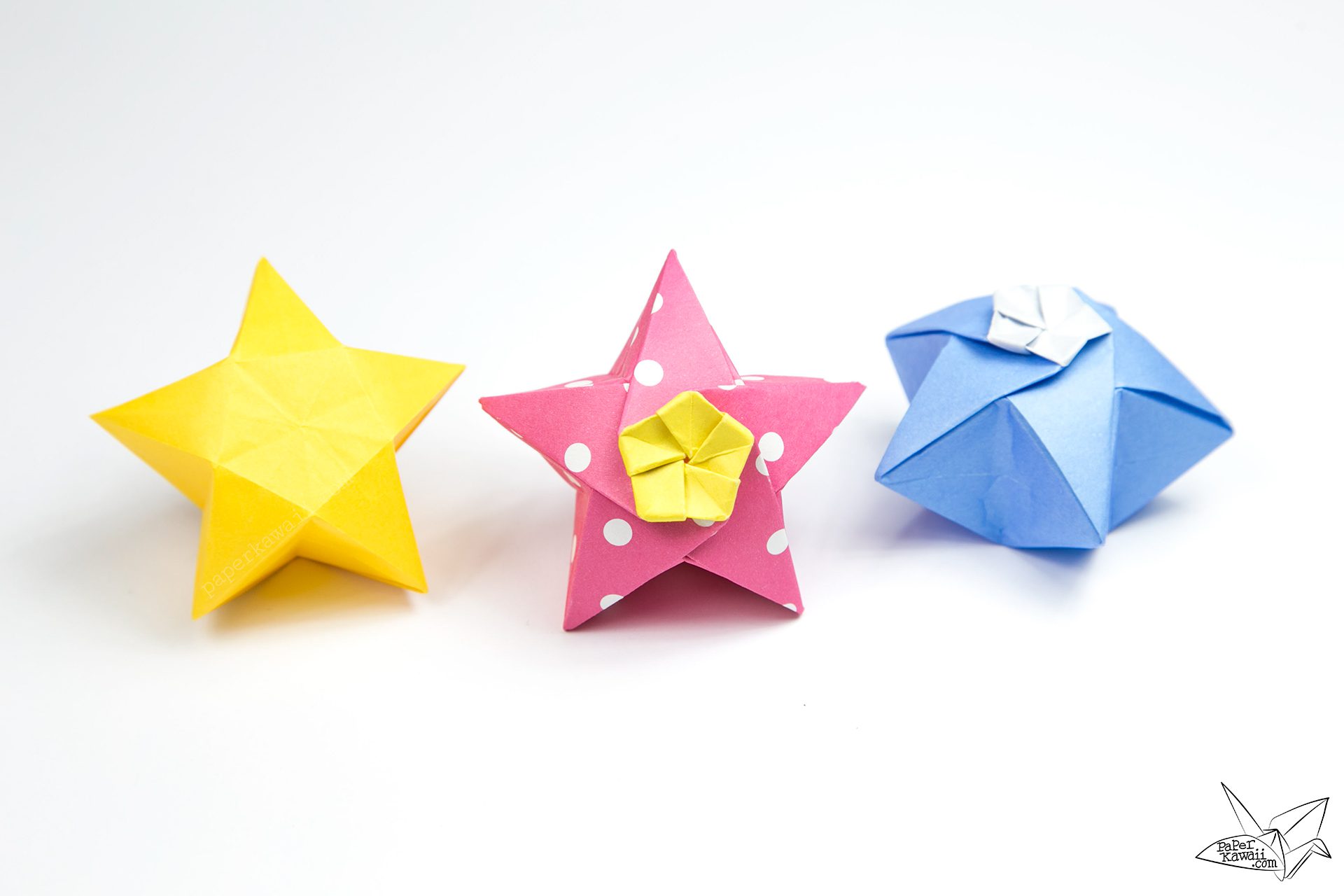 Make a super cute inflatable origami twinkle star. This origami puffy star makes a beautiful decoration all year round. Made from one sheet of paper, no glue required. These origami blow-up puffy stars look like a giant origami lucky star. It's not a box, but it can be hung up as a decoration or just displayed as it is or make a lot and have them strung up in a garland. The nice thing about this origami puffy star is that it's solid, because of the twisting that closes the star at the front.
It's called a Twinkle Star because of a suggestion on instagram, I'm useless at thinking of names for models. I am obsessed with stars and have been for years, star necklaces, earrings, patterns, I love the shape. Folding this and inflating it is actually pretty satisfying. We will be making a decagon (10 sided) sheet first of all, but don't worry, it's easy, especially if you already know how to make a pentagon.
I recommend using a paper scoring tool with a ruler for some of the creasing but it's not required if you don't want to. If you'd like to, but don't have a scoring tool, just use something pointy but not too sharp such as the edge of a paper clip, used up pen, white pencil, ect.
Origami Twinkle Star / Puffy Star
This model is featured in my origami book: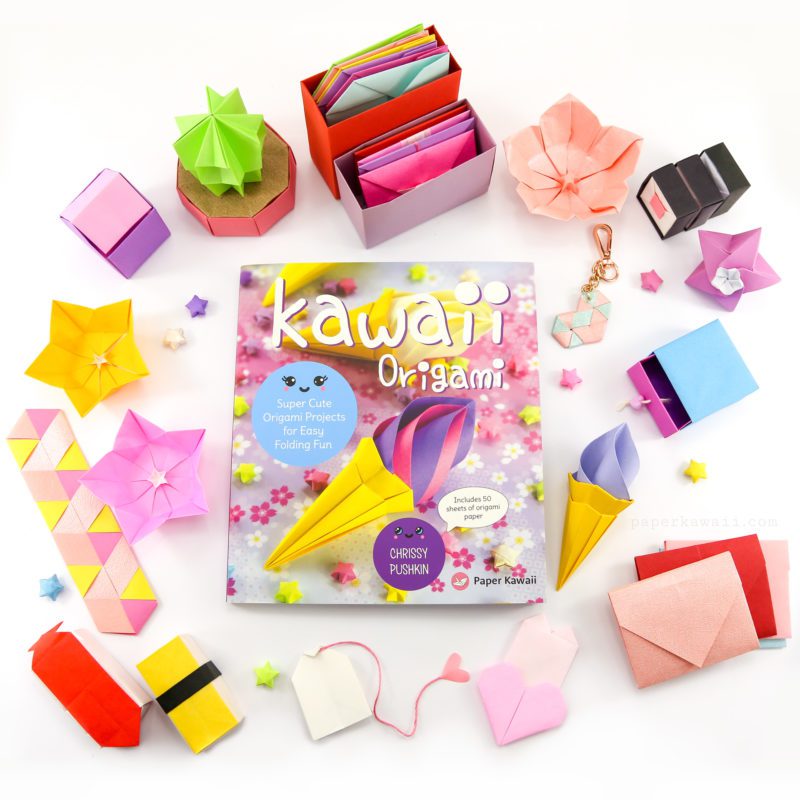 Kawaii Origami – Super Cute Origami Projects for Easy Folding Fun
"Kawaii Origami" includes over 25 cute origami projects ranging from easy to advanced.
Kawaii Origami was published on 2nd April 2019. An ebook version is also available on Amazon.
Design: © Paper Kawaii Copyright Information
Level: ★★★☆☆
You will need:
▸ 1 sheet of square paper. Example size: 15 x 15 cm
▸ Scissors (for the decagon)
▸ Optional: Ruler and scoring tool.
Final model size: 6 x 6 x 3.8 cm
The yellow and blue paper is from Toyo's pastel origami pack, available to buy online here. The pink paper is from this pack.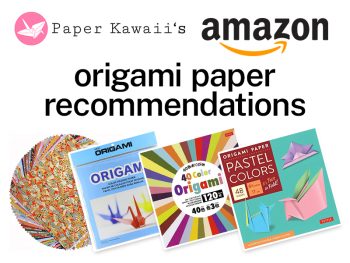 You can check out my personal favourite origami papers, paper craft tools and more on my Amazon.com store.