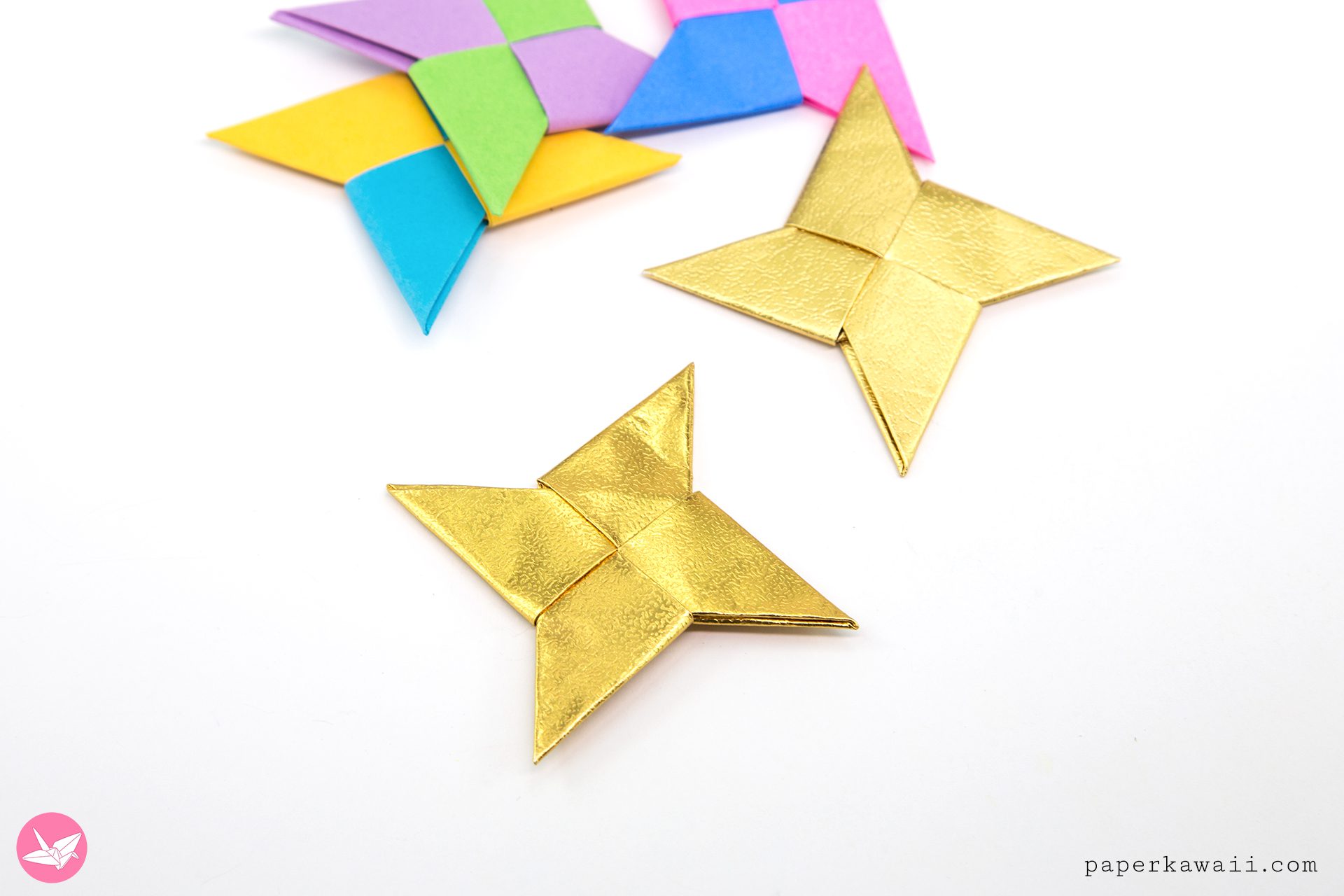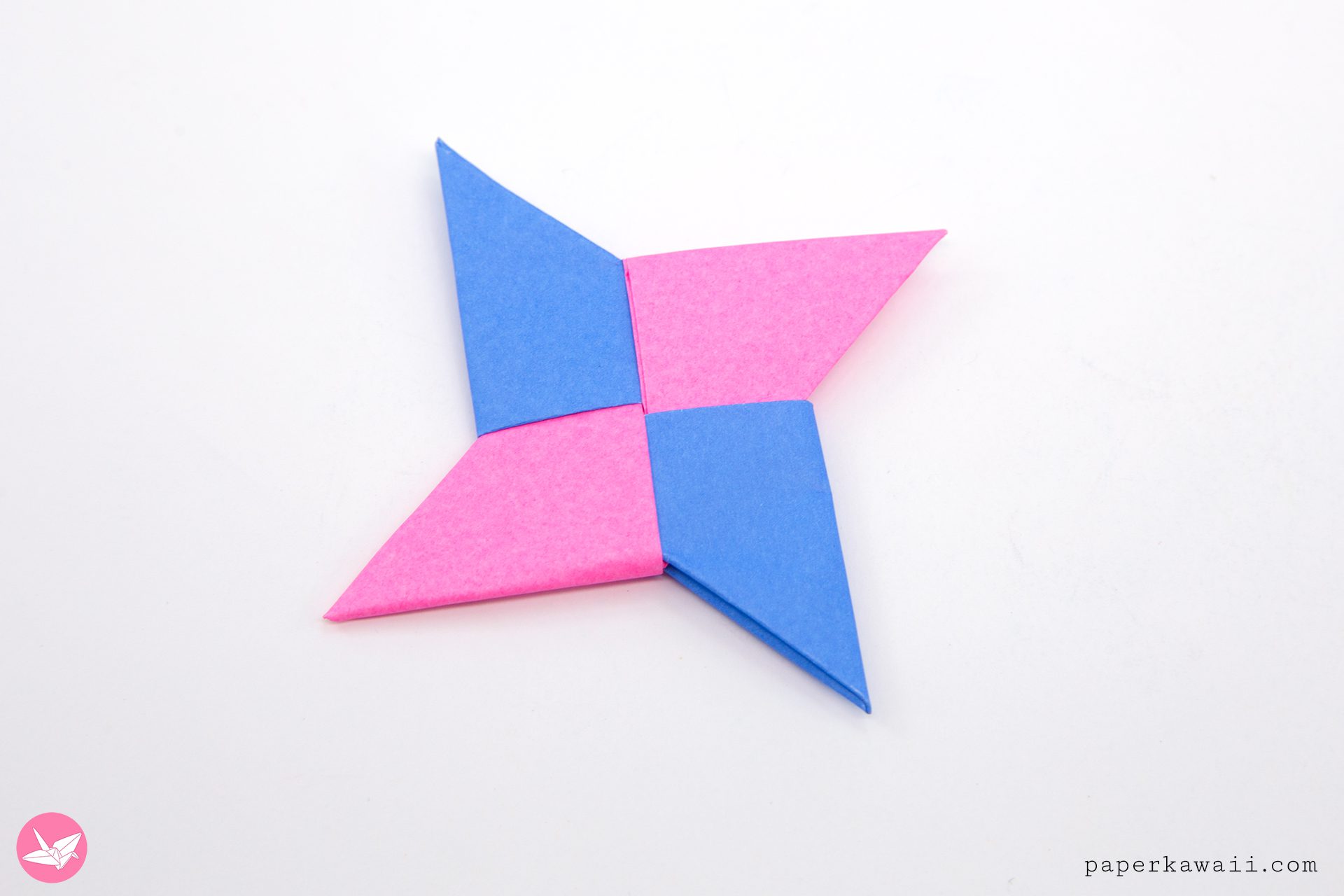 Learn to make an origami ninja star. These easy origami stars are folded from two pieces of paper. Also called a Shuriken or throwing star. It's super easy to make these.
I've always loved these little origami ninja stars. There is something really appealing about the shape of the star. I find making these very satisfying, maybe because they have some weight to them.
This traditional method results in a nice thick, heavy result. I have seen some other versions where you use half of a square sheet of paper, which would be a good idea if you are using thicker paper.
The ninja star shape appears a lot in origami designs, you'll probably have already noticed. One of my favourites is my origami ninja star card holders, which hold cards or place cards – tutorial here. I also have a photo tutorial for this model here.
Easy Origami Ninja Star
Design: Traditional Copyright Information
Level: ★★☆☆☆
You will need:
‣ 2 sheets of square paper.
Paper size used: 15 x 15 cm
Final model size: 8.5 x 8.5 cm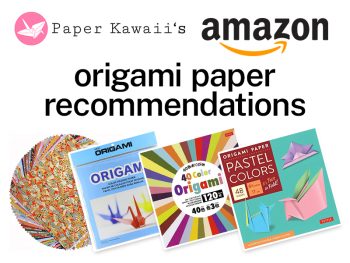 You can check out my personal favourite origami papers, paper craft tools and more on my Amazon.com store.