Learn how to make an origami place card holder in the shape of a ninja star or 'Shuriken'. Folded from one sheet of paper, it's great for parties or to hold photos, business cards and more.
This version of the origami place card stand starts with the paper being divided into fifths, instead of eighths. I think there are many different ways you could fold this.
Design: Toshikazu Kawasaki Copyright Information
Level: ★★★★☆
Start white side up.
You will need:
1 sheet of square paper, for the tutorial I used 20 x 20 cm
Ruler + Pencil and maybe a calculator.
Useful measurements for the beginning:
If your paper is 10 x 10 cm your mark should be at 2 cm
For 12 cm, use 2.4 cm. For 15 cm, use 3 cm. For 20 cm, use 4 cm. For 21 cm use 4.2 cm. For 30 cm, use 6 cm.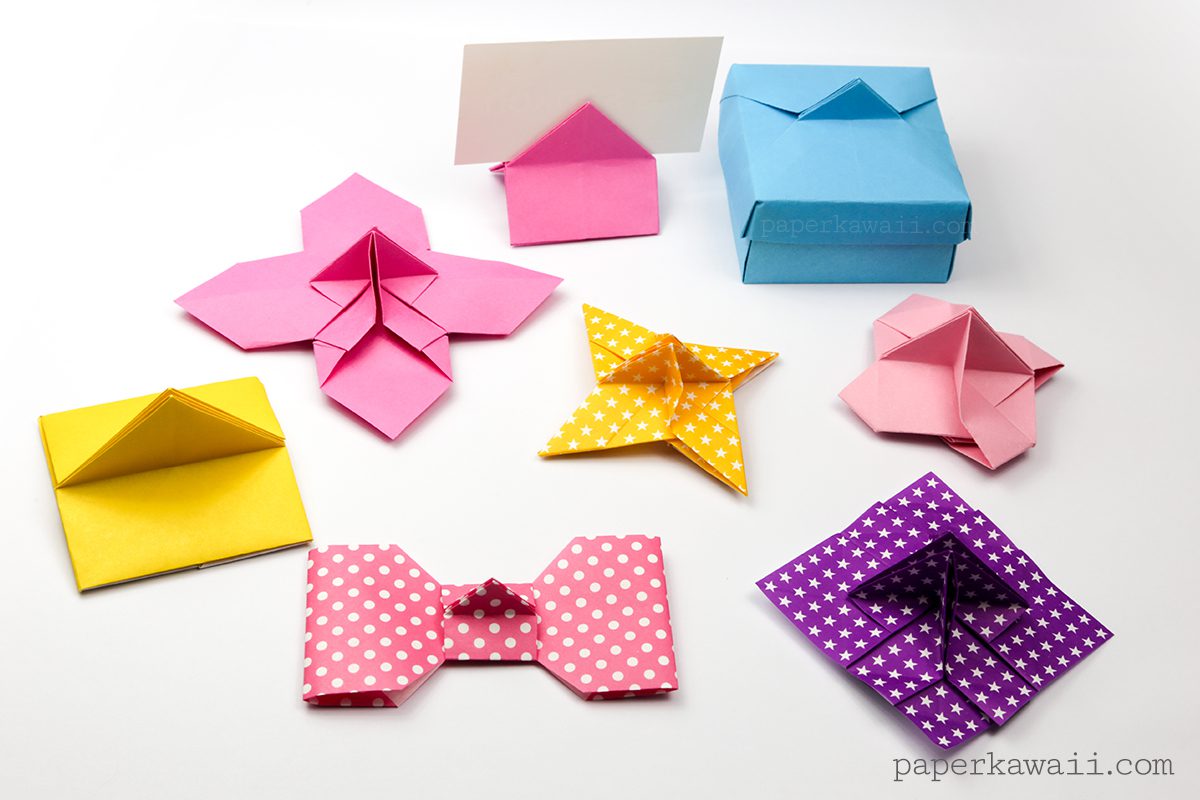 In the photo above, starting from the top left, the flower shaped one, house shape, card holder box, ninja star card holder, the original one, the bow and one that is a variation of the flower one.