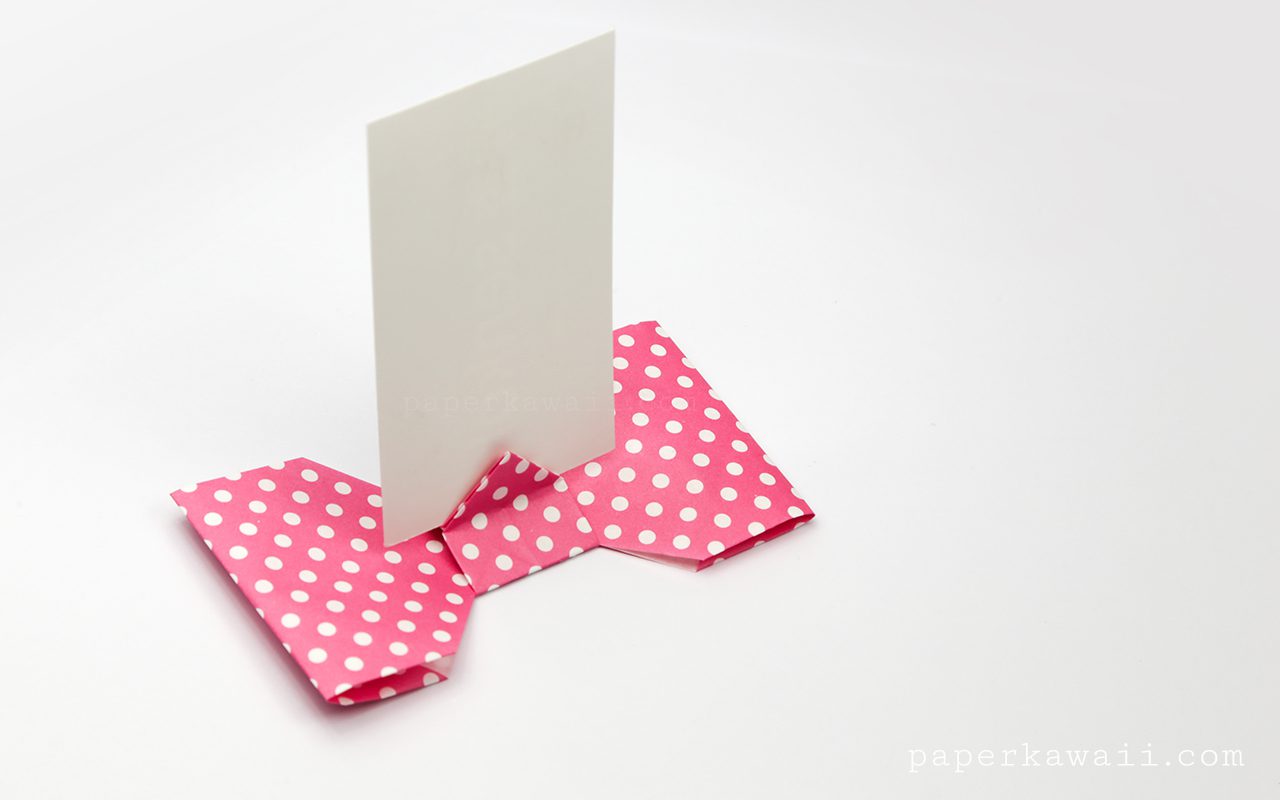 Learn how to make a cute origami bow shaped card holder, use at parties for place cards or display business cards or photos. This is a modular origami model using three small sheets of paper.
I love this little origami bow… I have used mine to display photos, I have an instax camera which takes polaroid type photos, so these origami stands are perfect for things like that.
Design: Toshikazu Kawasaki Copyright Information
Level: ★★★★☆
You will need:
– 3 sheets of square paper, for the tutorial I used 7.5 x 7.5 cm.
1 of the sheets needs to be folded into the square origami card holder. [click here for tutorial]
– Bit of glue.
Final Size: 10.5 x 5.3 cm ish
In the photo above, starting from the top left, the flower shaped one, house shape, card holder box, ninja star card holder, the original one, the bow and one that is a variation of the flower one.