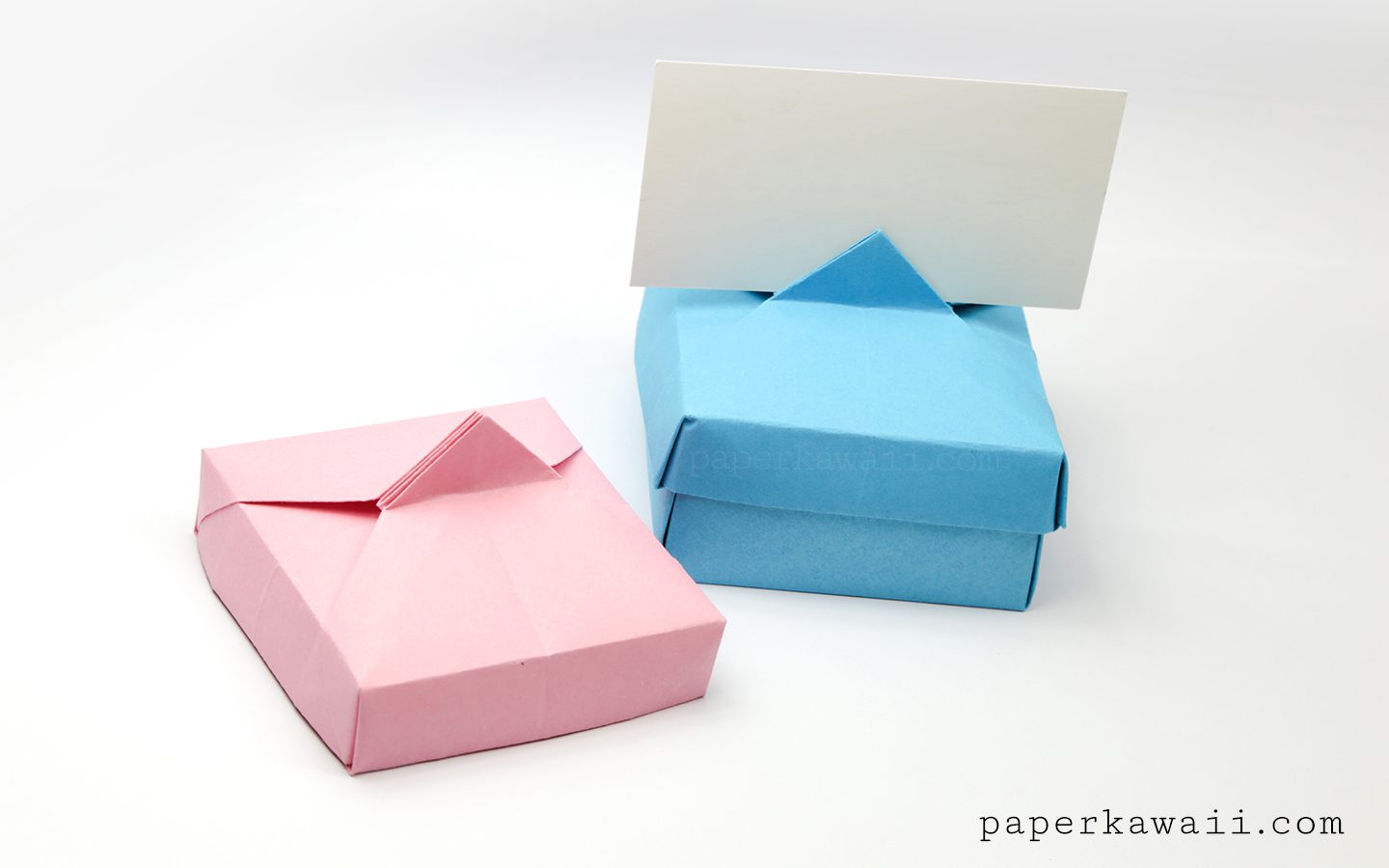 Learn how to make a useful origami card holder box, display name cards, business cards or photos on the lid of the box, or use it as a handle.
This origami box would be great to use at parties, weddings or events where there are many guests, it makes a nice way to describe who the box is for.
The lid and box are made from the same sized paper.
You can also use the little triangle as a handle, and actually, if you seperate the two flaps… it turns into a square, which is also a nice look.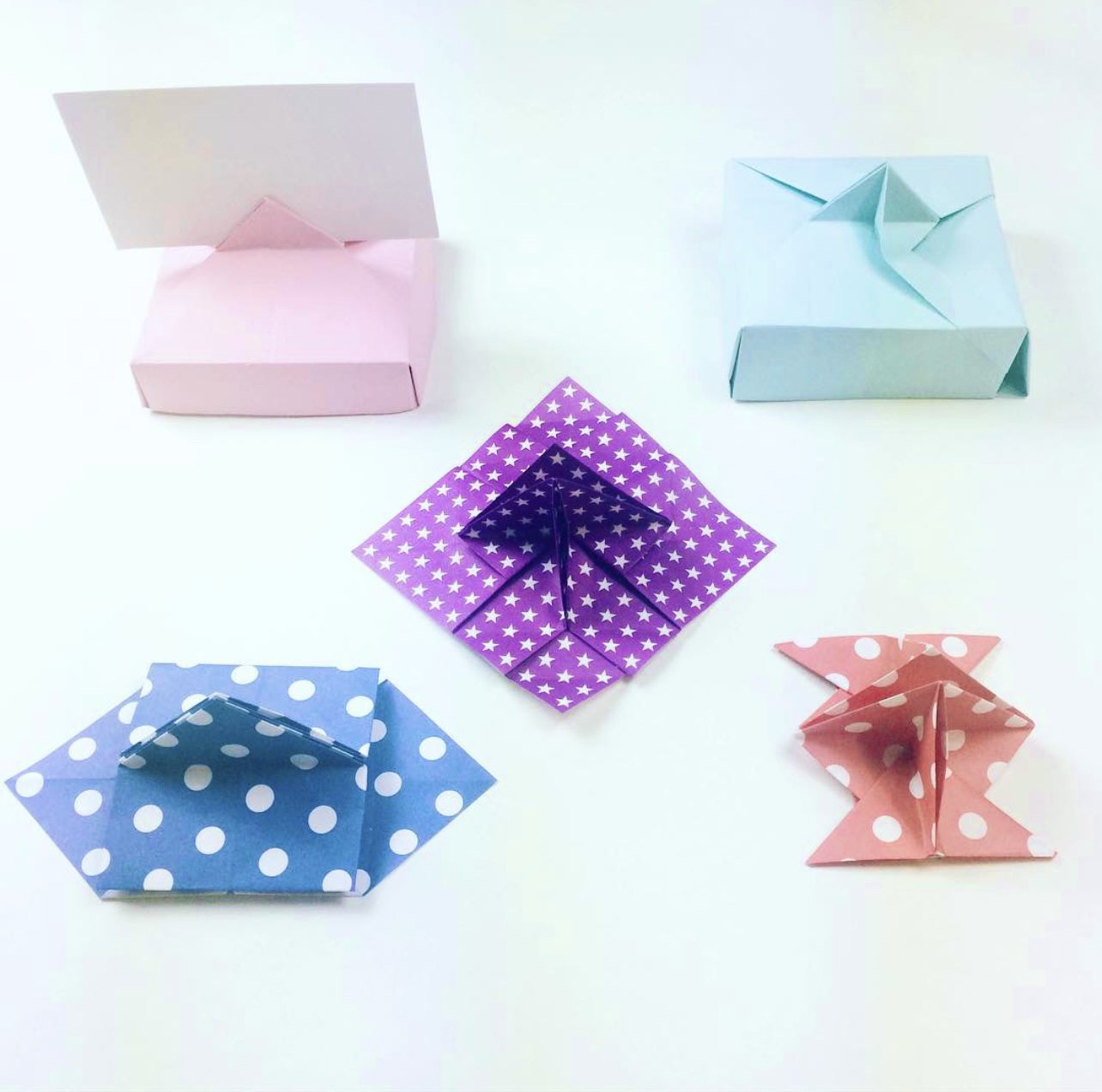 The underside of the lid closes nicely, folding it like that was a nice bit of luck.
In the photo on the left, you can see a different version.
After learning the lid, you should easily see how to make it like that, without too much trouble.
Design: © Paper Kawaii Copyright Information
Level: ★★★★☆
You will need:
Lid: 1 sheet of square paper, 20 x 20 cm
Box: 1 sheet of square paper, 20 x 20 cm
Final size: 7 x 7 x 3.5 cm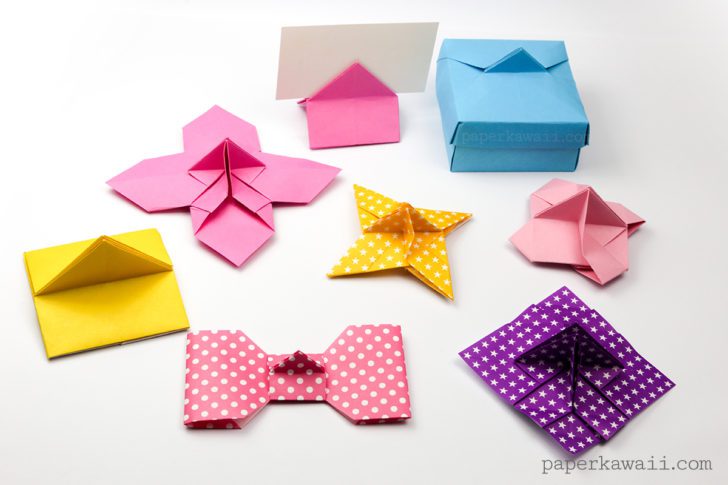 In the photo above, starting from the top left, the flower shaped one, house shape, card holder box, ninja star card holder, the original one, the bow and one that is a variation of the flower one.