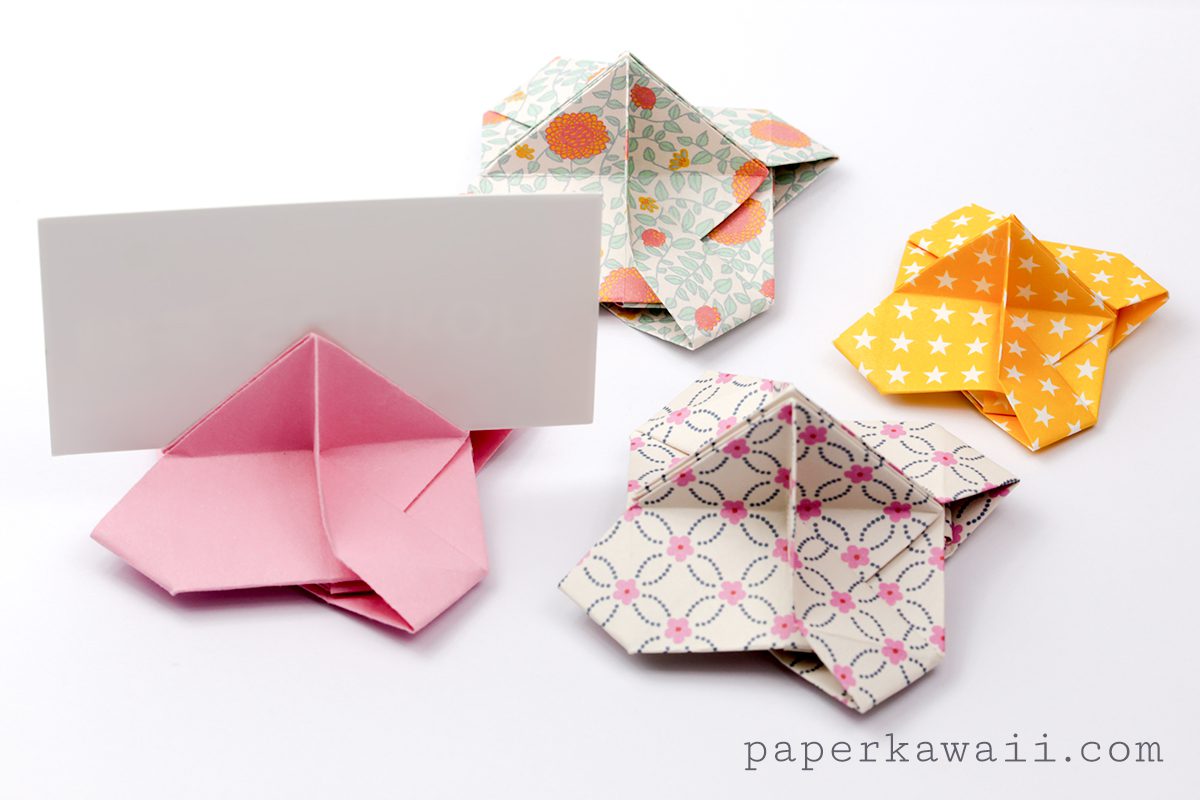 Learn how to make an origami card holder for weddings & parties, display place cards, business cards & name cards.
This is a pretty useful origami model. The business card is pretty secure. For some reason I find this model extremely satisfying to complete and its a nice object in your hand. There are a few other versions of this origami card holder coming soon.
When I was making this origami model, I had a particular use in mind, and took inspiration from the lid closing square of the Origami Gatefold Box.
Design: Toshikazu Kawasaki Copyright Information
Level: ★★★★☆
You will need:
1 sheet of square paper, for the tutorial I used 20 x 20 cm
I would suggest using either standard origami paper, or thicker paper. I used flimsy 60 GSM paper for the tutorial, and it's a bit floppy. The yellow star paper in the photo below you can get from shops like Daiso. And the patterned paper is fro DJECO.