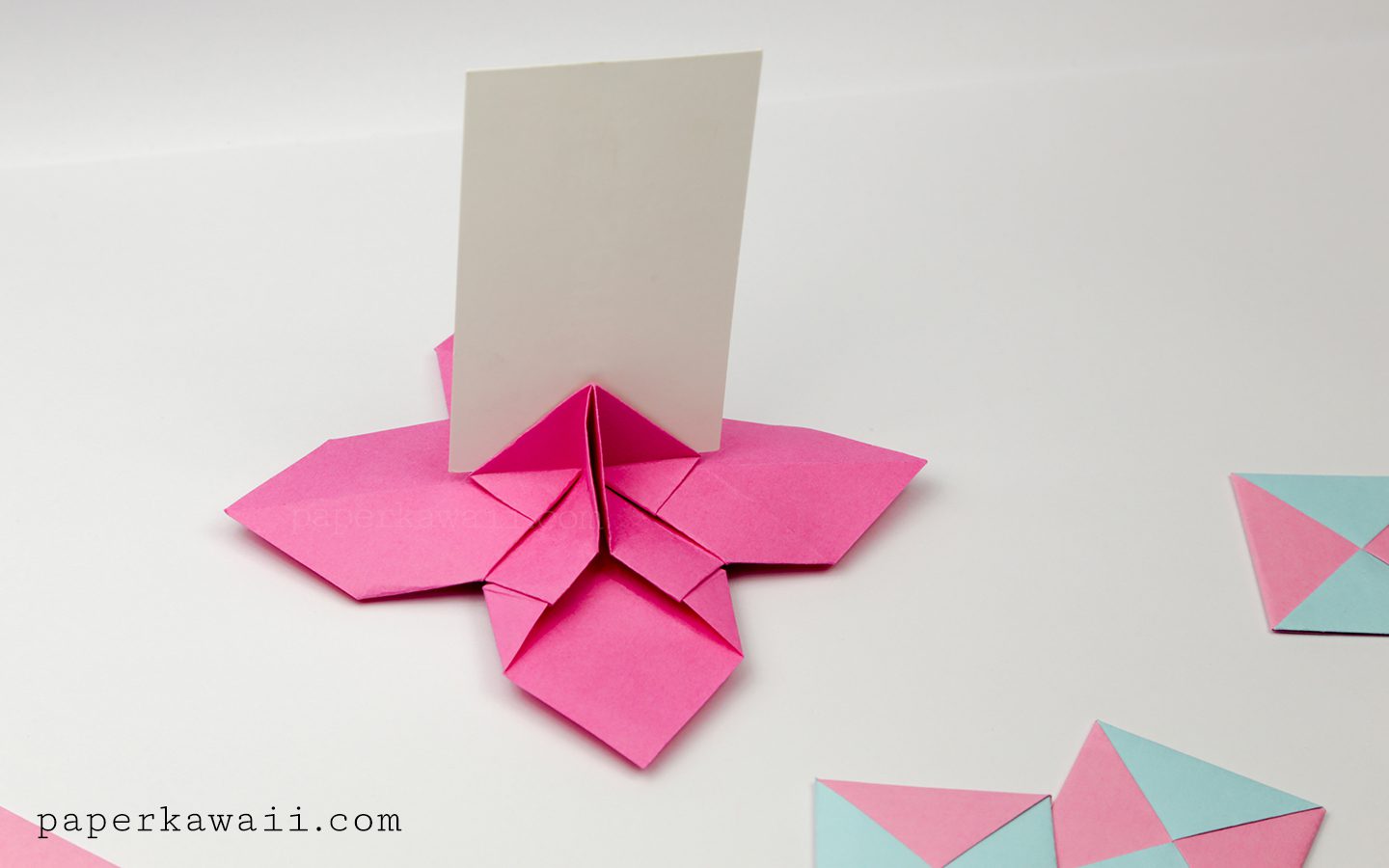 Learn how to fold a pretty origami flower shaped card holder, also looks like a clover. This stand is great to display cards, photos or cafe menus, great for parties, weddings and more.
This is my favourite of the origami card stands, I think it would look nice made with bright green paper, as a clover.
You can also round the corners off for more of a flower look, and also add another layer by making an Origami Clover/Flower to put underneath.
In the photo above, those are origami menko cards, which happened to be there, I have a photo tutorial for them, here.
Design: Toshikazu Kawasaki Copyright Information
Level: ★★★★☆
You will need:
1 sheet of square paper, 15 x 15 cm
Ruler + pencil
(maybe calculator)
Final size: 11 x 11 cm
In the photo above, starting from the top left, the flower shaped one, house shape, card holder box, ninja star card holder, the original one, the bow and one that is a variation of the flower one.