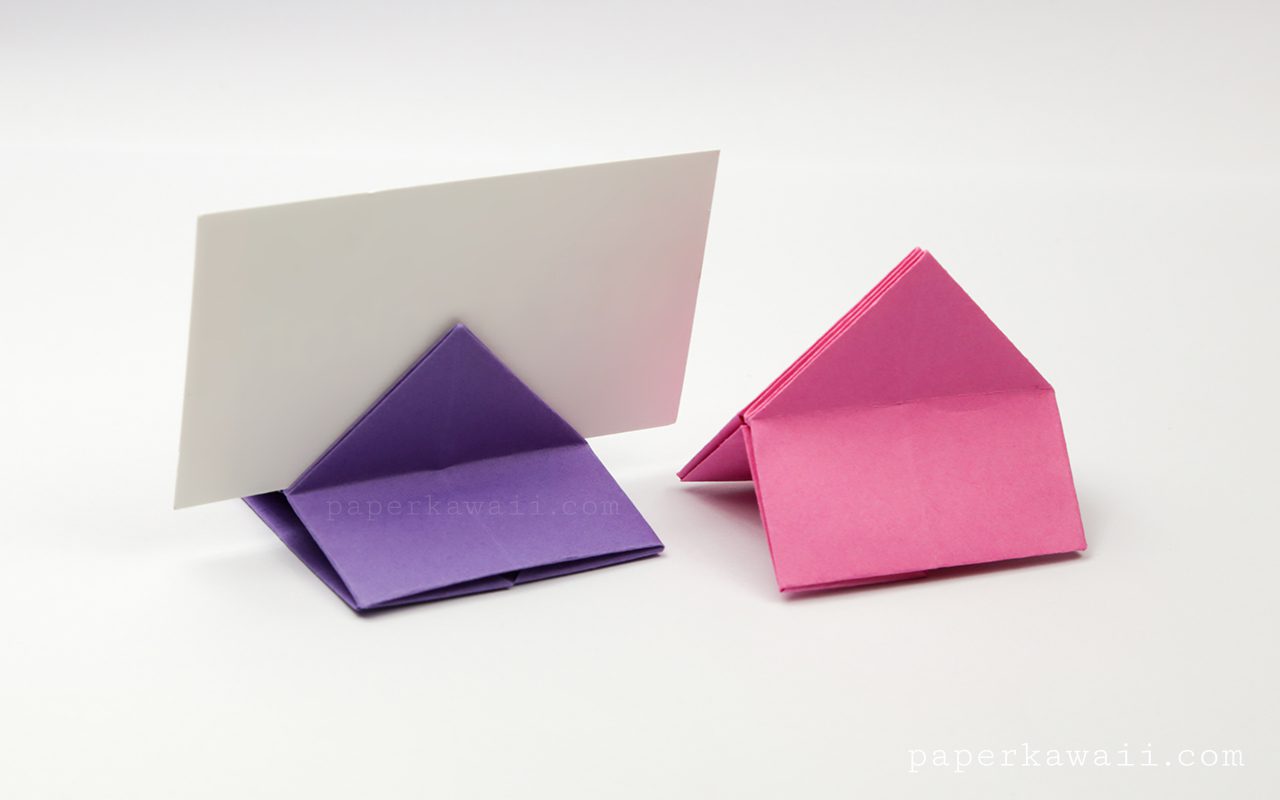 Learn how to make a house shaped origami card stand, great for weddings & parties, display business cards, name cards, photos, restaurant menus and more.
I can imagine this card holder being used in a real estate office, you could even draw on little windows. It would also be cute for a house warming party, to hold place cards, or photos etc.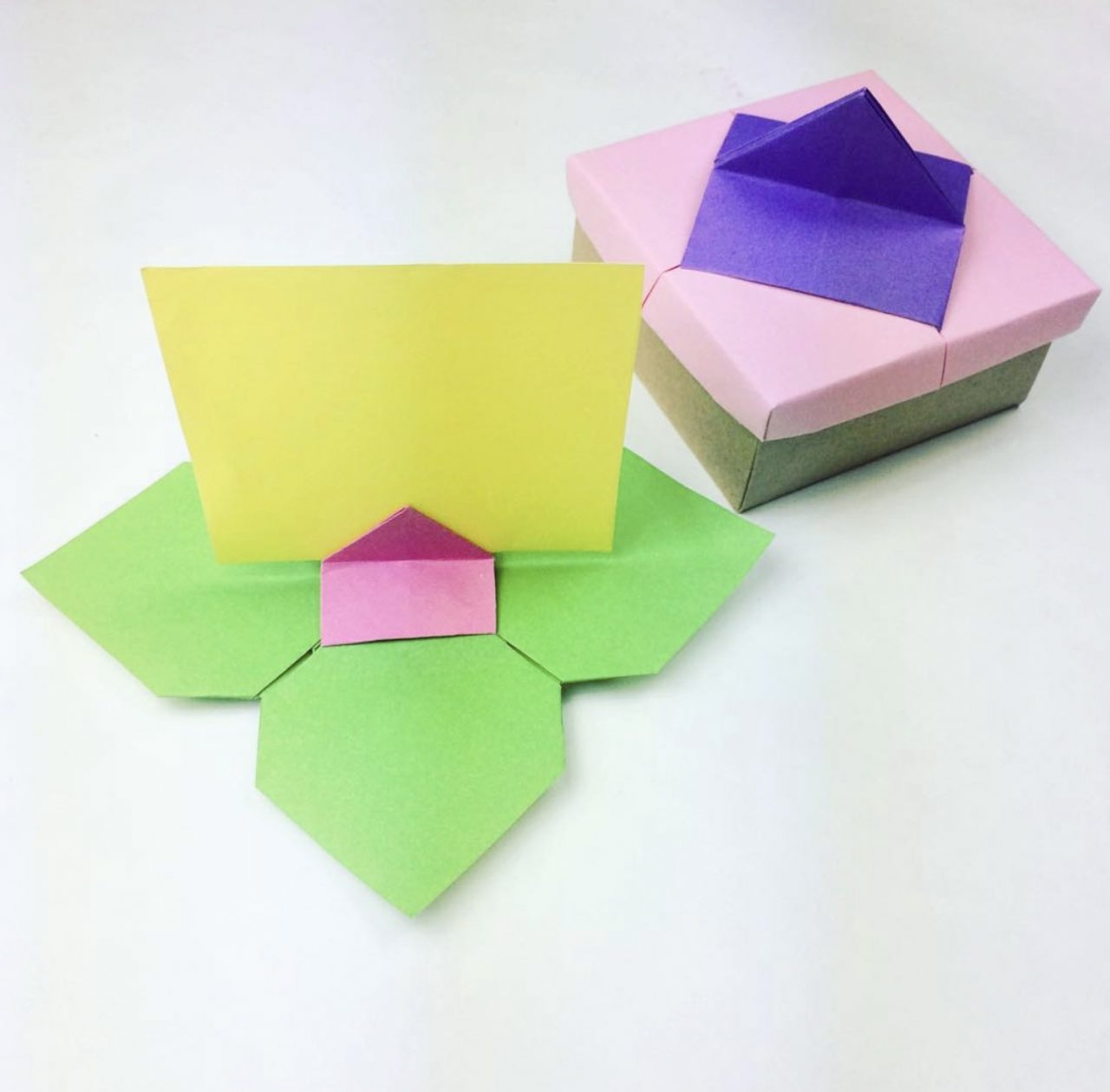 It doesn't have to be a house, when it's flat, it fits into the Origami Clover /Flower.
You'd need to use paper that was quite small.
You can also make an origami masu box that this would fit into.
This origami card stand is also used as the center of the bow version, except at 4:48 don't fold those big flaps, instead fold the smaller triangles.
Design: Toshikazu Kawasaki Copyright Information
Level: ★★★★☆
You will need:
1 sheet of square paper, for the tutorial I used 15 x 15 cm.
Final Size: 5.5 x 5.5 cm