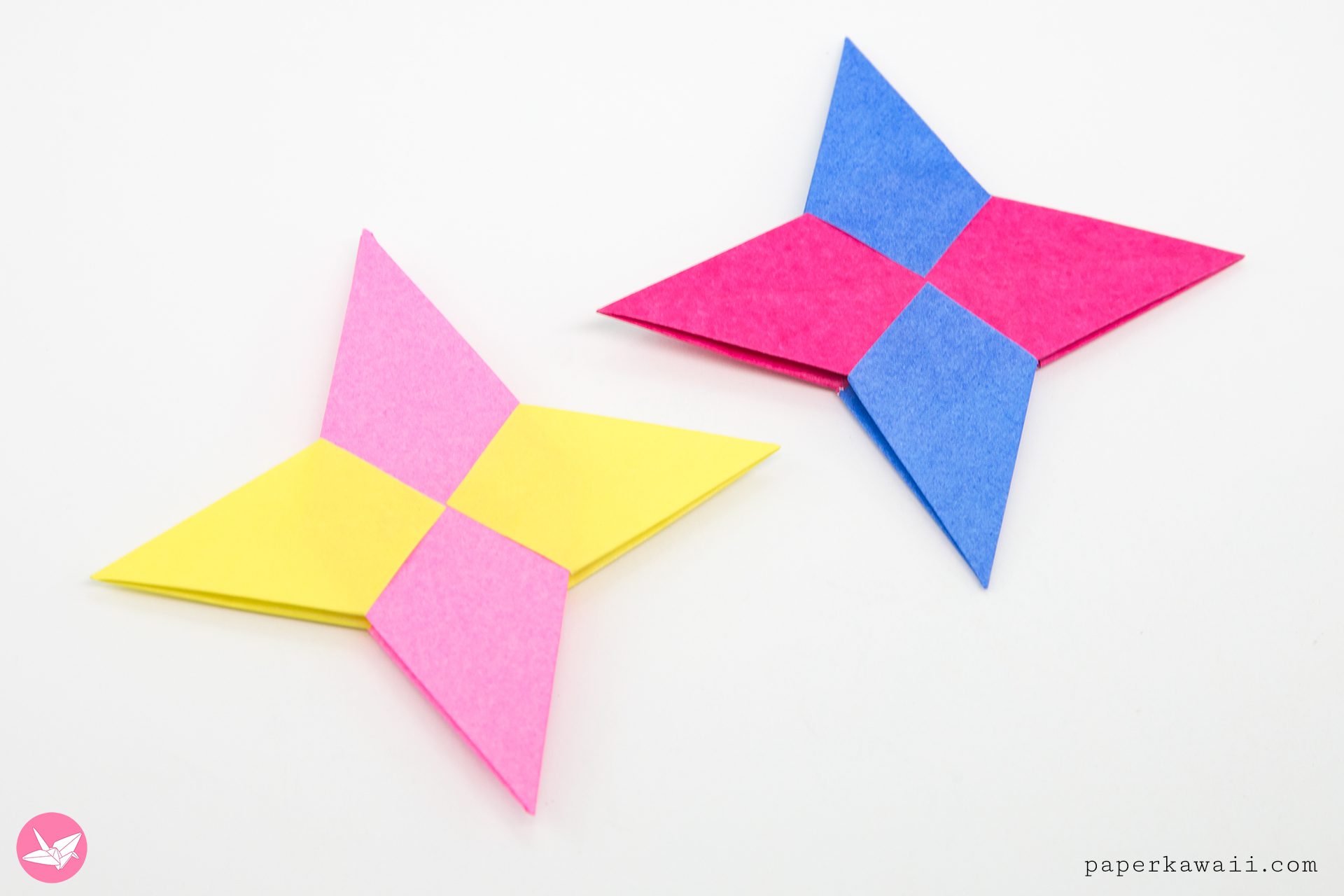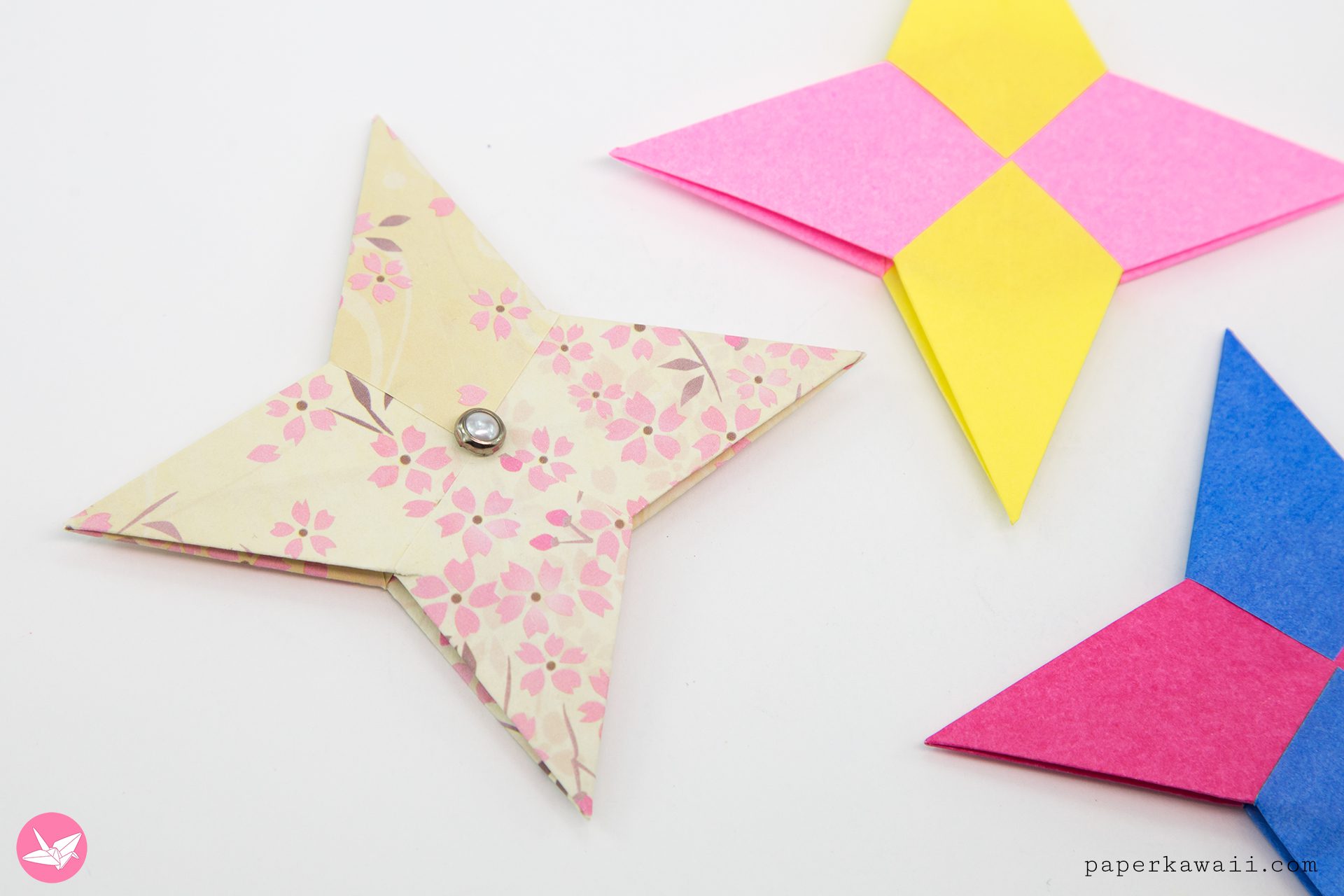 An origami ninja star that has straight points instead of slanted. This easy modular origami symmetrical shuriken is made from 2 sheets of paper. I really like the shape and feeling of these origami stars. They are inspired by the origami ninja star, though not even a little similar in process.
I think these origami stars would make great festive hanging ornaments for your Christmas trees. The pretty cherry blossom paper in the photo I found at Daiso.
The symmetrical shuriken star works the best with thin paper. This is only because thicker paper may rip when you connect the two parts. However there is textured paper which would work fine, so it just depends what your paper is like.
I chose to glue down the flaps after making them, but it's not required. You can also stick a bead in the center or sew it on.
One thing I noticed is that if you use thick paper it's quite hard to attach the two modules together. If you really want to use thicker paper, there are some flaps that you can cut off. The flaps are inside the modules and serve no purpose.
I have a lot of other origami stars in the origami star category here.
Origami Symmetrical Shuriken Star
Design: © Paper Kawaii Copyright Information
Level: ★★☆☆☆
You will need:
▸ 2 sheets of square paper (use thin paper).
Paper used: 15 x 15 cm
Final model size: 10.5 x 10.5 cm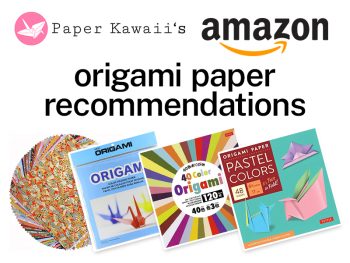 You can check out my personal favourite origami papers, paper craft tools and more on my Amazon.com store.