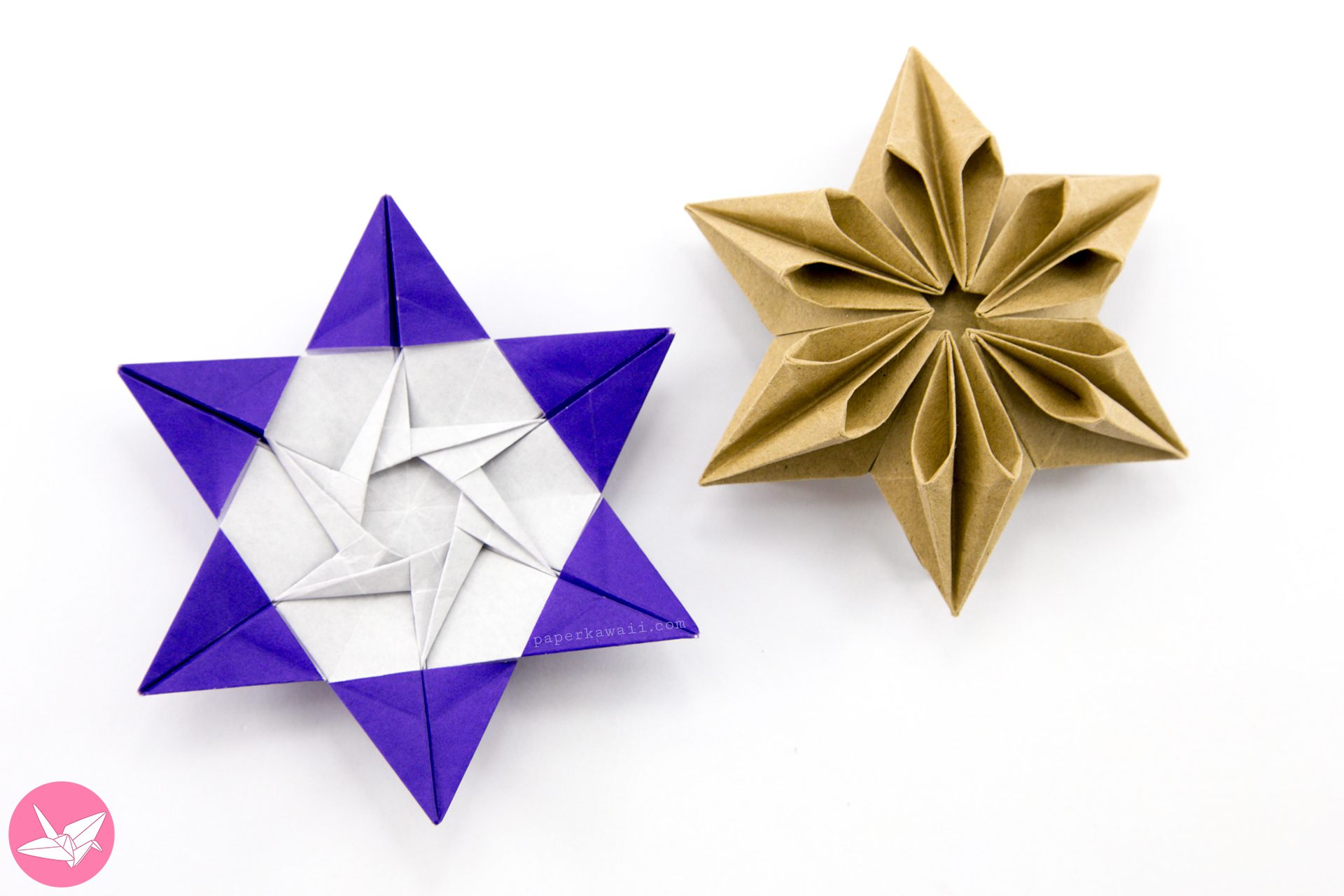 Learn how to fold a beautiful 6 point origami Augustar designed by José Meeusen. This geometric origami star looks very different on each side. Made from one sheet of paper, no glue required. This pretty origami star can be a challenge to fold, but if you follow along, pause the video when needed after each step really, then you should be able to create this star.
I would recommend using the largest paper you have to start with. Something like 20 x 20 cm is good enough. Thin paper or thicker paper works well. Use a tool to define the folds if desired. I prefer not to use one unless the paper is thicker.
Origami Augustar Star
Design: José Meeusen (José's instagram, flickr, facebook)
Level: ★★★★☆
You will need:
▸ 1 sheet of square paper (or rectangular, see below).
Paper size example: 25 x 25 cm
▸ Scissors to create the hexagon.
Final model size: 10 x 10 cm
If starting with rectangular paper, you can create a hexagon using this method – (you get a larger hexagon with folds using this method)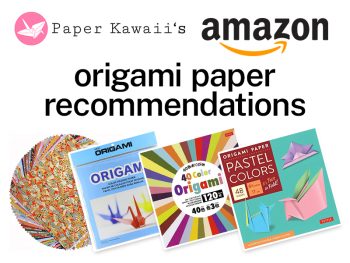 You can check out my personal favourite origami papers, paper craft tools and more on my Amazon.com store.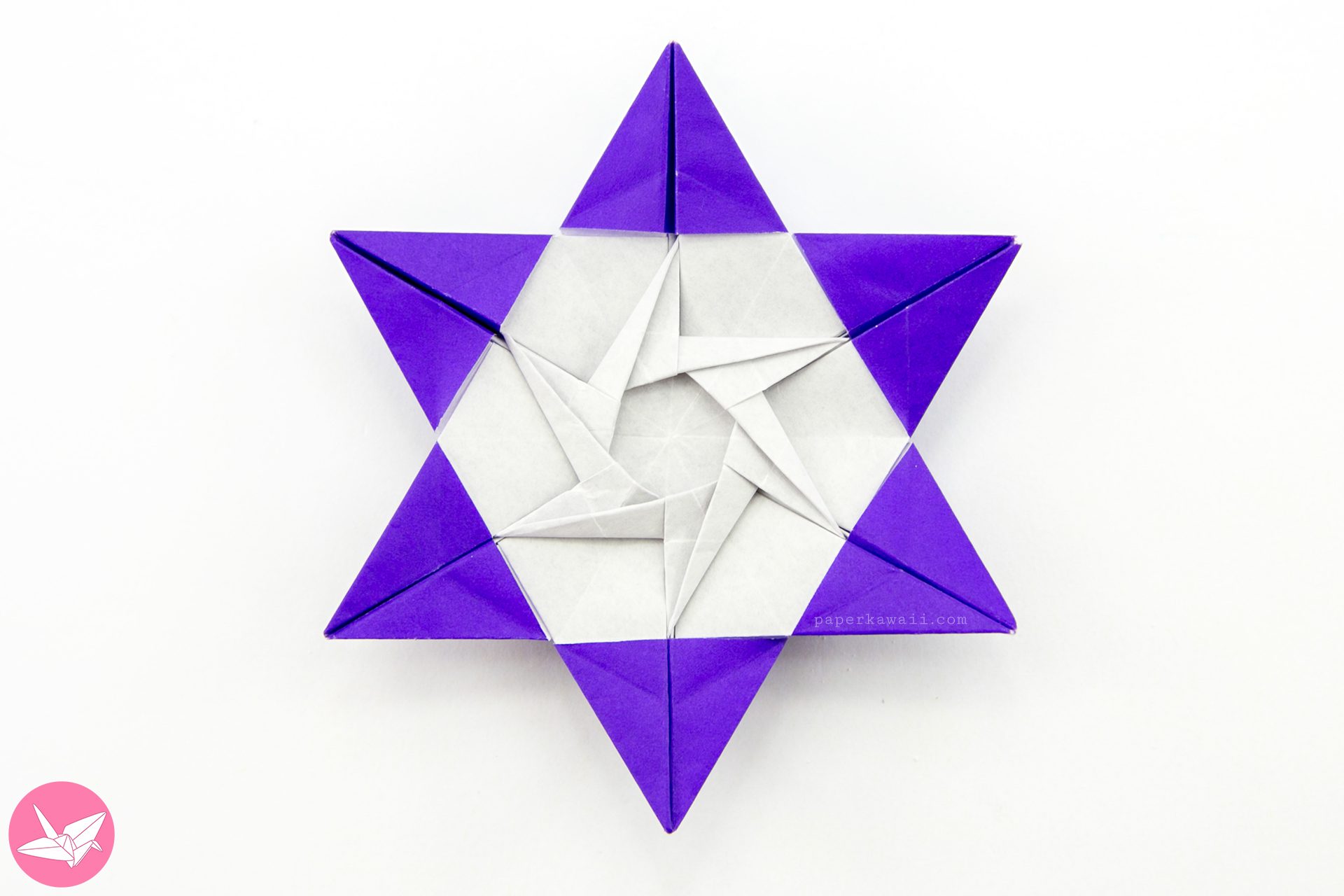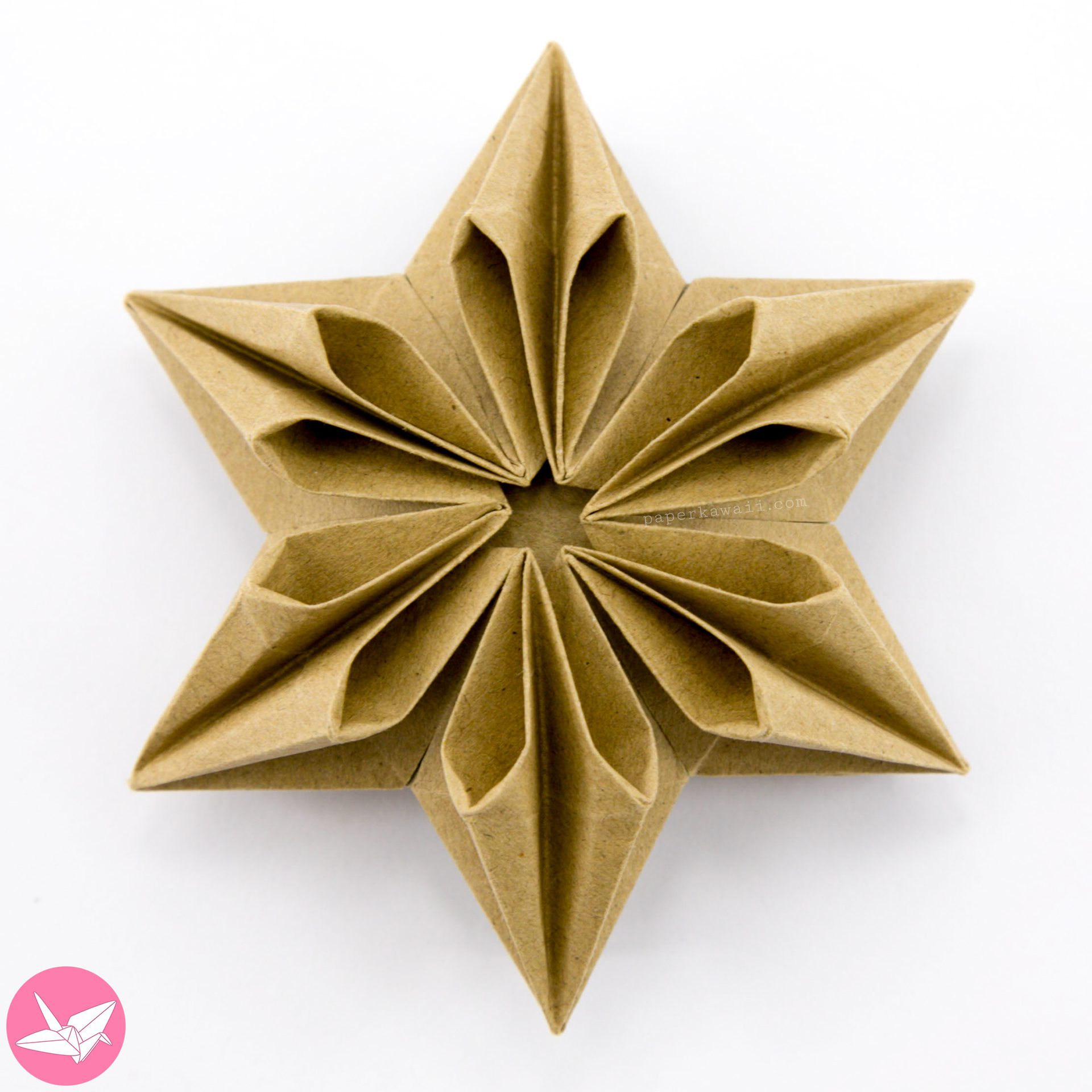 Star above is folded using thicker 'Kraft' paper, thicker paper produces a star that is more three-dimensional.