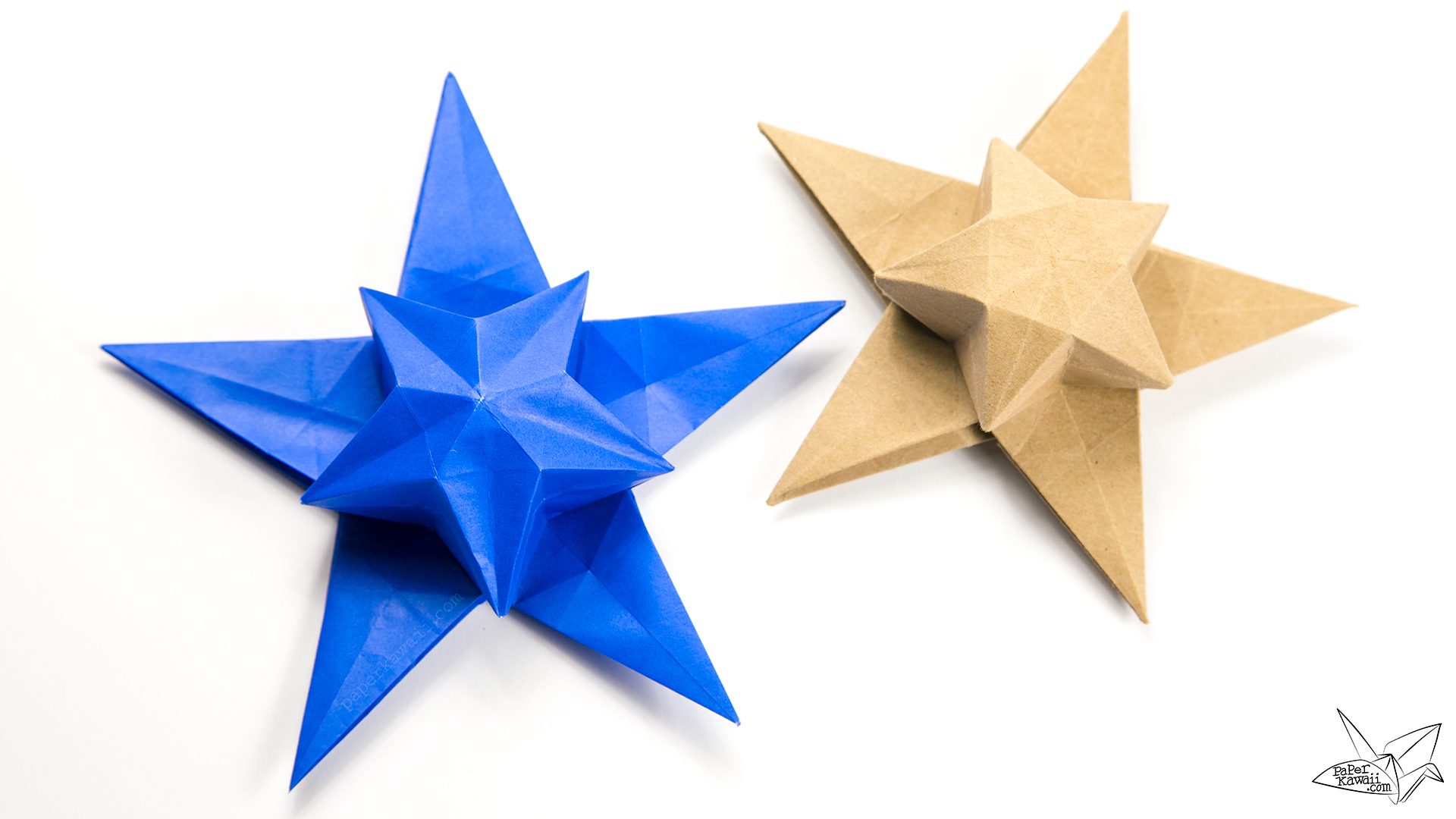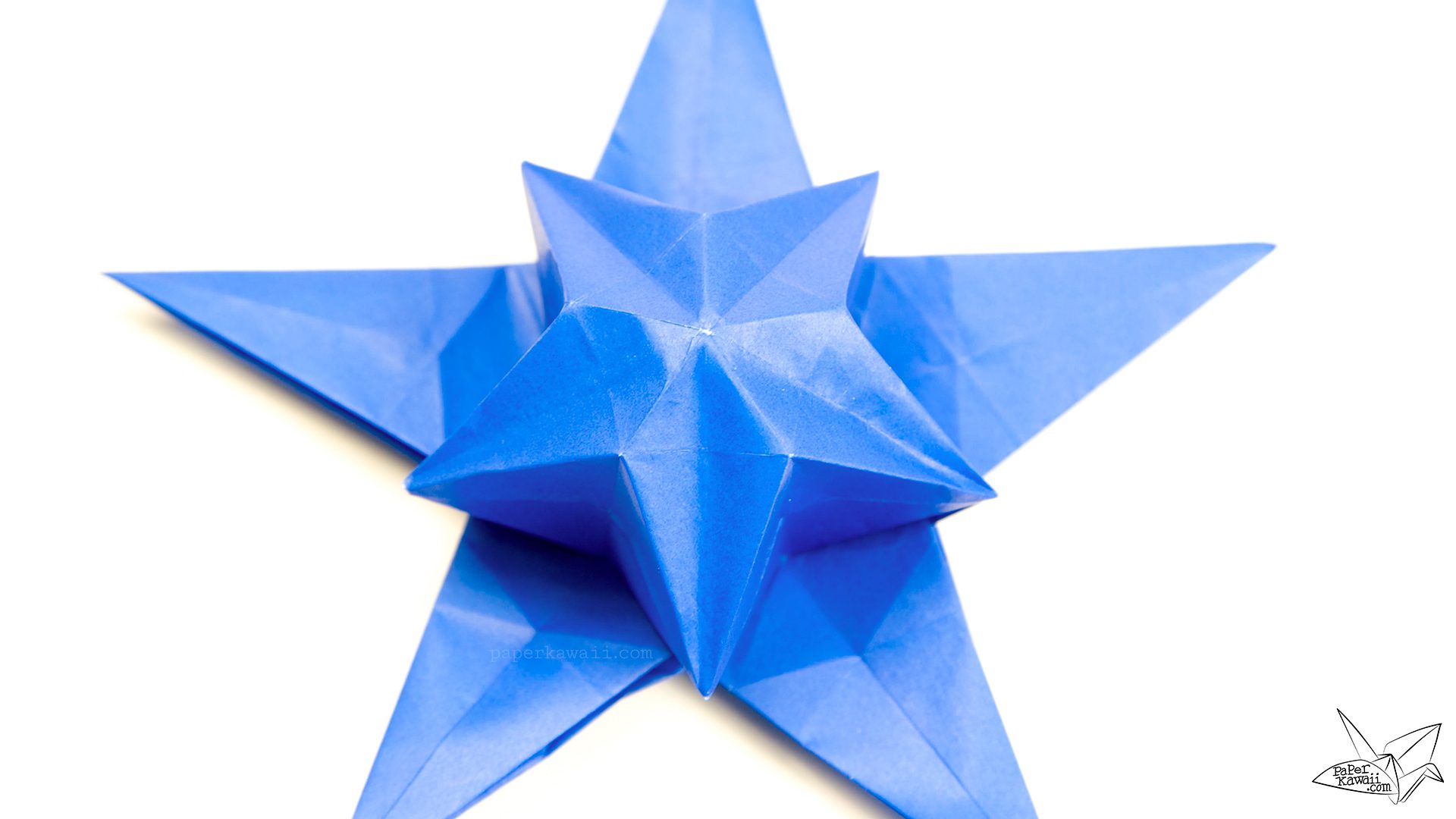 A tutorial for Philip Chapman-Bell's origami "Puff Star". This five pointed star has an inflated puffy star in the middle. Folded from 1 sheet of paper. I really love this origami star. It looks really interesting from different angles. You can make the puffy star in the center more sculpted or keep it puffy.
This origami star is pretty tricky to make, so please make this when you have some time and want a challenge. Even though I've listed it as five stars (advanced) that's just advanced in terms of the origami that I have on my website/youtube channel. If you have patience, you will be able to fold it.

You could use a scoring tool instead of folding the creases. A crease pattern is available here.
Special thanks to Philip for allowing me to make a tutorial of his lovely origami star, I also have a tutorial for Philip's origami "White Star Tato" here.
Origami "Puff Star"
Design: Philip Chapman-Bell
Level: ★★★★★ !
You will need:
▸ 1 sheet of square paper – we will cut this to be a decagon at the start.
Size used: 25 x 25 cm
Final model size: 16 x 16 x 4.5 cm
Buy the Paper used in the tutorial here. The paper used for the brown star is 'kraft paper'.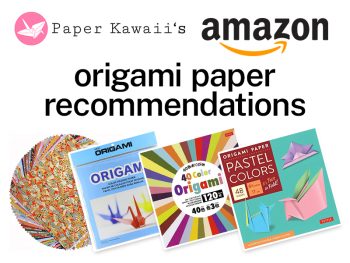 You can check out my personal favourite origami papers, paper craft tools and more on my Amazon.com store.
Here is the puff stars underside.