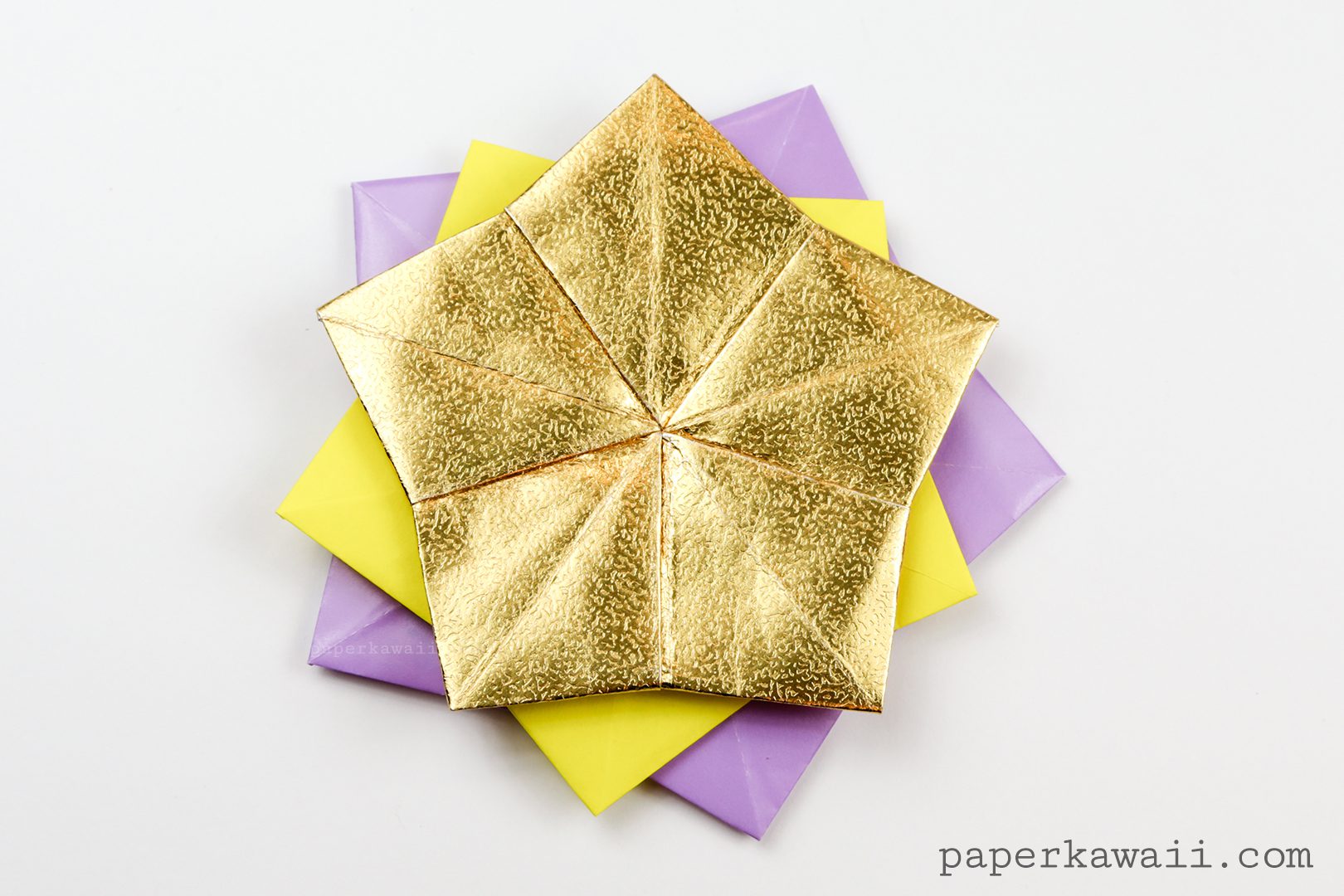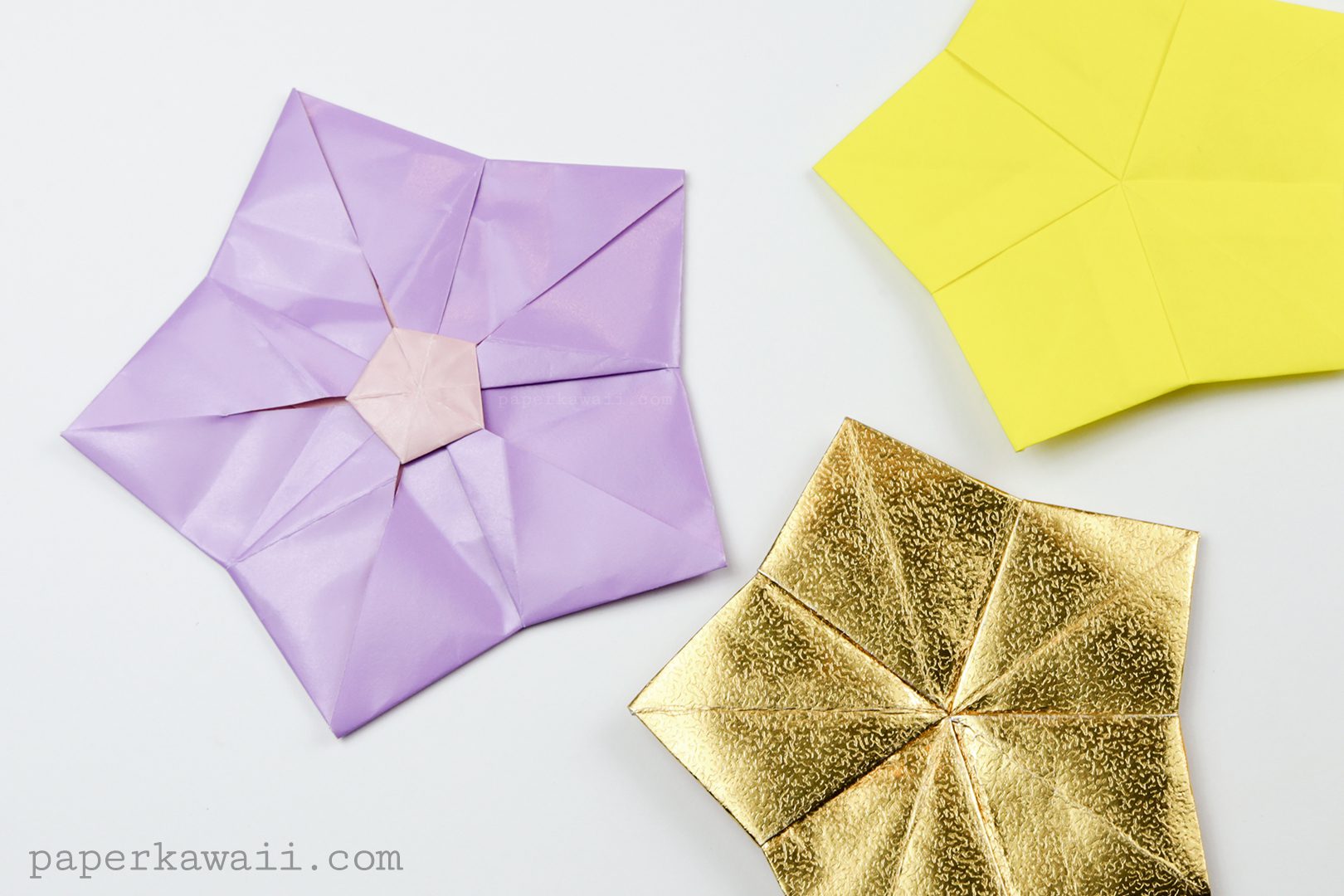 Learn how to make a pretty 5 pointed origami star coaster or Tato. This origami star is pretty easy to make starting with 1 sheet of square paper.
This origami Tato looks like a star and makes a great coaster for your desk or a nice hanging decoration.
I'm not entirely sure what constitutes a "Tato" – I guess you could say it is not a Tato, as you cannot put money inside it like a purse.. in that case maybe it's just a star.
To make this origami star, first you need a pentagon (which will be shown in the video).
On the underside of the star coaster is a little pentagon in the centre, so it may look nice that way up as well.
Design: © Paper Kawaii Copyright Information
Level: ★★★☆☆
You will need:
▸ 1 sheet of square paper. I used 17 x 17 cm
▸ Scissors (for the pentagon)
Final size: 10 x 10 cm
You can buy the pastel coloured origami paper I used in the video here.