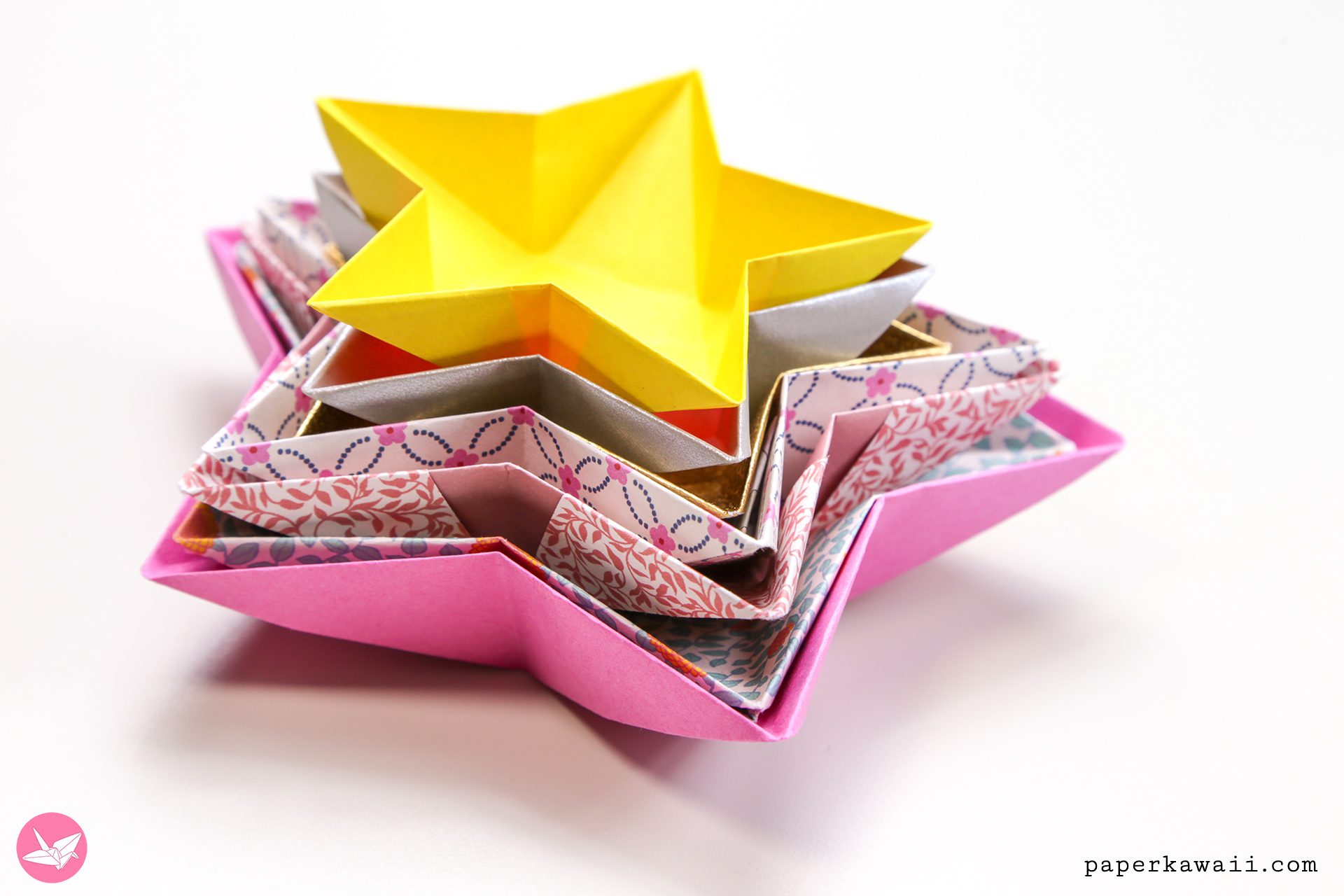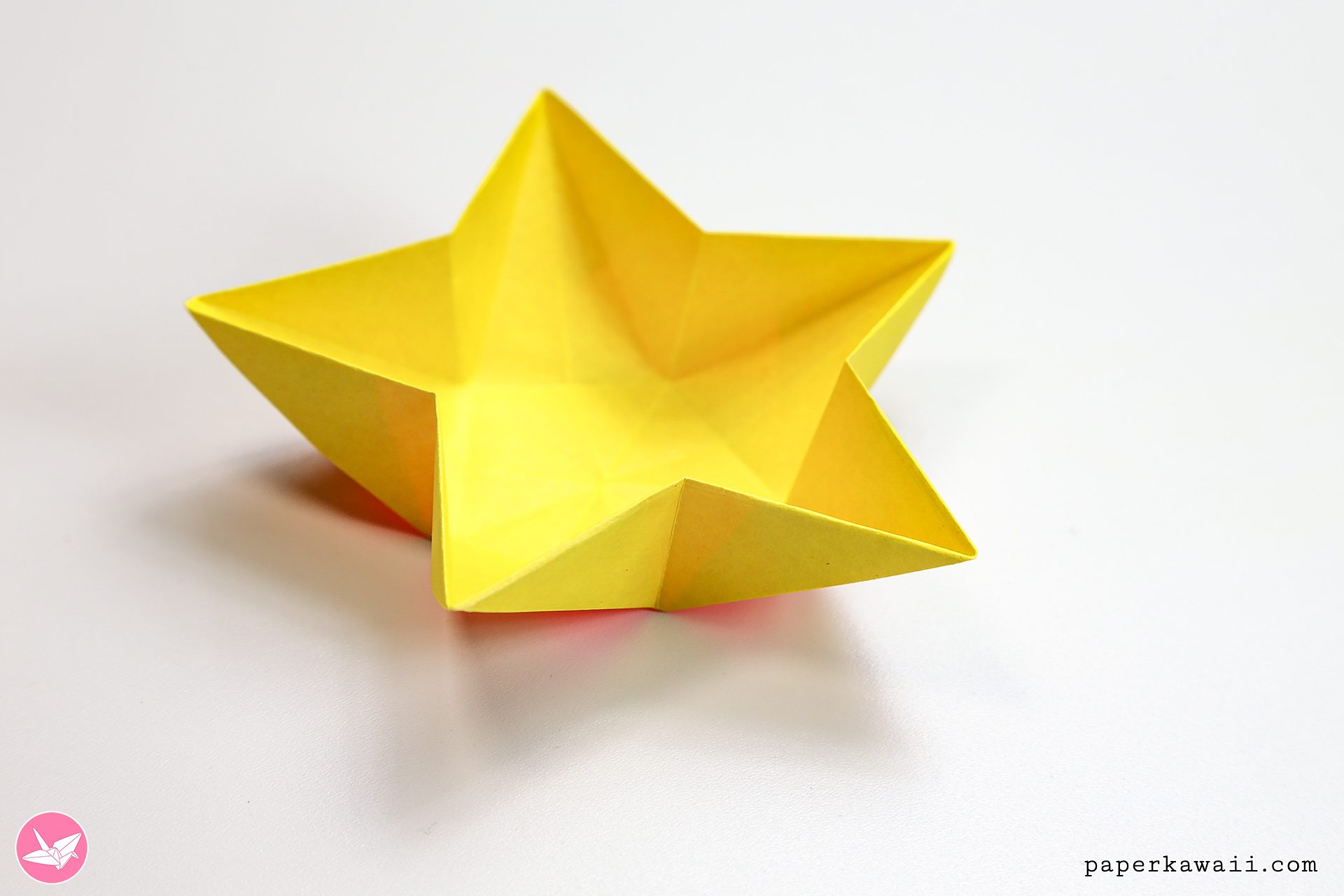 Learn how to make a simple origami star bowl or dish, use these to serve snacks at parties or hang them up as paper decorations.
This is a pretty easy origami model, starting with a pentagon shape.
Design: © Paper Kawaii Copyright Information
Level: ★★☆☆☆
You will need:
1 sheet of square paper – mine is 20 x 20 cm
Finished size: About 10 x 10 x 3 cm ish
A Photo Tutorial is available on the Origami Photo Tutorials page.
The floral patterned paper is from '100 Origami Sheets' paper pack by DJECO, if you're in Australia, you can buy from here, if not, try searching in your google shop section.