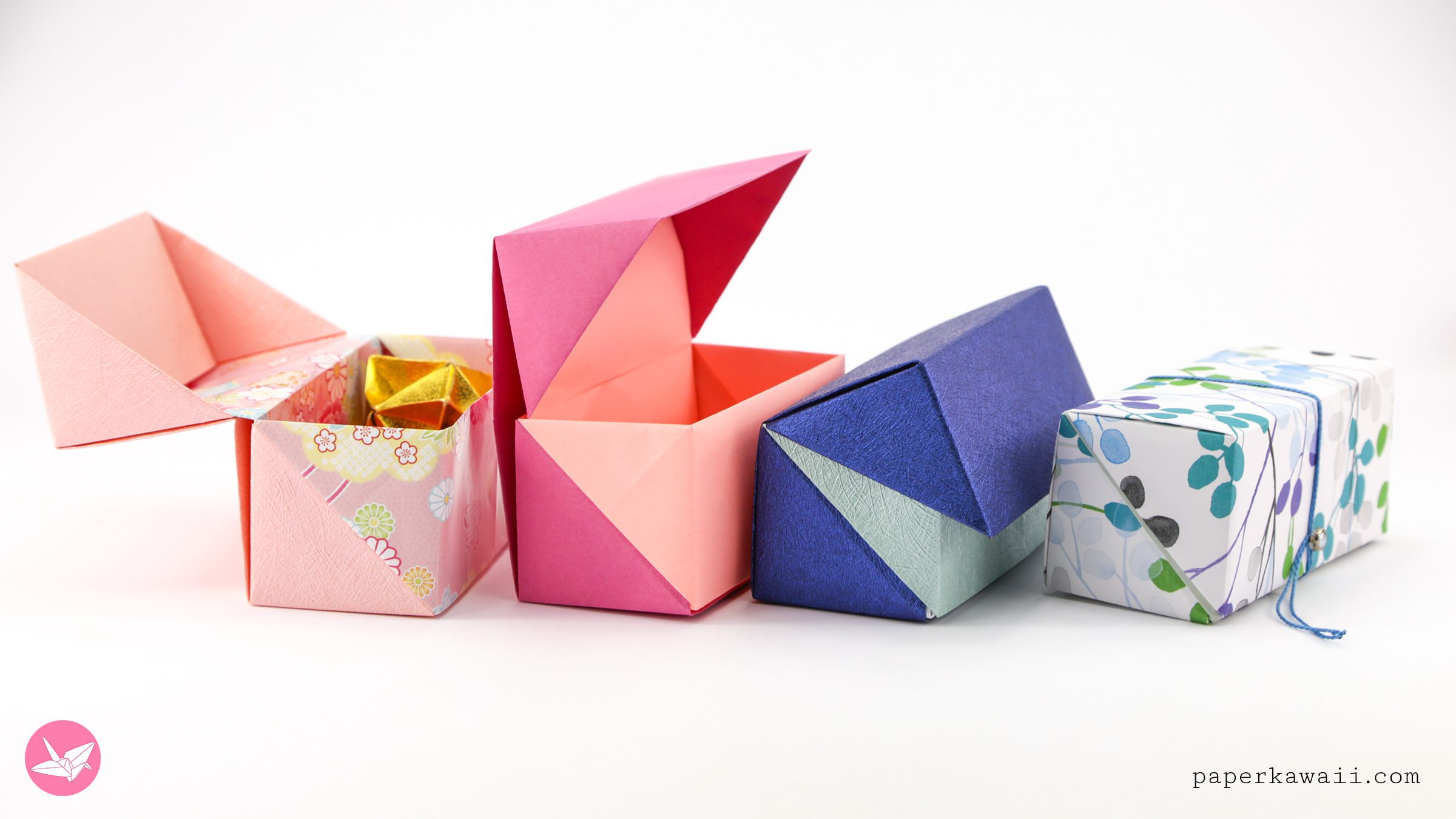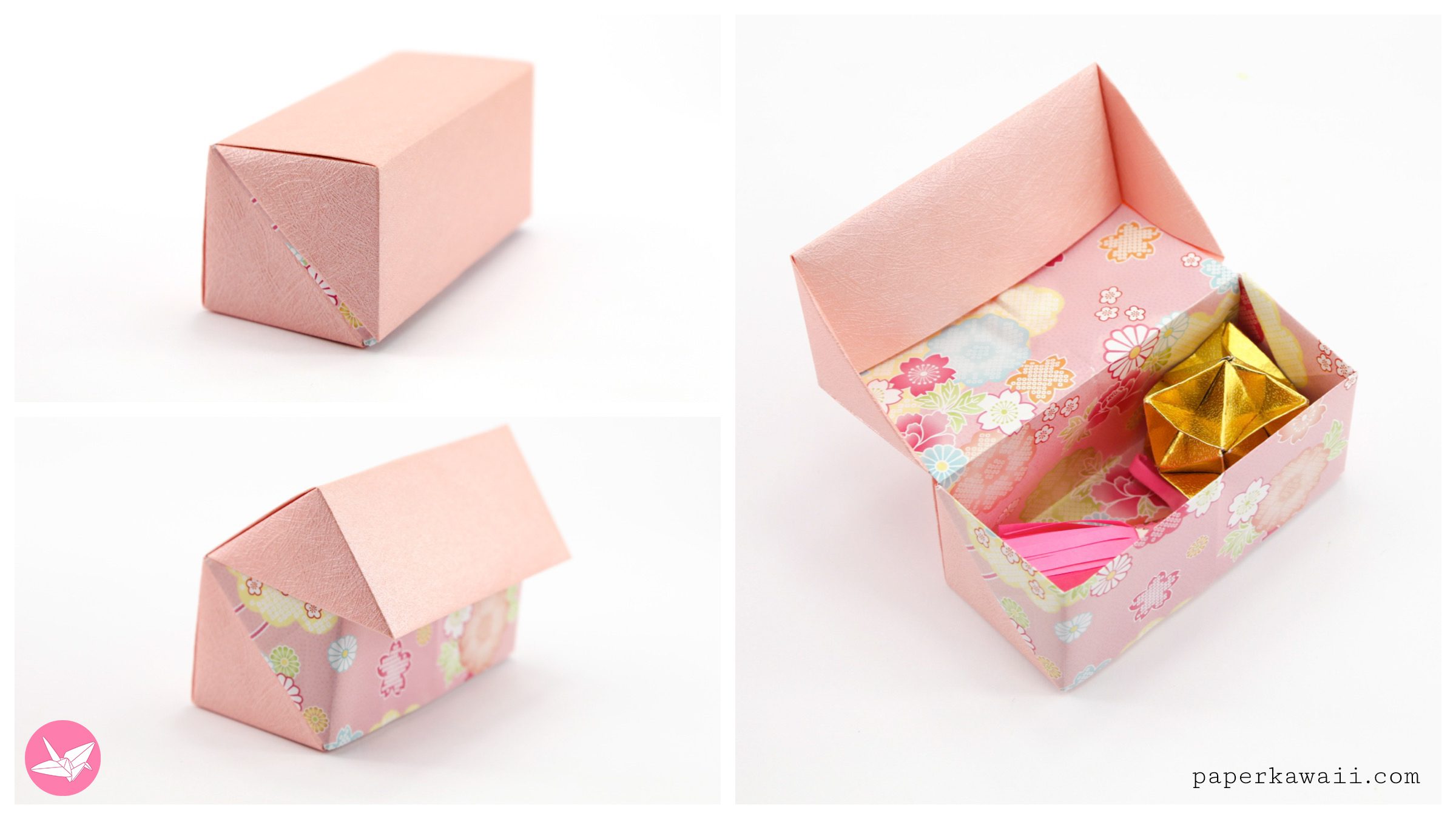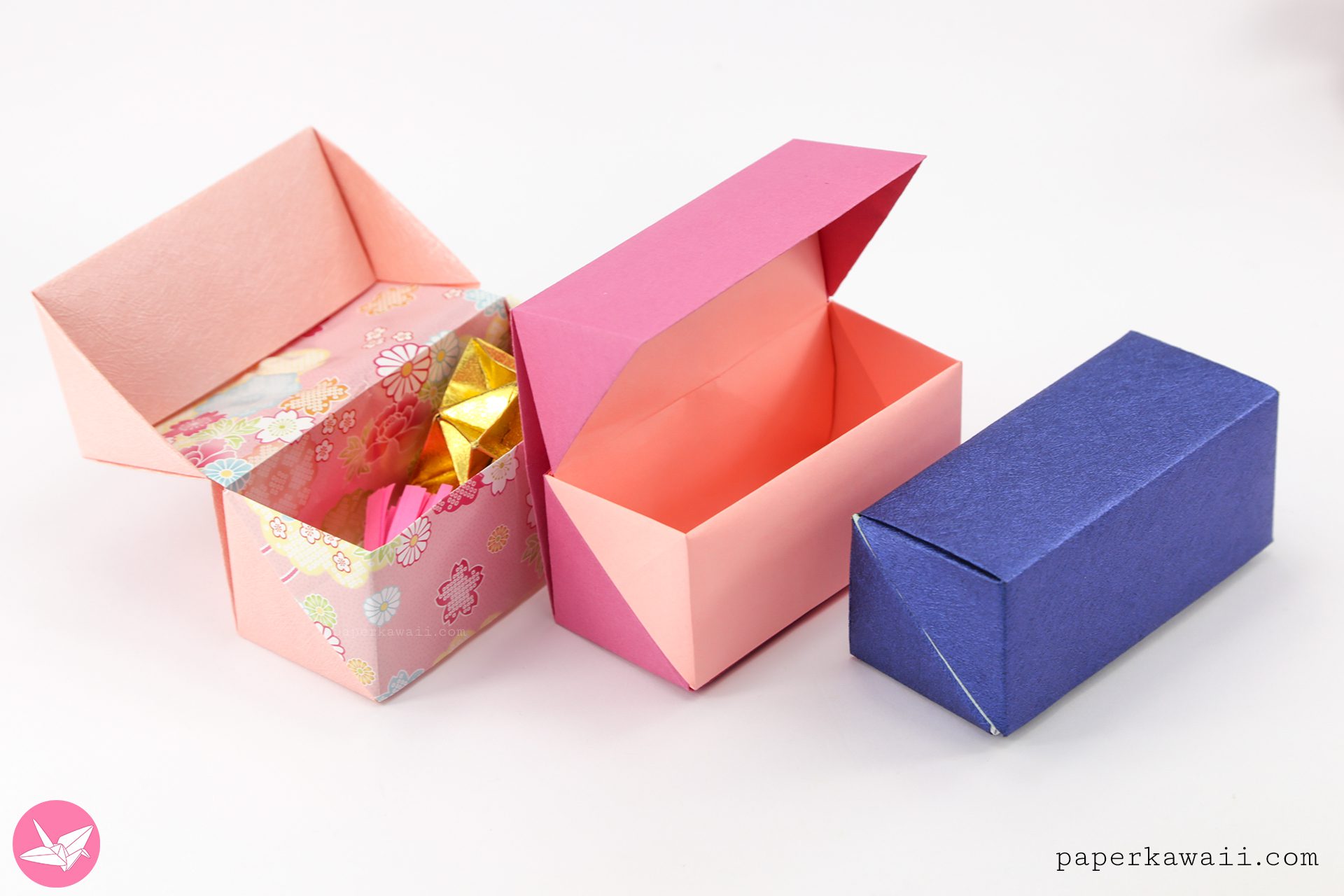 Learn how to make a beautiful origami hinged box. It's made using two sheets of paper. This origami gift box is perfect for many different kinds of presents, or store things in them. It's easy to make. No glue required. I'd like to call these Origami Prism Boxes, thanks to my discord community for helping me choose a name. There are two other versions of this box, the cube version and the long version.
If you like hinged origami boxes, there are a few other origami boxes I've previously posted. These include the origami flip top box (1 sheet), the pencil box & pill box, the origami treasure chest box (custom size version), the double hinged box and the origami ring box. This new version has an inner box/lining which makes it really nice. The box could be used without the inner box, for things like cakes or cookies for example.
I recommend using thick or textured paper for this origami hinged box. Using textured paper will be better for keeping it shut.
The pink box with the pretty flower patterned paper contains the origami cube star decoration and a paper tassel.
The diagram for this origami hinged box can be found in my shop here.
Origami Hinged Box
Design: © Paper Kawaii
Level: ★★★☆☆
You will need:
▸ 2 sheets of rectangular paper (A4 or US letter paper, the thinner the rectangle, the shorter the box).
Paper size example: 21 x 29.7 cm
Final model size: 11. 2 x 5.2 x 5.2 cm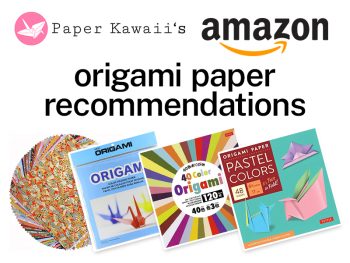 You can check out my personal favourite origami papers, paper craft tools and more on my Amazon.com store.