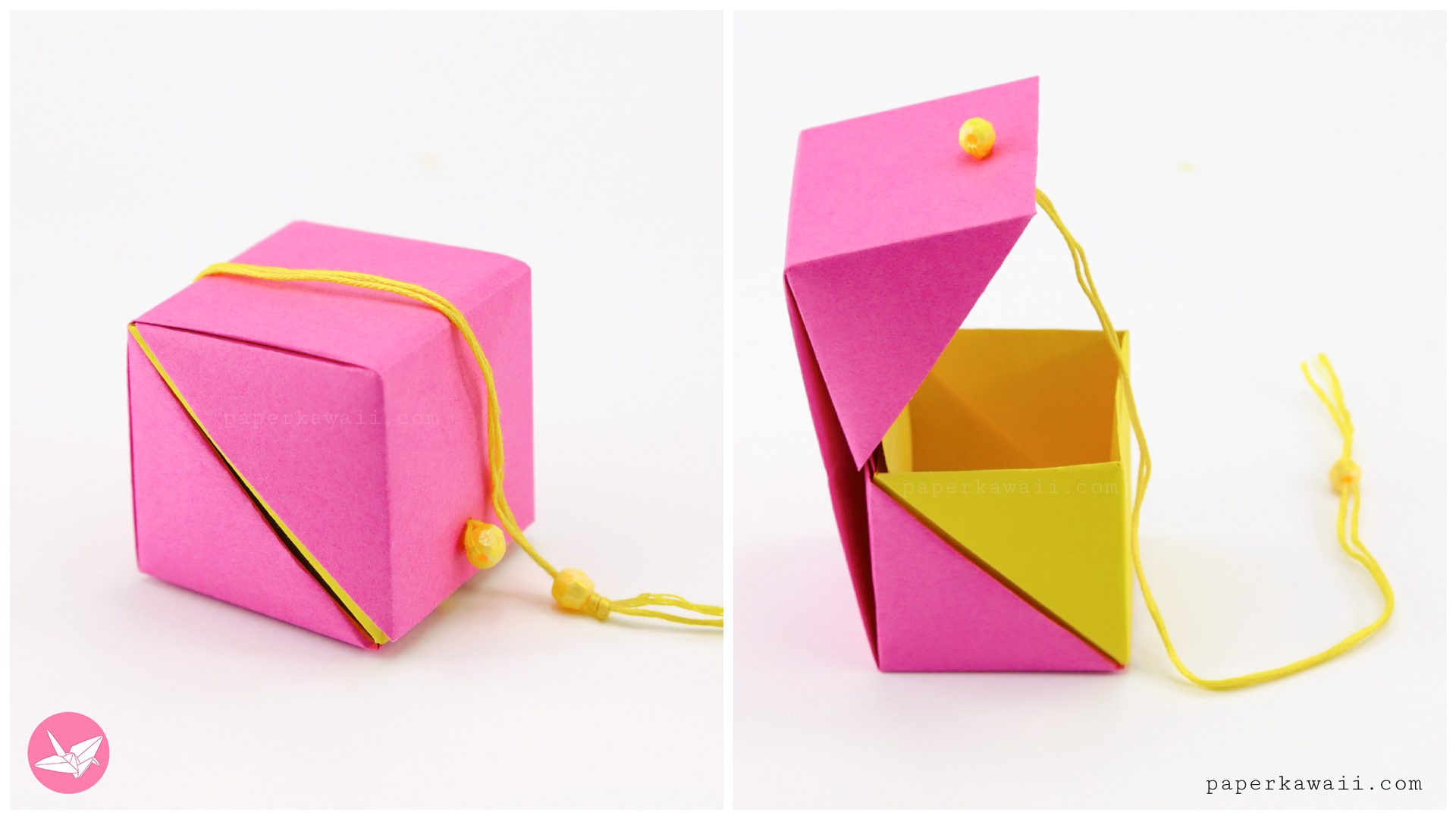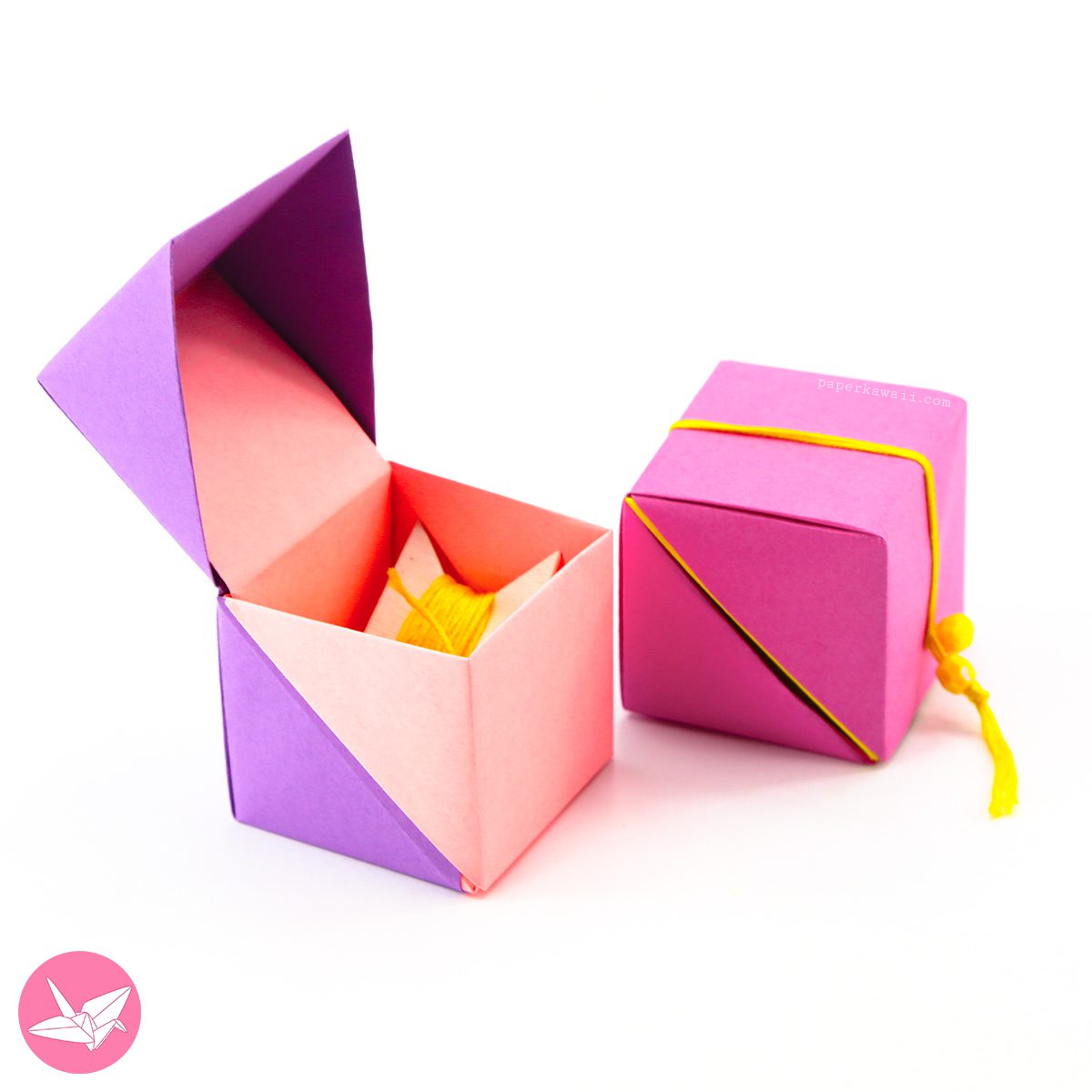 Here are the instructions on how to fold a origami cube box with a hinged lid using two sheets of paper. No glue is required for this hinged origami box. This is the small cube version of my Origami Prism Boxes. There are two other versions of this box, the long version and the medium size version. A diagram is available for the medium sized one here, it's the same process just using a different ratio of paper.
In this tutorial I also show one simple way you can keep these boxes closed using some thread and beads. You could also use ribbon, magnets or some other method!
I hope you enjoy making these pretty origami boxes. The paper I've used is standard weight (about 80gsm) printer paper. You could use thicker paper, but I wouldn't recommend using very thin paper.
This hinged origami box is similar to a few other origami boxes I've previously posted. These include the origami flip top box (1 sheet), the pencil box & pill box, the origami treasure chest box (custom size version), the double hinged box and the origami ring box.
Hinged Origami Cube Box
Design: © Paper Kawaii Copyright Information
Level: ★★★☆☆
You will need:
▸ 2 sheets of 1:2 paper (half a square, simply cut a square sheet in half. Or measure your paper so that the longest edge is double the length of the smaller end.
Paper size example: 14.8 x 29.7 cm (cut from A4 paper).
Final model size: 5.2 x 5.2 x 5.2 cm.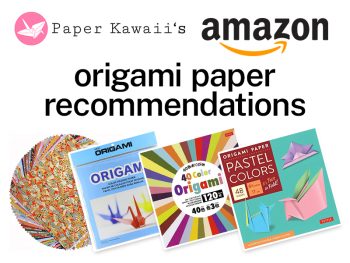 You can check out my personal favourite origami papers, paper craft tools and more on my Amazon.com store.