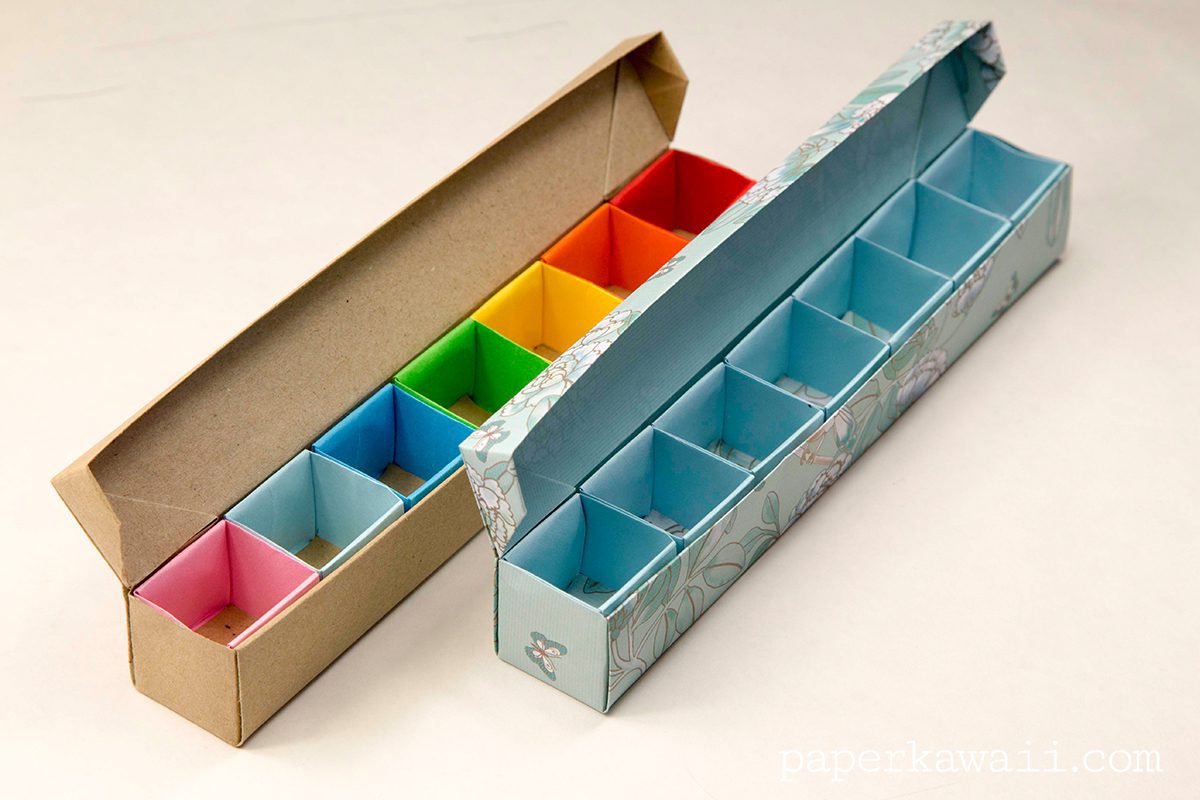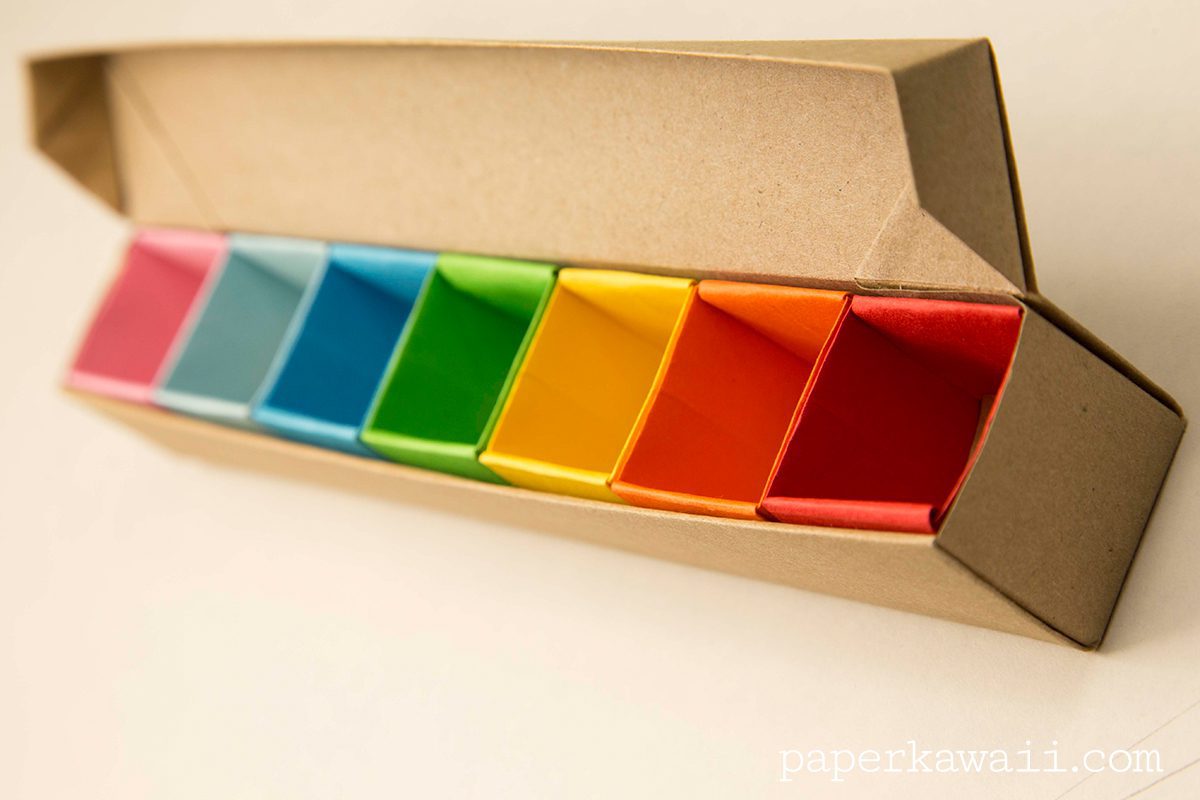 Here are the instructions to make a useful origami pill box with seven sections – one for each day, organise beads, pins, gems & more.
This origami project uses my original Pencil Box model which you can watch the tutorial for here.
The difference is the dimensions, and also the little square boxes that fit inside it.
The reason I don't cut the paper to size of 21 x 27 is that you can use the off cut to add little squares to bottom of the sections.
Design: © Paper Kawaii (copyright information)
Level: ★★★☆☆
You will need:
1 sheet of thick paper or thin card that is A4 or 21 x 29.7cm
7 sheets of 12 x 12 cm paper.
A ruler & pencil (to measure and mark)
Cutting board and blade.
Optional glue
The blue paper with the pretty flower design is by Chrinina Re, this paper isn't for sale anymore but they have some other pretty stuff.