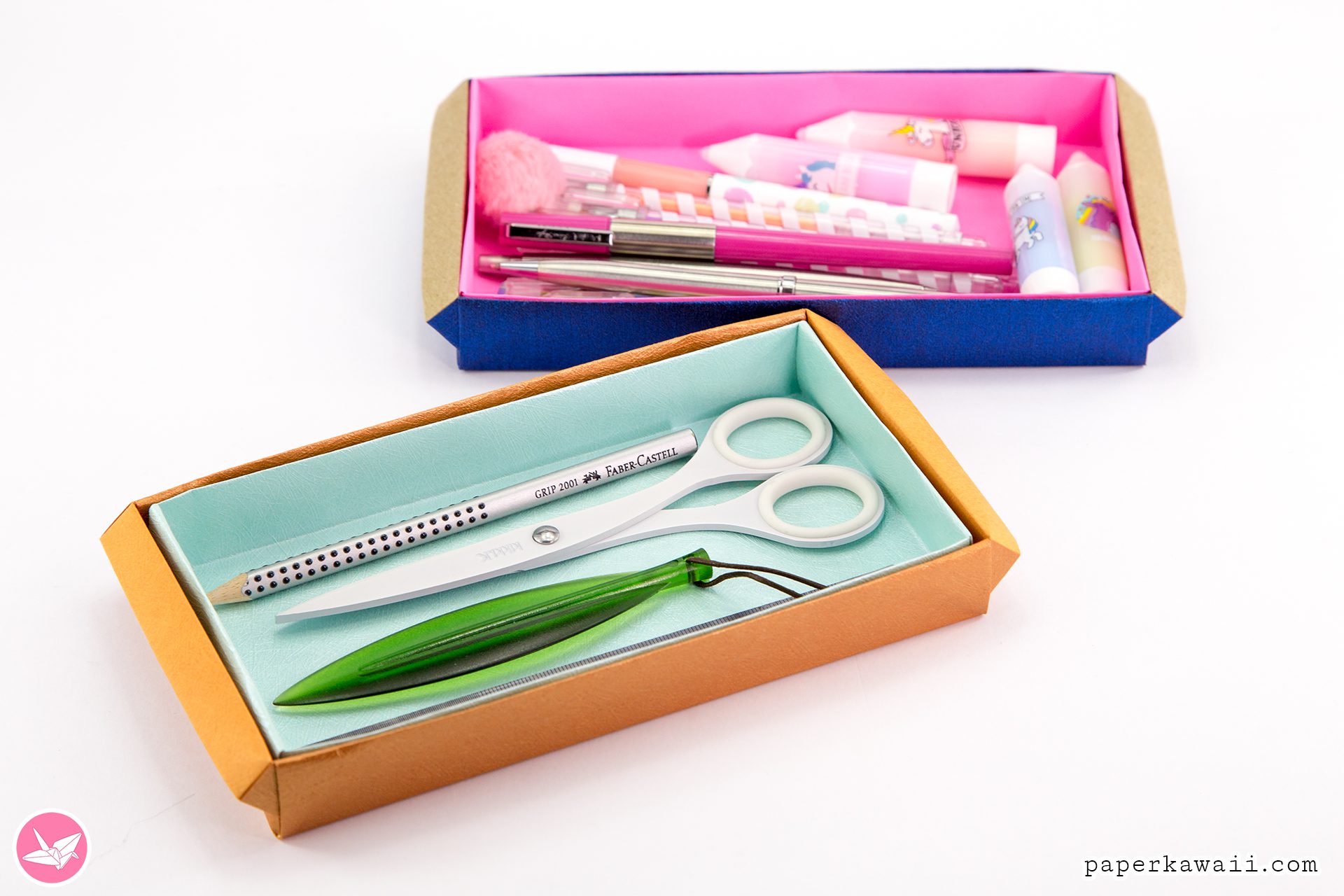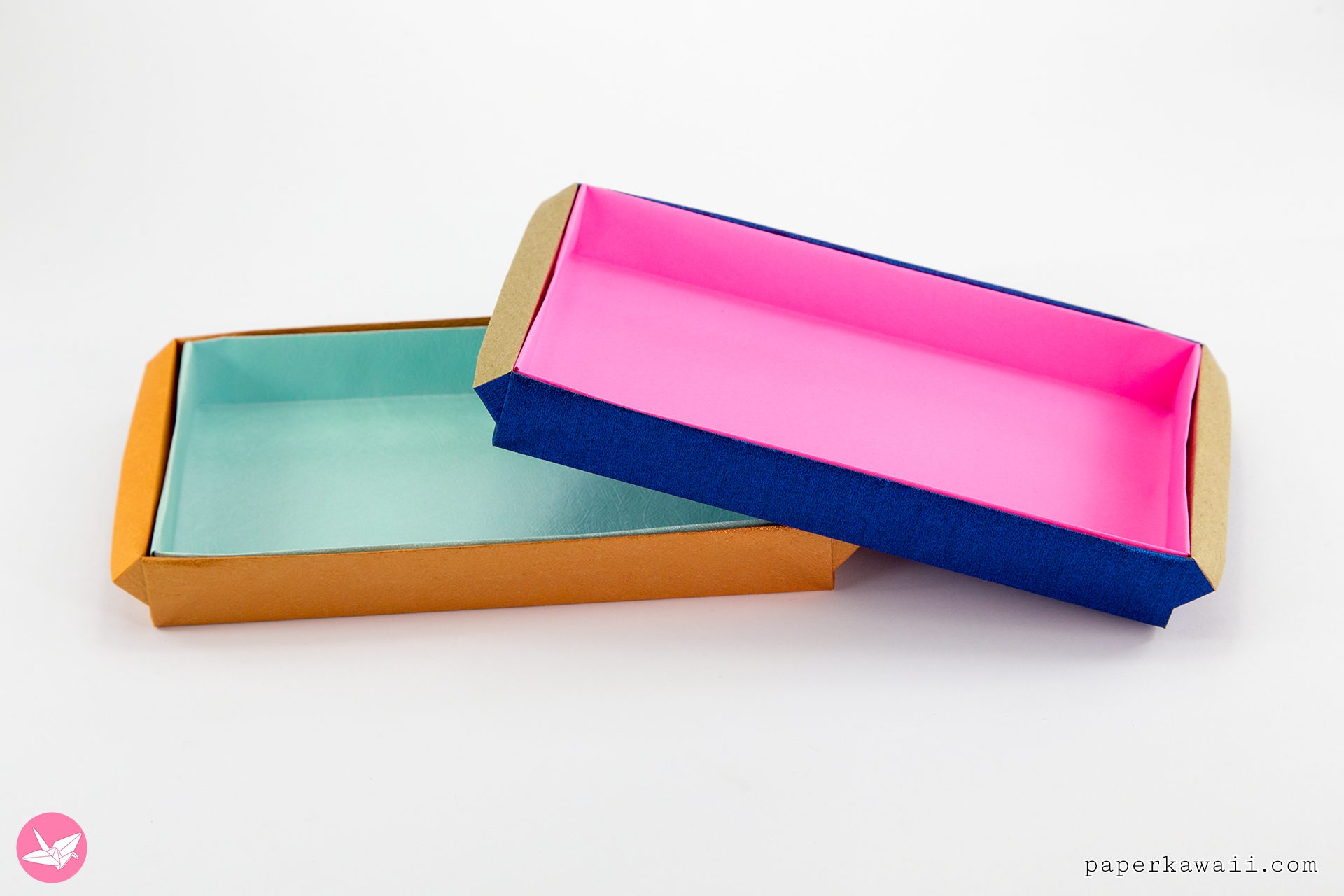 A long origami tray to keep pens, pencils or other items. This long origami box has handles on either side, easy to make, no glue required. This origami tray is a modification of my previous origami stacking box.
Hope you like this origami tray, it's length makes it perfect for pens, pencils, stationery tools, makeup and brushes etc. I put the origami pot plants I previously made in one of them. It's best to use thick paper or card. You can glue it if you are not a pure origami follower.
I used A4 paper but you can use US letter paper, square or 2:1 paper etc, you'll just end up with a different sized tray. The design for this tray started life as an origami drawer, the handle for which sparked the inspiration for a number of origami models. You can have a look at the first time I folded this handle in this tall origami drawer from 2016.
Origami Long Tray
This model is featured in one of my origami ebooks: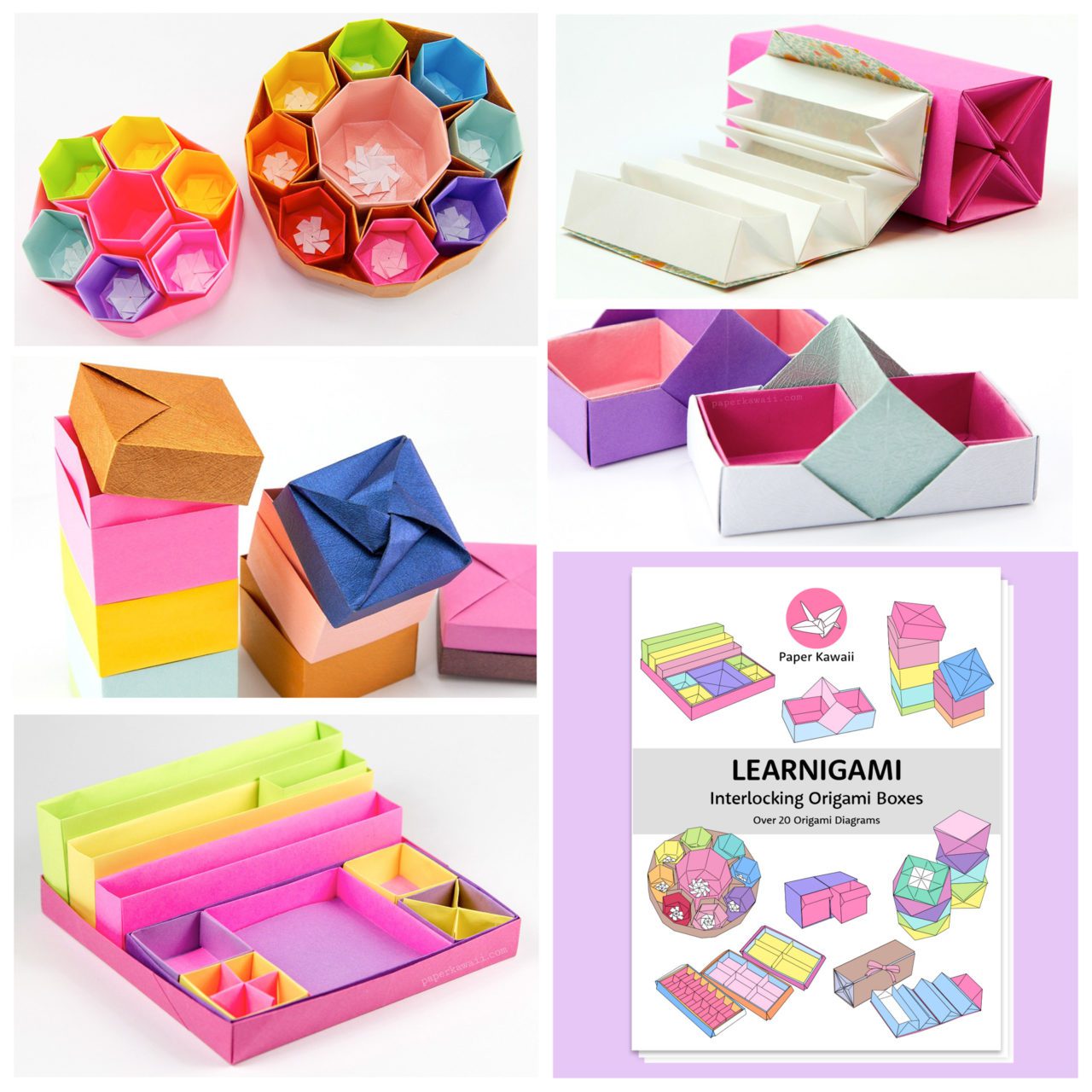 LEARNIGAMI – Interlocking Origami Boxes E-book
Features over 20 origami diagrams. These origami boxes interlock, slot or fit together to become a larger piece. Each origami project is clearly diagrammed with annotations throughout.
Design: © Paper Kawaii Copyright Information
Level: ★★★☆☆
You will need:
2 sheets of paper
Paper used: 21 x 29.7 cm (A4)
Final model size: 19 x 10 .5 x 2.5 cm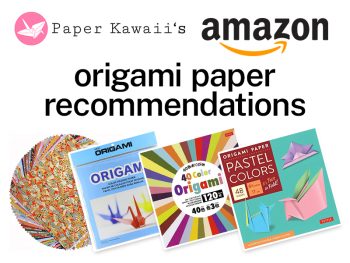 You can check out my personal favourite origami papers, paper craft tools and more on my Amazon.com store.