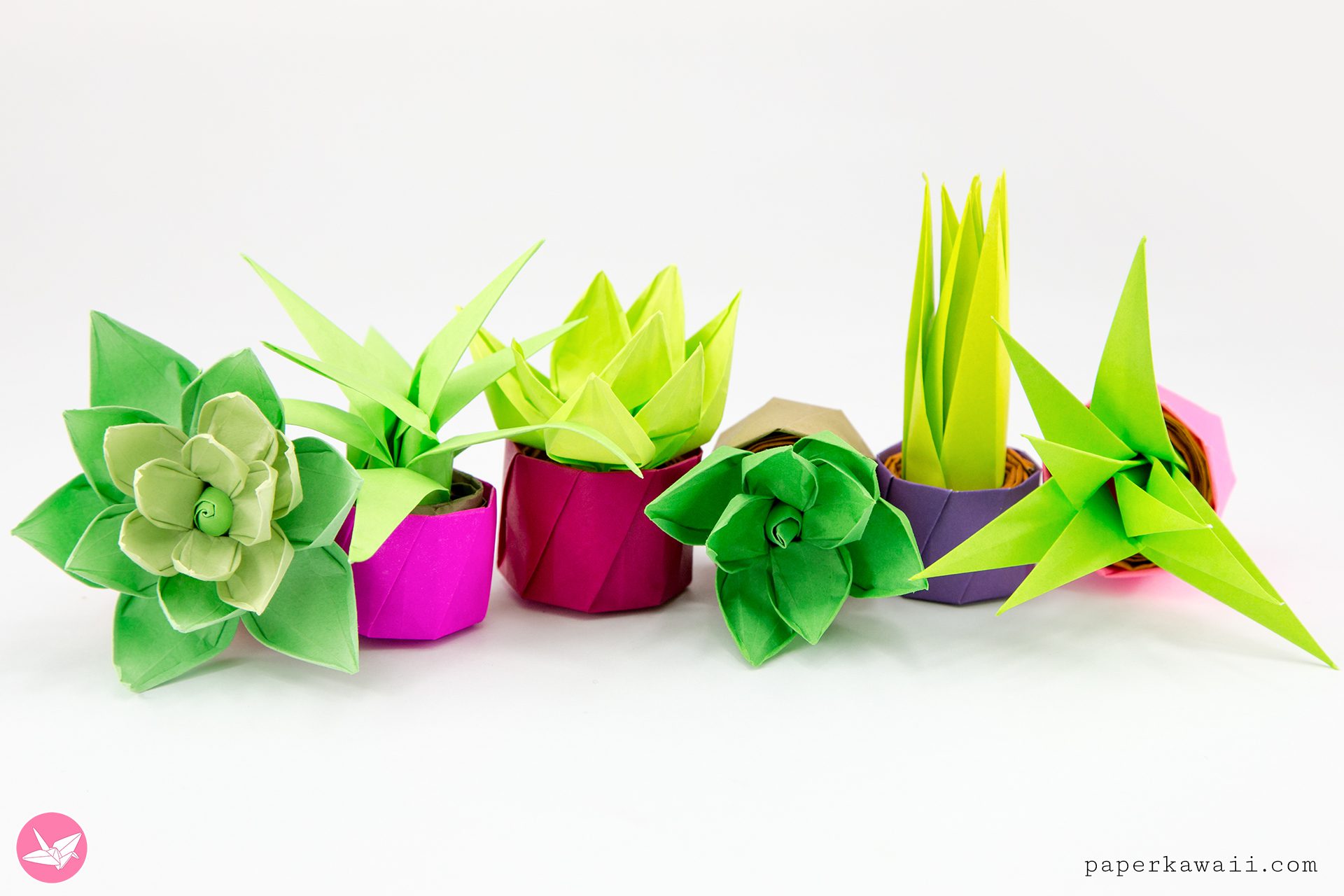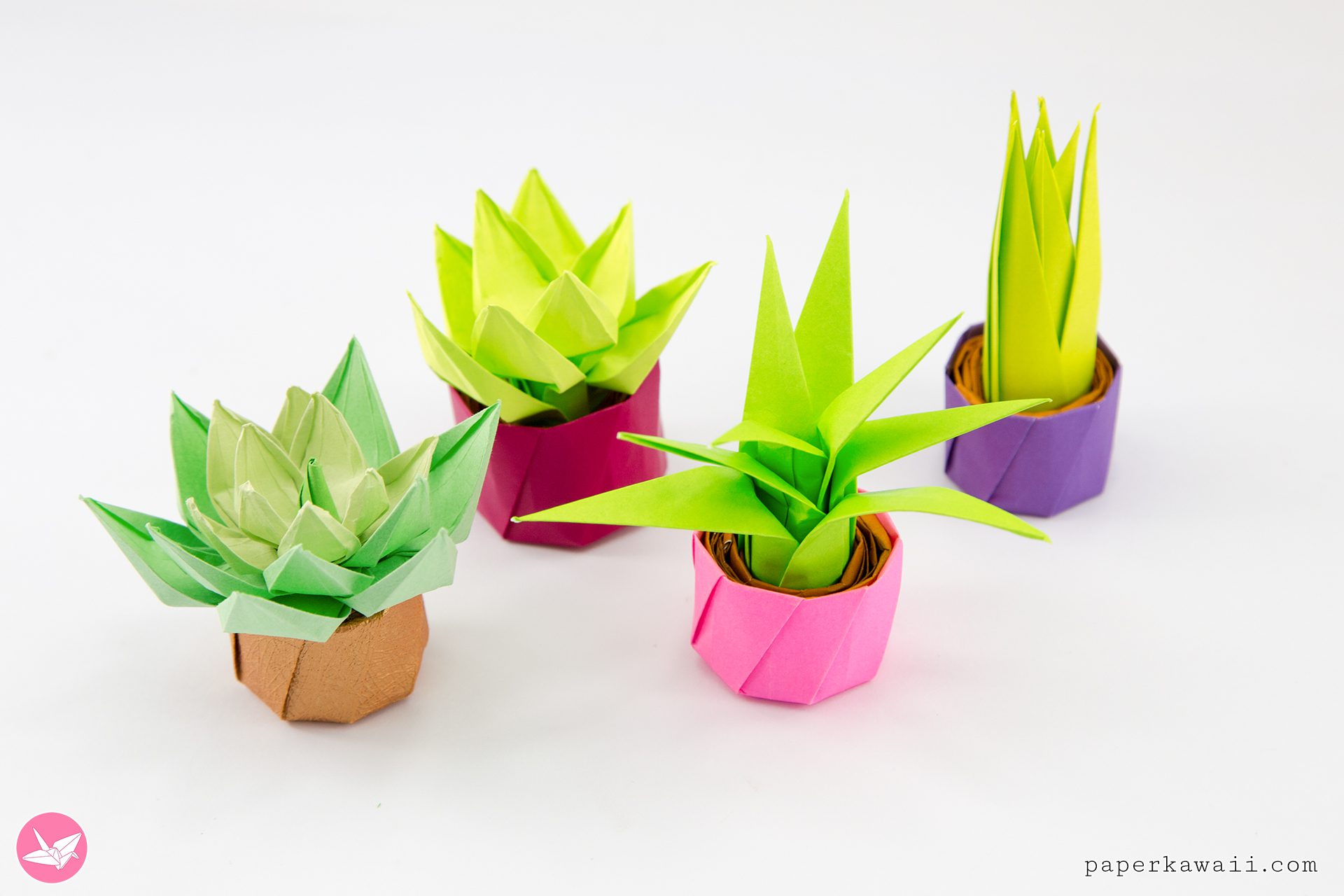 Learn how to make an origami succulent. These mini origami succulent plants make perfect gifts & decorations, your friends will love them. No cutting or glue required. These origami plants don't have to be miniature of course. You can make them as big as you want. Some size examples are further down.
The rounded leaf version can also be a flower, I think it looks like a lotus flower! But in this case I think it looks like a little succulent. Add as many leaves as you like, just keep in mind the pot would need to be made from larger paper if you have a bigger plant.
The pot is intermediate, make it from 10 x 10 cm if you're using my measurements. An easier option would be a little masu box (using 9 or 10cm), or any little container you have would also work.
The tutorial for the round plant pot is here. The soil isn't needed if the plant fits within the pot, I think it looks better with it than without it.
Mini Origami Succulent Plants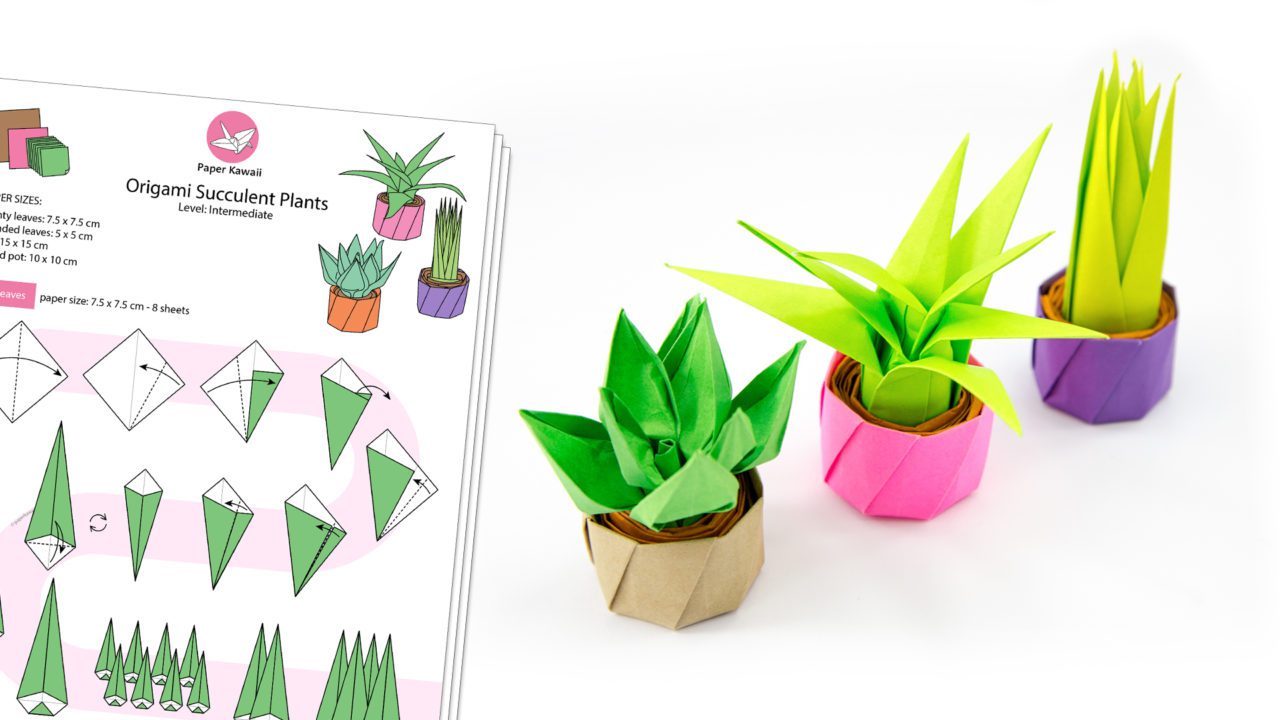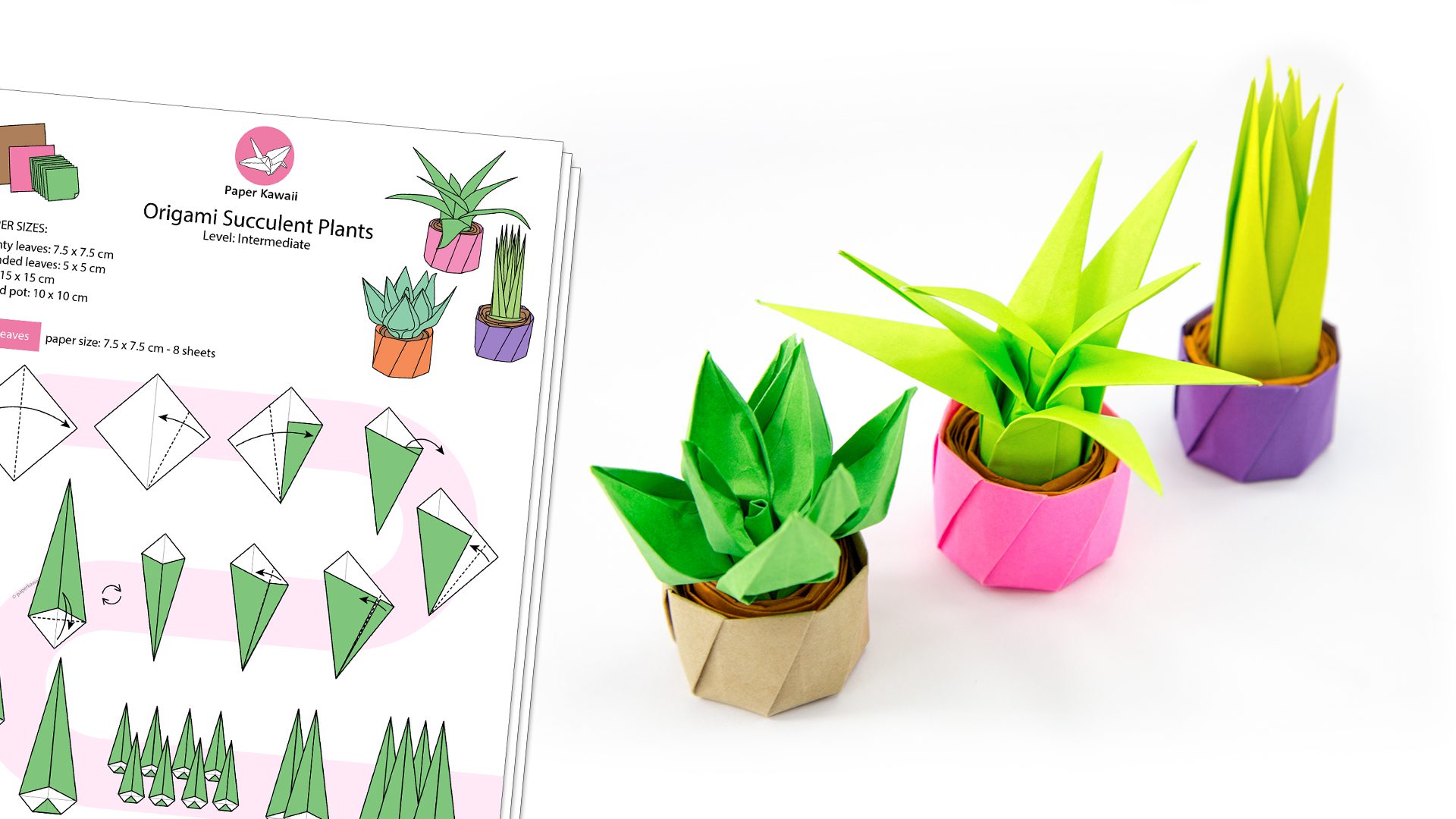 Diagram Available
This diagram is in high quality PDF format. Printout at home or view on your devices.
Design: © Paper Kawaii Copyright Information
Level: ★★★☆☆
You will need:
Leaves: 6 or more sheets of square paper
Pot: 1 sheet of square paper (tutorial here)
Soil: 2 or more sheets of square paper (cut in half)
Paper sizes:
Leaves: [Spikey] 7.5 x 7.5 cm [Rounded] 5 x 5 cm
Pot: 10 x 10 cm
Soil: 15 x 15 cm(cut in half)
Final model size: Around 3 x 9 cm (depending on leaves!)
Larger size example:
Leaves: 10 x 10 cm (rounded: 7.5 x 7.5 cm)
Pot: 15 x 15 cm
Soil: 20 x 20 cm (cut in half)
Basically, use thirds to work out your sizing, it's pretty easy and you can experiment with different sizes.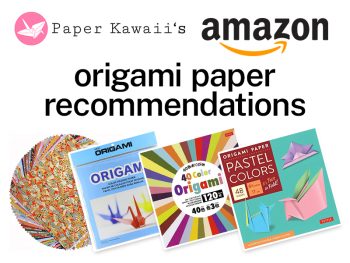 You can check out my personal favourite origami papers, paper craft tools and more on my Amazon.com store.