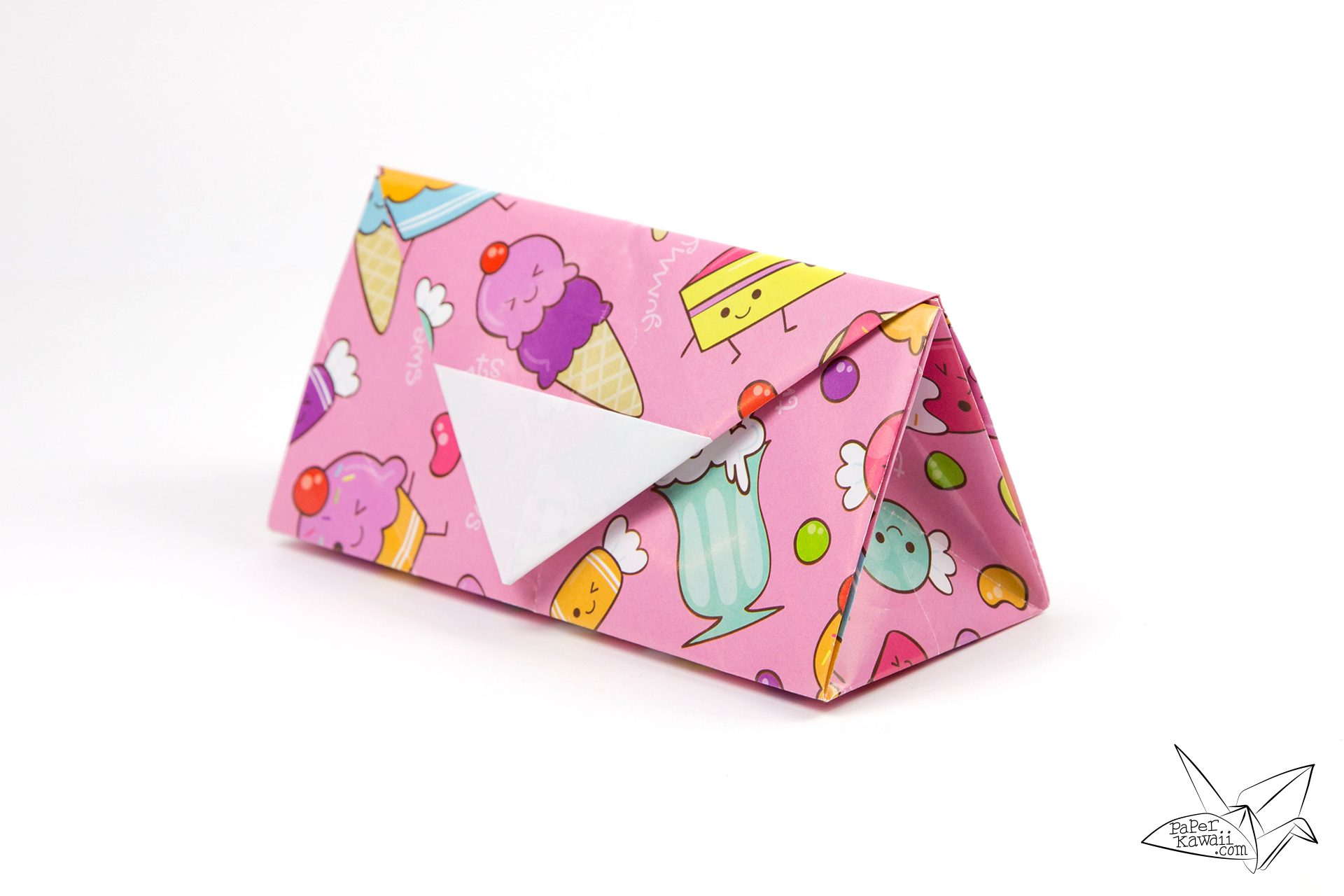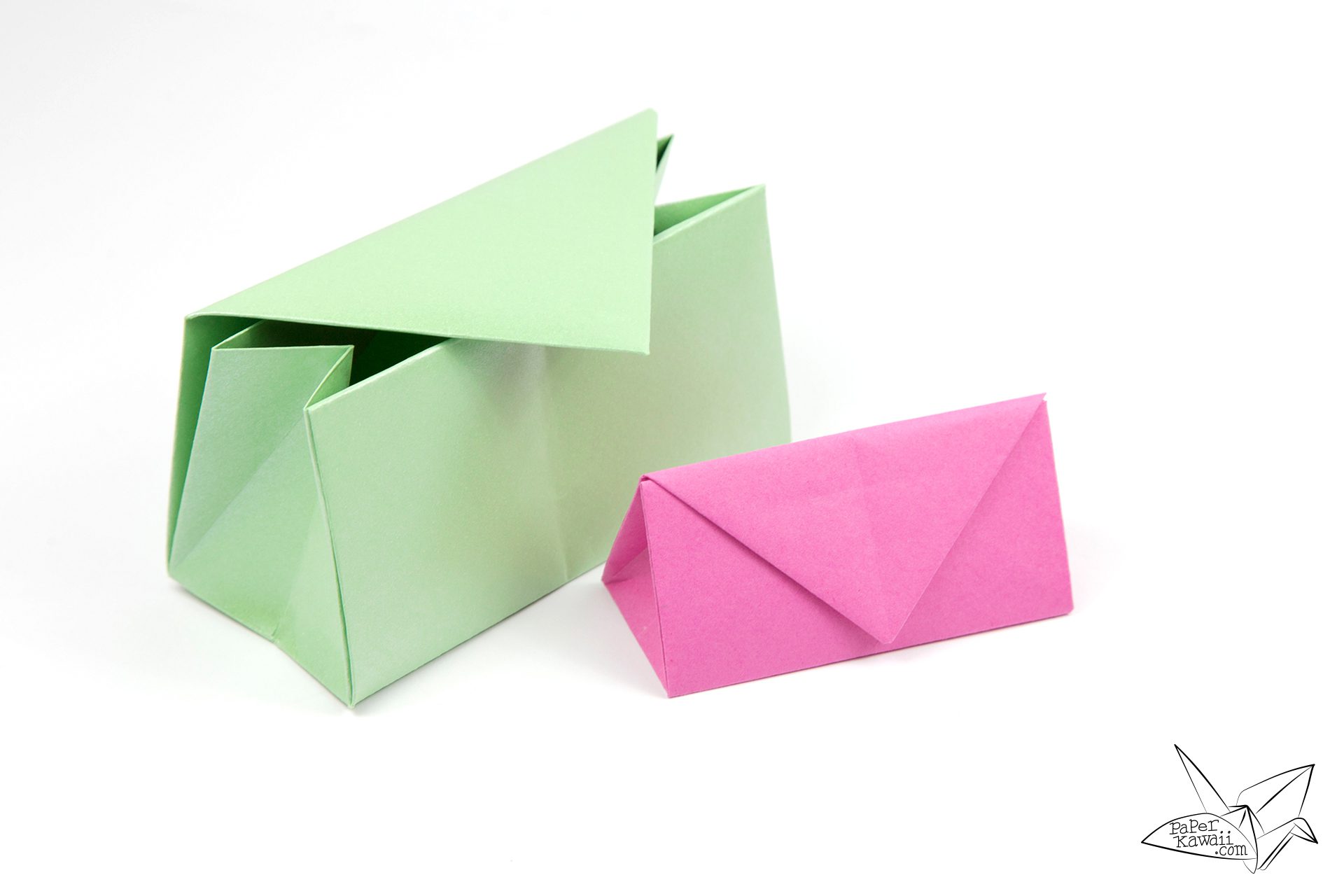 Make an origami clutch bag or purse. Great as a miniature bag for dolls, or a large one to use. Made from 1 sheet of square paper.
This is a pretty origami purse, you could use it to keep papers in, or money, jewellery perhaps. It's based on the internal boxes from the origami roll-up box.
If you actually want to use this as a clutch or handbag, I'd suggest making it with either plastic/vinyl, stiff fabric or very durable paper. You'd also need to get a magnetic popper or velcro for the front flap.
Design: © Paper Kawaii Copyright Information
Level: ★★★☆☆
You will need:
▸ 1 sheet of square paper
▸ Ruler, pencil, calculator
Recommended minimum size: 21 x 21 cm – this is the paper I used in the video.
Use the biggest paper you have. Thicker paper is ok, but I'd suggest practicing on paper you don't care about first.
Final Size: 8.8 x 4 x 4 cm
A Photo Tutorial is available on the Origami Photo Tutorials page.