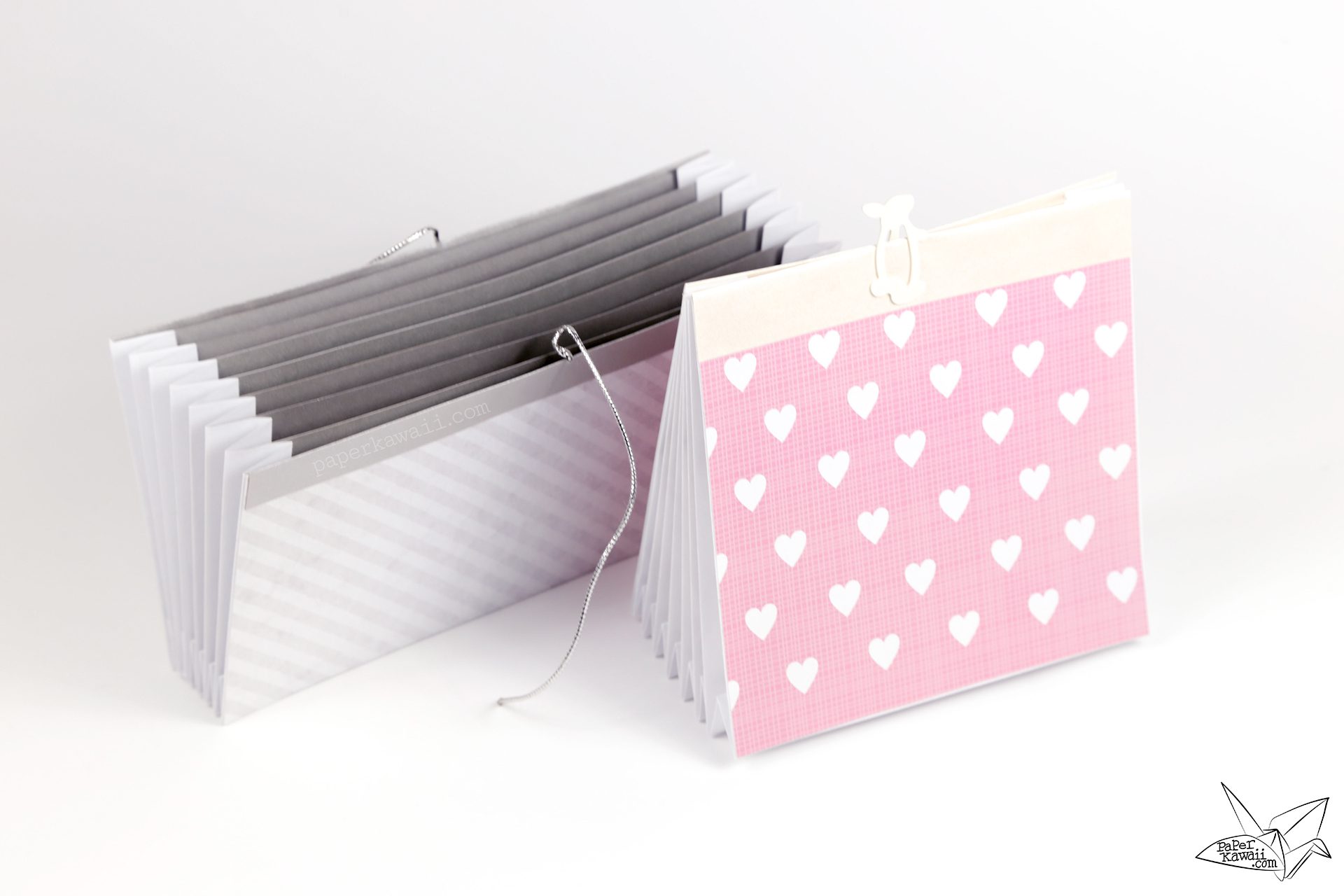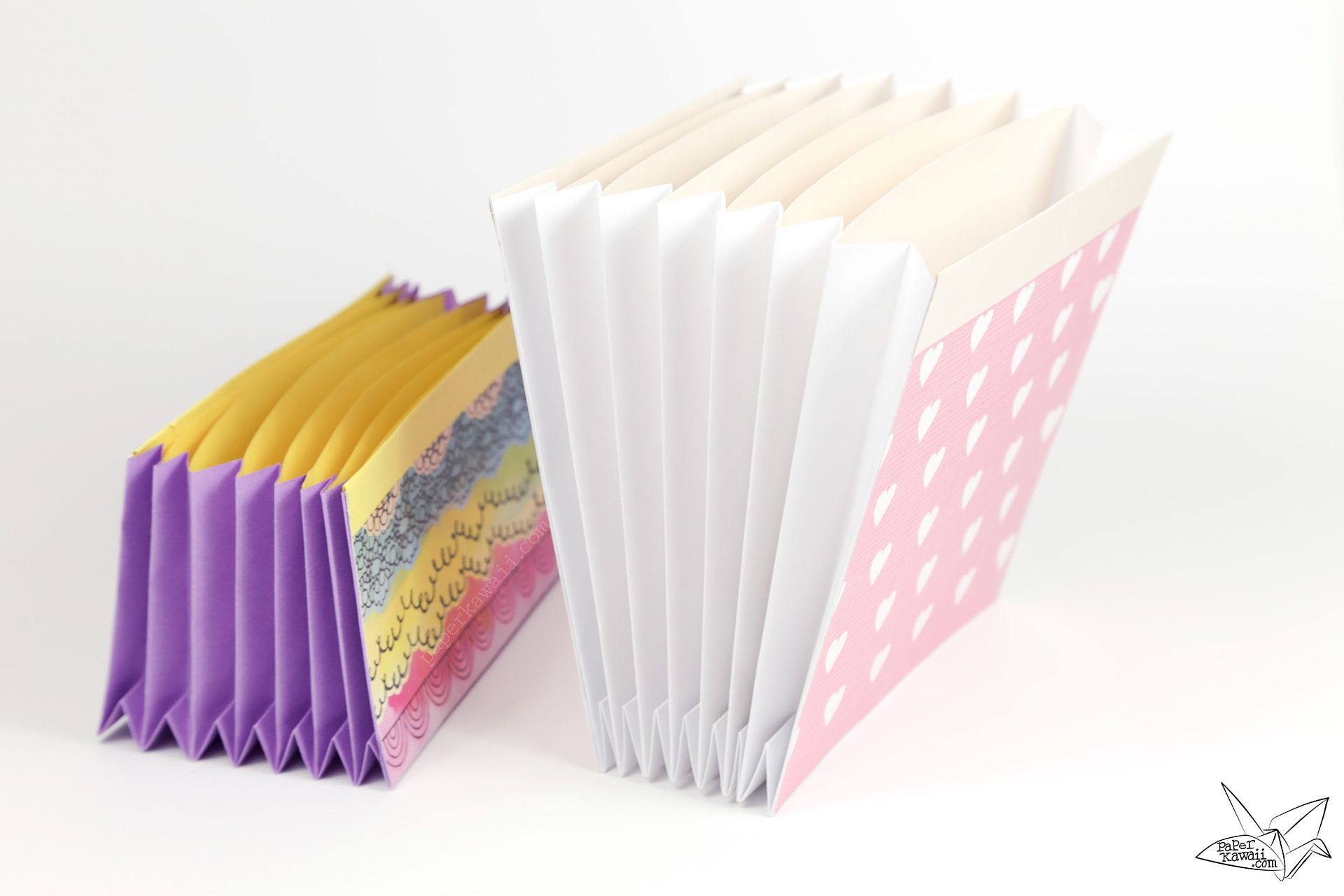 Make a useful origami document folder for papers, photos, receipts and other items. This origami accordion case makes an awesome gift all year round. This is one way to make an origami expanding document folder, I posted a purely 'origami' kind of folder a couple years ago here, this one is an easier, sturdier and less paper wasting method.
I've always liked this kind of folder, I'm using mine for receipts. You can create little tabs for them or draw them on the inside. Use ribbon or a clip to close the folder or you could create a cover that goes over the top and fastens. The base is an origami accordion fold, you can use any size paper and any ratio. If you use square paper, your sections will be bigger, if you use longer paper, they will be thinner. You could attach 2 or more accordions together to make a big origami document folder.
Accordion Origami Document Folder
Design: © Paper Kawaii Copyright Information
Level: ★★★☆☆
You will need:
▸ [the accordion] 1 sheet of square or rectangular paper
▸ [dividers] 7 sheets that you'll cut to size
▸ [cover] 2 more sheets cut to size
▸ Glue, ruler cutting stuff etc
Size used (for accordion): 21 x 29.7 cm
Final model size: 14.8 x 7.5 cm
Paper size for the big ones in photos: A3 29.7 x 42 cm
The super cute rabbit paper clip, literally made from toughened paper, is by Midori and can be bought online here.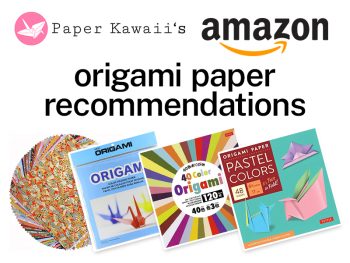 You can check out my personal favourite origami papers, paper craft tools and more on my Amazon.com store.