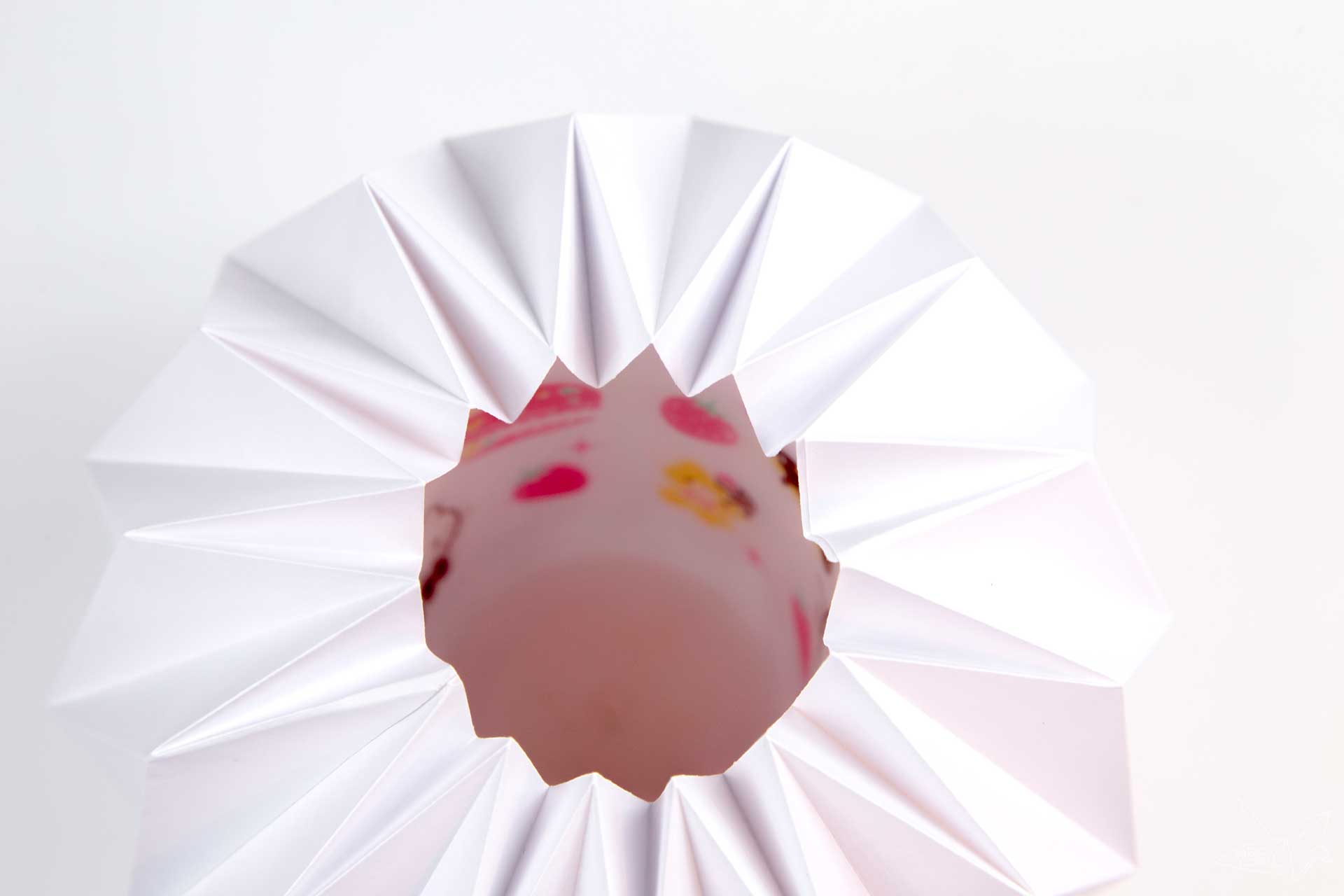 Here is a very effective way to change up your pots and vases. Learn how to make an origami vase cover. These origami accordions are easy to make with 2 sheets of paper.
I love origami accordion folding, it's very satisfying. You can make hanging decorations and lamp shades with this method, and there are many others too.
Admittedly I do not have any vases at all. I use mason jars on the rare occasion that there is flowers. Also, those leaves in the photo… yep they are just leaves, not a plant.
I used plain white layout paper for the one in the photos. Layout paper is slightly better quality than printer paper. Construction paper that is slightly thicker would work very well too.
I made a template (under the video), you can print it out and fold from that, or it's just useful to see where the folds need to be.
A Photo Tutorial is available on the Origami Photo Tutorials page.
Level: ★★★☆☆
You will need:
▸ 2 sheets of rectangular paper (Used: 14 x 29 cm)
▸ Ruler
▸ Scoring Tool (can use blunt knife, pin, paper clip etc)
▸ Glue (if needed)
Template: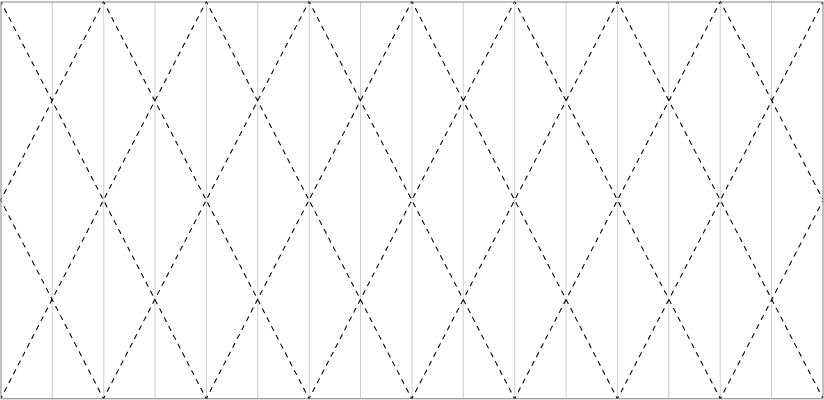 (right click 'save as')
How to get the right size for your vase:
Measure your vase. Get the height and multiply it by 1.5 and note the number down.
Get the width of your vase and multiply it by 4.2 and note that number.
If your pot is 9 x 7 cm, your papers need to measure 13.5 x 29.4–to be safe, make the measurements about 1 cm more.
So 14 x 30 cm.