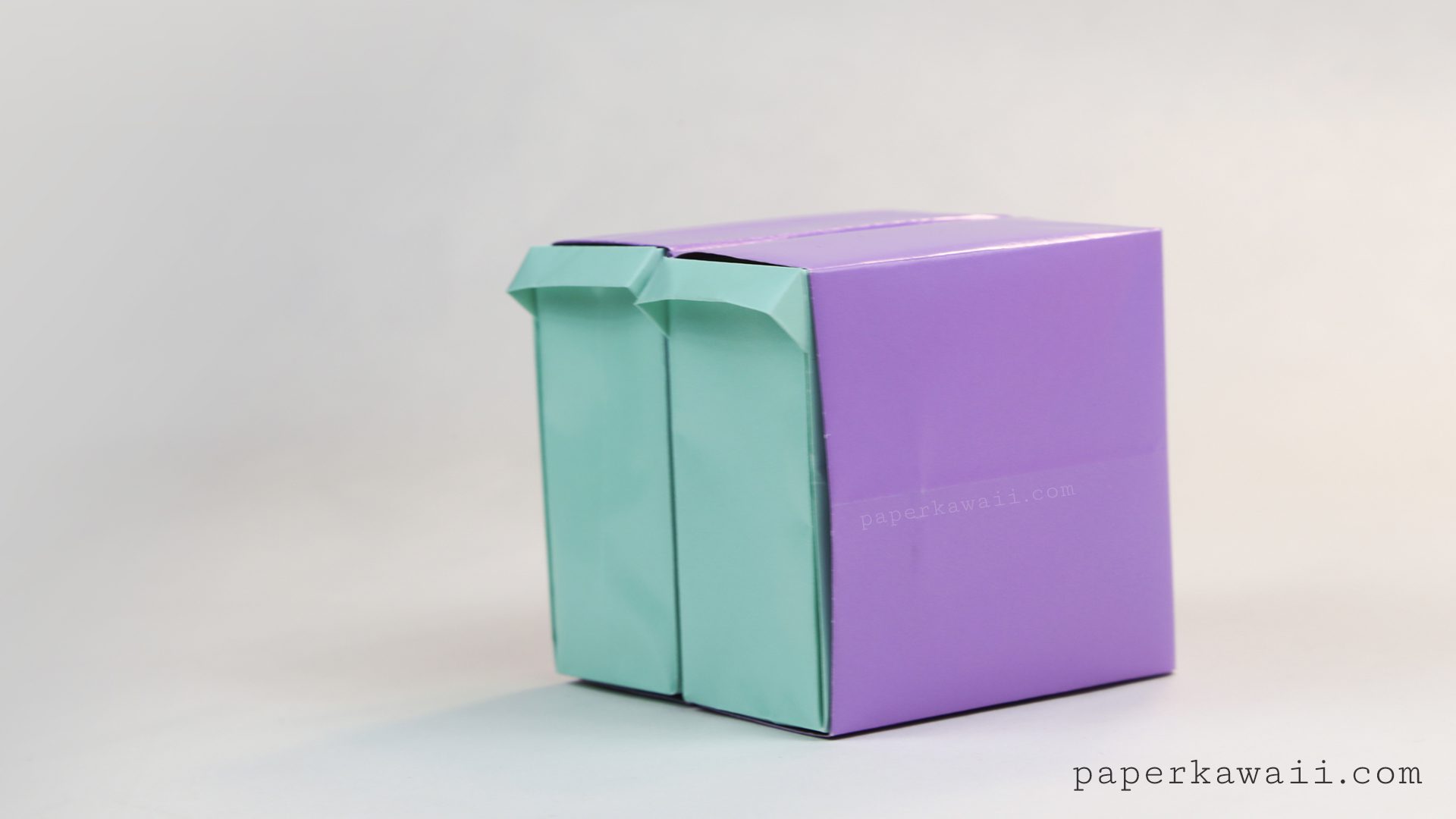 Learn how to make some tall origami drawers. These little pull-out drawers can sit on your desk and the thin shape of the drawers makes them useful and unique. You can use them to organise business cards, post-it notes, makeup and jewellery.
Having the drawers vertical is better as you can grab things out instead of things being underneath each other. I would like some real drawers like these.
I especially like the handles on these ones because they are quite sturdy. You can make the same handle for all of the drawers in my other origami drawers that I've posted. Click here to view the Origami Drawers category.
Design: © Paper Kawaii Copyright Information
Level: ★★★☆☆
You will need:
– 2 or more sheets of square paper, I used 15 x 15 cm.
Use thicker paper for best result (If you're using really thick paper, you may need to trim off about 0.5cm off from the paper used for the inner drawers).
– Bit of glue.
Final size: Using 15 x 15 cm each drawer will be 5.5 x 5.5 x 2.5 cm. Using 21 x 21 cm, each drawer is 7.5 x 7.5 x 4 cm.