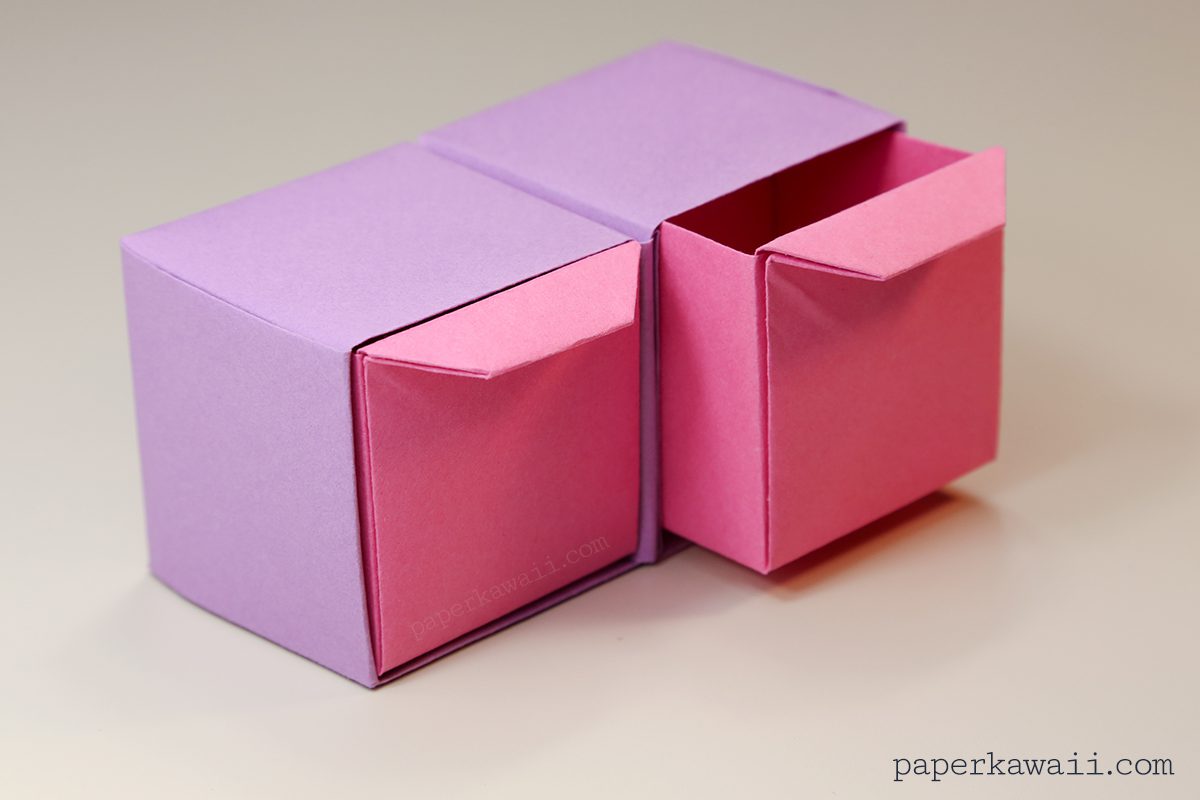 Learn how to make some cool origami pull-out drawers. These origami drawers make great organisers, make lots and stack them up.
You can choose to have the drawers either tall or rotate the drawers for a horizontal cabinet.
These drawers use Masu boxes that slot together, it's pretty easy.
I have used mine to store little camera cards in, I would like to make them with larger paper – I they'd make great storage drawers for little origami papers.
I have also made a long flat version, which you can check out here.
Design: © Paper Kawaii Copyright Information
Level: ★★★☆☆
You will need:
Outer boxes: 2 sheets of square paper.
Inner drawers: 2 sheets of square paper – these need to be 1 cm smaller than for the outer boxes.
ruler + pencil.
bit of glue (for the handles).
Paper used: 21 x 21 & 20 x 20 cm.
Finished model size: 5 x 5 x 10.3 cm ish…