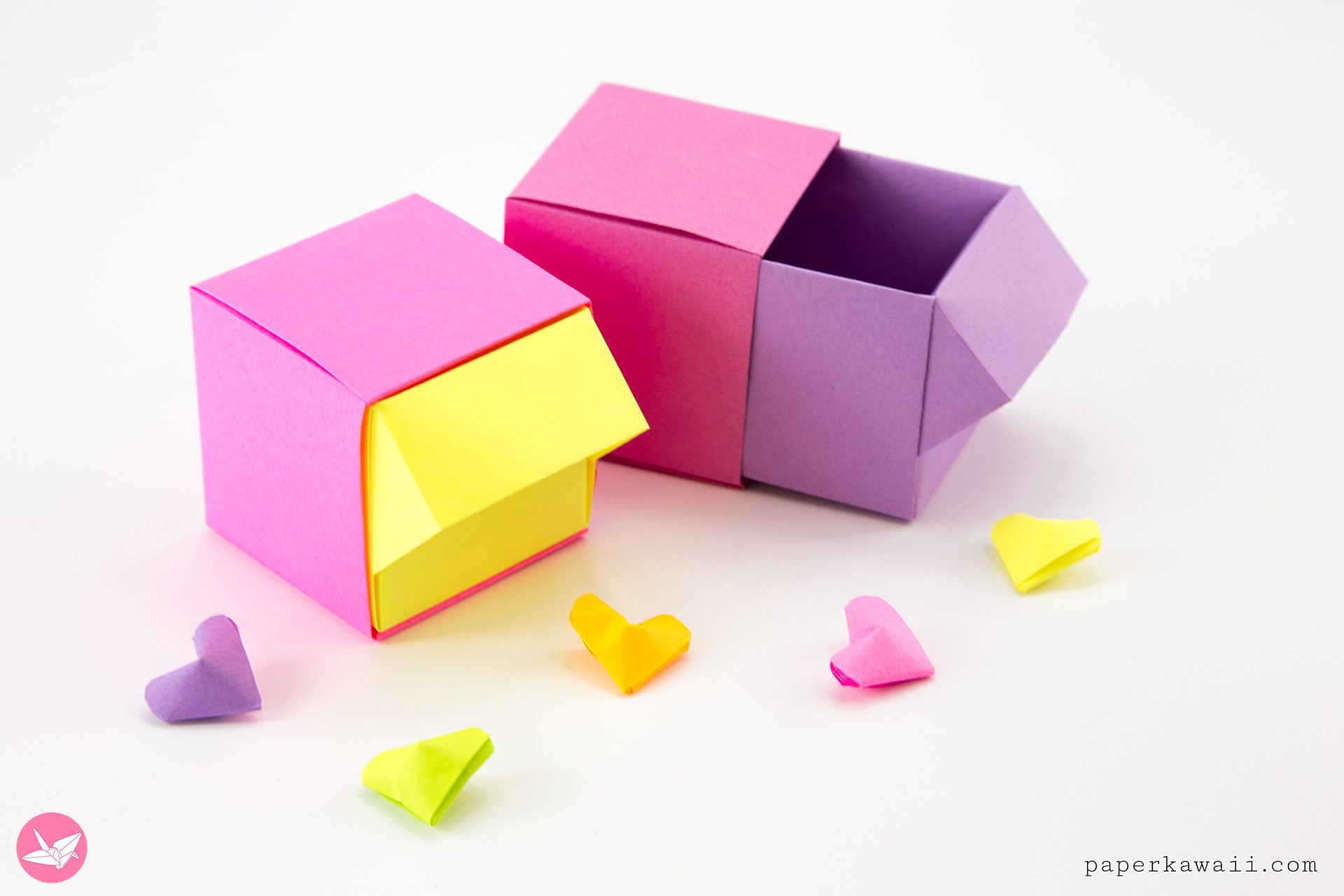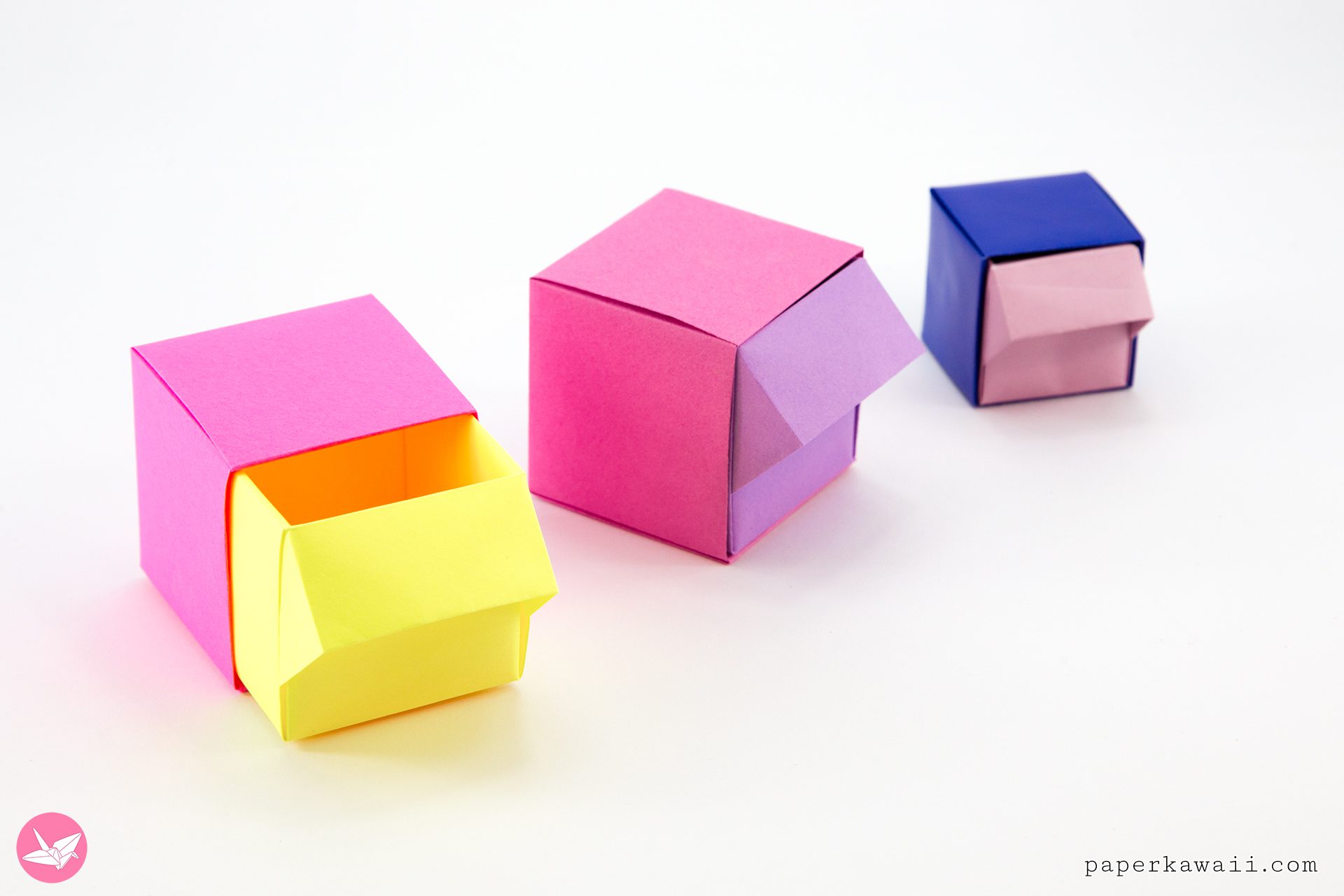 Make a useful origami drawer box. These origami drawers are perfect to keep your desk looking tidy and organised. No glue or cutting needed. If you made the secret drawers you already know how to make these. The secret drawer box has four of these boxes.
The handle on these drawers makes the boxes sturdier. Using thicker paper is best so that it lasts a long time. Thin card can also be used. Another thing about these handles – which have appeared on these drawers I created years ago – they can be put onto two sides of any box that is collapsed as a Masu style box. You can see that in these stackable origami trays here.
A way to connect these drawers (without glue) is included in the ebook linked below, or in this tutorial from 2015. It's basically reversing one side of the masu box into the other.
This model is featured in one of my origami ebooks: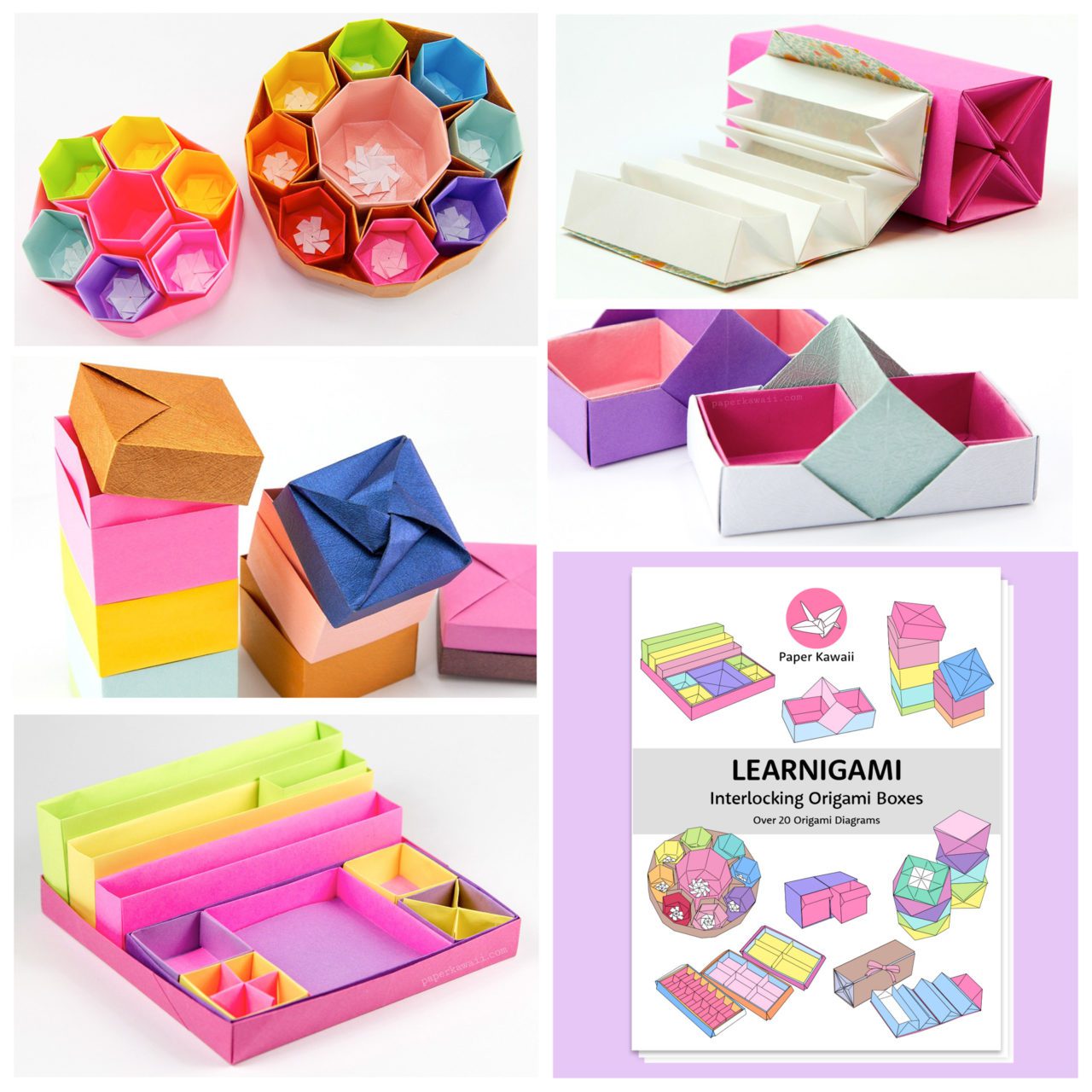 LEARNIGAMI – Interlocking Origami Boxes E-book
Features over 20 origami diagrams. These origami boxes interlock, slot or fit together to become a larger piece. Each origami project is clearly diagrammed with annotations throughout.
Origami Drawer Box
Design: © Paper Kawaii Copyright Information
Level: ★★★☆☆
You will need:
‣ 2 sheets of square paper – you can use thin card as well.
Paper used: 21 x 21 cm
Final model size: 5 x 5 x 5 cm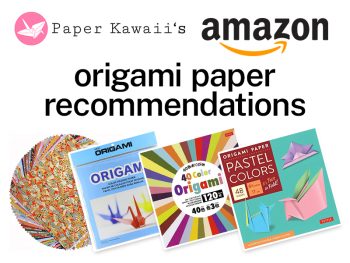 You can check out my personal favourite origami papers, paper craft tools and more on my Amazon.com store.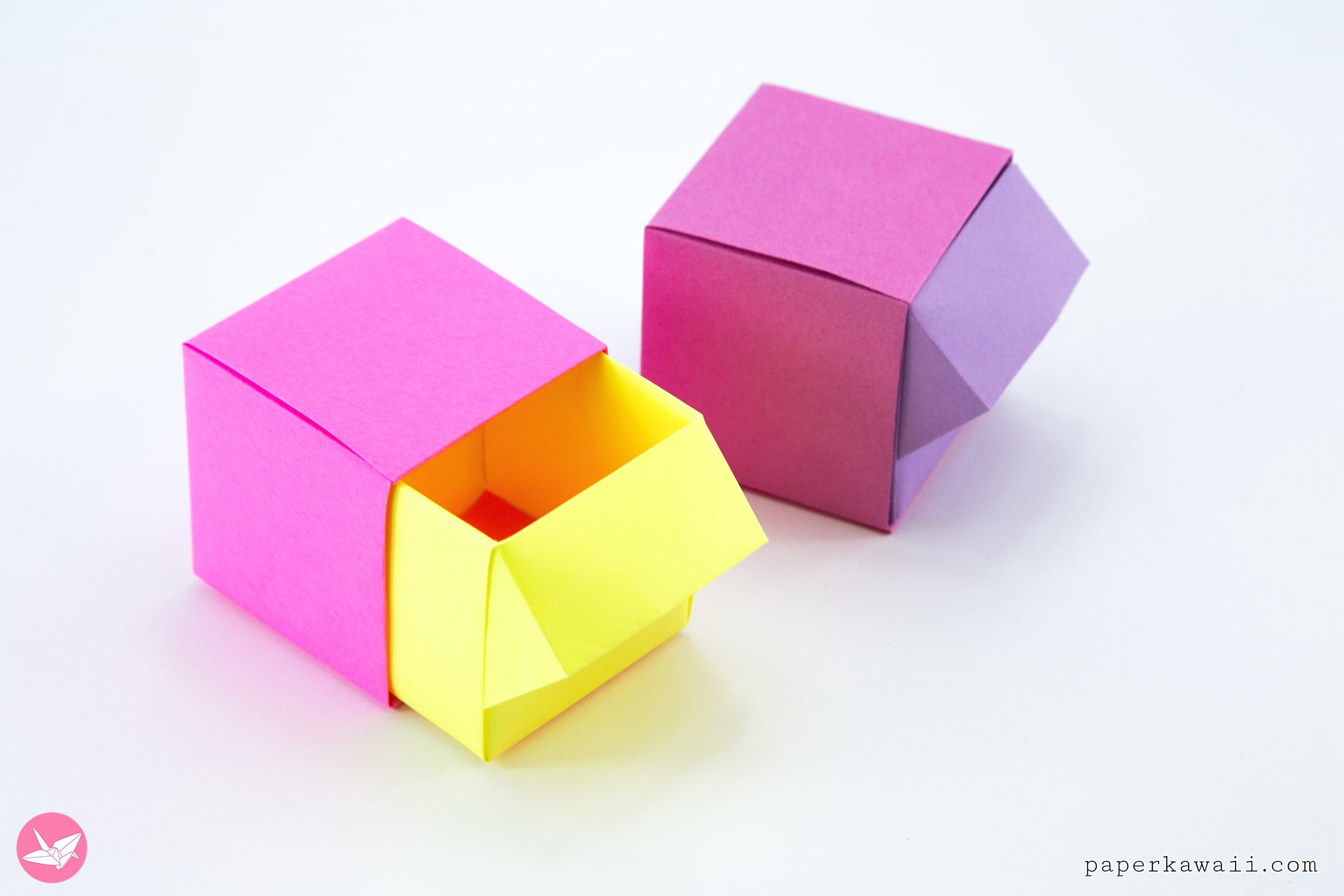 The yellow and pink drawers are made from standard 80gsm printer style paper. The red and purple one is made from thick, metallic paper which is more like thin card.
I have made quite a number of different origami drawers, some of which are below. I also have an origami drawers category here.
Related Boxes: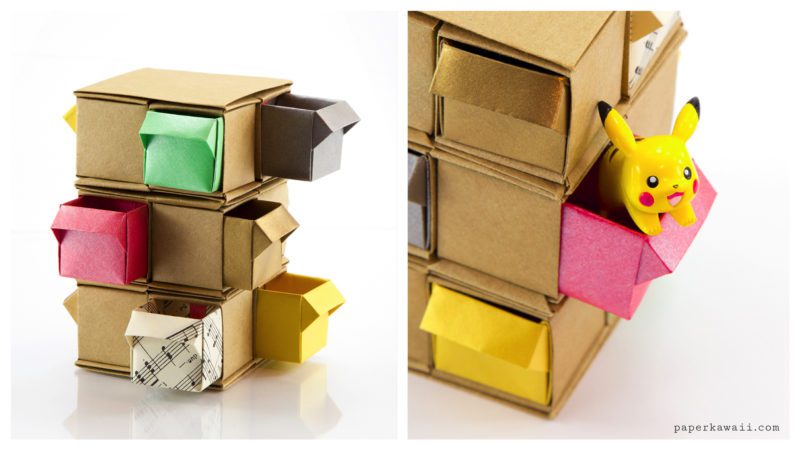 Tower of Drawers
Useful tower of origami drawers! No glue or cuts are required for this origami drawer box that can have as many levels as you like.
Origami Chest of Drawers
Cute & useful origami chest of drawers, you can make as many as you like & they will slot together. These actually make a great gift boxes if you have more than one thing to give!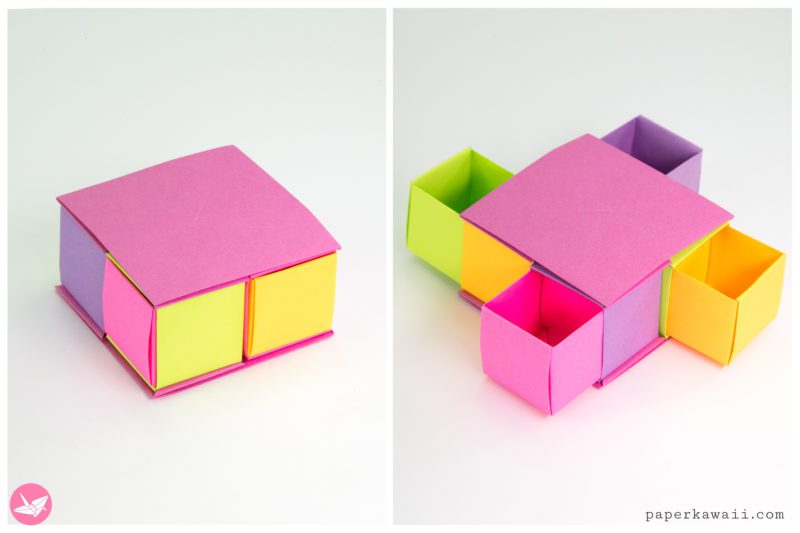 Secret Drawer Box
This origami 'Tetra Box' uses no cutting or glue, just paper. This origami drawer box is easy to make. You can use as a gift box or keep your special items inside.