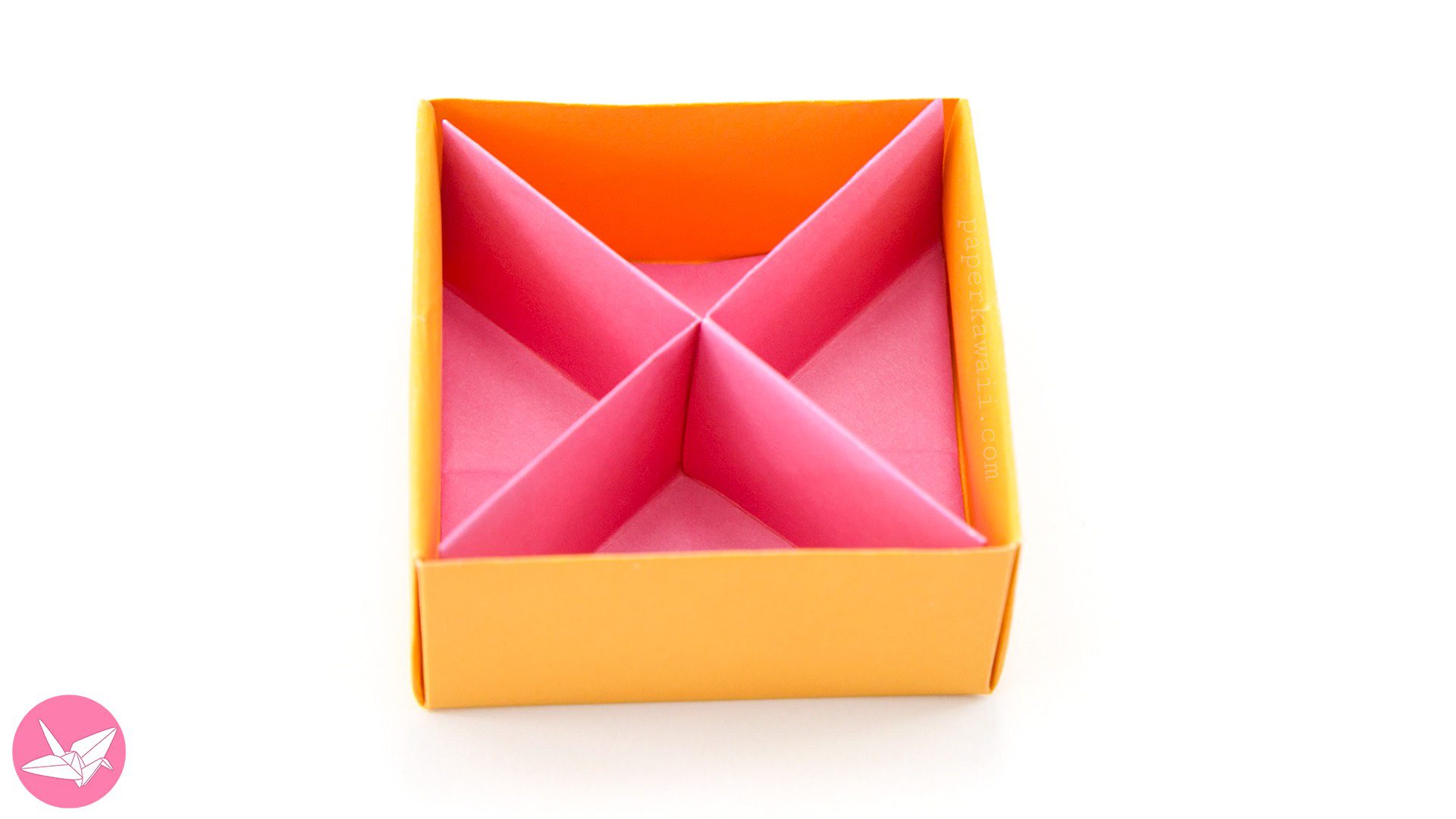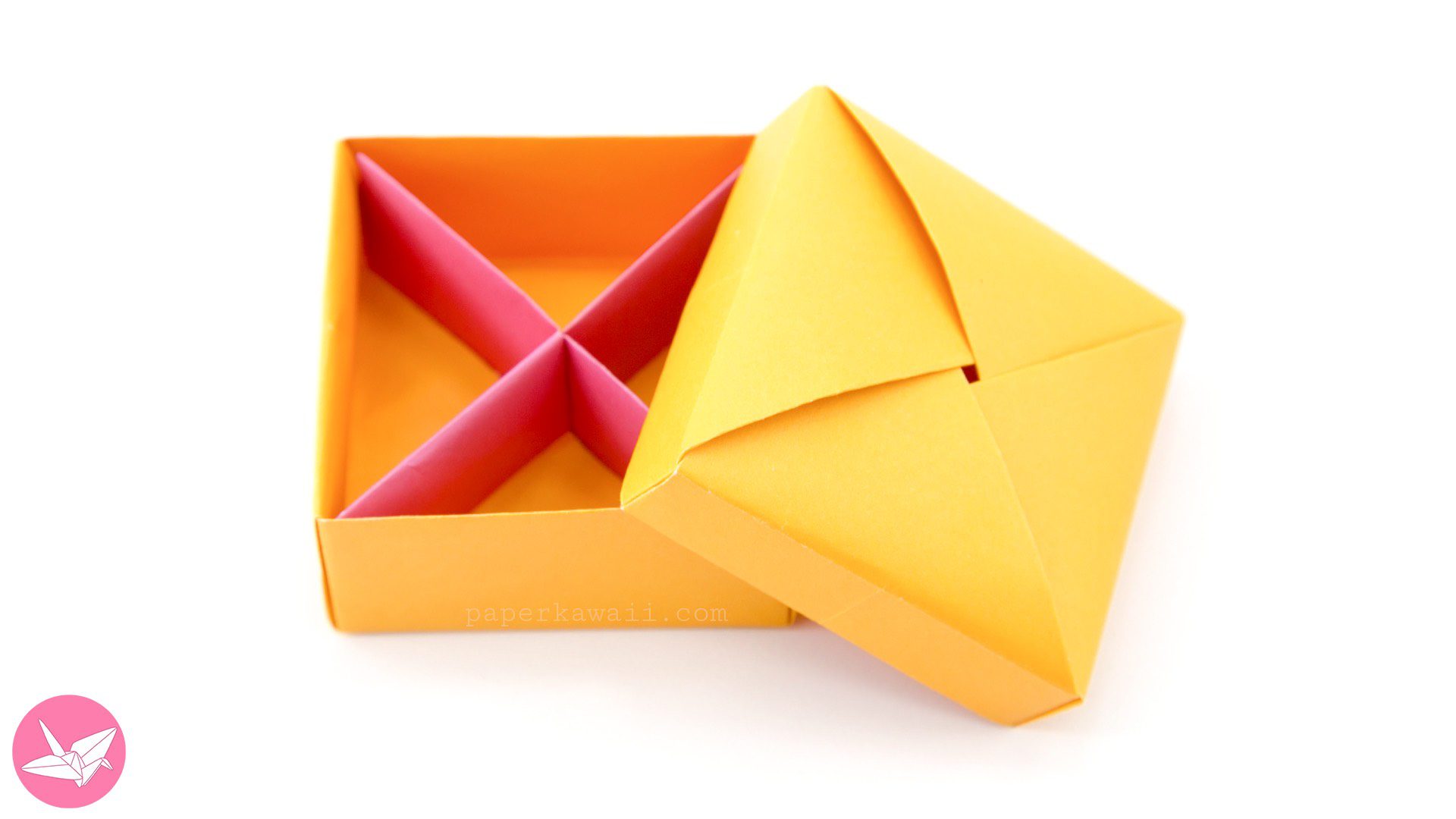 This useful origami diagonal box divider is diagonal like an X, instead of squares you get triangular sections. Great to keep jewellery gifts (& other items) separated. As requested, here is a tutorial for my diagonal origami box divider. It took a while to get this divider working properly.
For this divider, the sections are triangular. The folds for this divider might seem a little strange, that's because I wanted people to be able to start with the same sized paper as the masu box, not some other measurement requiring maths, so with this folding sequence you can start with the same size, just trim 1cm off the size (not perfect I know).
These diagonal divisions might not be as practical as the original square sections divider, they are very appealing in my opinion. Tutorial for the lid pictured above can be found here.
Origami Diagonal Box Divider
Design: © Paper Kawaii Copyright Information
Level: ★★★☆☆
You will need:
▸ 1 sheet of square paper. (I recommend thinner paper)
To fit your masu box (masu box tutorial) start with the same sized paper, but trim about 1cm off the size.
So for example if you used 15 x 15 cm for the masu box, you'd need to use 14 x 14 cm for this divider (you may need to alter this depending on how thick your paper is).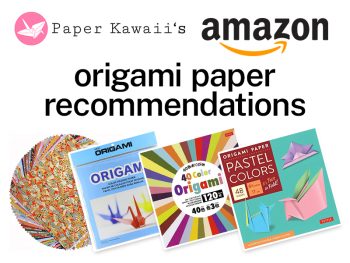 You can check out my personal favourite origami papers, paper craft tools and more on my Amazon.com store.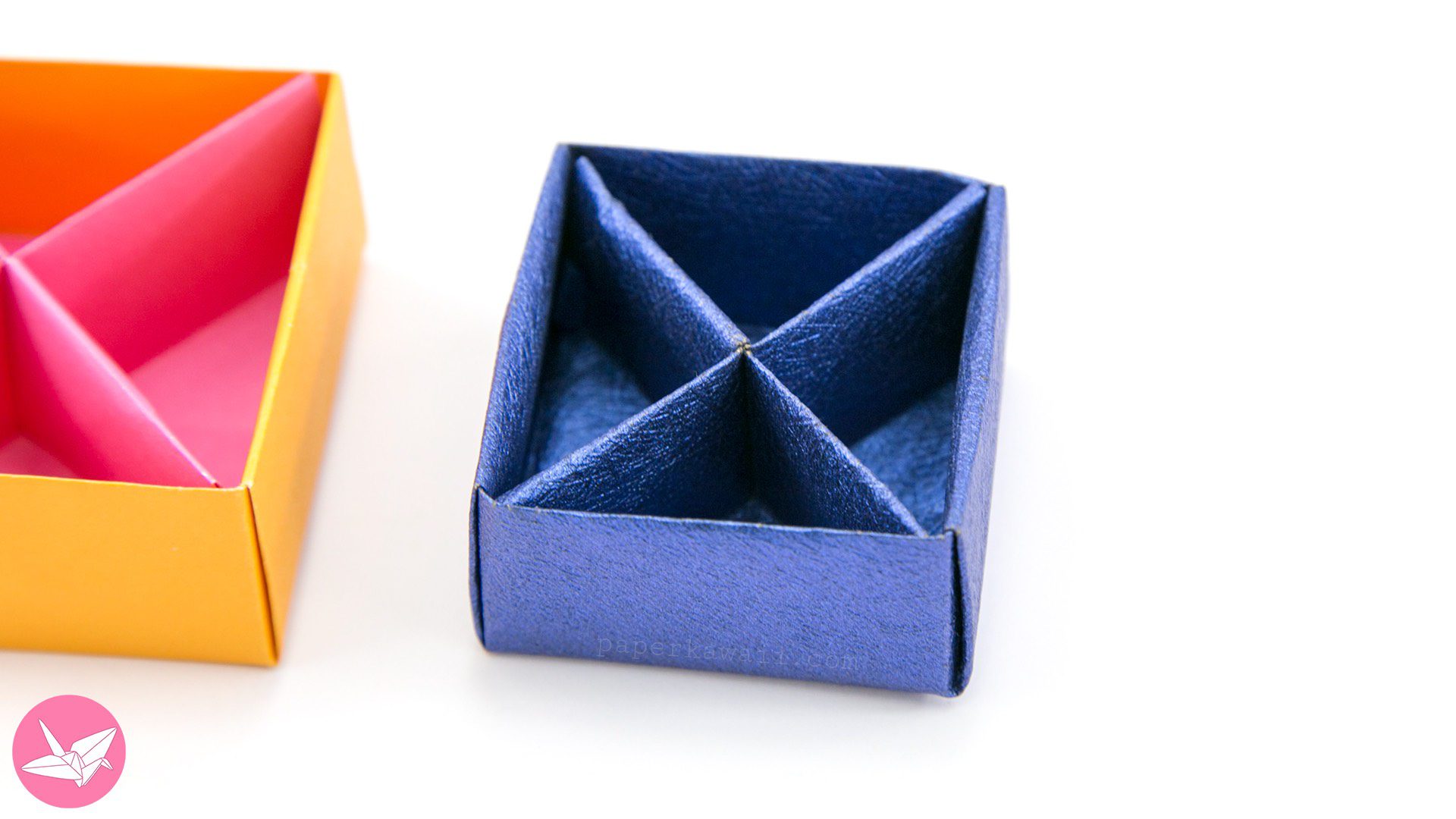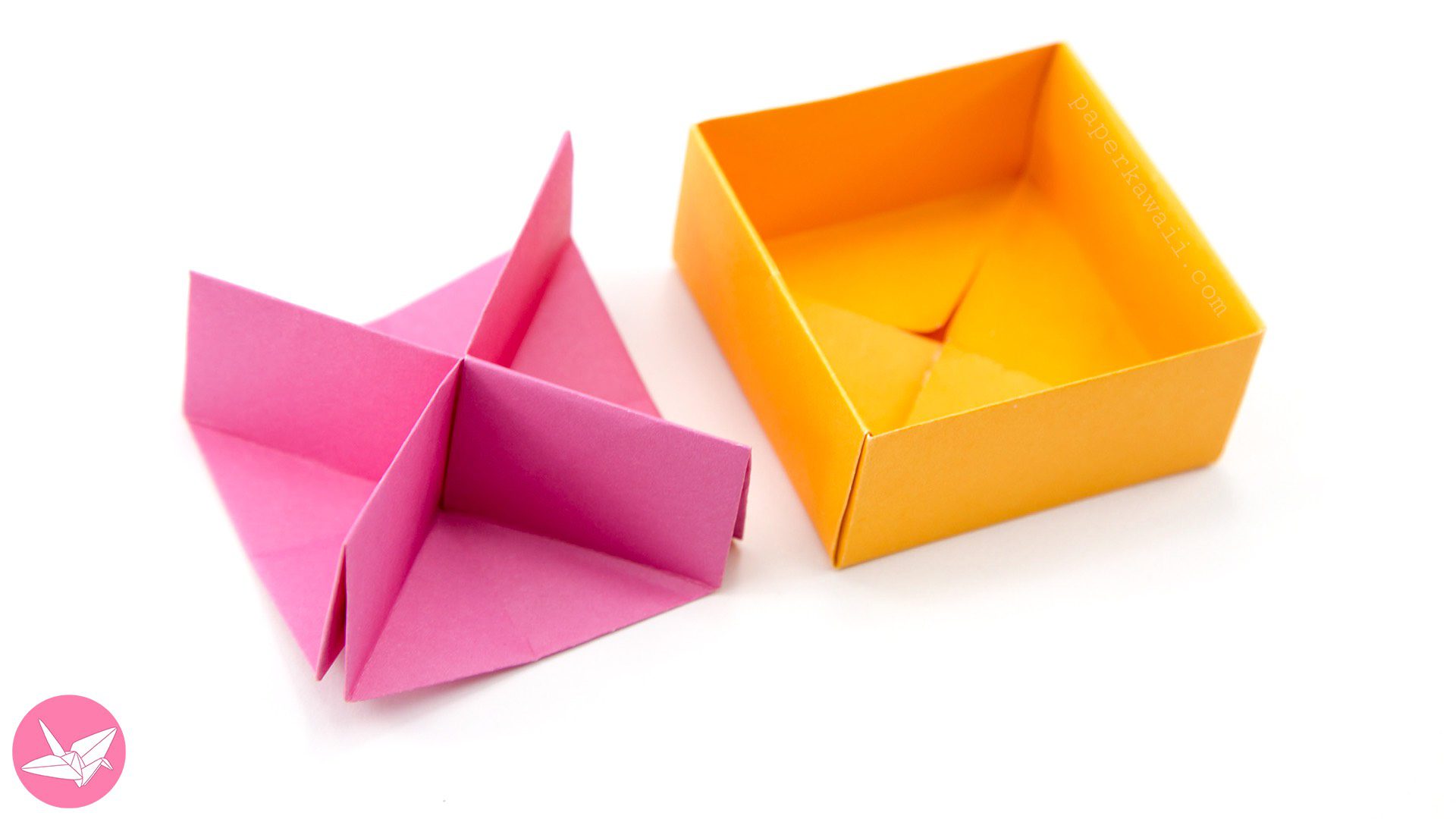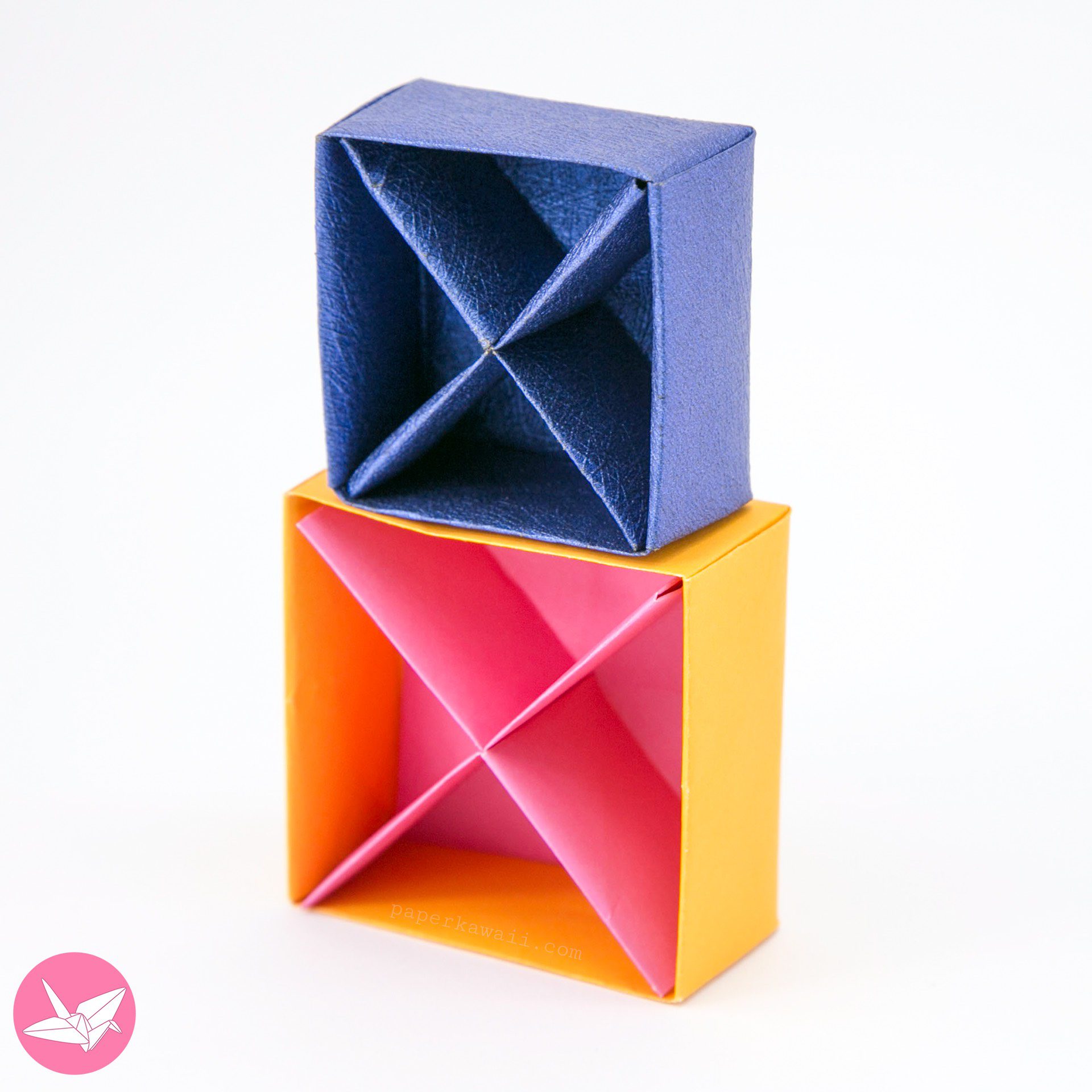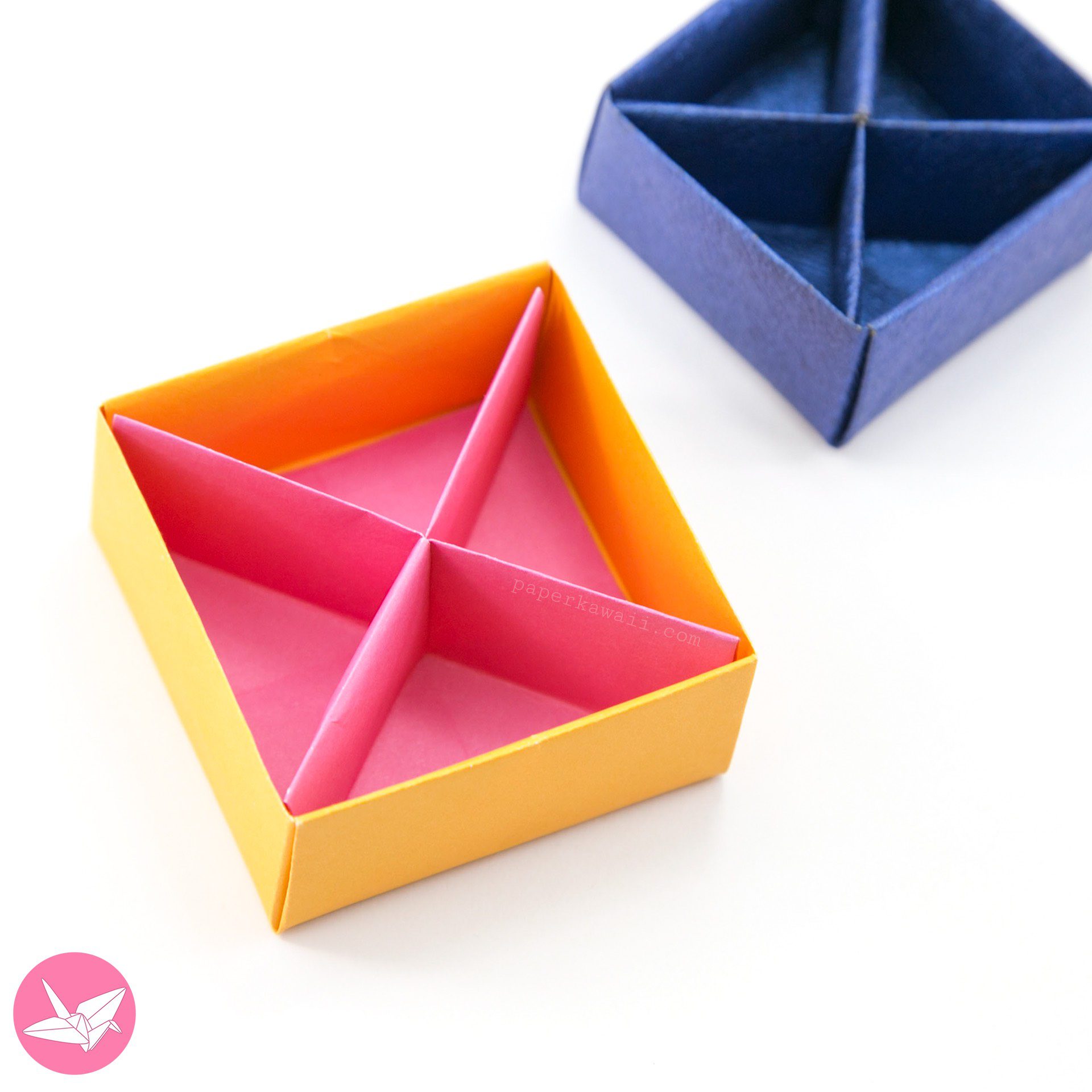 Masu Box Dividers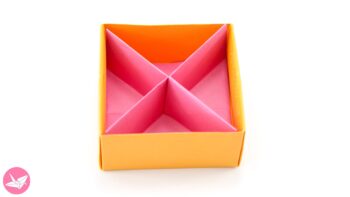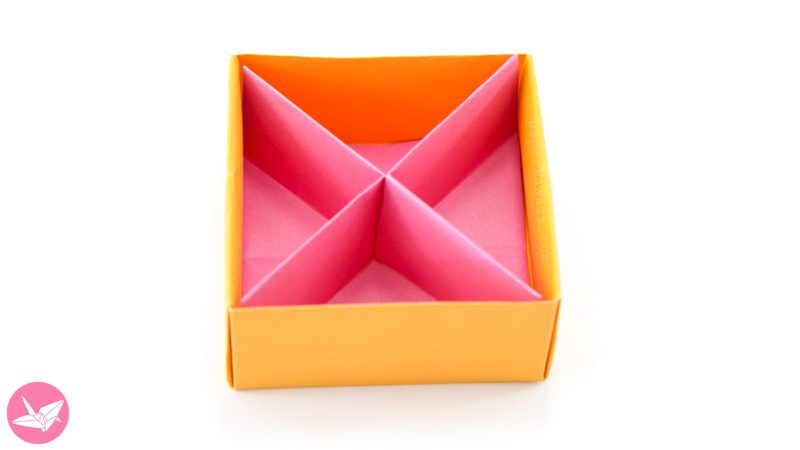 This useful origami box divider is diagonal like an X, instead of squares you get…
Masu Box Variations & Lids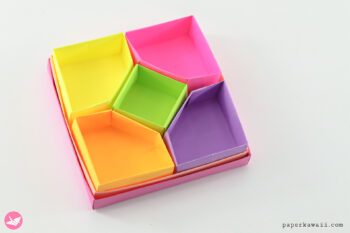 An origami box with 5 sections. The diamond divider box is a box fitted with…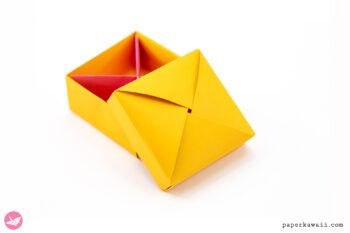 A tutorial for a pretty wrapped or layered style origami lid to fit a masu…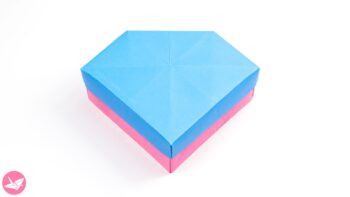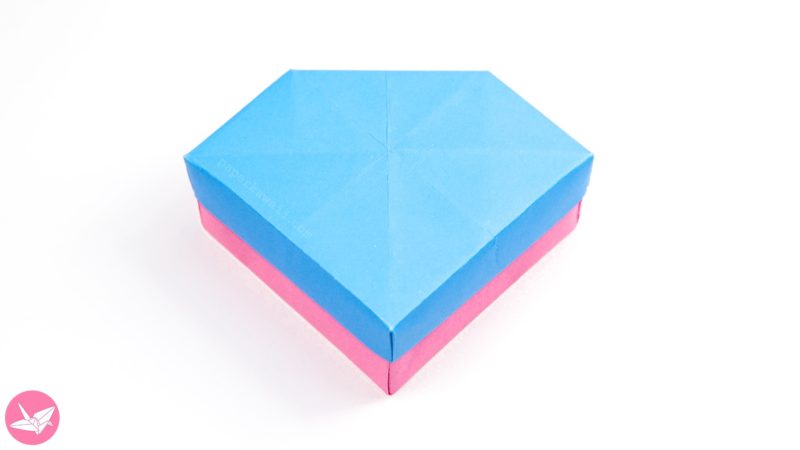 Learn how to make a pretty origami gem box and lid. This intermediate diamond shaped…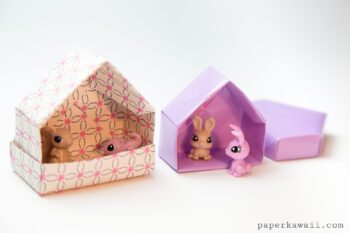 Learn how to make an origami house box. This pretty house shaped box is a…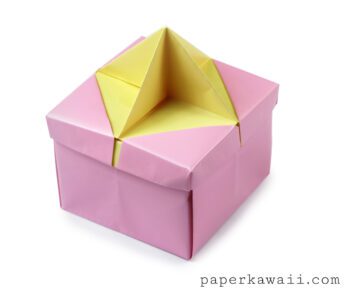 Learn how to make a unique origami star handle that fits into the origami frame…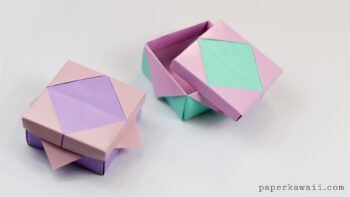 How to make an origami frame lid which looks pretty on its own or can…
Origami Projects Incorporating Masu Boxes