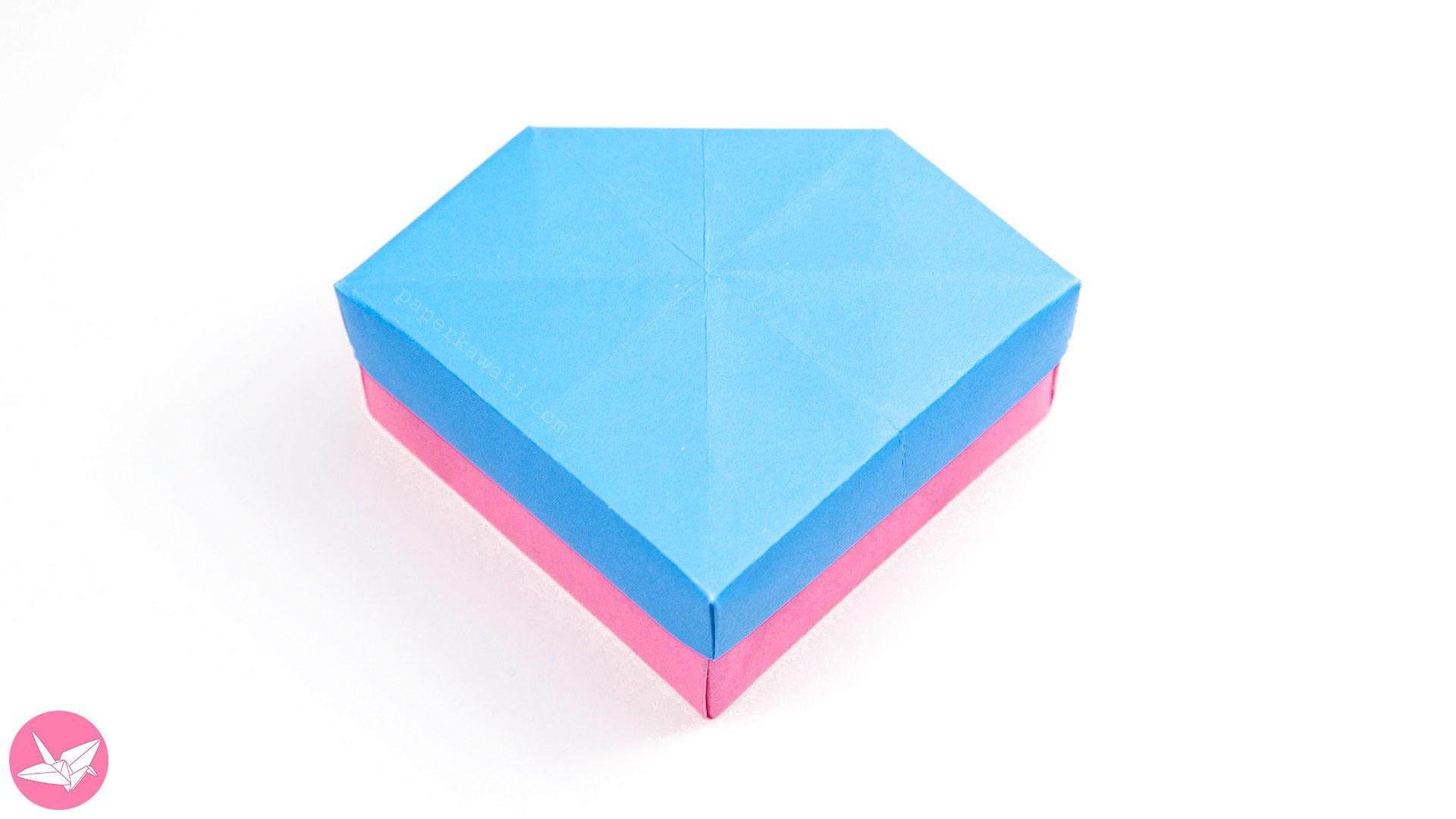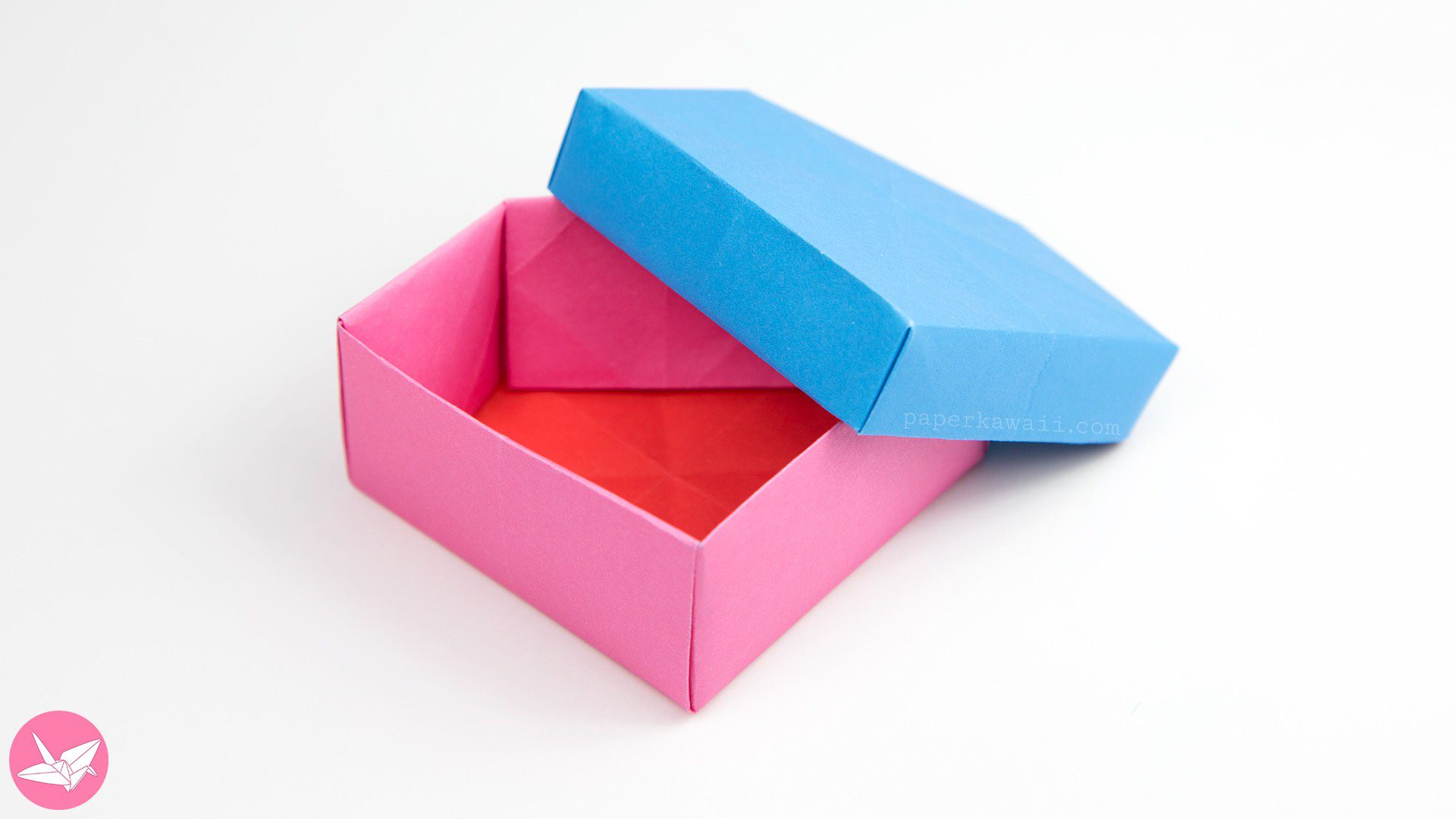 A pretty origami gem box and lid. This intermediate diamond shaped origami box is perfect for giving jewellery gifts. This is a remake of this tutorial (also shows how to attach the lid to the box so that it becomes a hinged box). I felt that this box deserved a re-visit. I wasn't happy with the method I used at one point, only after diagramming this model did I notice a massive flaw in the previous method.
You can get the diagram for this in my shop here. This is another masu box variation. There is something really appealing about this diamond shaped origami box. You can find another two variations of this origami box, below this post.
Update: In 2021 I created a new box using these ones, the Origami Diamond Divider Box.
New Origami Gem Box & Lid
Design: © Paper Kawaii Copyright Information
Level: ★★★☆☆
You will need:
▸ 2 sheets of square paper.
You can start with the same sized paper, I show how to trim the paper for the lid to size at the time. Or you can pre-cut your paper to the right size.
Examples: 20 x 20 cm & 14 x 14 cm | 21 x 21 cm & 15 x 15 cm | 30 x 30 cm & 21 x 21 cm
You can work it out yourself by dividing your larger paper by 1.42 – Or multiply your smaller paper by 1.42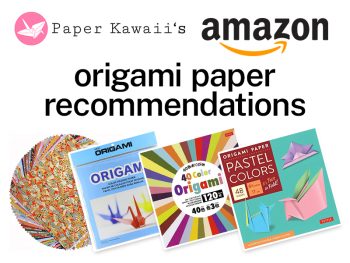 You can check out my personal favourite origami papers, paper craft tools and more on my Amazon.com store.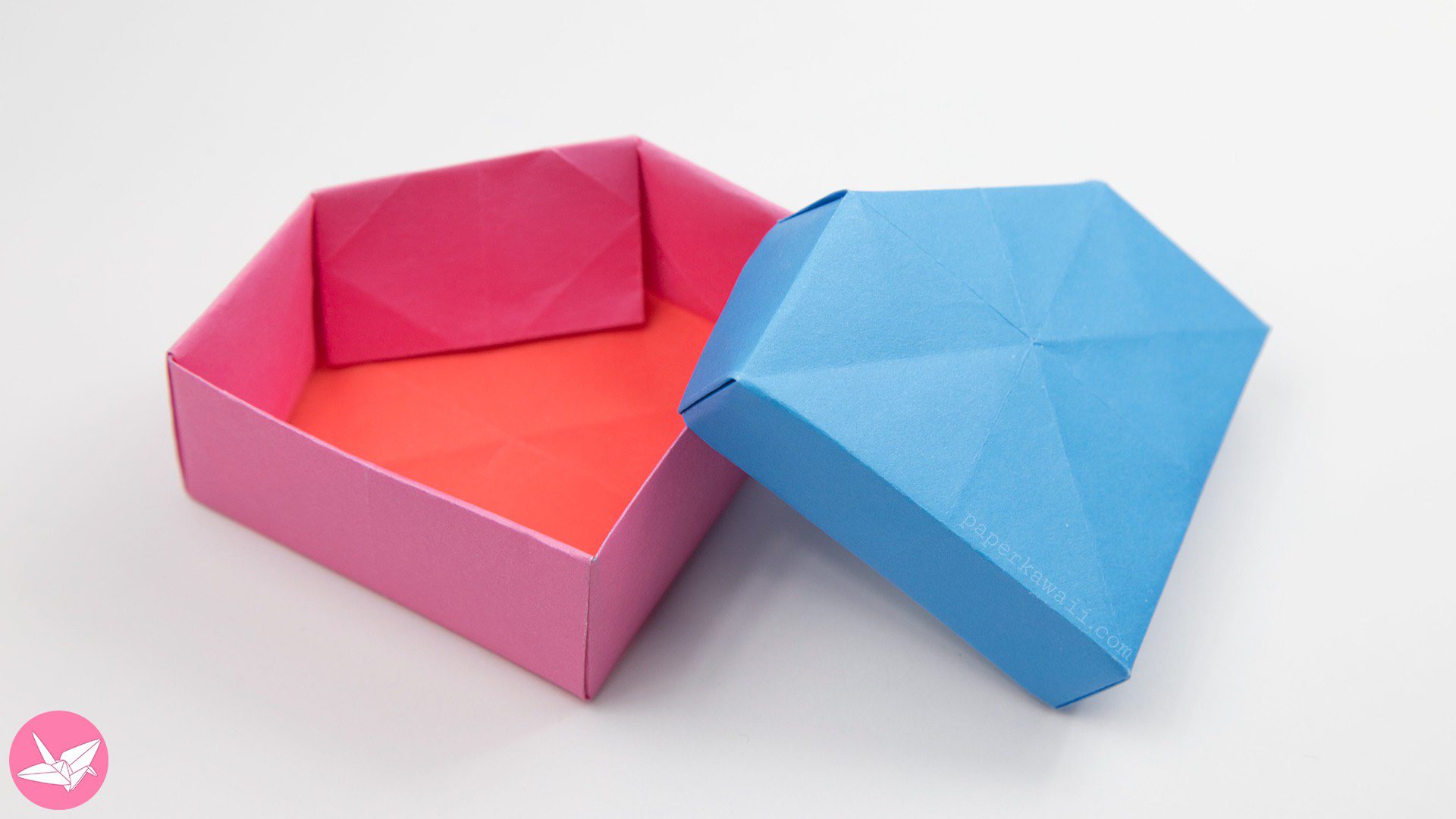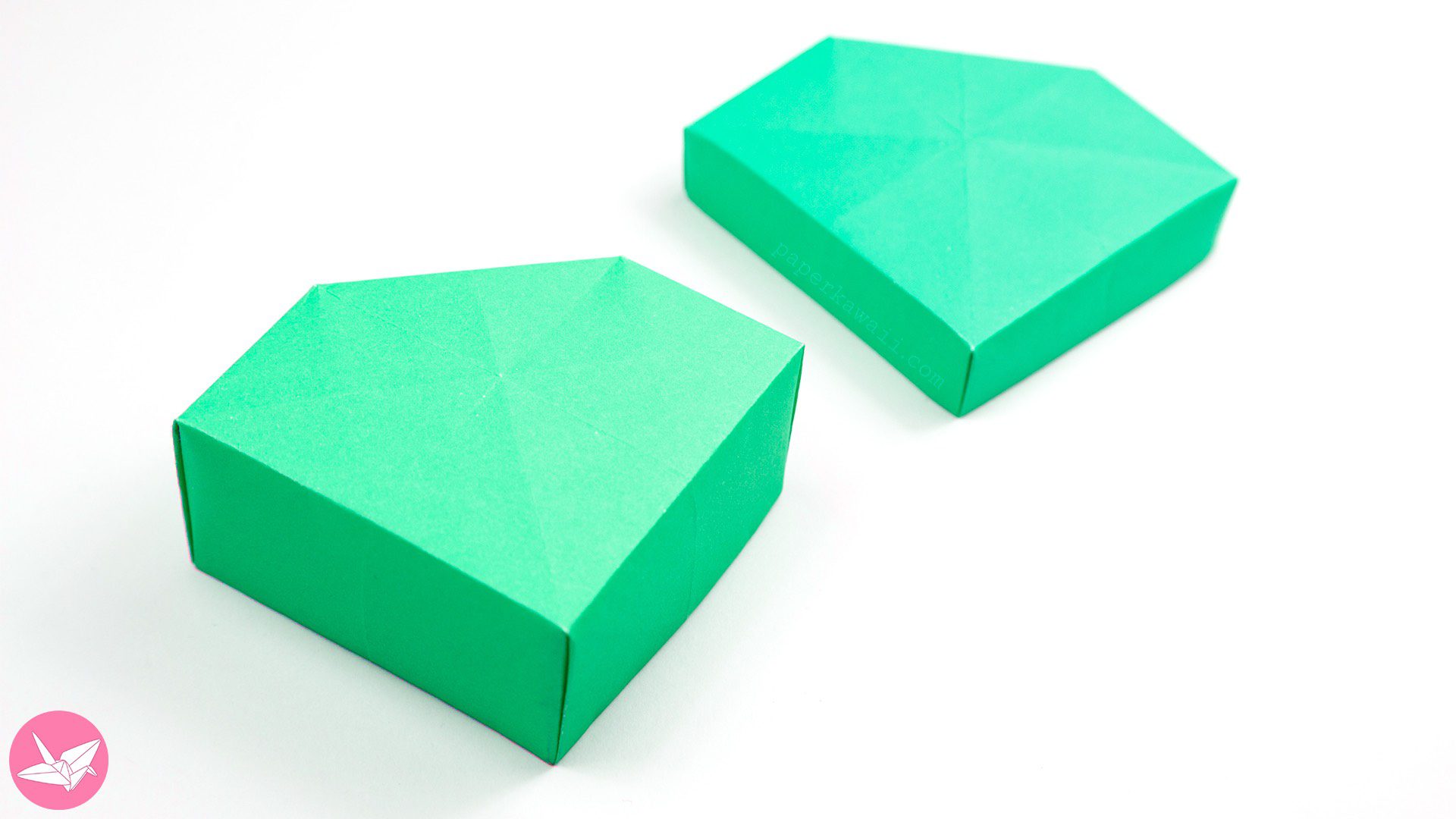 Variations of this origami model: