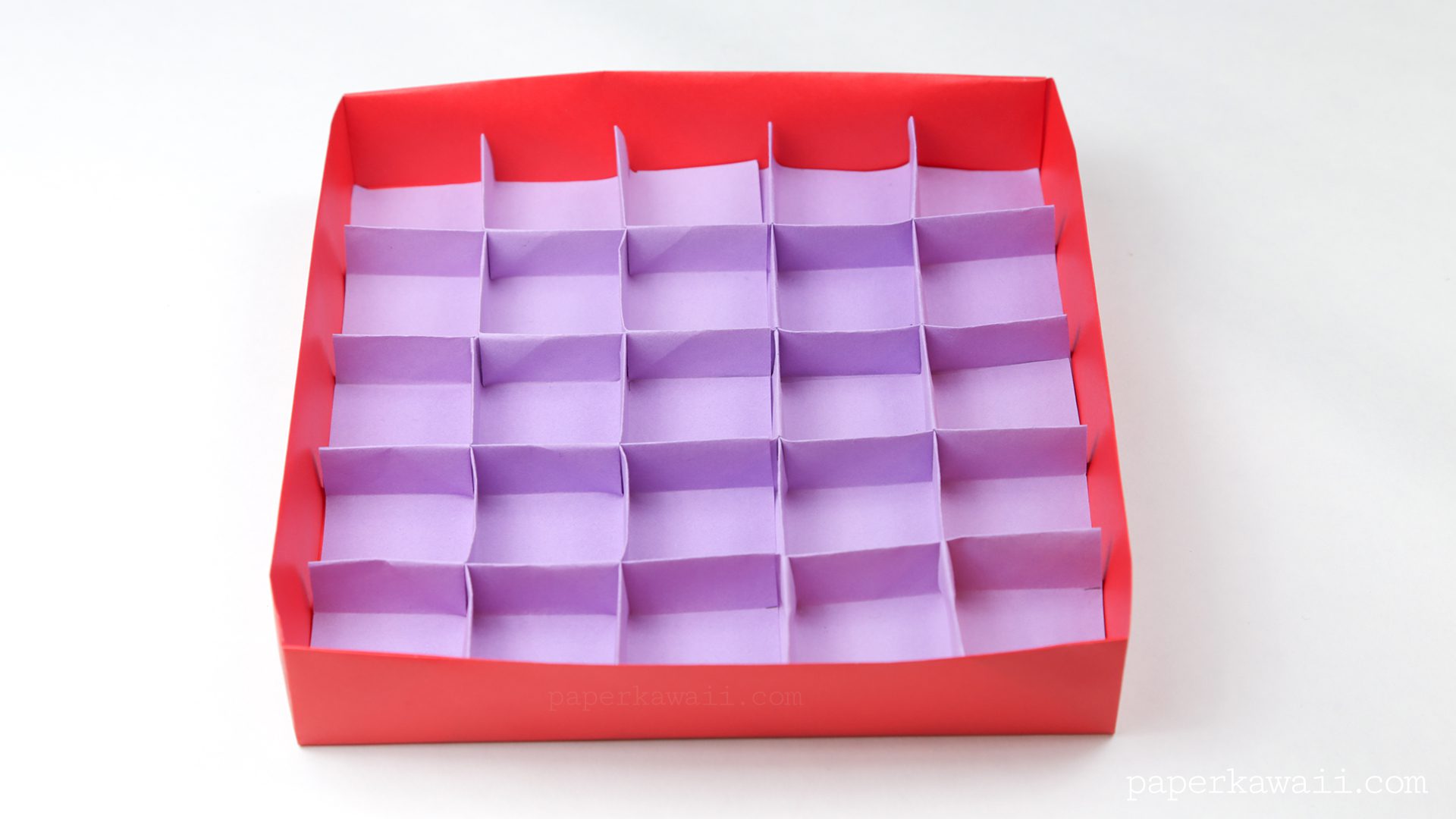 Learn how to make an origami box divider that has 25 sections using 4 sheets of paper – makes a great nail polish storage box.
Also you could make this origami box divider with bigger paper, or using the method which is in the taller version, and use them to organise socks in drawers, art supplies and many other things!
This origami divider uses the same method as the Origami 9 Section Divided Box + Lid, this video shows how to fold that and also assemble them together as well as a good technique of folding a box to fit (at about 8:09).
This divider is simpler than it looks, you pre-crease it and then it isn't too tricky to complete.
Design: Toshikazu Kawasaki Copyright Information
Level: ★★★★☆
You will need:
– 4 sheets of square paper – I used 18 x 18 cm (nail polish one: 15 cm)
– Ruler + Pencil + Calculator
– Optional Glue
Final Size: 18 x 18 cm – So… same as the paper you start with.