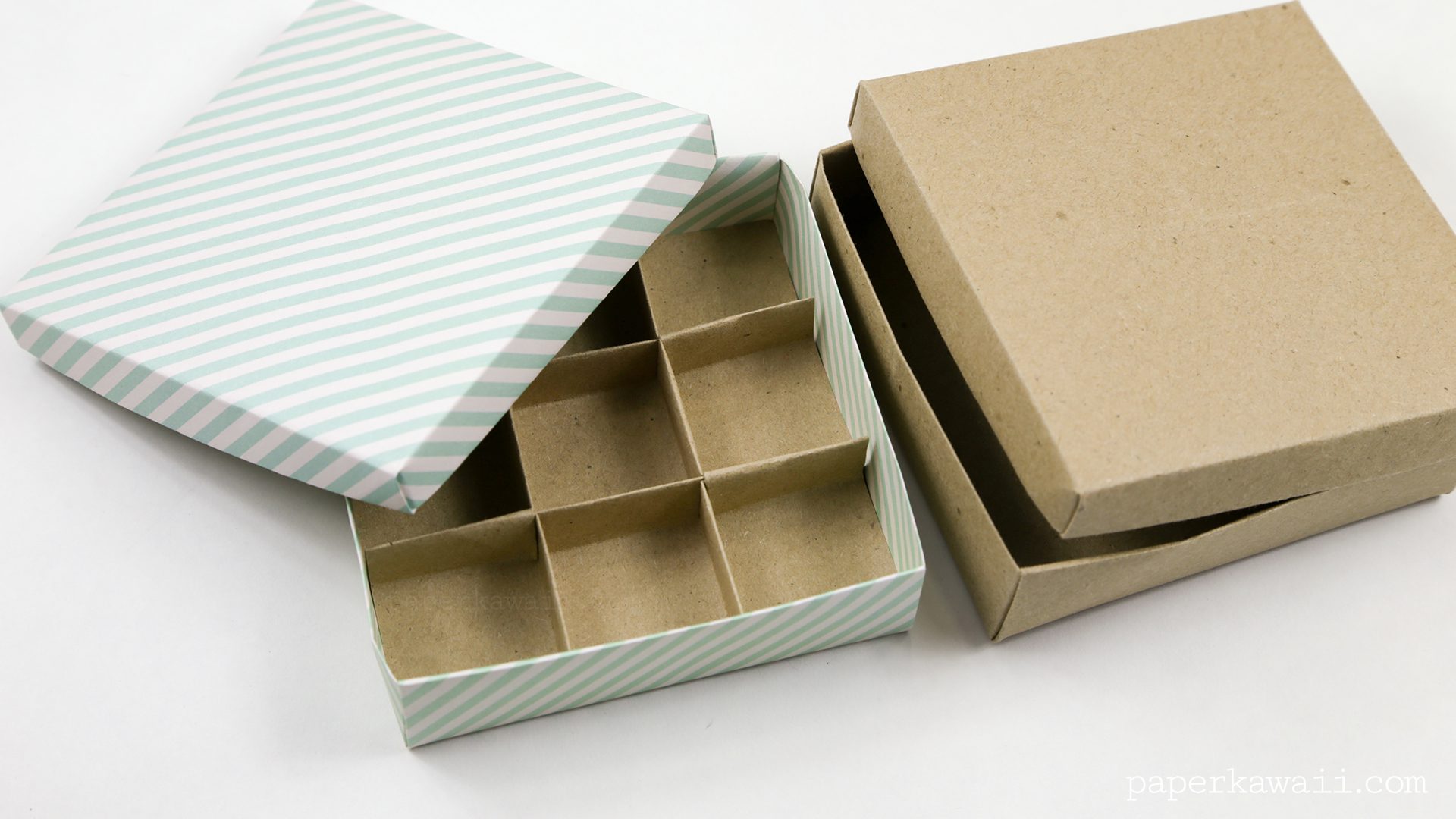 Learn how to make an origami box divider that has 9 sections from one sheet of paper. Includes the box and lid too.
This box makes a great gift box, storage box, jewellery display etc, organise beads, stationary and other small items.
This divider is simpler than it looks, you pre crease it and then it isn't too tricky to create. Using this method, you could go crazy and make origami box dividers with many sections.
Make 4 of these and attach them – Origami 25 Section Divider Instructions (Modular)
Design: Toshikazu Kawasaki Copyright Information
Level: ★★★★☆
You will need:
Divider: 1 sheet of square paper – Use: 15 x 15 cm (I used 18 x 18 cm)
Box & Lid: 2 sheets of square paper – Use: 20 x 20 cm
Ruler + Pencil + Calculator
Optional Glue
I would suggest using paper that isn't too thin, if you use basic kami paper, it will be fine, but for it to look good, a bit of glue would probably be needed on the underside.
If you are making the whole tic-tac-toe game
Final Box Size: 9.5 x 9.5 cm
divider: 15 x 15. Final size = 9 x 9 cm (÷/x 1.66)
box + lid: 20 x 20. Final size = 9.5 x 9.5 cm (÷/x 2.1)
cube: 12 x 12. Final size = 3 x 3 cm (÷/x 4)
tile: 7.6 x 7.6. Final size = 2.8 x 2.8 (÷/x 2.71)
(the text in orange is to help if you want to change the dimensions, needs tiny bit of maths)
Final Box Size: 11.7 x 11.7 cm
divider: 18.8 x 18.8. Final size = 11.3 x 11.3 cm
box + lid: 24.6 x 24.6. Final size = 11.7 x 11.7 cm
cube: 15 x 15. Final size = 3.75 x 3.75 cm
tile: 9.5 x 9.5. Final size = 3.5 x 3.5 cm