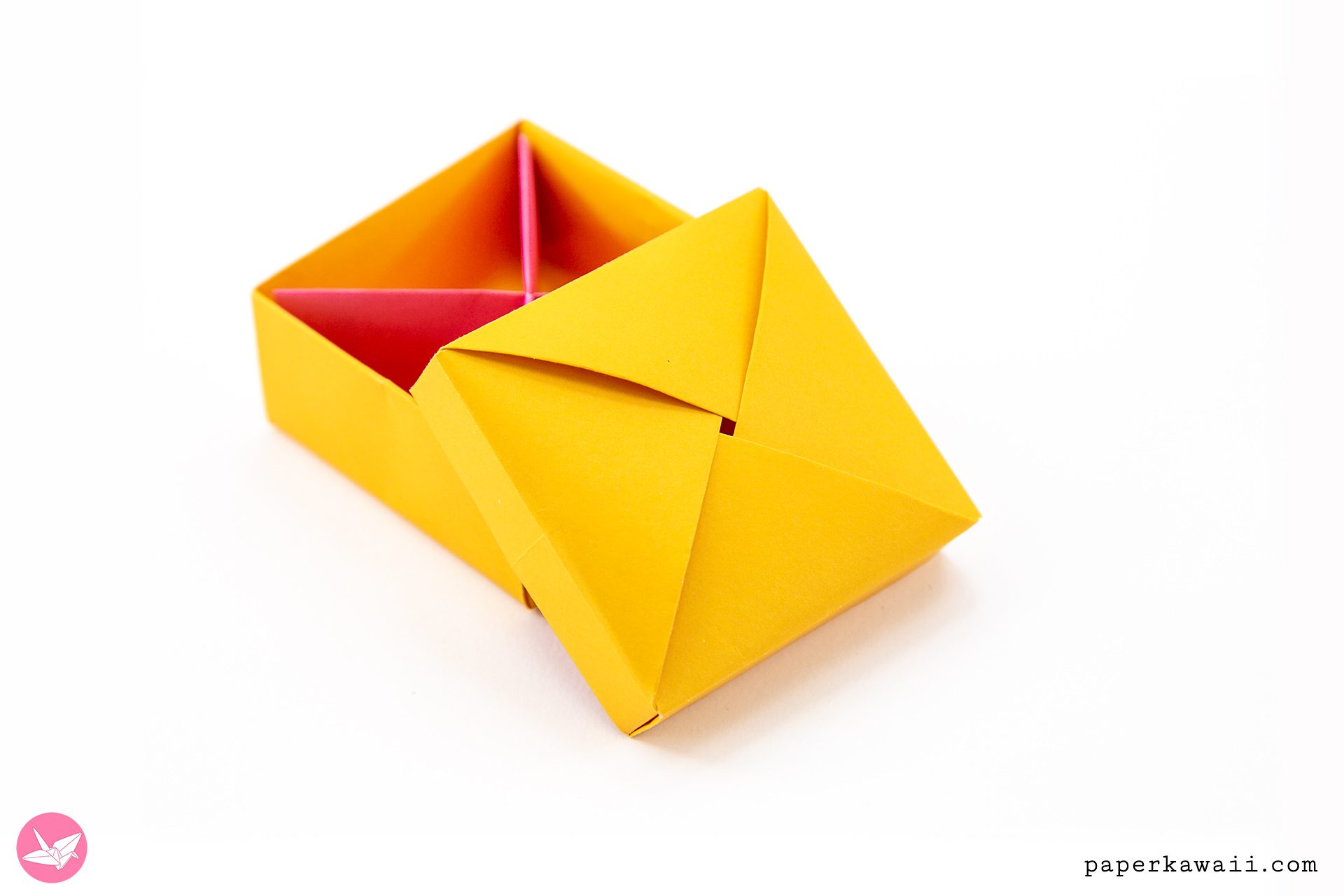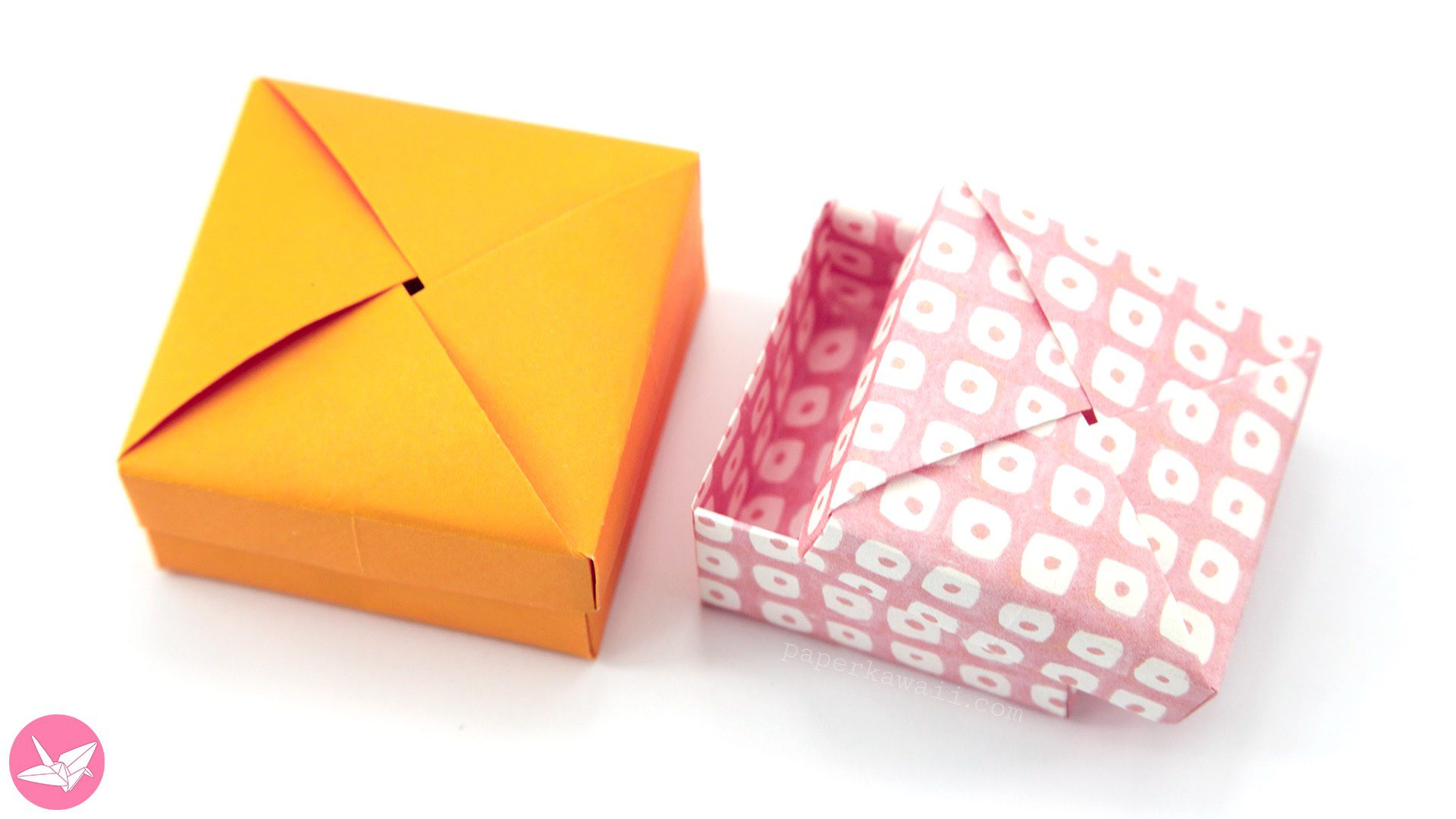 A tutorial for a pretty wrapped lid/layered style origami lid to fit a Masu box. The lid is non-modular, made from 1 sheet of square paper. Great as a gift box. This lid looks like some of the modular origami lids, however it's just one sheet. It looks like it's a little dome shaped, so would look wonderful made with satin or textured paper.
The folding of the lid, might seem tricky at first. It was hard to show the process, when you are actually folding it, it's not that hard. I think it's an interesting design, it's basically a Masu box folded back on itself. As pointed out by a commenter on youtube, you could hide a folded sheet of paper, a note inside the lid itself.
Origami Wrapped Lid & Box
Design: © Paper Kawaii Copyright Information
Level: ★★★☆☆
You will need:
Lid: 1 sheet of square paper. Paper size example: 15 x 15 cm
Box: 1 sheet of square paper (sheet of box needs to be 1 – 2 cm smaller depending on paper weight).
Paper size example: 14 x 14 cm
Final model size: 5.5 x 5.5 cm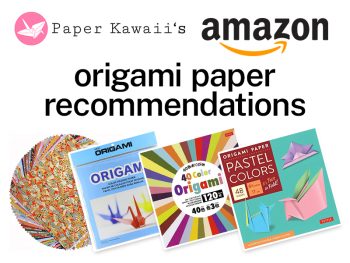 You can check out my personal favourite origami papers, paper craft tools and more on my Amazon.com store.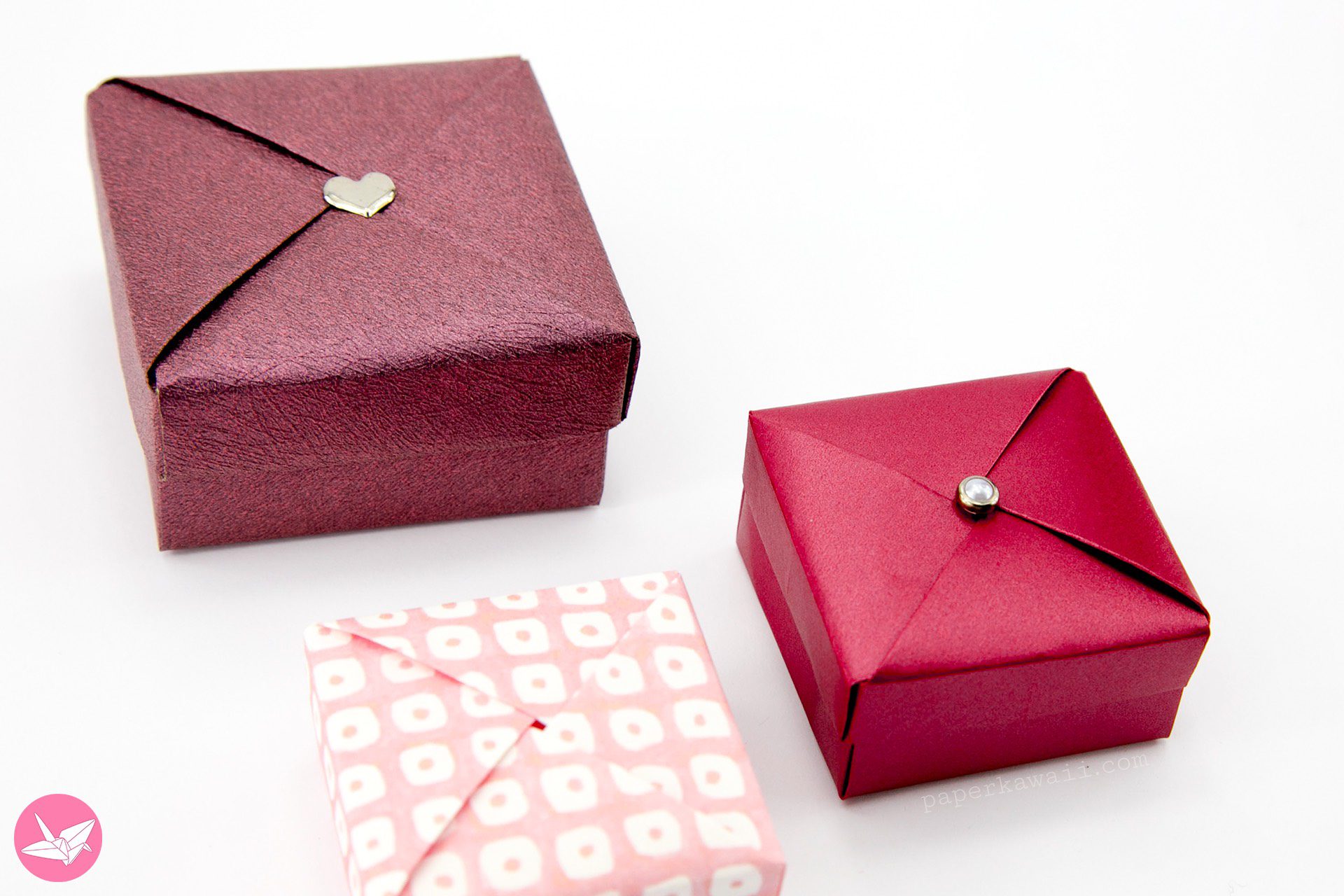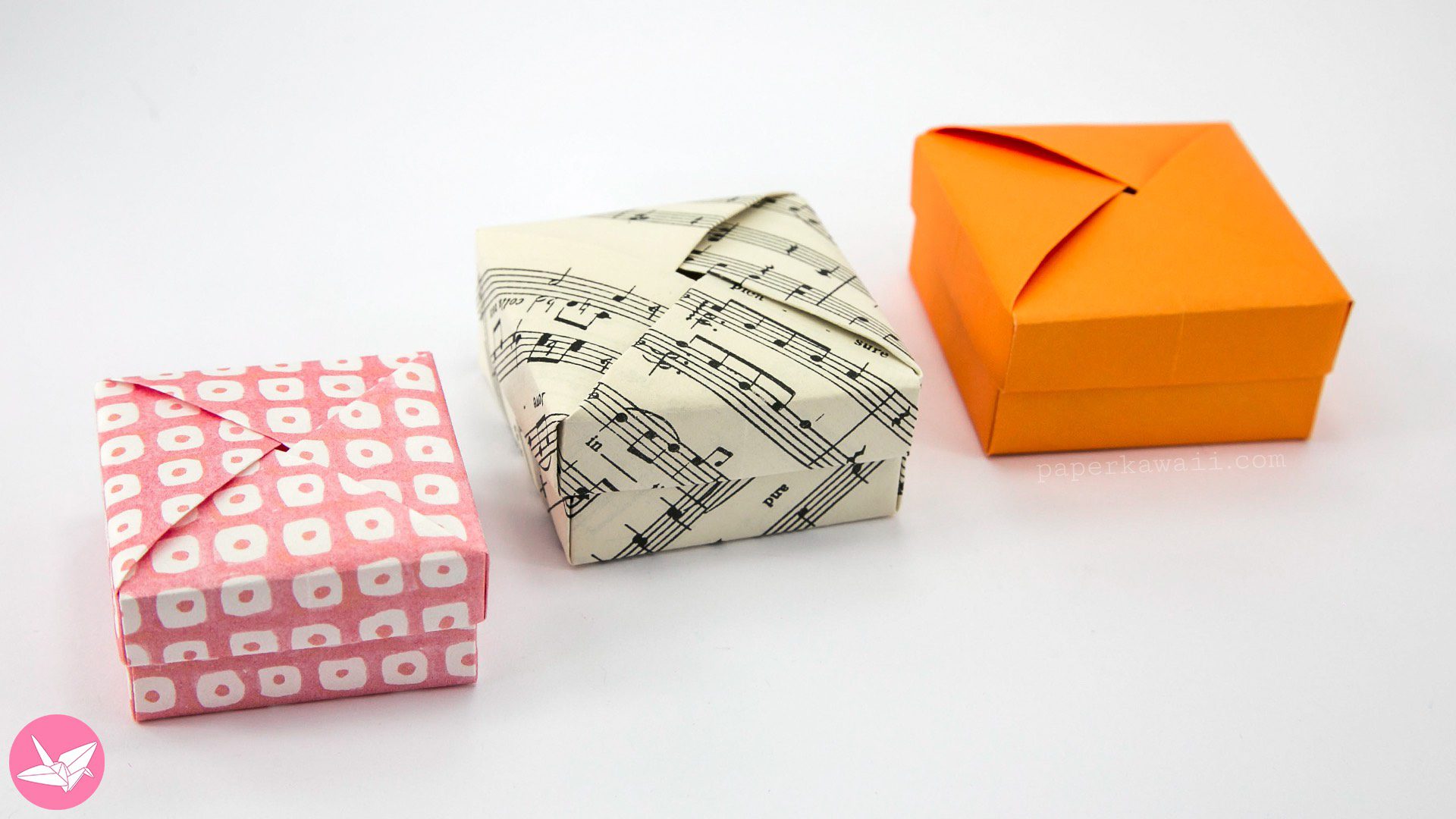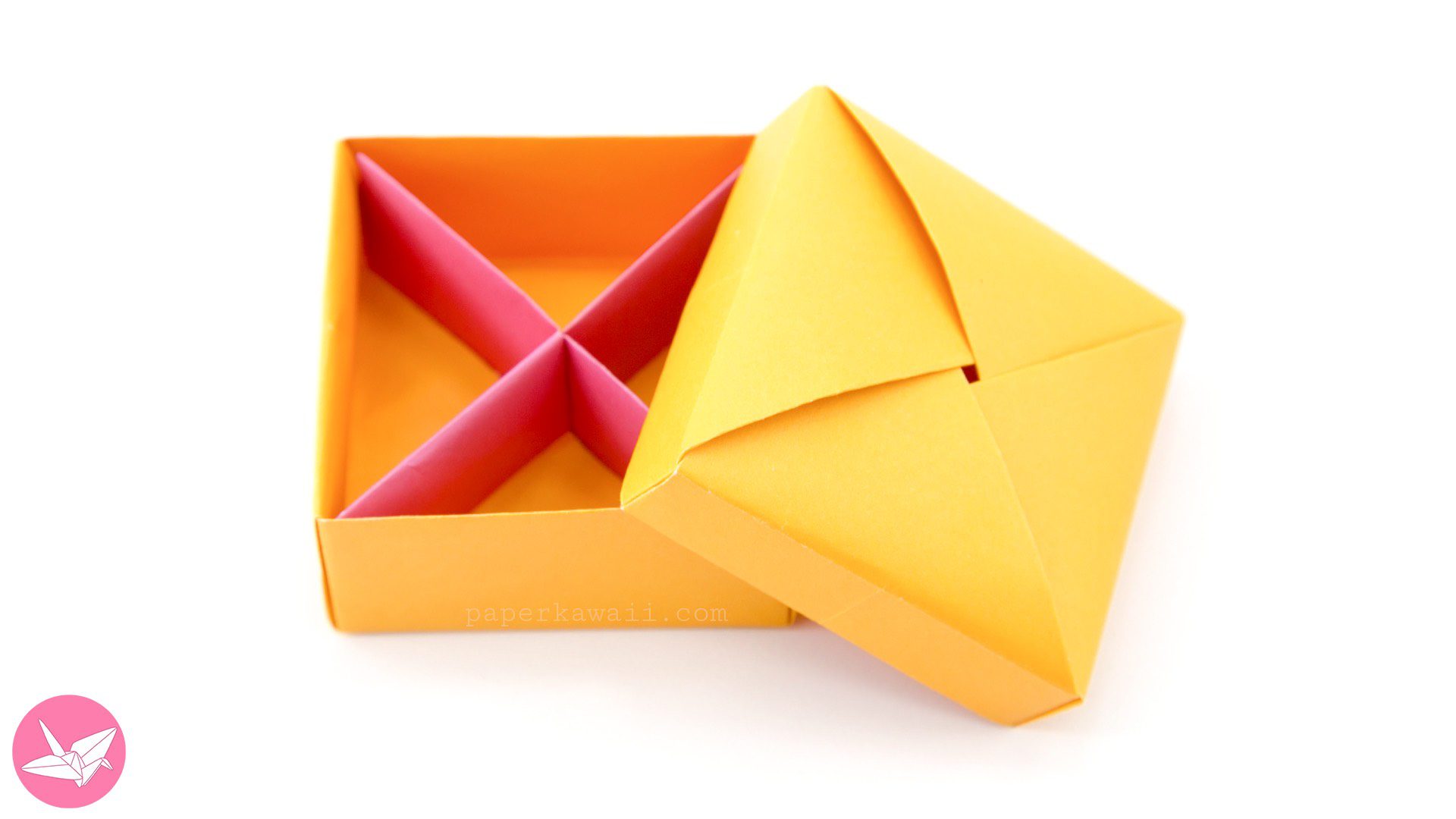 The tutorial for this cool diagonal divider can be found here.