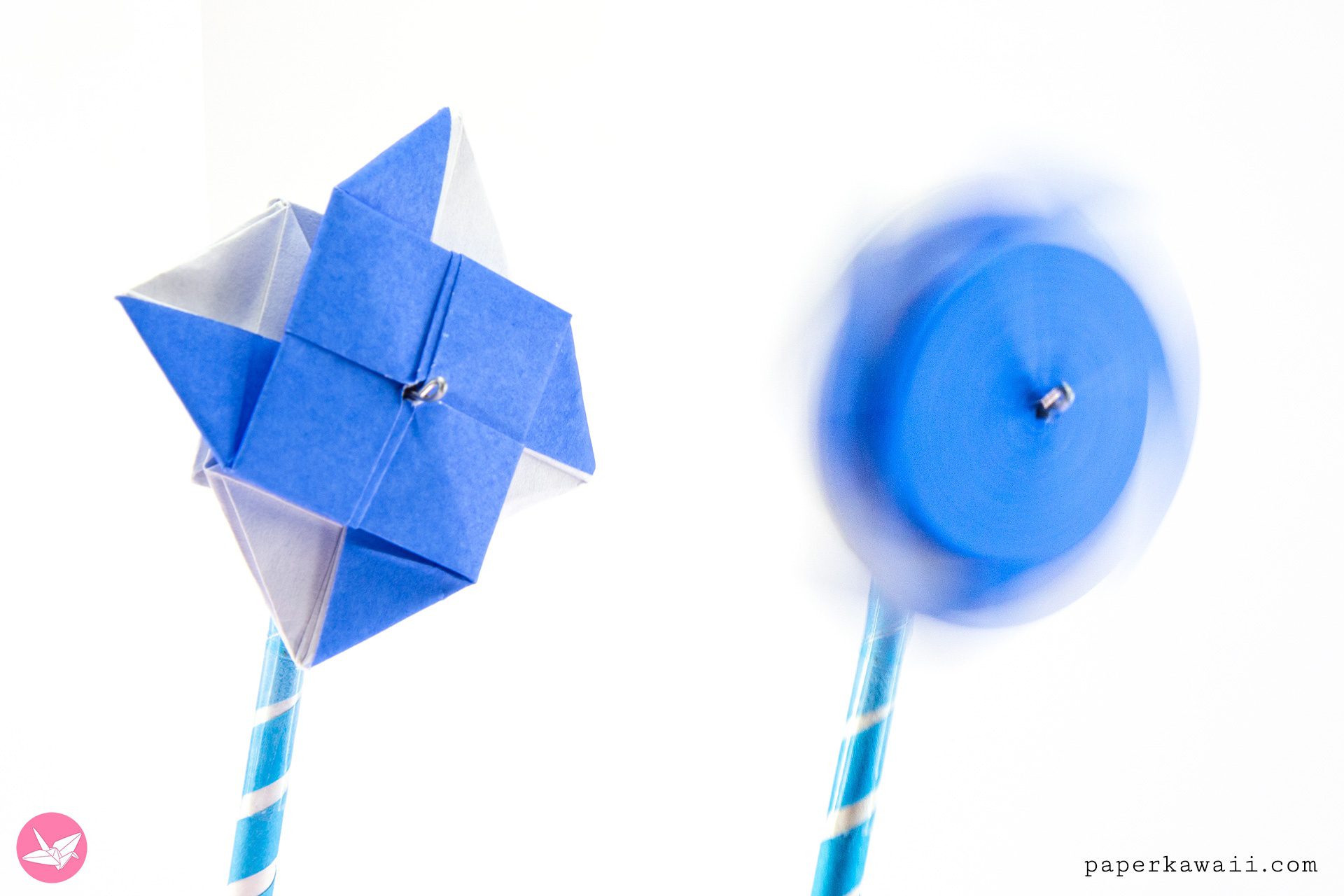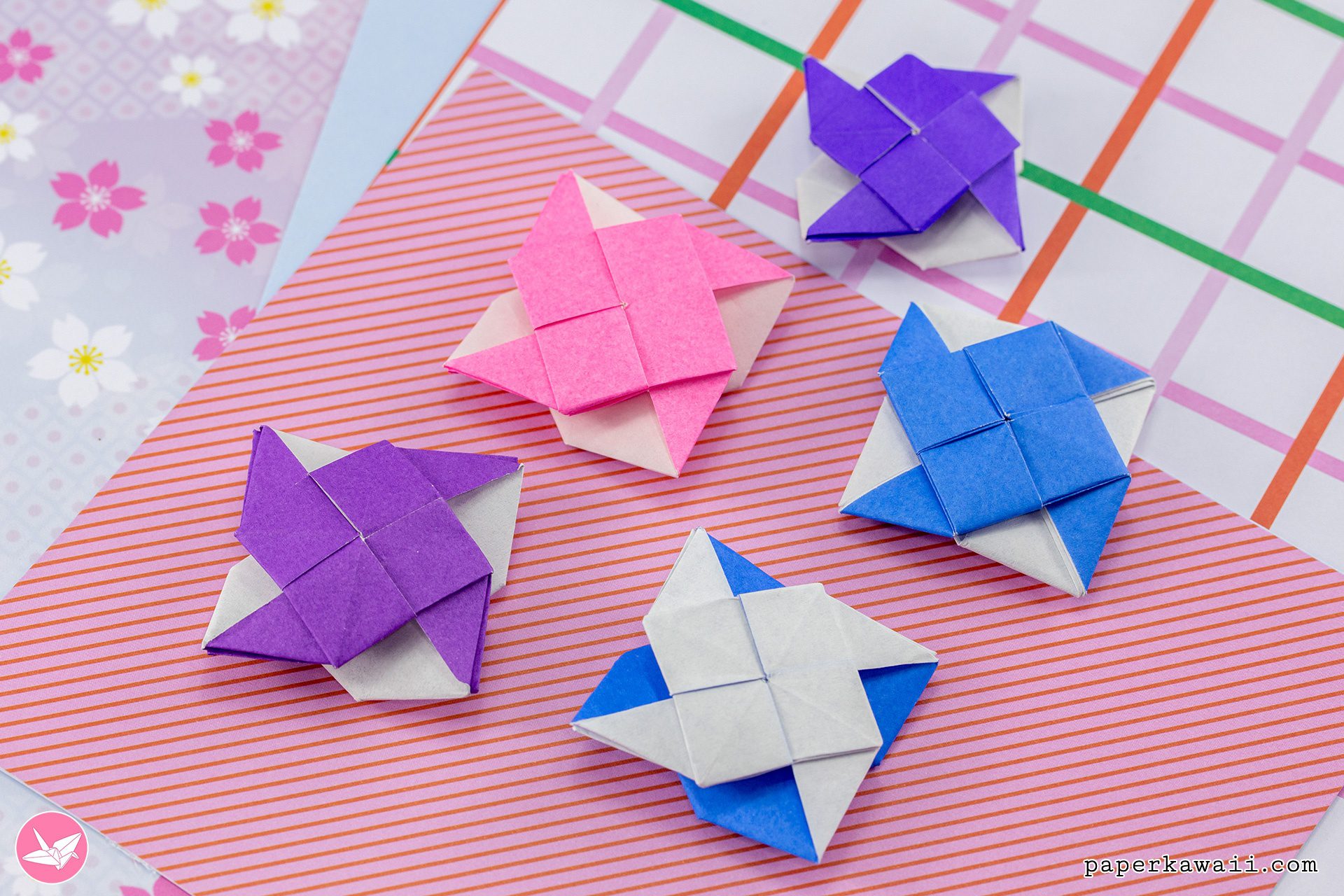 Learn how to make a special origami pinwheel with a pinwheel on both sides. It will spin in both directions! Made from 1 sheet of square paper, no glue or cutting required.
They make really nice hanging decorations & even earrings. The pinwheel on the back is the inverse colour of the one on the other side.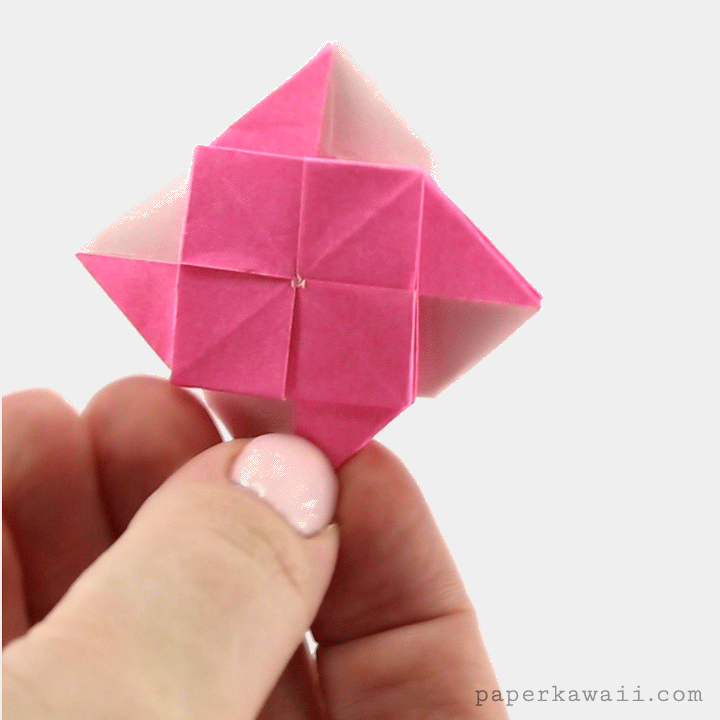 I designed this model some time last year, it has been sitting amongst other experiments, as it was pretty tricky to fold it again and work out the best method. Hopefully other people find it appealing too. I just like it for a decoration.
I can imagine making some earrings of these, or a paper garland, Christmas tree decorations etc. They spin around really well too, in both directions seeing as there are two pinwheels there.
If you are wondering about the music or lack of music, you can listen to the music I would have included here if you like.
Design: © Paper Kawaii Copyright Information
Level: ★★★☆☆
Origami Pinwheel – 2 Sided
You will need:
1 sheet of square paper, use thin paper.
Paper used: 25 x 25 cm.
Final model size: 6 x 6 cm
I prefer using 15x15cm or 17×17 cm, I just used larger paper so that you can see the tutorial more clearly.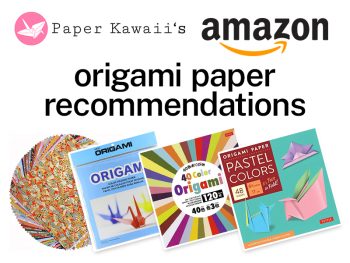 You can check out my personal favourite origami papers, paper craft tools and more on my Amazon.com store.