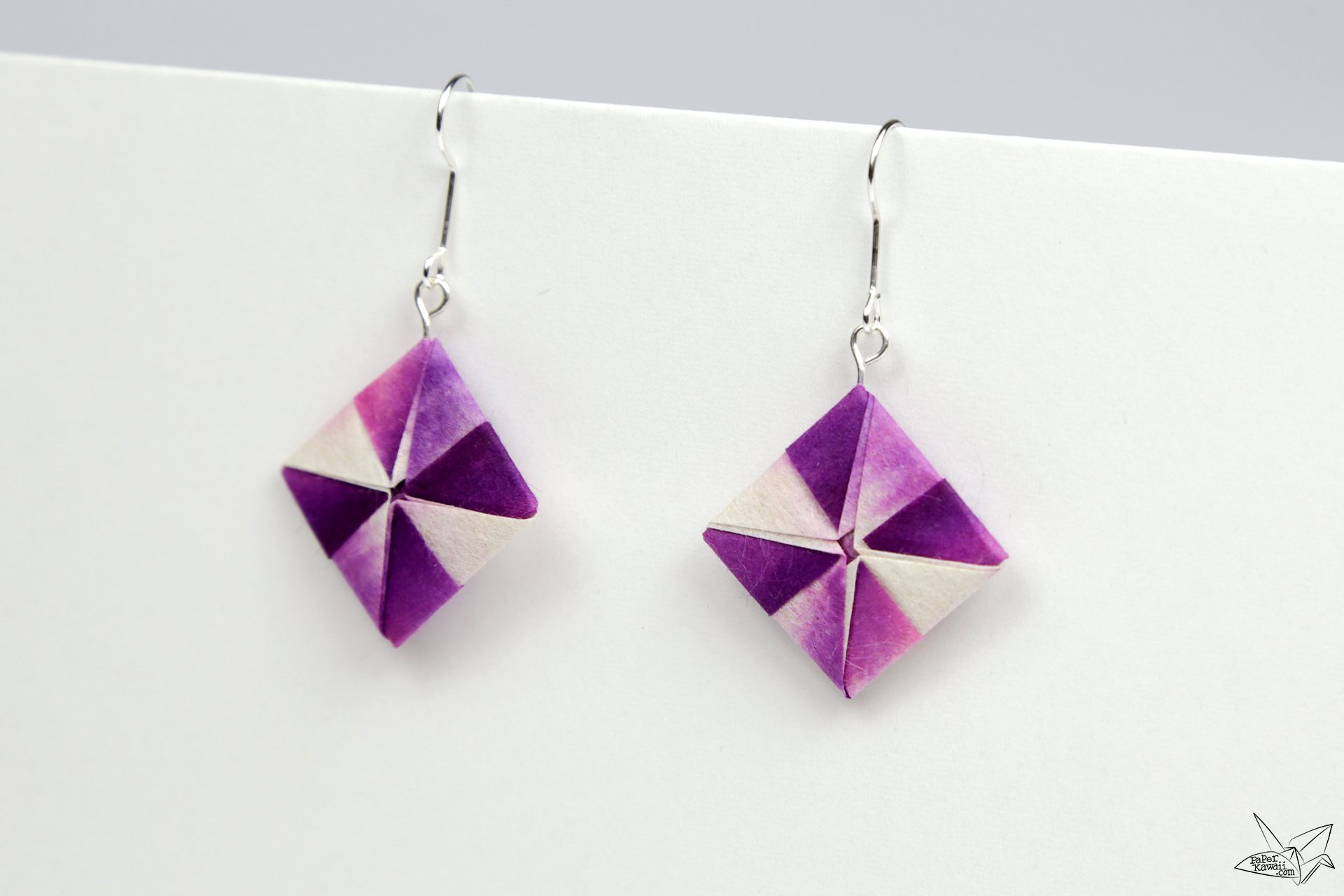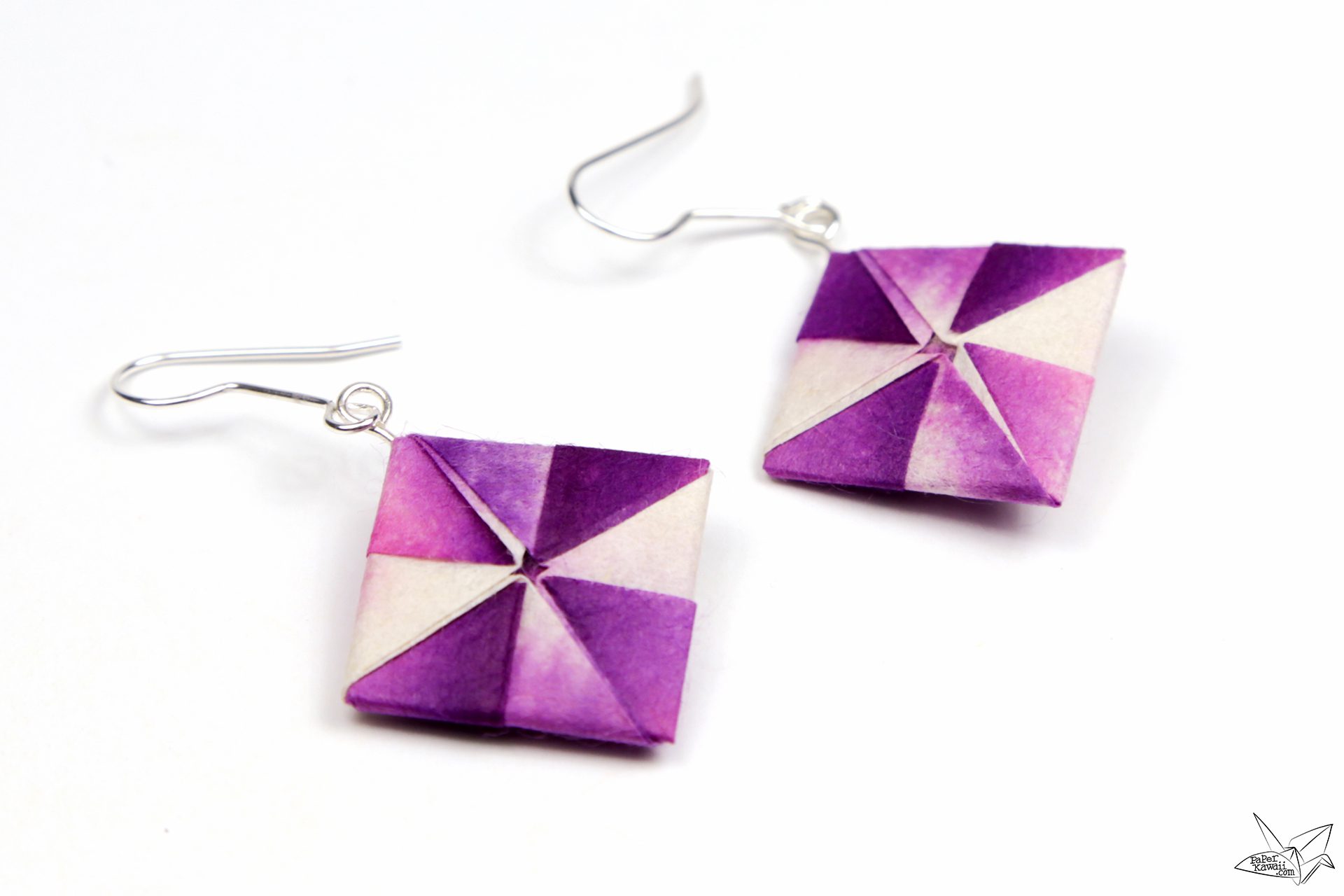 Learn how to make some pretty origami earrings using origami pinwheel squares. They are easy and quick to make. Great as birthday gifts, or sell them.
These origami earrings are easy to make. You can make origami earrings from a lot of different origami models, just make small versions and attach to some earrings. But I thought a video of the process might be helpful to some.
This method doesn't work for all origami models without glue, but in this case, no glue is required – but to make them sturdier or to varnish them, it's useful to have.
These "pinwheel squares" (not too keen on the name but couldn't think of anything better) can be folded in a few different ways, they look nice before you fold the back of them, so they can be left like that too.
These pinwheel squares can also be bigger and not earrings, perhaps maybe coasters or hanging decorations etc.
The paper I used for these little origami earrings is similar to this one on Amazon, it's rice paper, it's delicate but stiff and folds well. It would look great varnished, but also looks lovely without as it has a pretty texture.
Design: © Paper Kawaii Copyright Information
Level: ★★☆☆☆
You will need:
▸ 2 sheets of square paper. Suggested size: 3 x 3 inches
▸ Earring wires or studs – like these
▸ 2 eyepins – like these
▸ Pliers – like these
▸ Glue (optional, PVA or similar)
Paper used in the video is this one from Tuttle.
Final size of square: about 1 x 1 inch.
A Photo Tutorial is available on the Origami Photo Tutorials page.