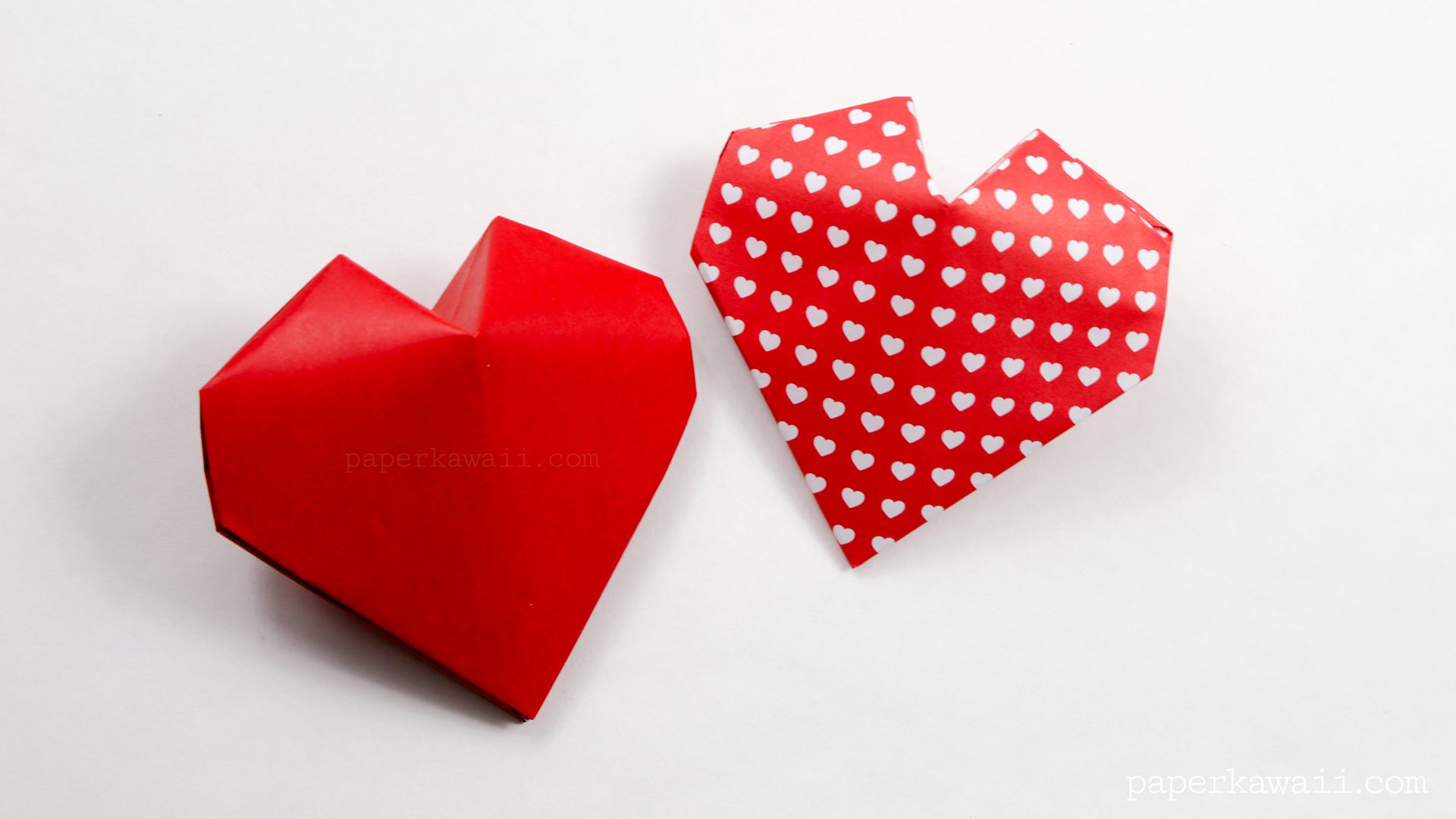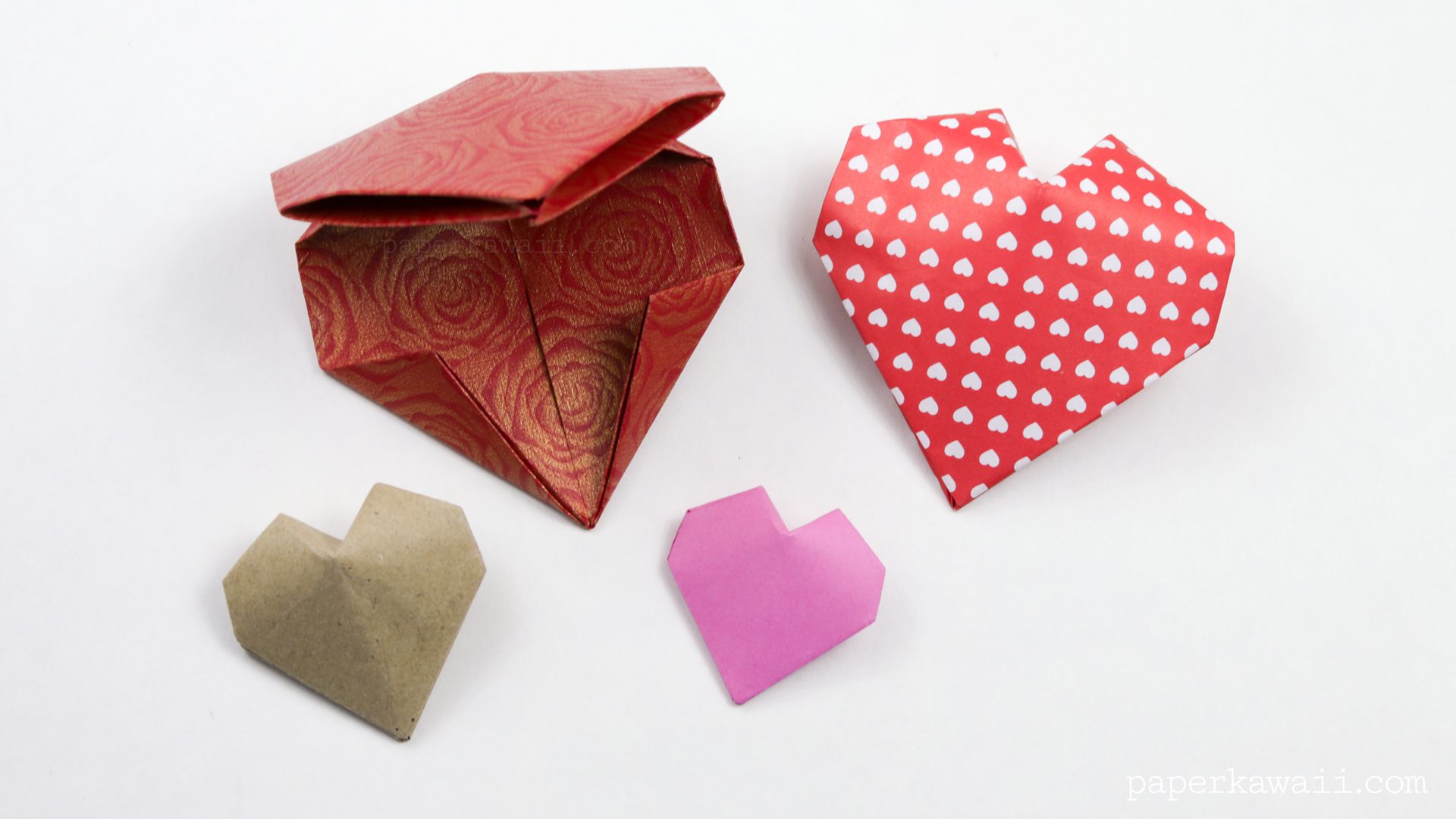 Learn how to fold a cute origami 3D puffy heart for Valentine's Day. This is such a cute origami heart, and a lot easier than it looks to make.
String these up in a garland, or make small ones to use for origami jewellery. I have seen these on top of pens, straws and toothpicks on Pinterest.
This origami heart opens up like a clam shell too, if you use thicker paper, you could use it as a ring box!
Check out the Origami Hearts category or the Valentine's Day category for more cute Valentine's craft ideas!
Level: ★★★☆☆
Design: Gay Merrill Gross
You will need:
1 sheet of square paper – I used 15 x 15 cm
Optional – chopstick (to shape it and help with the flaps inside).
Final size: 7 x 7 cm ish
A Photo Tutorial is available on the Origami Photo Tutorials page.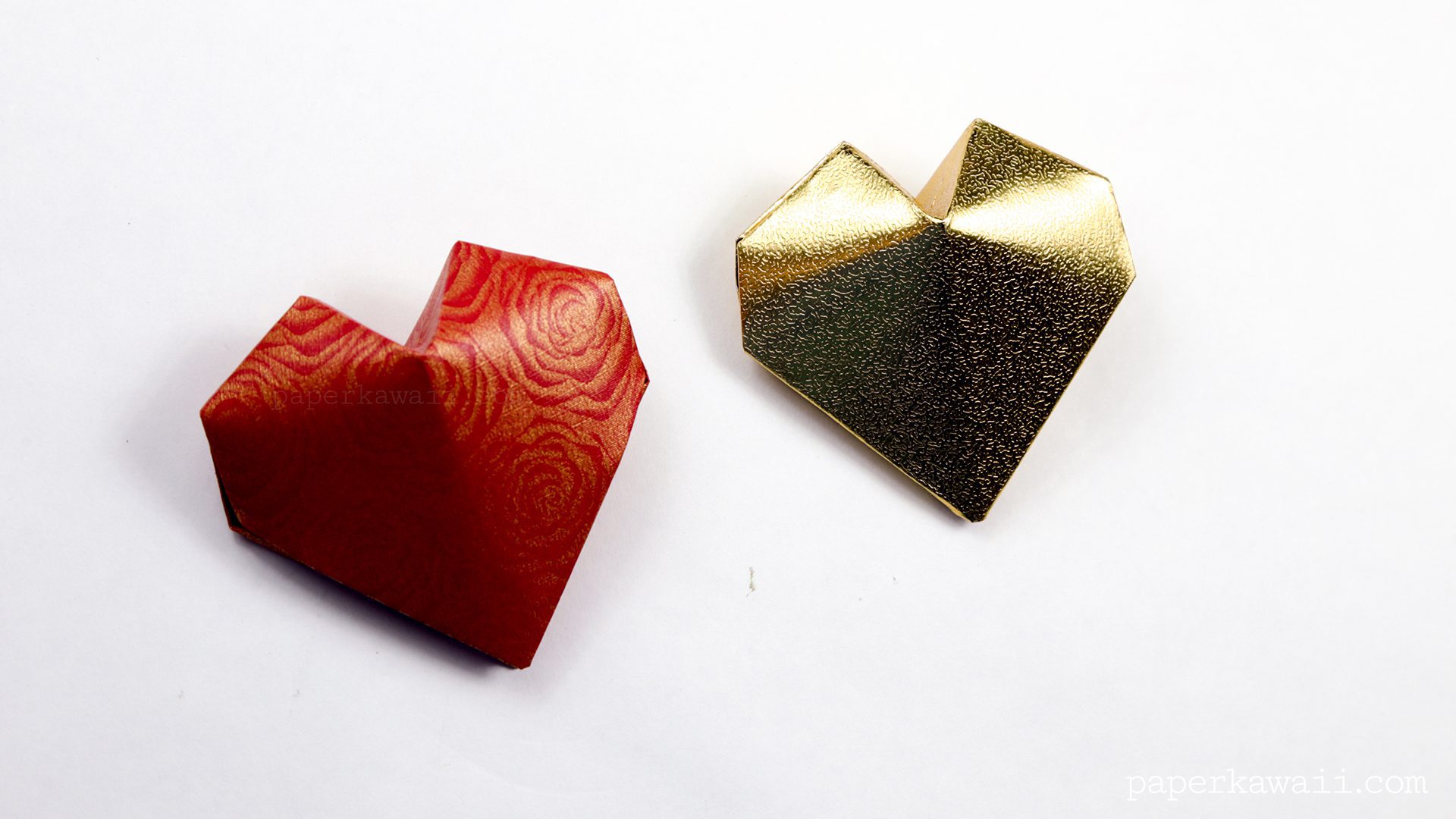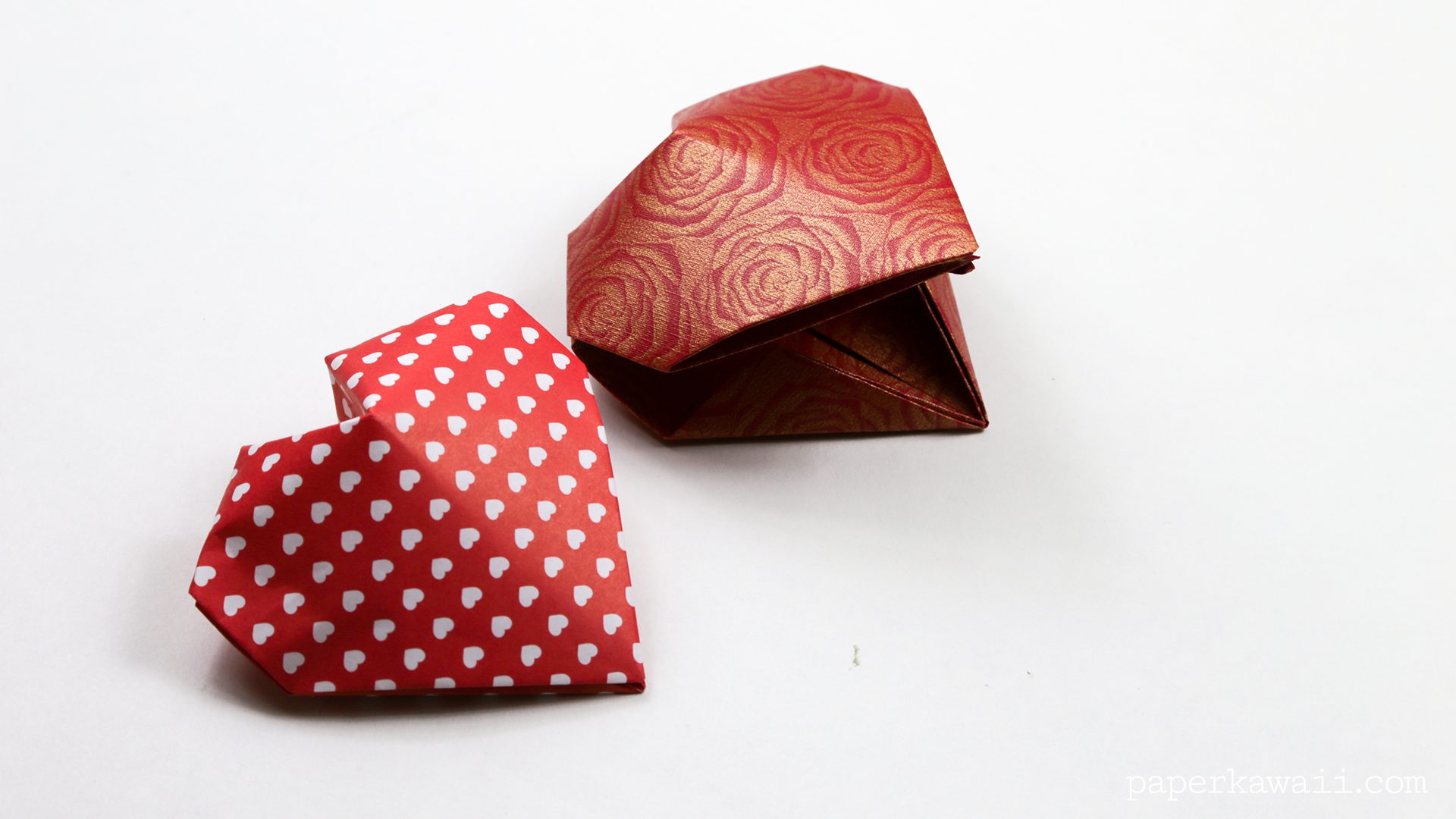 The cute heart pattern paper is available to download from here (free pack available)