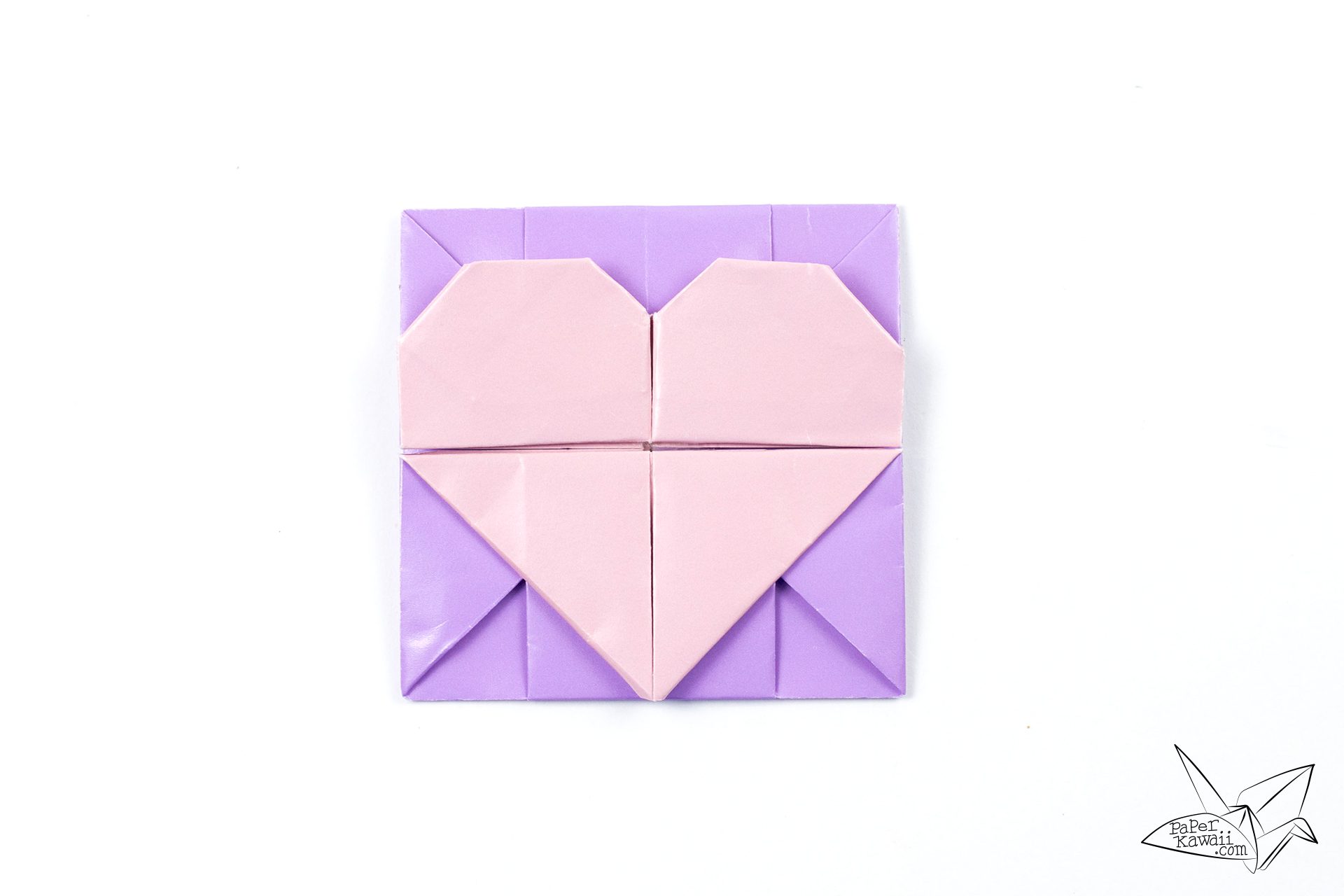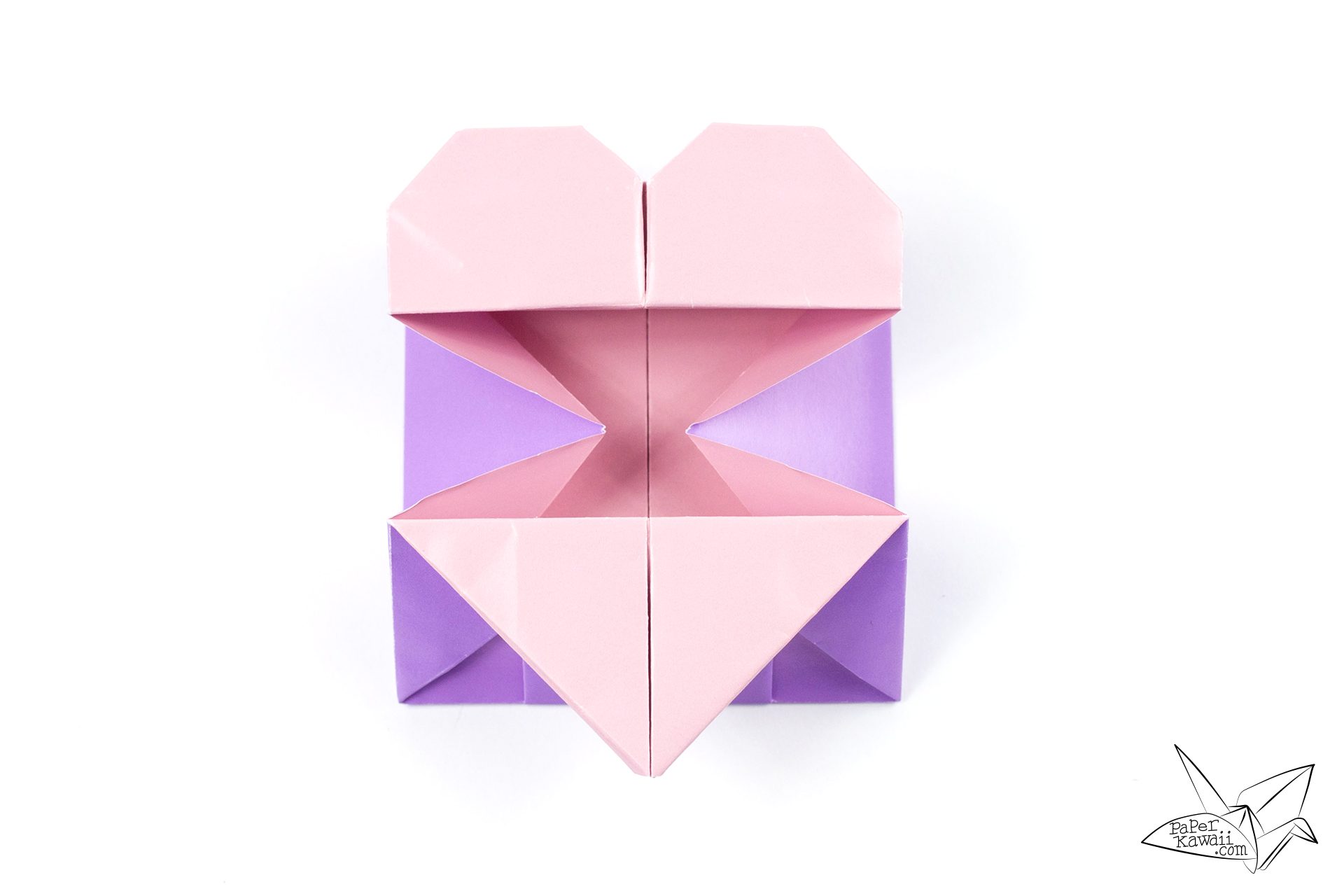 Make a cute origami opening heart box. This origami envelope pops up to become a box. Great to send a love letter in for Valentine's Day.
This popup origami heart box is a heavy modification of this traditional model.
To keep the origami heart box shut, you can put it under a heavy book over night which will help, or use a pretty ribbon to tie around. A little square note inside that says I ♥︎ U would be super cute.
Design: Francis Ow – Copyright Information
Level: ★★★☆☆
You will need:
▸ 1 sheet of square paper. I used 17 x 17 cm
Final Size: 5.7 x 5.7 x 2.8 cm
The shiny pastel paper can be bought here.