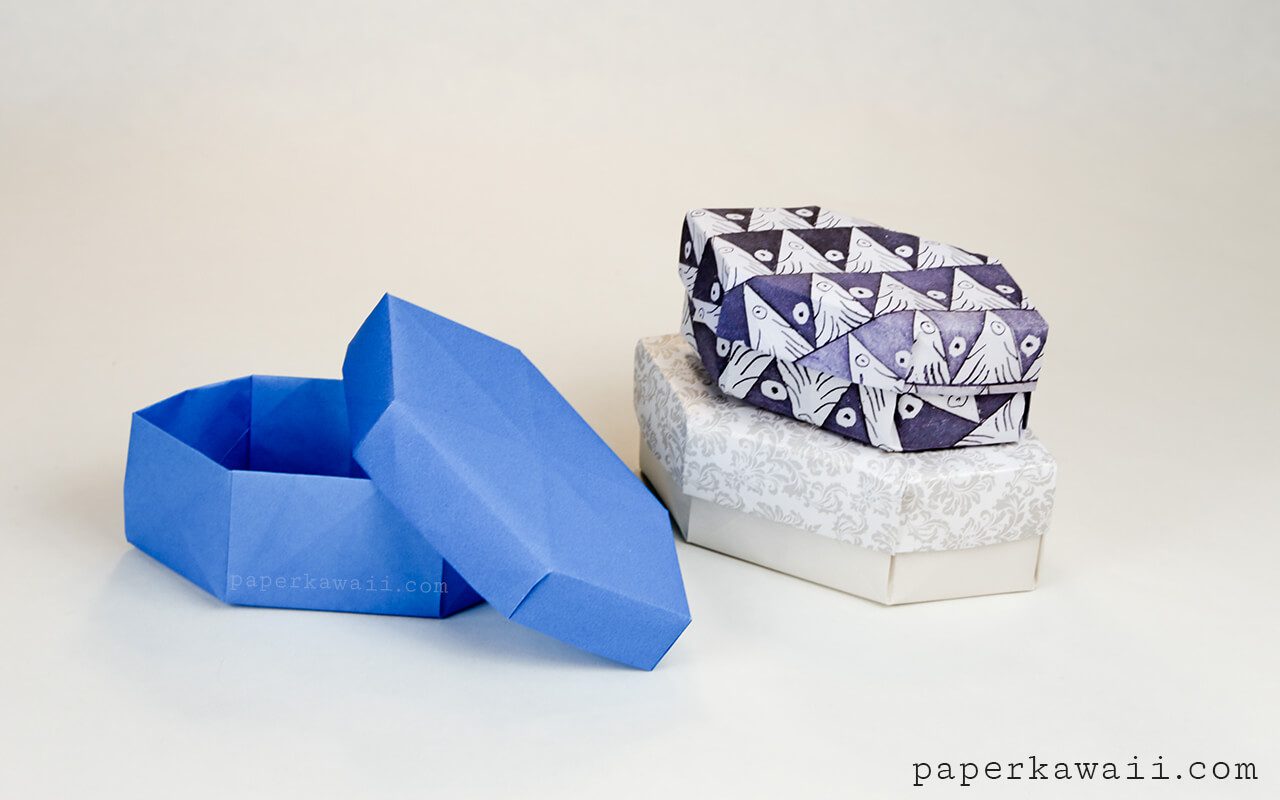 Learn how to make a long origami gem box, this is like a crystal with two points. This a more advanced model, but not too hard. Makes a wonderful gift box.
Oh dear, people are starting to notice I only make boxes, so… I wonder what the next video will be. Maybe another gem kind of thing…
I came up with this box ages ago, back when I did the gem box and templates… just forgot about it.
Design: © Paper Kawaii Copyright Information
Level: ★★★★☆
You will need:
▸ 2 sheets of square paper.
The smaller sheet is 3/4 the size of the larger one.
I used: 20 x 20 cm & 15 x 15 cm, the paper I used in the tutorial are available here: big & small.
Final Size: 10.7 cm L x 5.3 cm W x 3.5 cm H
Other size combinations:
15 x 15 cm & 11 x 11 cm – Final size: 8 cm L x 4 cm W x 2.7 cm H
17 x 17 cm & 13 x 13 cm – Final size: 9 cm L x 4.5 cm W x 3 cm H
21 x 21 cm & 16 x 16 cm – Final size: 11 cm L x 5.6 cm W x 3.7 cm H
30 x 30 cm & 23 x 23 cm – Final size: 15.8 cm L x 8 cm W x 5.3 cm H