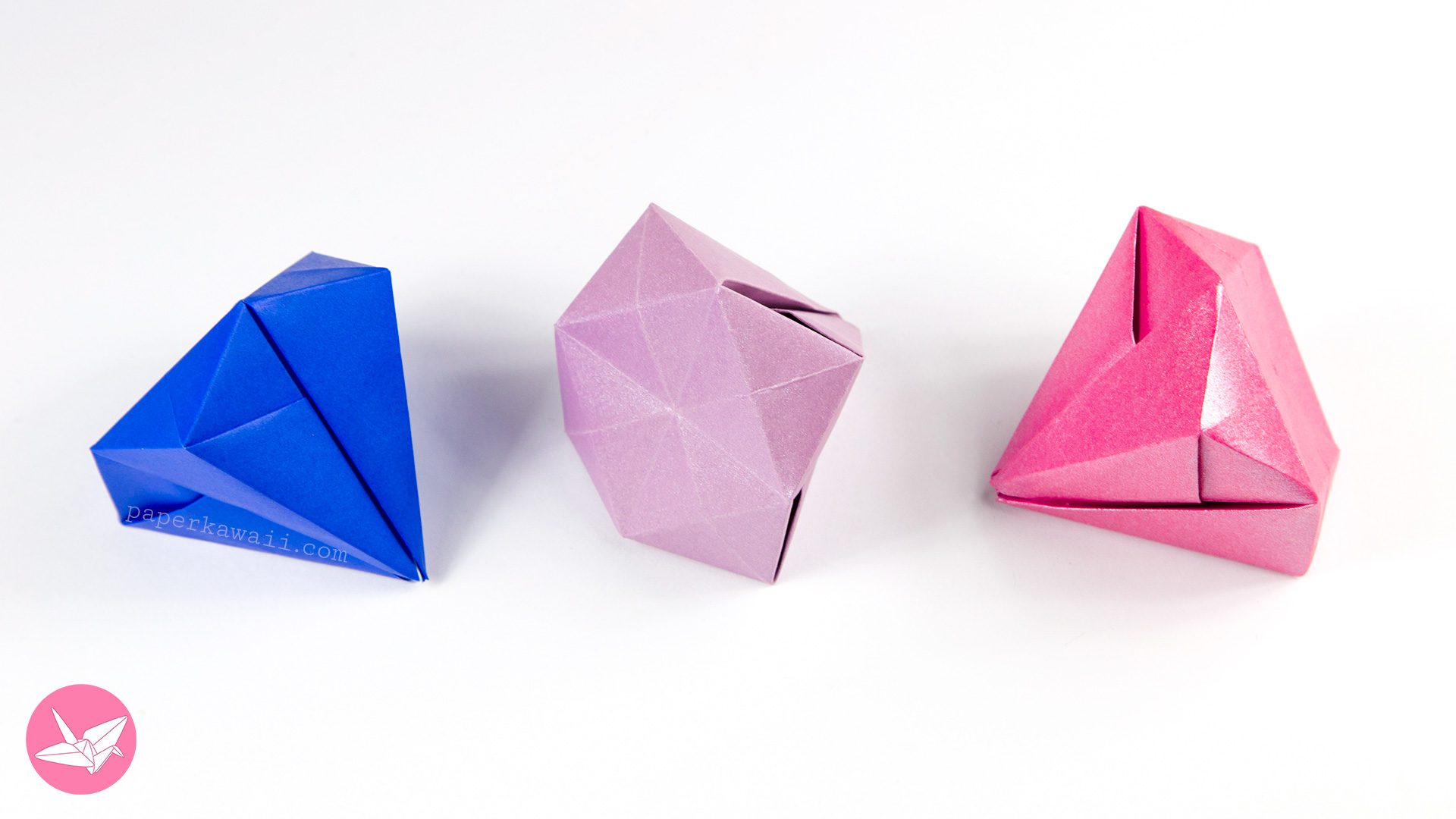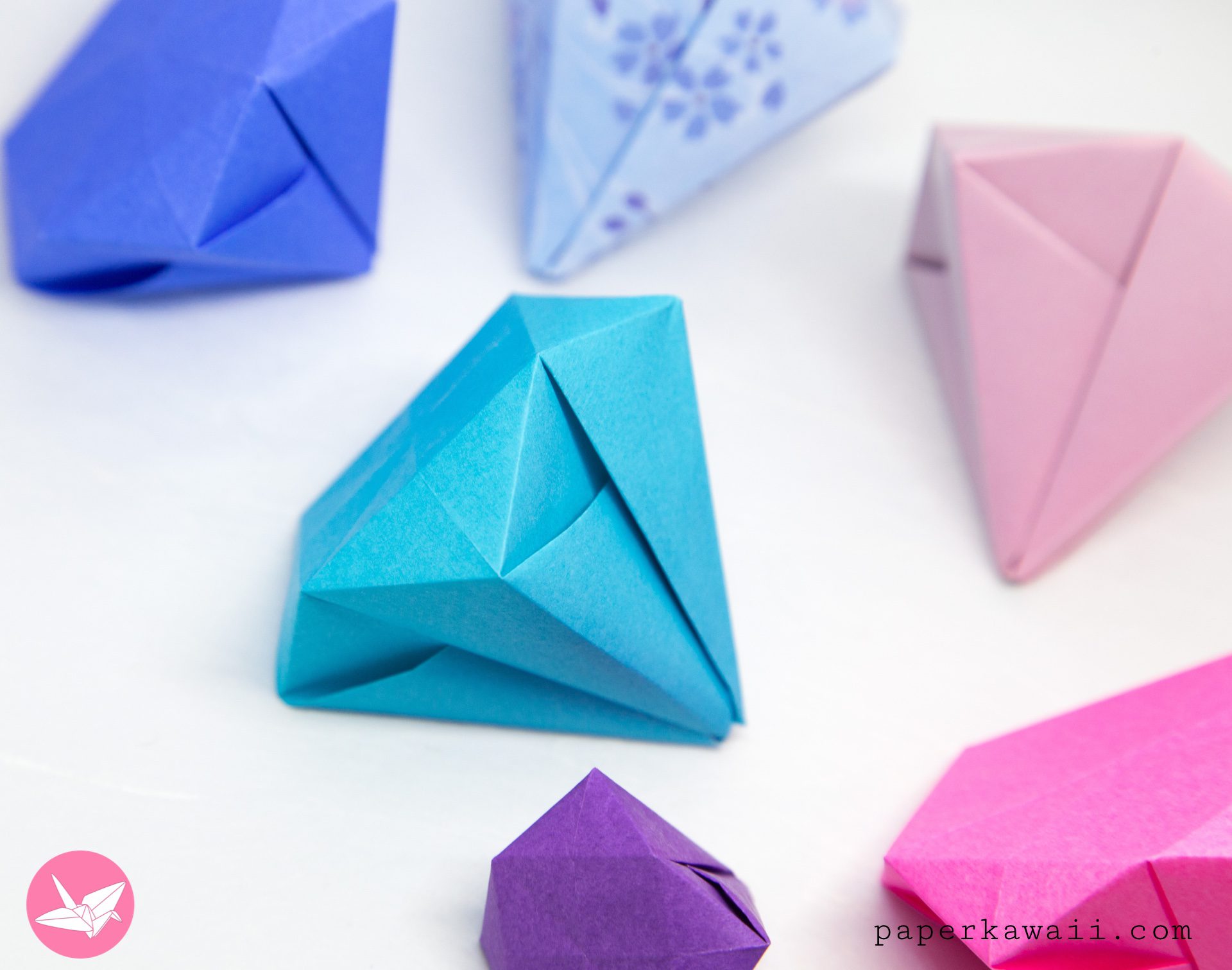 It's surprisingly simple to make these easy origami diamonds, no glue or scissors are required. It's a straight forward folding sequence too. This is the first of two origami diamonds, the second one is made from a pentagon in the same manner.
This easy origami diamond is very simple to make, especially in comparison to other origami diamonds and gems out there (including one of my own). The flaps that slot in at the end (at 11:17) could easily be reversed and glued together inside the crystal if you'd like a cleaner look to it.
These will make great Christmas origami decorations if hung up as tree ornaments or strung up on a garland. Any kind of paper will work for these, the diamonds in the photos are made from thin metallic card which I scored instead of folding. The pink one and blue one are made from very thin origami paper.
The diagram for these origami diamonds can be found in my shop here.
Easy Origami Diamond
Design: © Paper Kawaii Copyright Information
Level: ★★☆☆☆
You will need:
▸ 1 sheet of square paper.
Paper size example: 15 x 15 cm.
Final model size: 5.5 x 6 cm (approx.)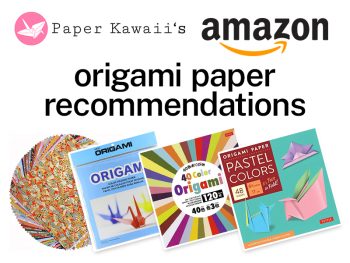 You can check out my personal favourite origami papers, paper craft tools and more on my Amazon.com store.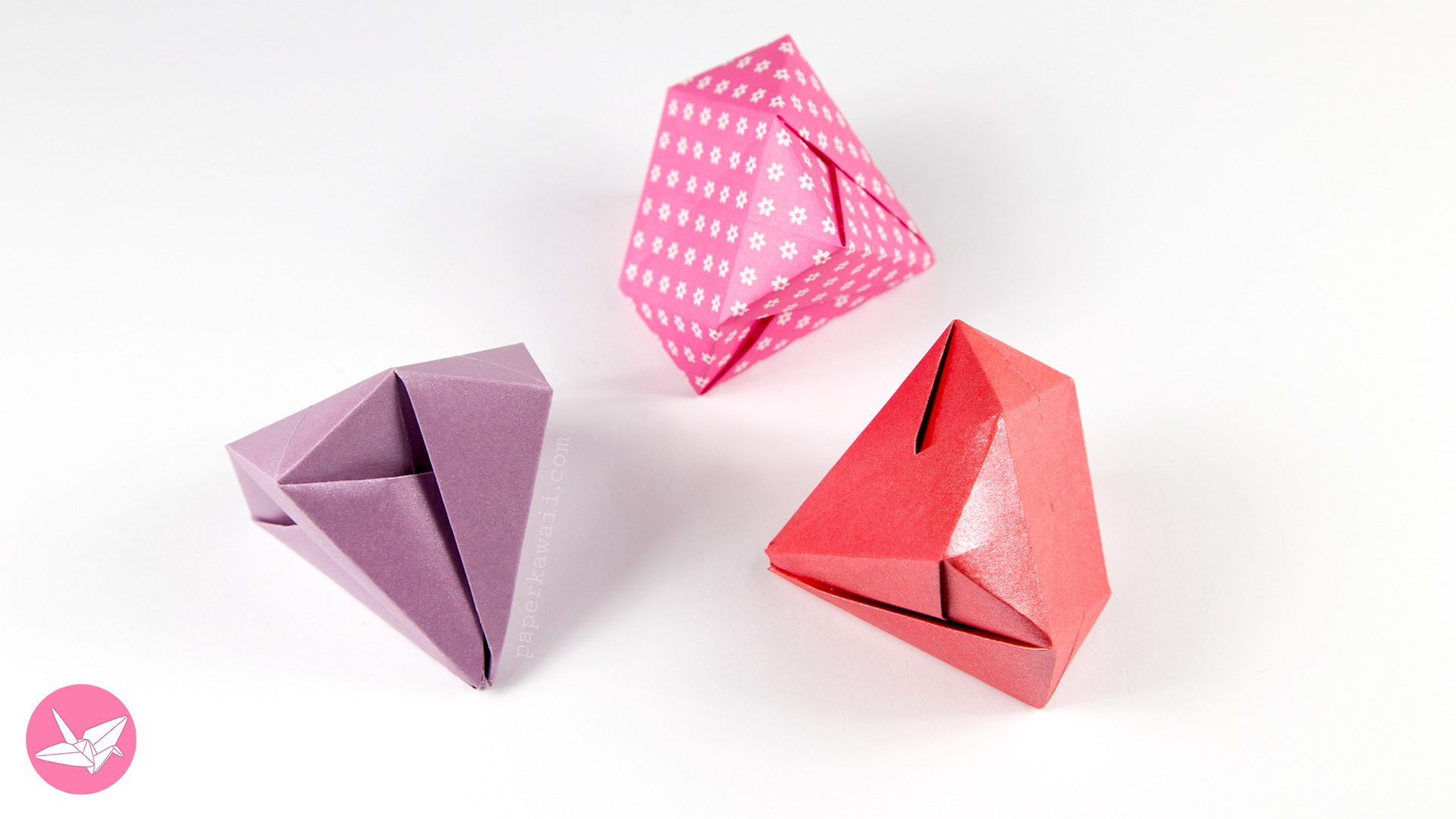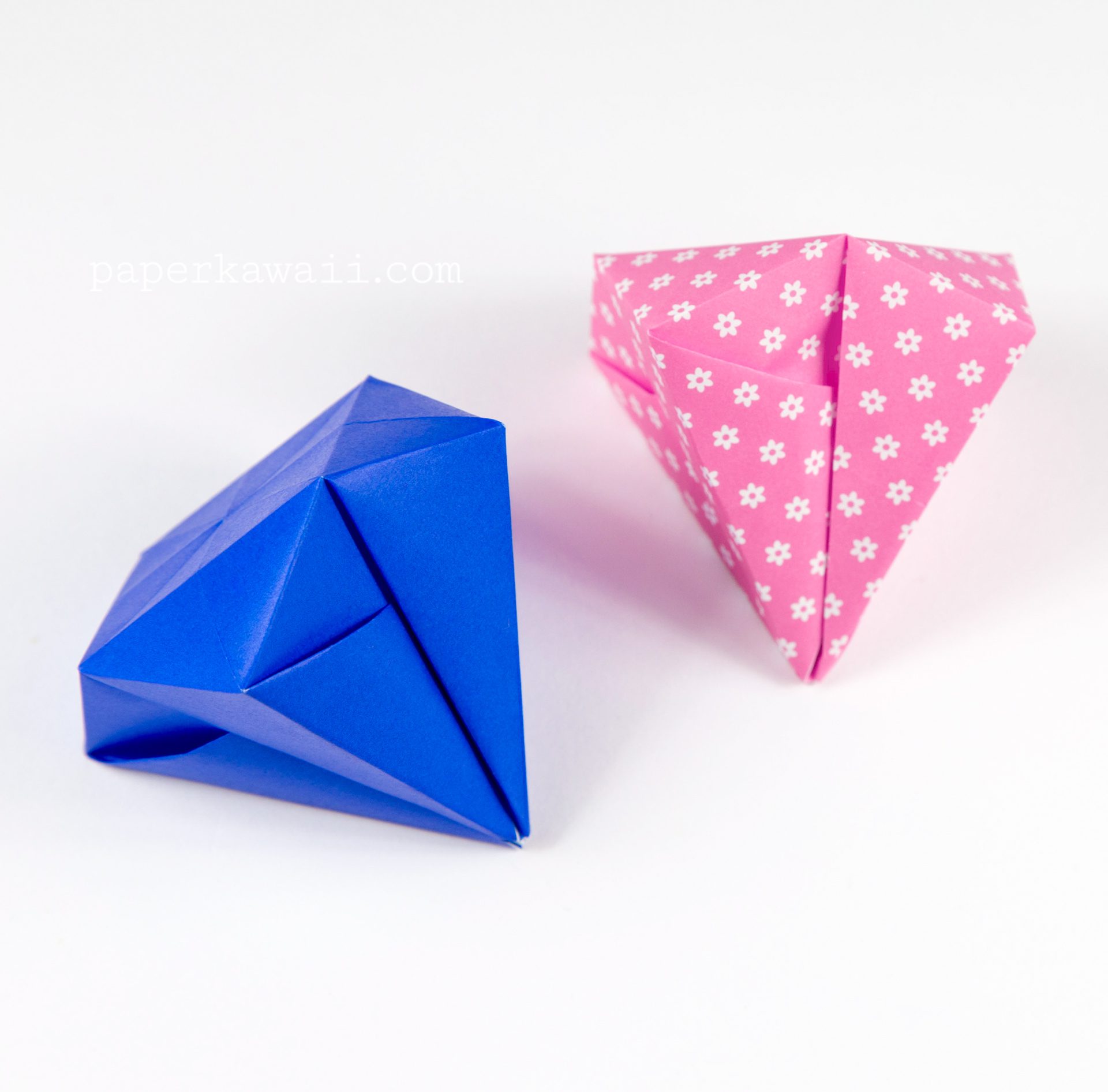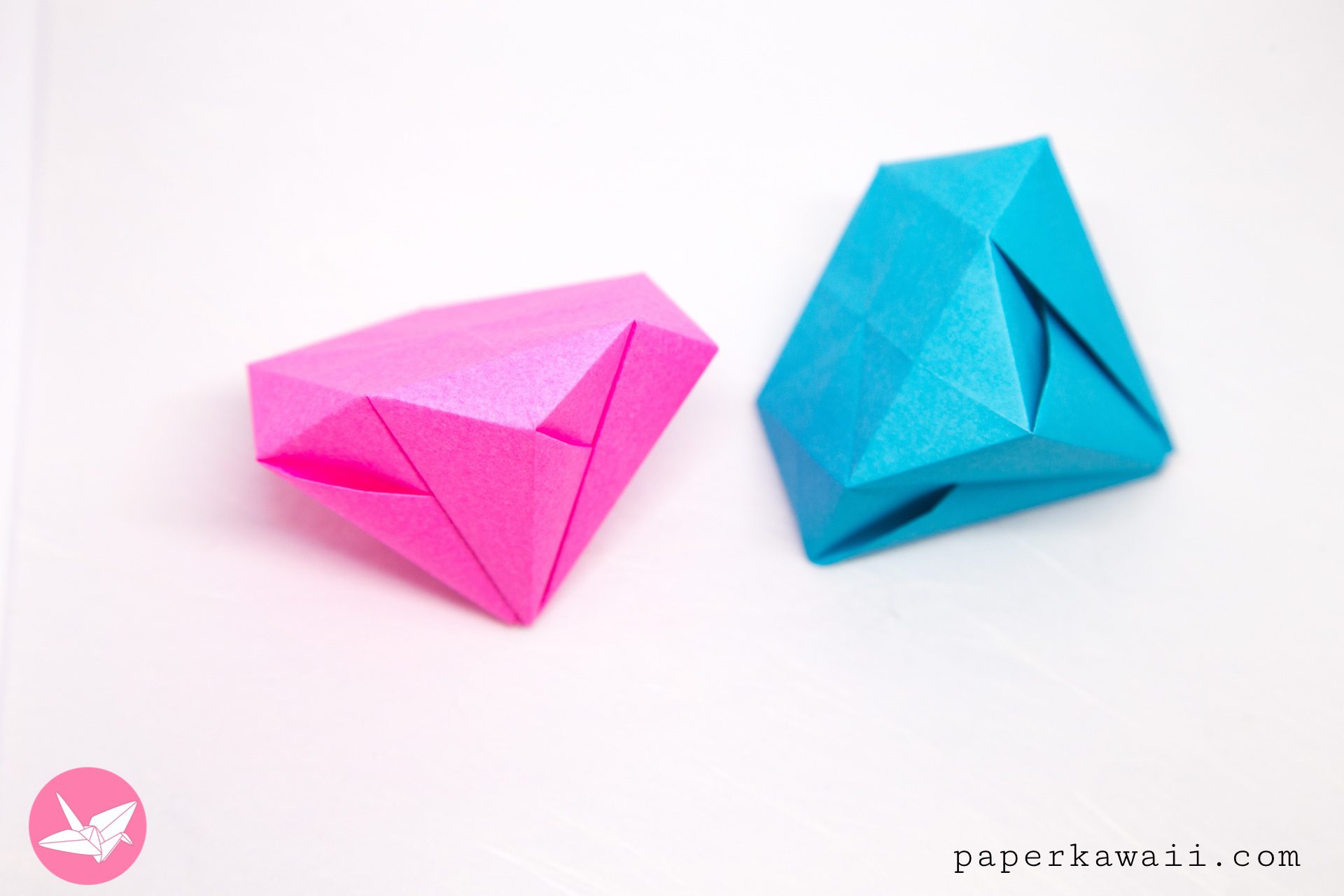 The pink one on the left is the round version, view the tutorial here.