Learn how to make a pretty gem shaped origami bipyramid gift box! These boxes are easier to make than they look, starting from a regular Masu box.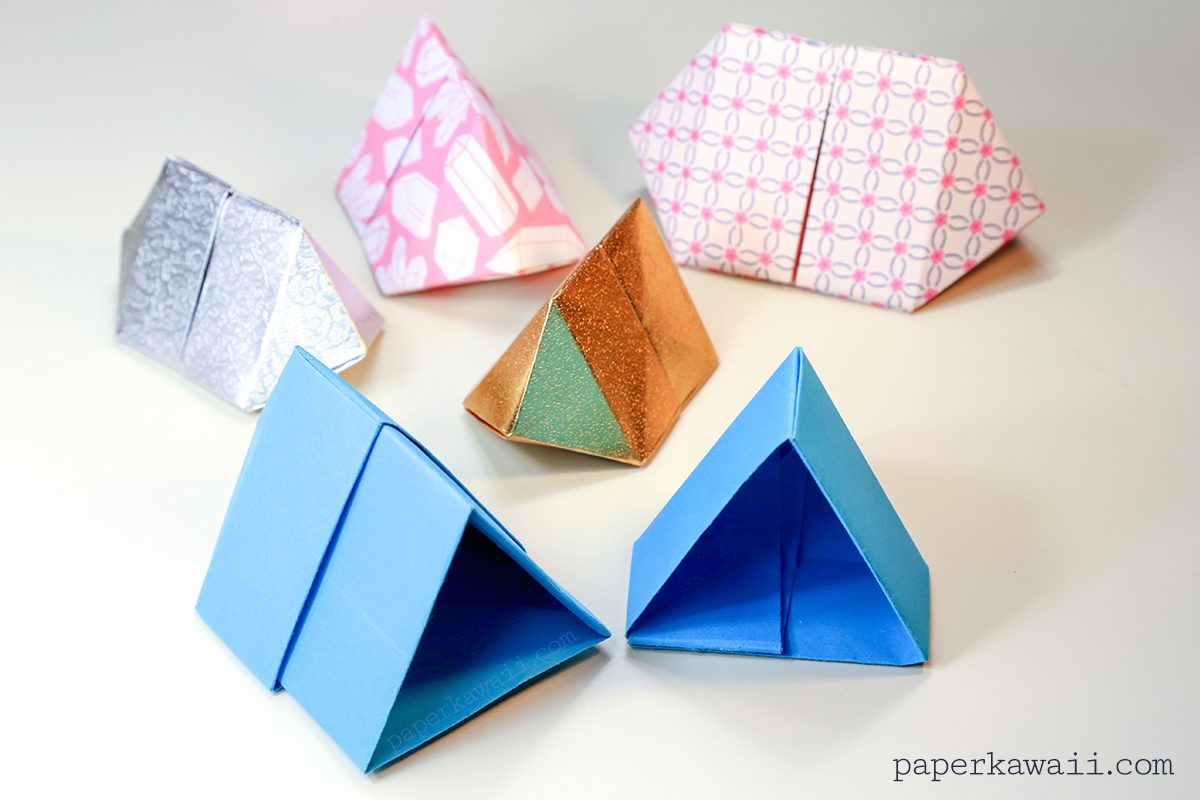 I was actually aiming to make an origami house when I came up with this. It would make an awesome Christmas tree decoration too. Just add a ribbon to one end!
If you use textured paper and fold correctly, you don't need any glue and it keeps together very well. There is another longer version of this box, tutorial here.
In geometry, the elongated triangular bipyramid (or dipyramid) is one of the Johnson solids, listed in 1966.
Design: © Paper Kawaii Copyright Information
Level: ★★★☆☆
You will need:
– 3 sheets of square paper
ruler + pencil
glue (optional)
Size used: 20.9 x 20.9 cm
Final size of box: 14 x 7.5 cm ish
I would suggest using thicker paper for this one, or make a smaller one with thinner paper.