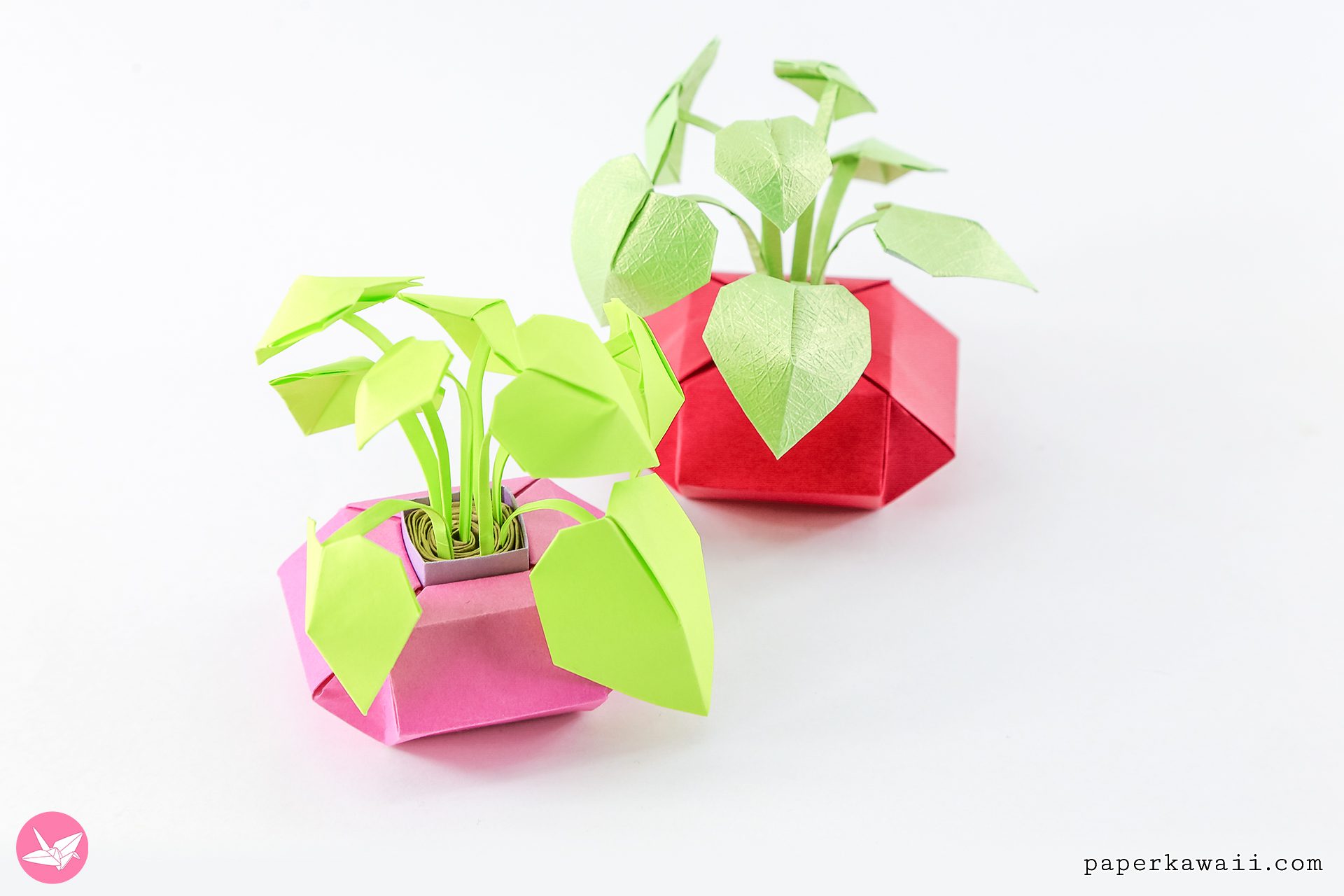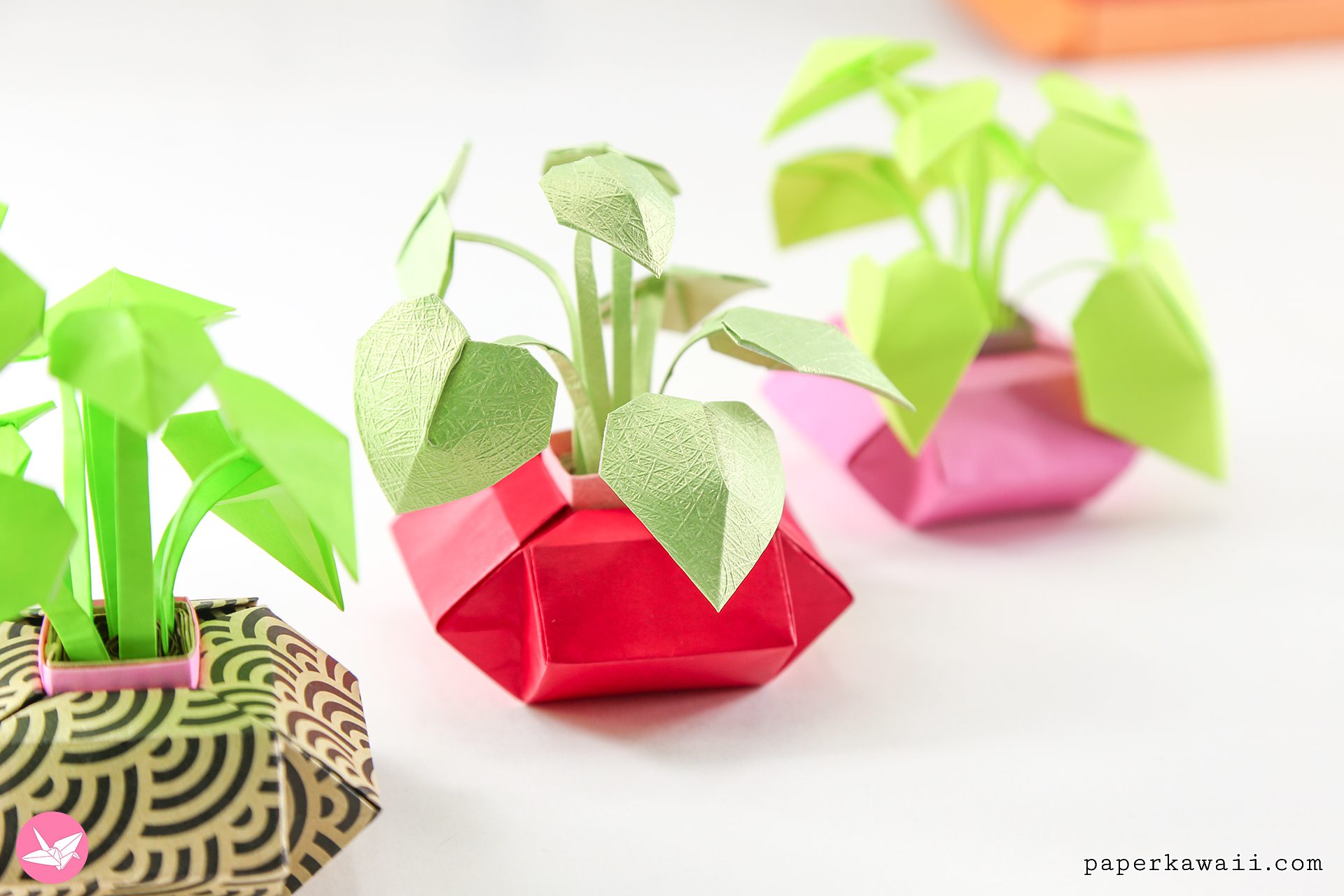 Learn how to make a mini origami pot plant with this step by step tutorial. These miniature origami houseplants make great desk decor and gifts. No glue required.
I've had this mini origami pot plant sitting on my desk for a long time (about a year or more), I think it was waiting for the pot to be created, as that's new. Thought of calling this a love heart plant or something, as the leaves look like little hearts.
Hope you enjoy the tutorial, this one was quite hard to film, I'm rusty and clearly had trouble keeping the paper in the frame. I actually re-filmed some of this on seperate days. As I mention in the video, closing that little inner box is optional, and you can leave it just slotted instead of closing it.
This origami plant can be made any size, the ratio for the leaves is 3:2. I just used regular origami paper for the video. The textured green paper in the photos is around 120gsm and worked really well. You can use thicker paper too.
You can pop these little paper plants into the round origami pot from the origami succulents tutorial (use 10 x 10cm for the pot). Or even use a little masu box to put them in, paper size probably around 7 to 10cm. You could also use the flower pots from the flower pot and stem holder tutorial.
Design: © Paper Kawaii Copyright Information
Level: ★★★☆☆
Mini Origami Pot Plants Tutorial:
Geometric Origami Pot Tutorial:
You will need:
4 sheets of square paper of different colours, all the same size.
Paper used: 15 x 15 cm standard origami paper
Final model size: 5 x 5 x 8 cm (Approx.)
I recommend using thicker paper that has some texture or metallic coating for the nicest result.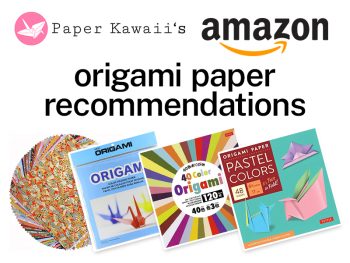 You can check out my personal favourite origami papers, paper craft tools and more on my Amazon.com store.
While using regular origami paper is great, there are a variety of other papers you could experiment with to achieve different textures and looks. For example, you could try using patterned paper to add some visual interest to your mini plants, or use metallic or glitter paper to add a touch of sparkle.
Alternatively, you could use tissue paper or crepe paper to create a more delicate and translucent effect. For a sturdier option, you could use thicker craft paper, which would make your mini plants more durable.
Ultimately, the type of paper you choose will depend on the look you're going for and the level of difficulty you're comfortable with, as thicker paper is harder to work with. So why not have some fun and try out a few different types of paper to see which ones work best for your mini origami pot plants?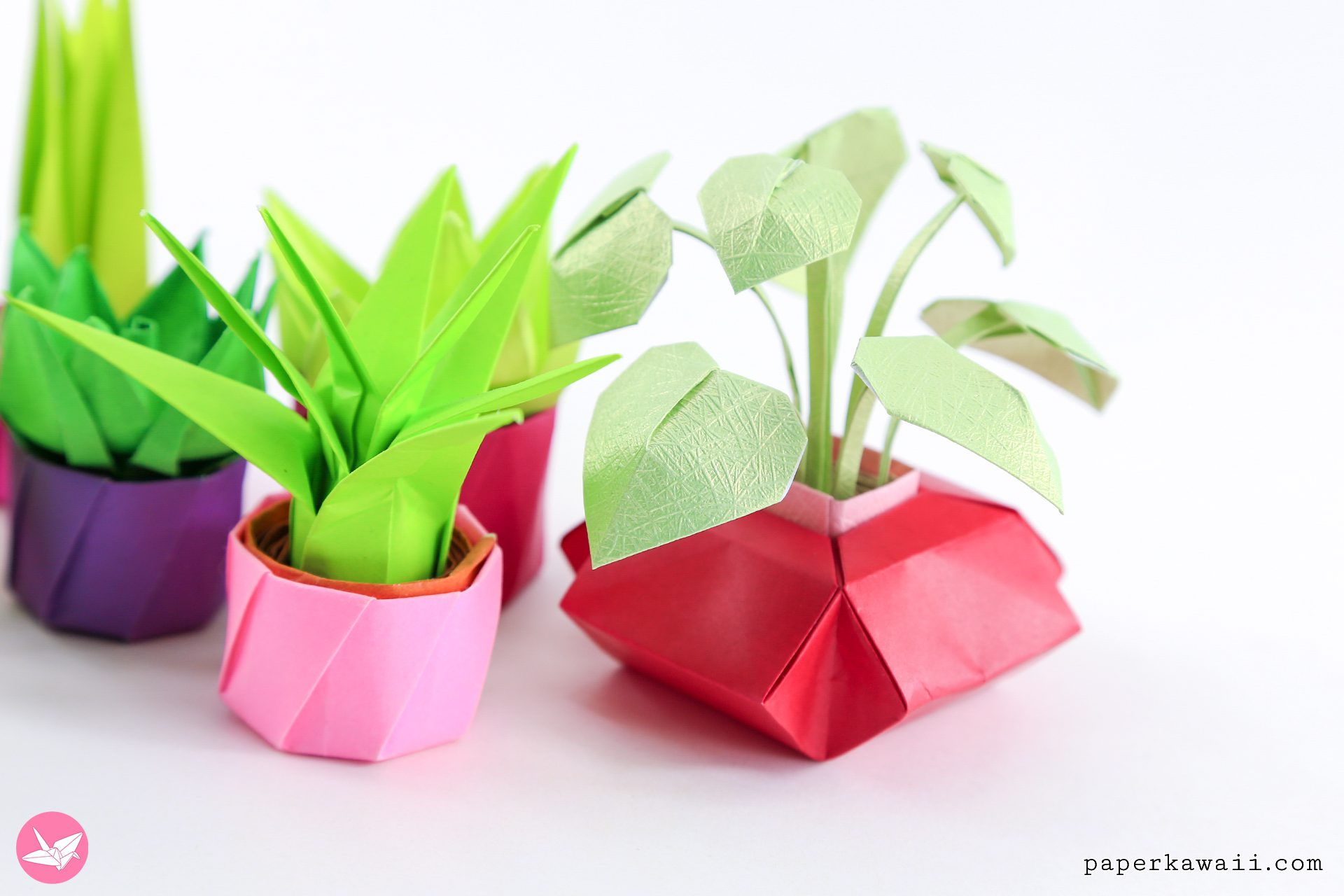 The little origami plant on the left is from my origami succulent pot plant tutorial.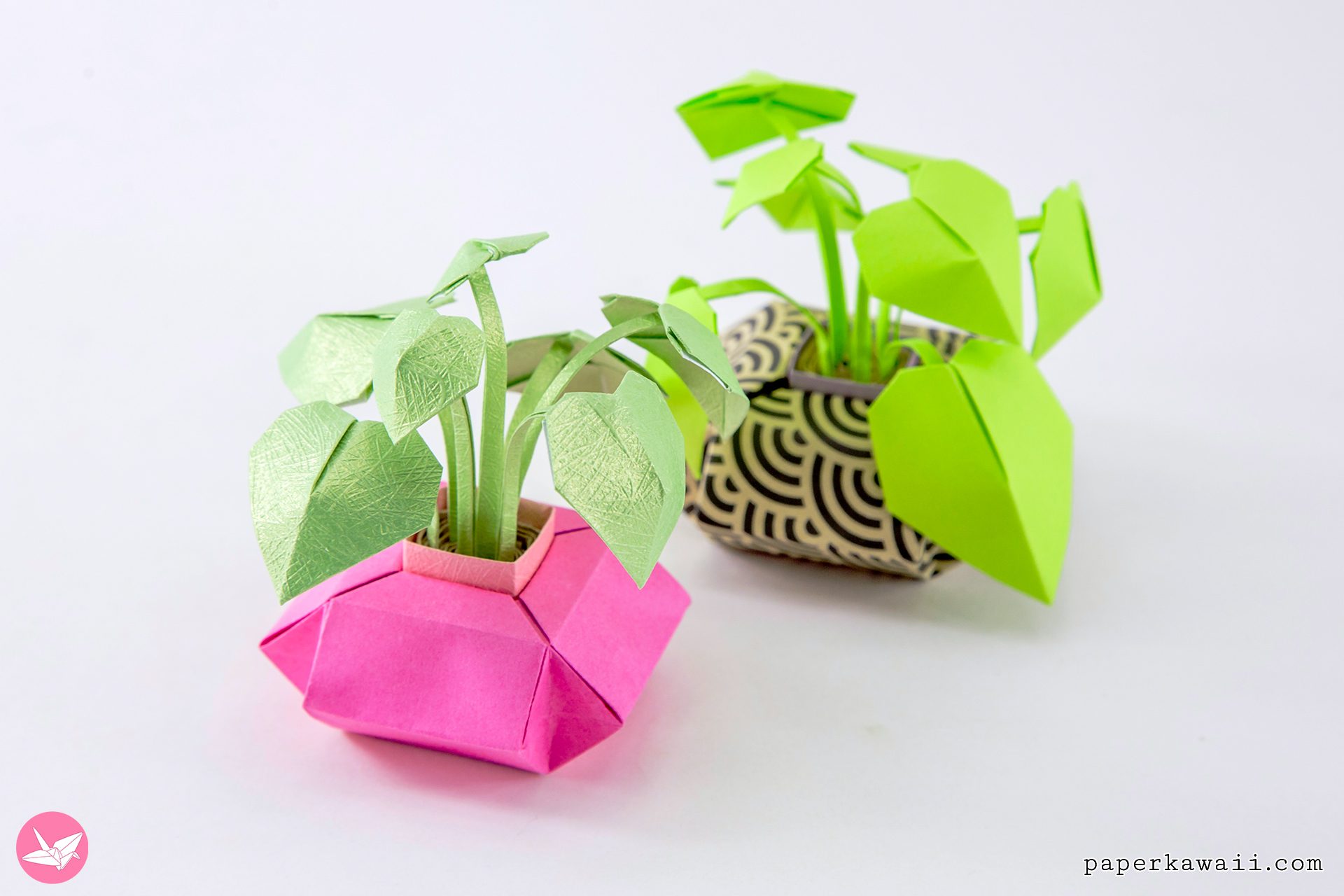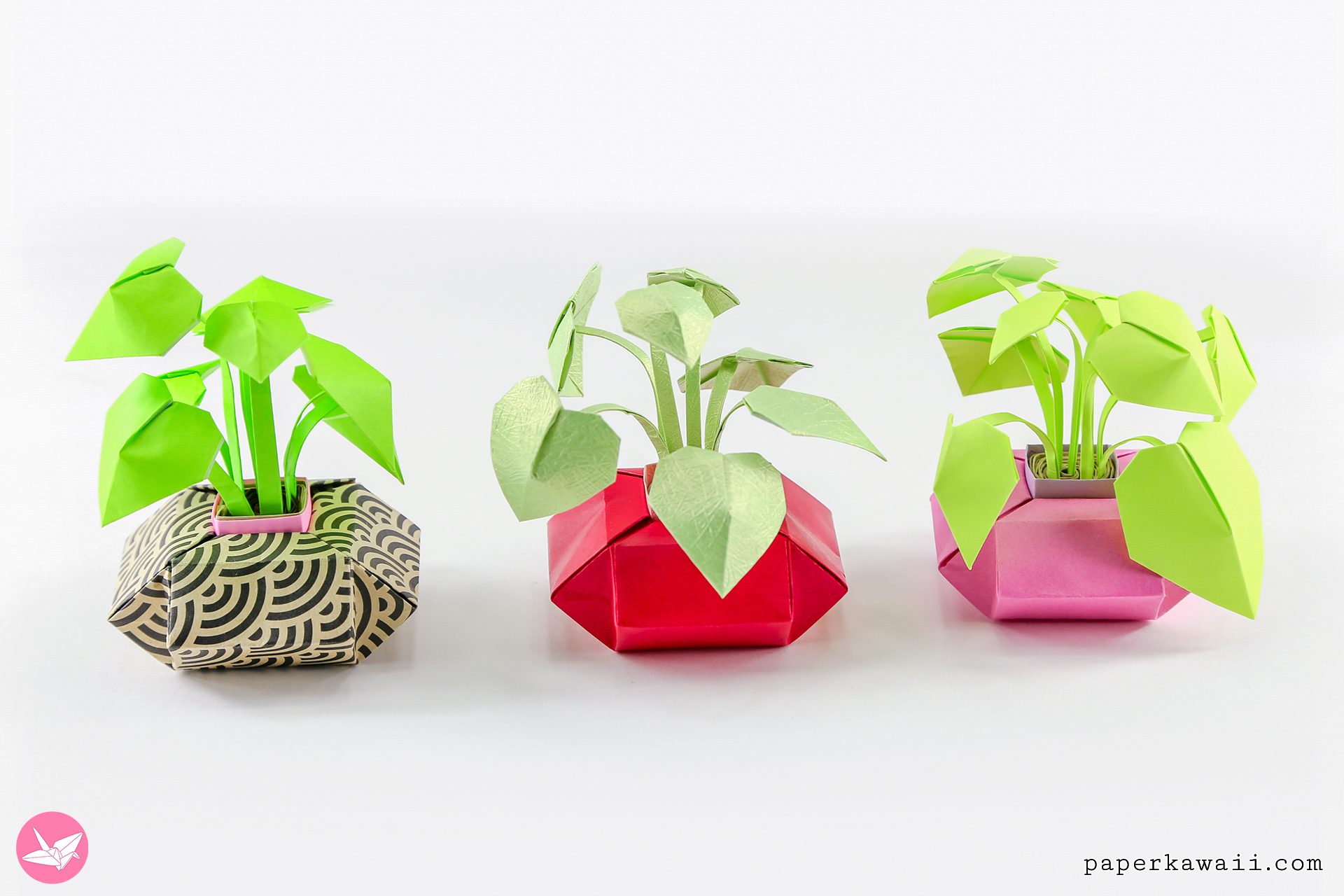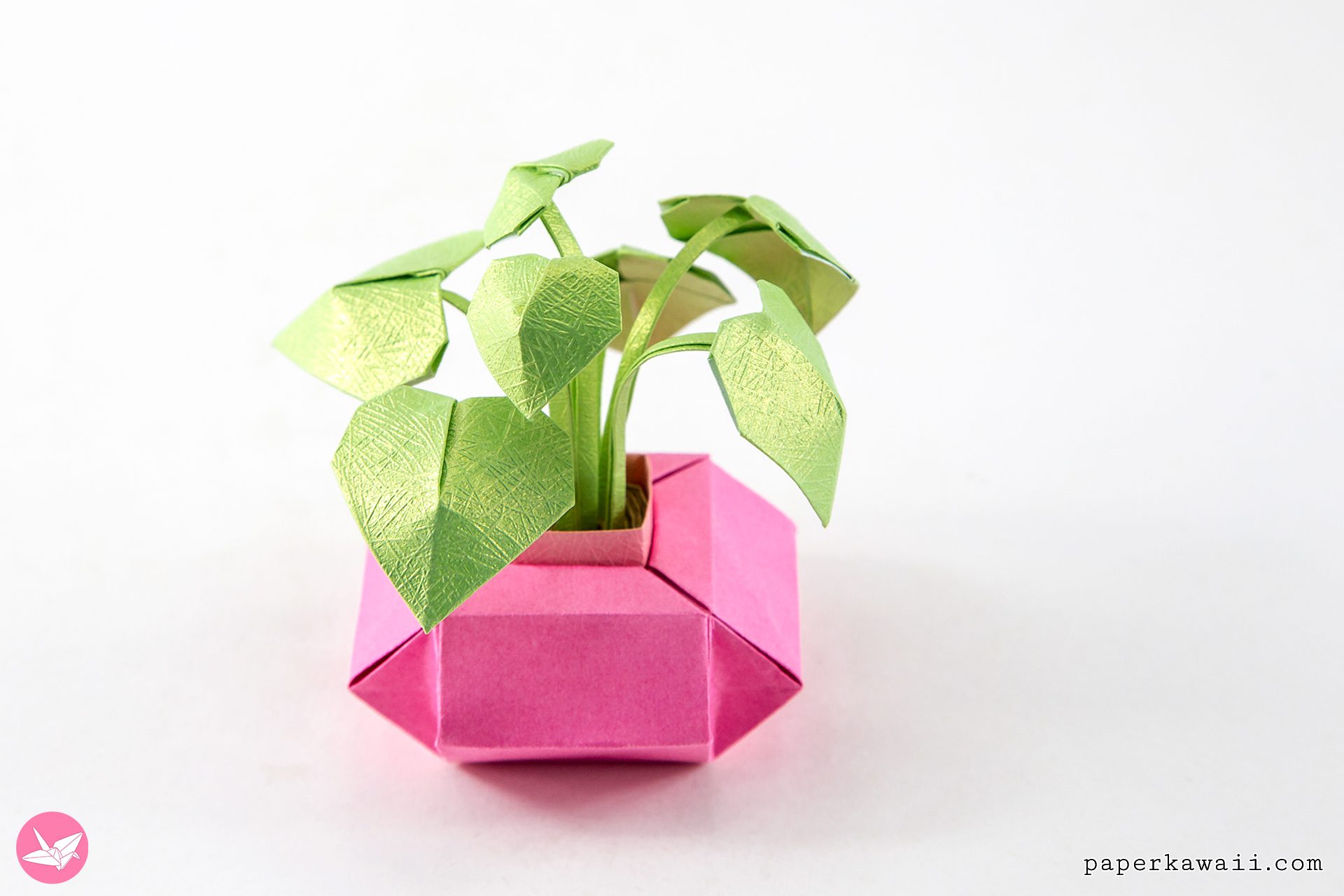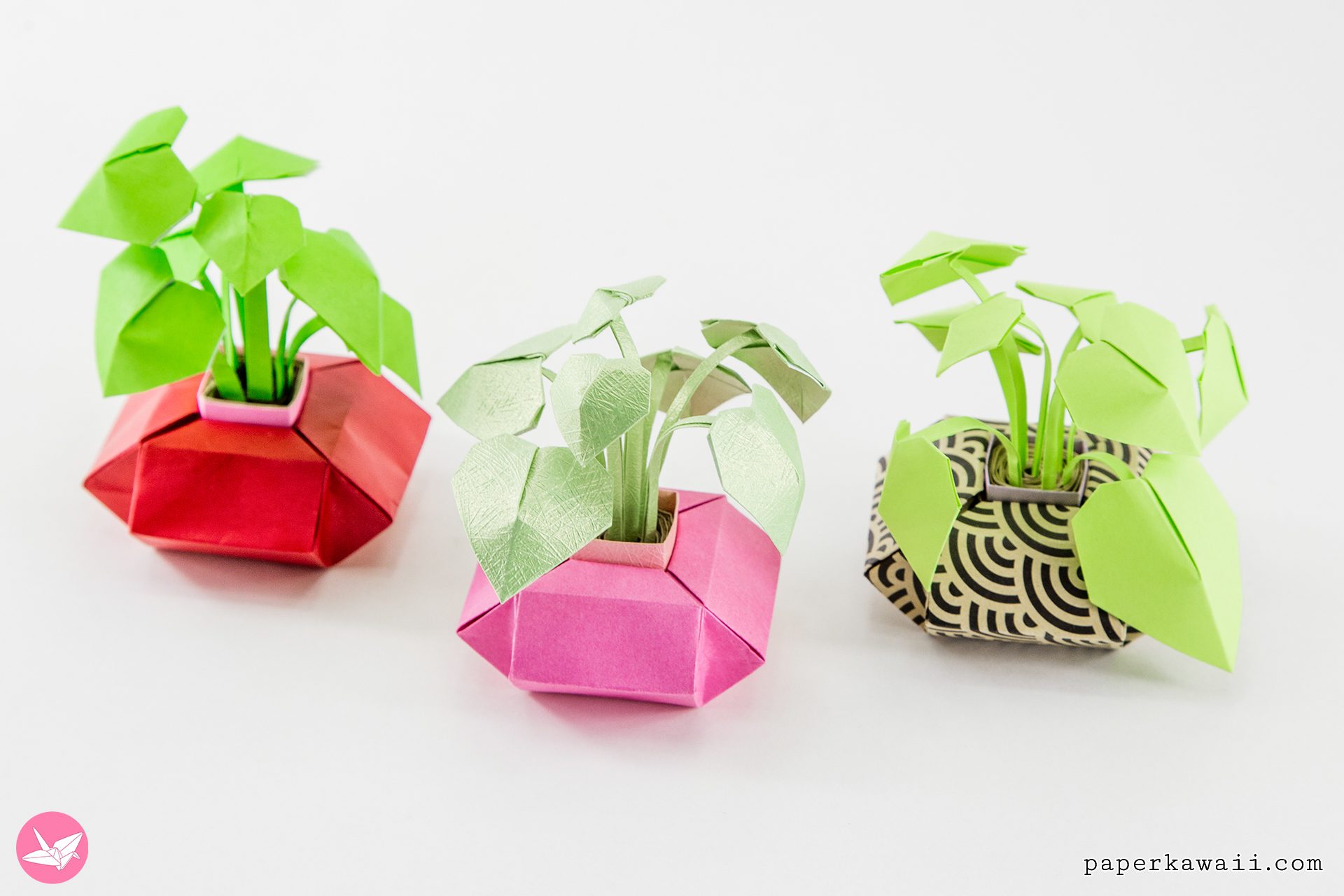 I hope you enjoy making these little origami pot plants. I hope to make some more plant related origami soon, meanwhile please check out some related origami tutorials below.
Related Origami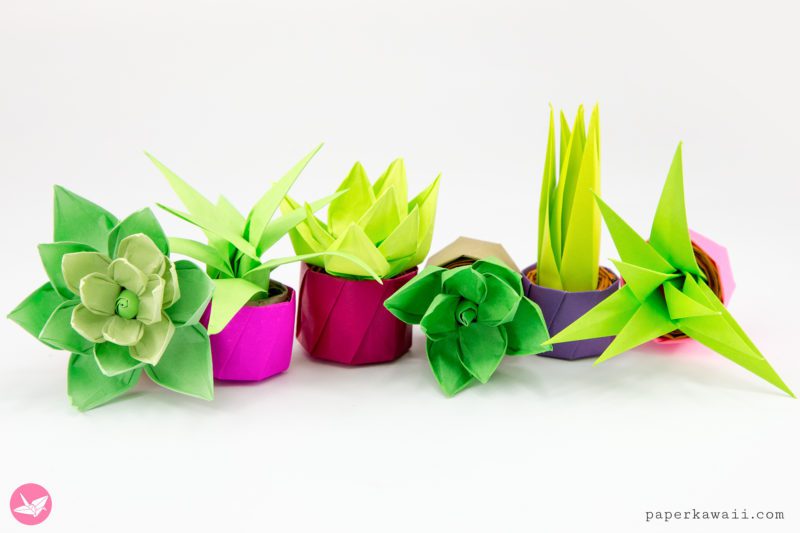 Mini Origami Succulent Plants
Learn how to make an origami succulent! These origami plants make perfect gifts & decorations, your friends will love them. No cutting or glue required.
Origami Cactus & Flower Tutorial
Fold a pretty origami cactus with a flower that sits in a pot! All made with just origami. These origami cacti are a great little gift to give friends and family, they can be displayed on desks and require NO water!