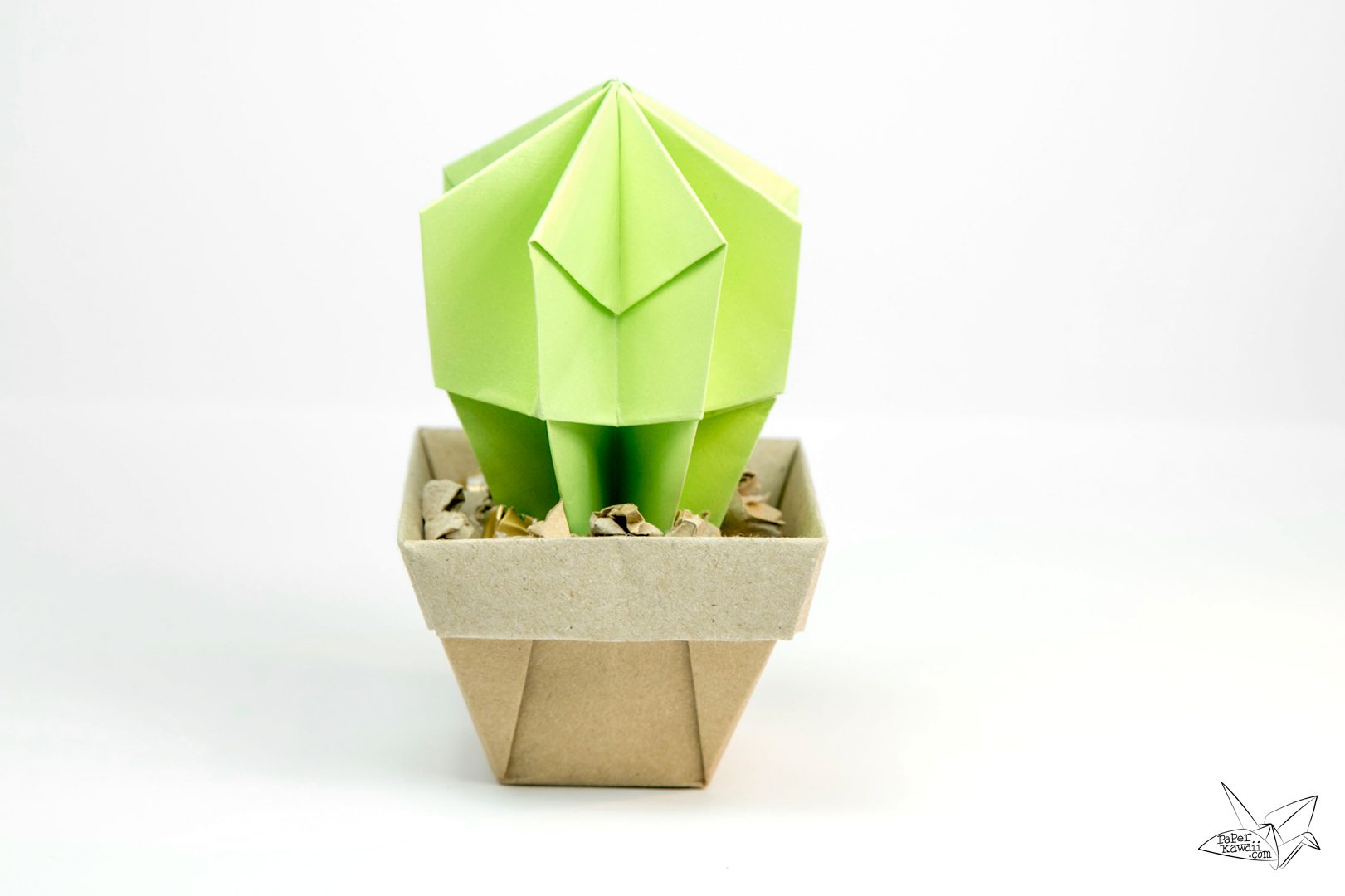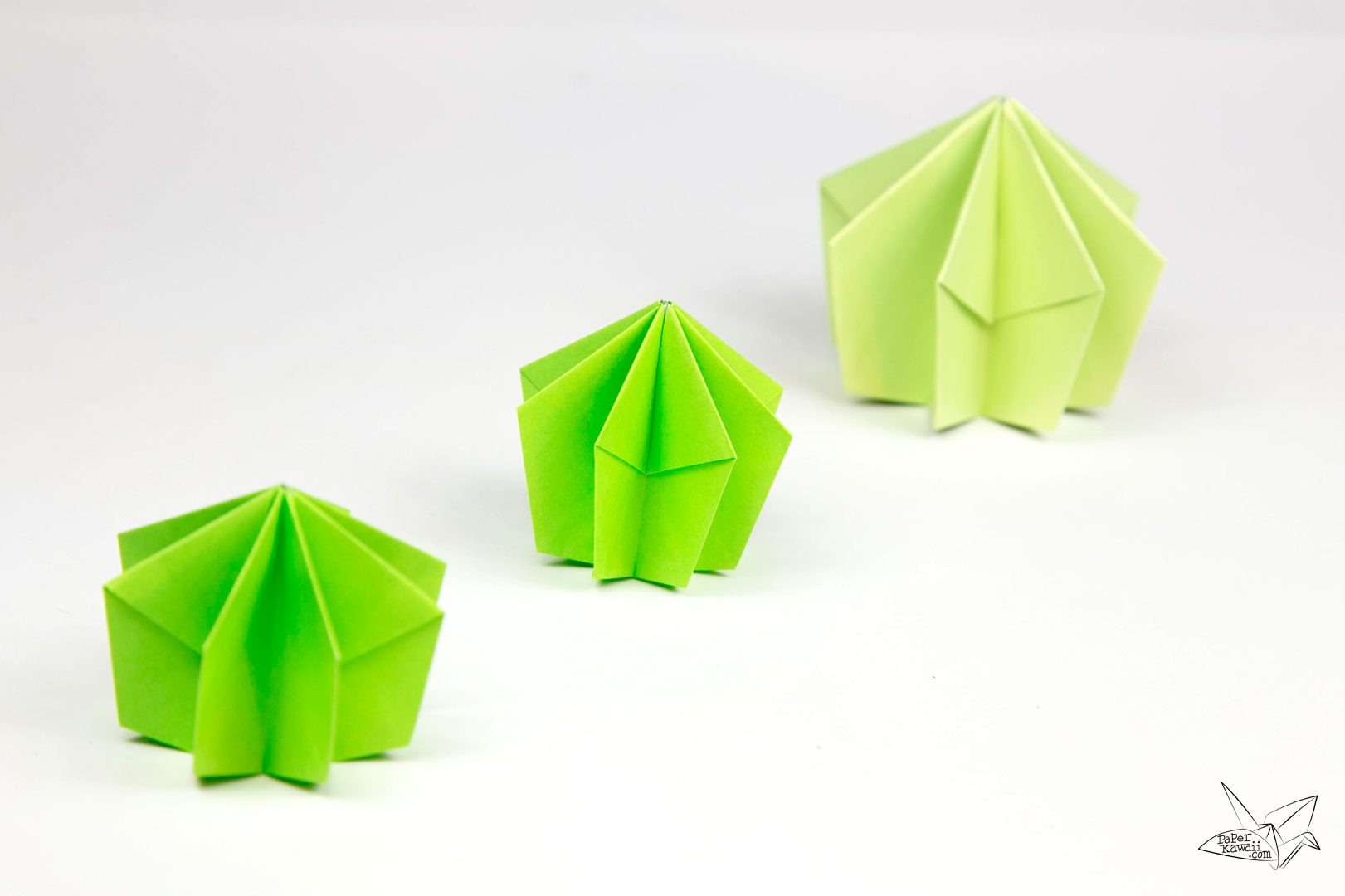 Learn how to make a little Origami Cactus. These friendly cacti are spine free and require no water. You can make little round ones and tall ones, even create one with lots of levels.
The Tapered Origami Box in the photos was made specifically for this origami cactus.
The cactus in the photos is the one made with two sheets of paper. It works better if you use paper that has some texture. The thin crispy origami paper just slides around, I can imagine you'd need to secure them together with glue if you use that kind of paper.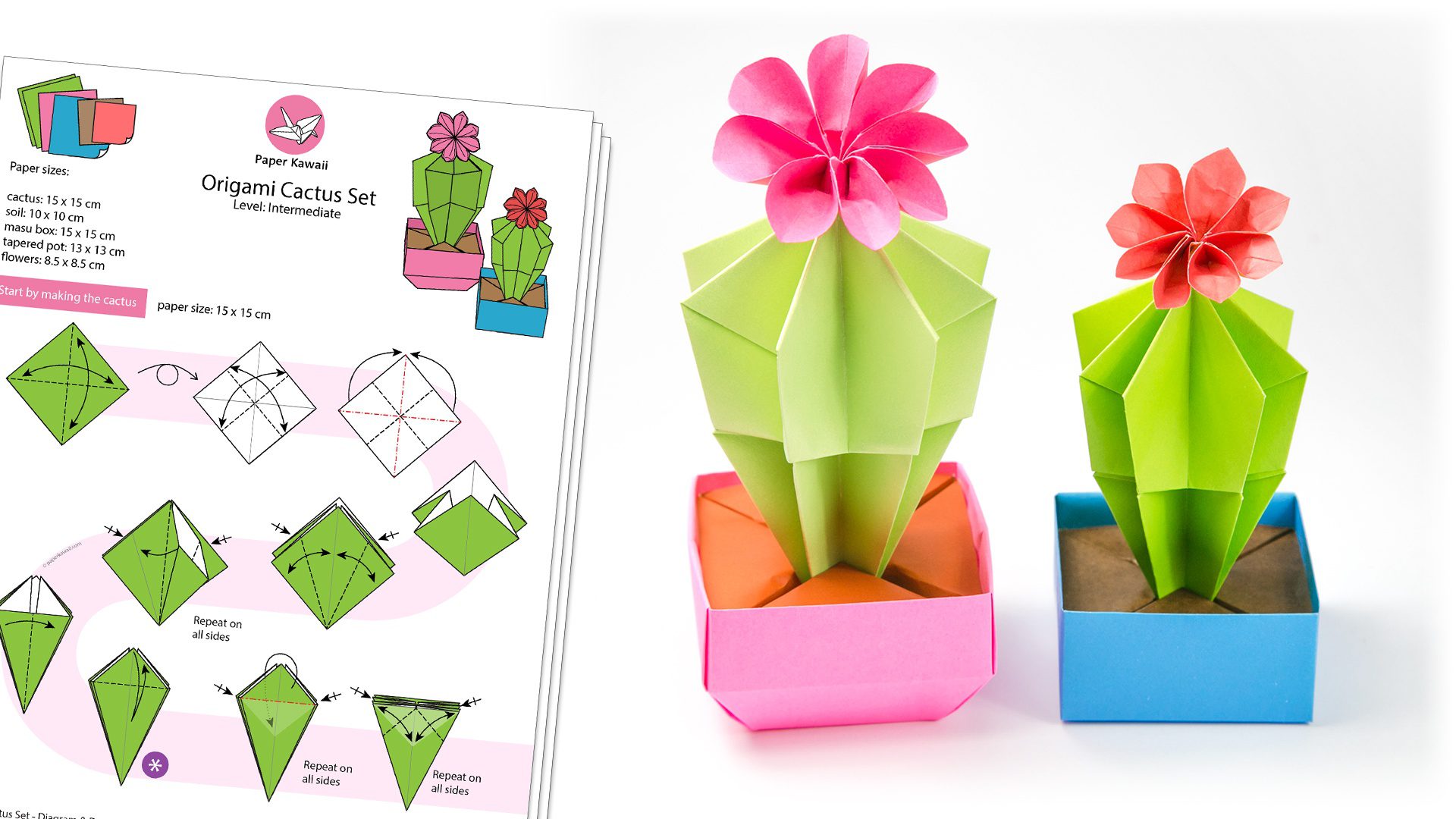 Origami Cactus Diagram
This origami diagram is in high quality PDF format.
Design: © Paper Kawaii Copyright Information
Level: ★★★☆☆
You will need:
▸ 1 or 2 sheets of square paper. Example: 15 x 15 cm
Final size: 8 x 4.5 cm (ish and without pot)
For the pot, use the same sized paper that you used for the cactus. The tutorial for that is here.
An artistic display of the different parts… no it just fell over.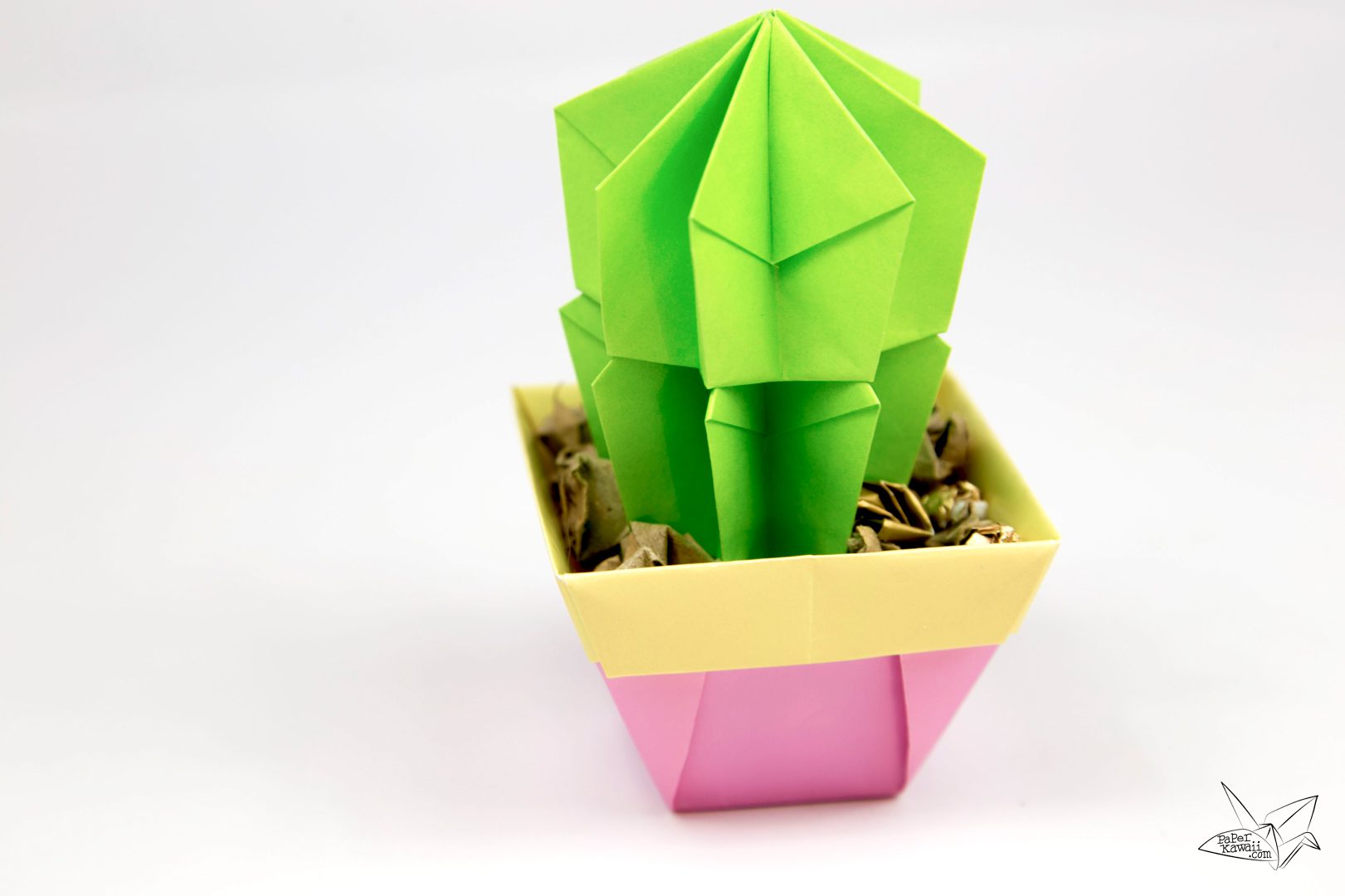 The 'pebbles' are crumpled pieces of paper.