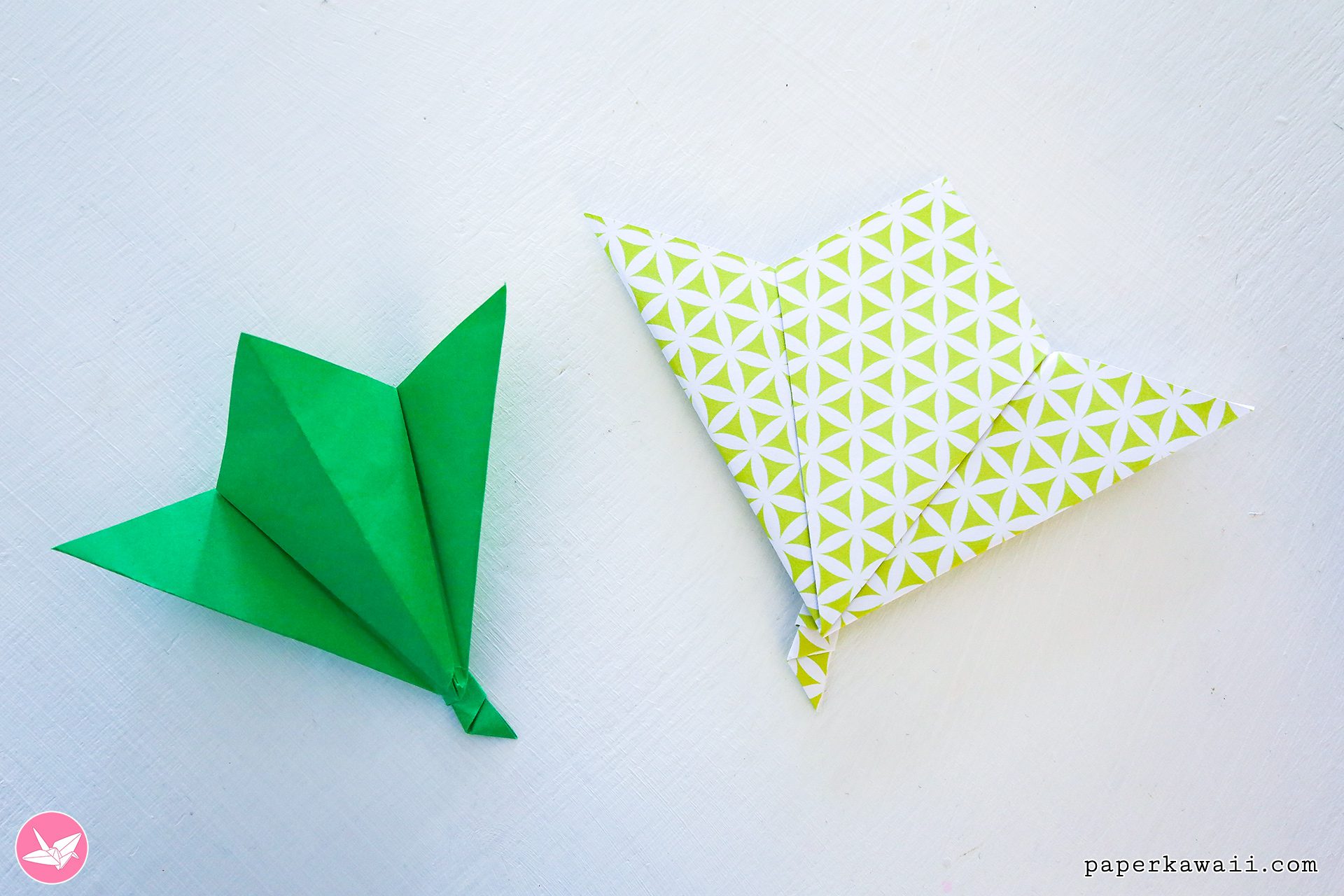 Learn how to fold an origami leaf for the top of vegetables or as a stand alone plant, folded from 1 sheet of paper it is quick and easy to make.
This is a pretty simple model, and probably a variation on a traditional model, but I'm not sure.
You can either fold it up more or leave it flat. You could also use this as a skirt upside down, it looks like tinker bell's dress!
I made this tutorial originally for the origami carrot box, but decided it would be useful for other models so made it its own tutorial.
Level: ★★☆☆☆
You will need:
Square paper
I used:
15 x 15 cm paper.
Click here to watch the carrot box tutorial.