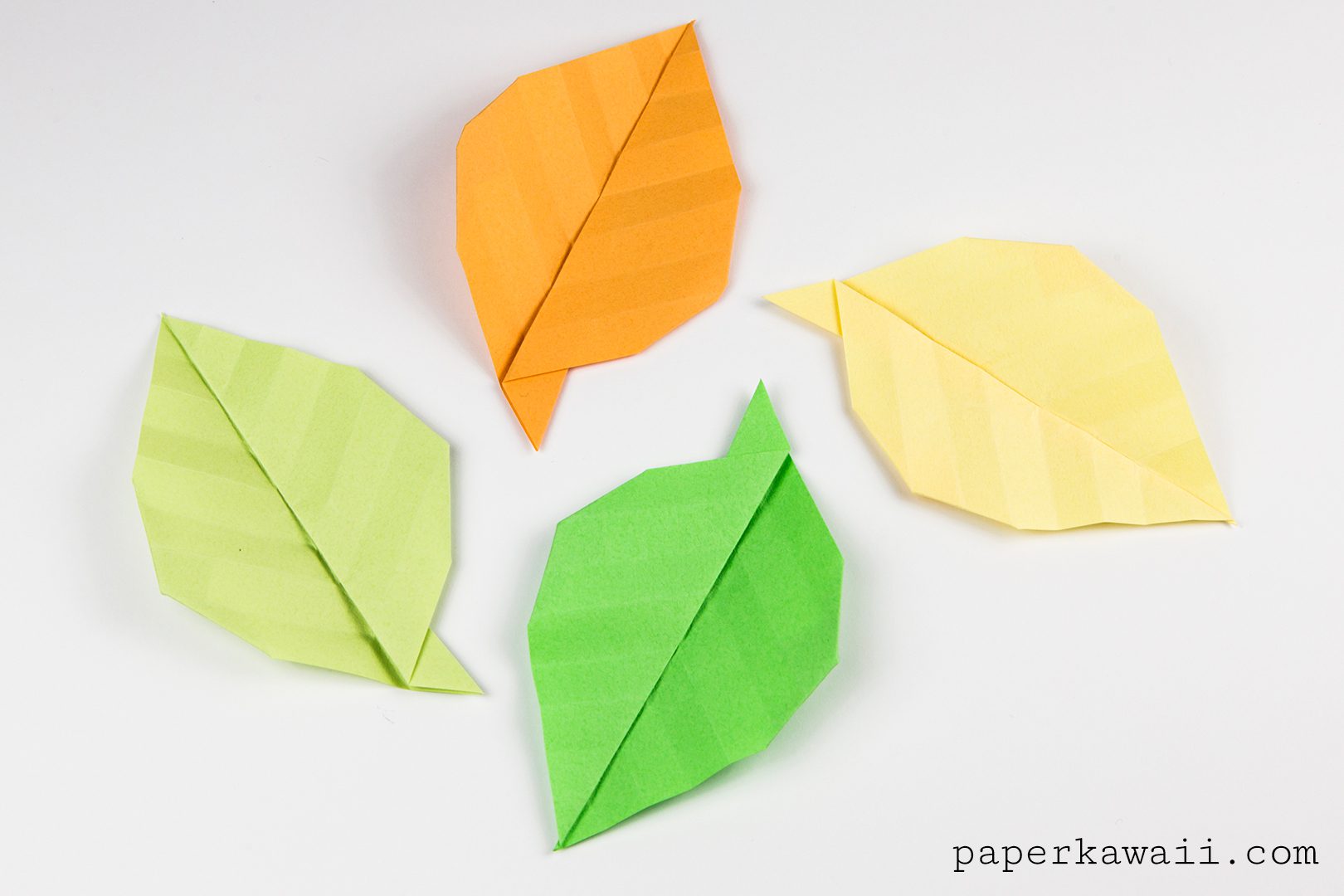 These super simple origami leaves are great to decorate at different times of the year, they only take a couple minutes to make. A great tutorial for beginners.
Hope you guys like this super easy origami leaf, I am going to string some up for Halloween, amongst my origami crosses.
Some other ideas include: make an origami wreath for Christmas time, string some up as a garland, or at Easter, use lovely bright spring colours and add these to your spring and summer decor.
The paper I used for the leaves in the photo above is from a pack available here by Tant. They are really high quality thicker origami papers from Japan. Great for folding simple origami models such as Masu boxes or envelopes.
Design: Traditional
Level: ★★☆☆☆
You will need:
▸ 1 sheet of square paper. Size Used: 15 x 15 cm
A Photo Tutorial is available on the Origami Photo Tutorials page.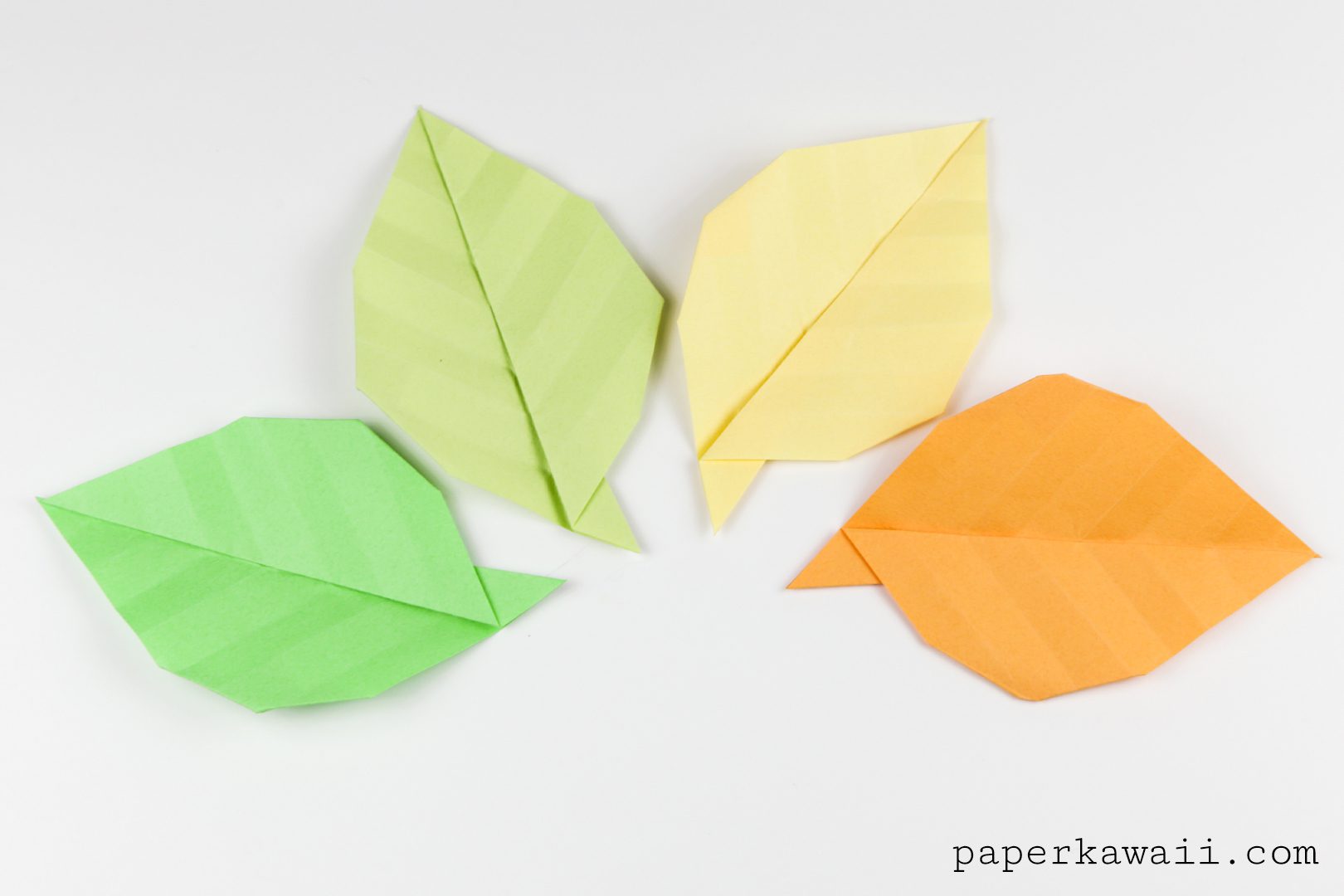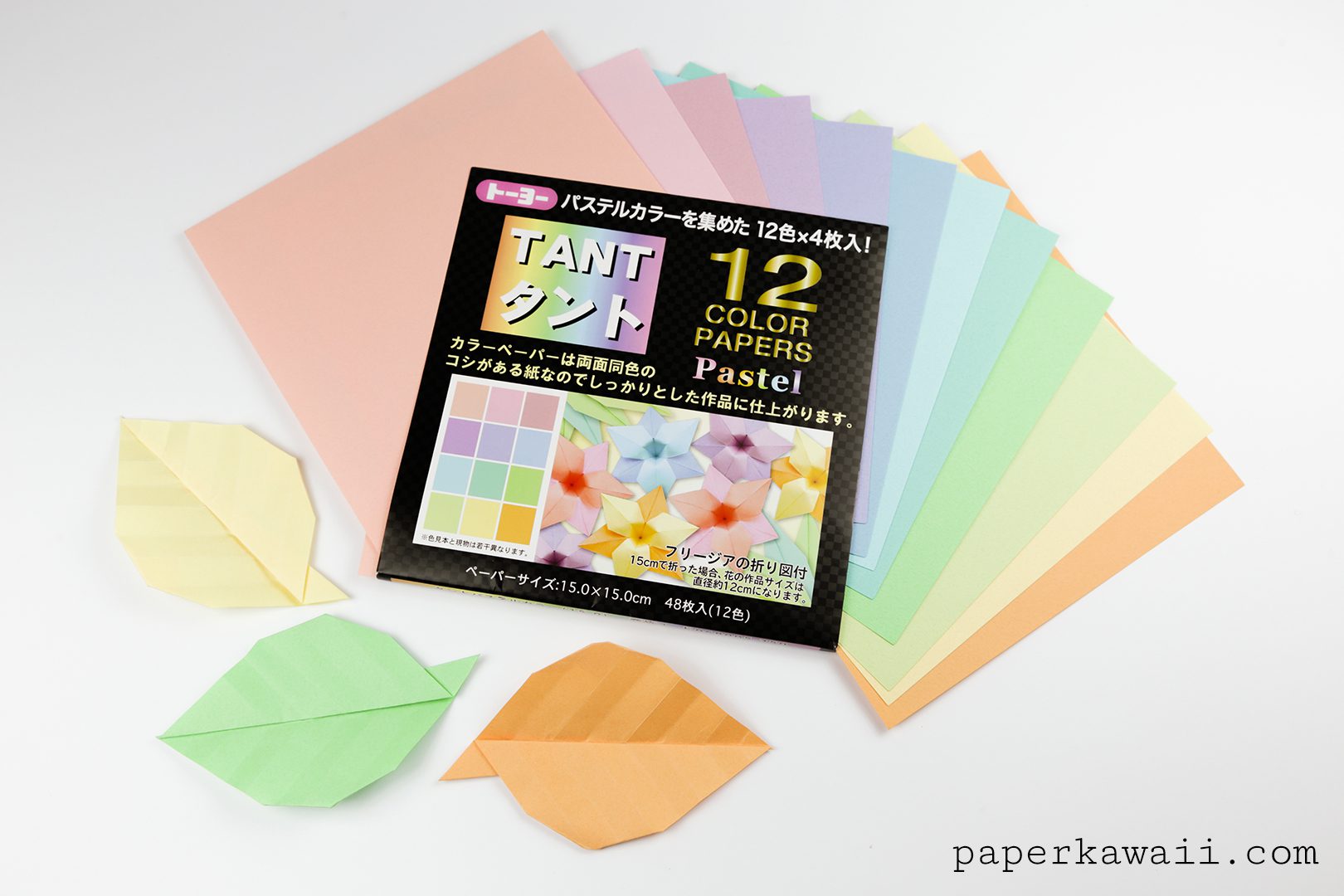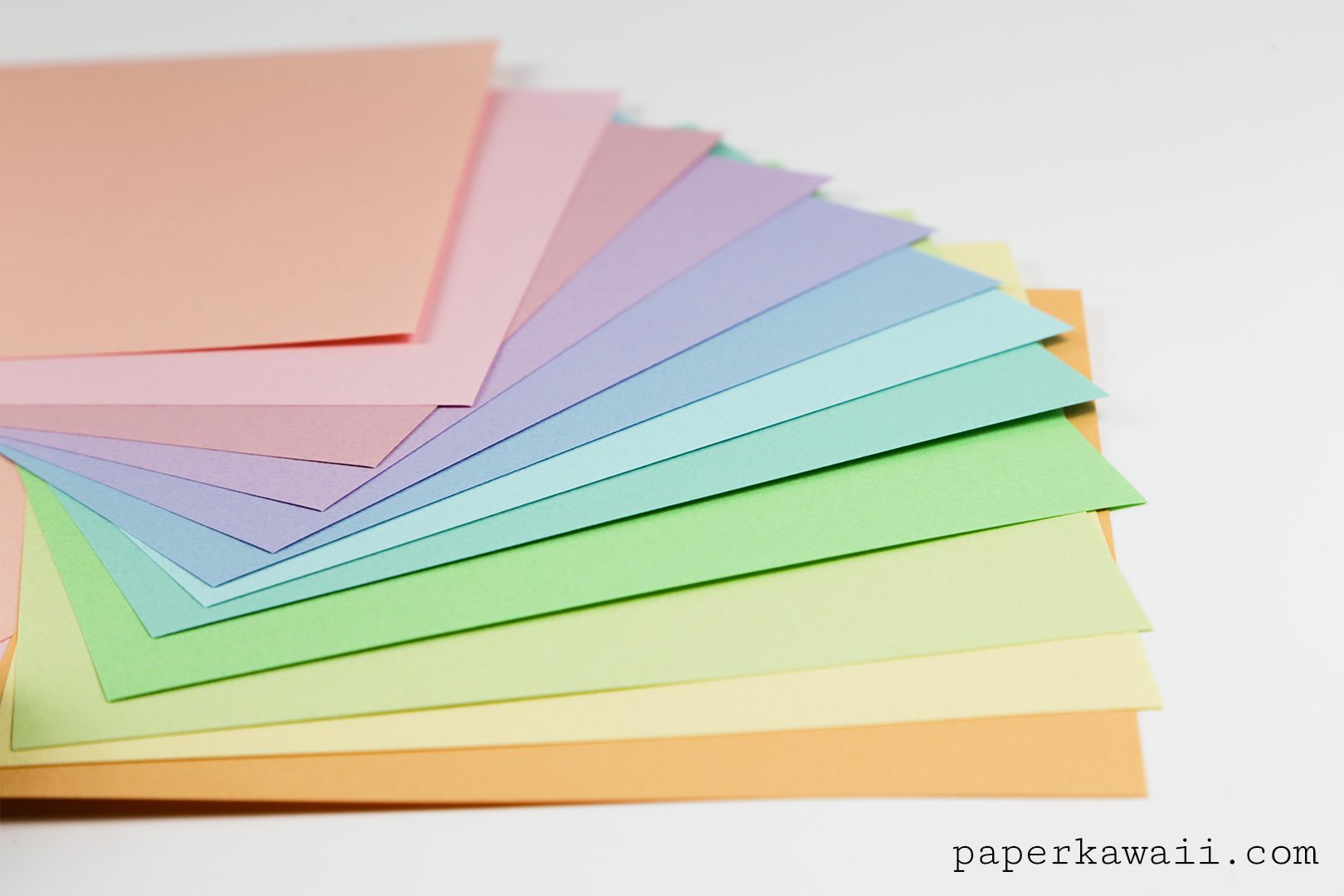 This pack of great pastel coloured origami paper is available here by Tant – they have the same colour on both sides, it's a bit thicker than regular origami paper.