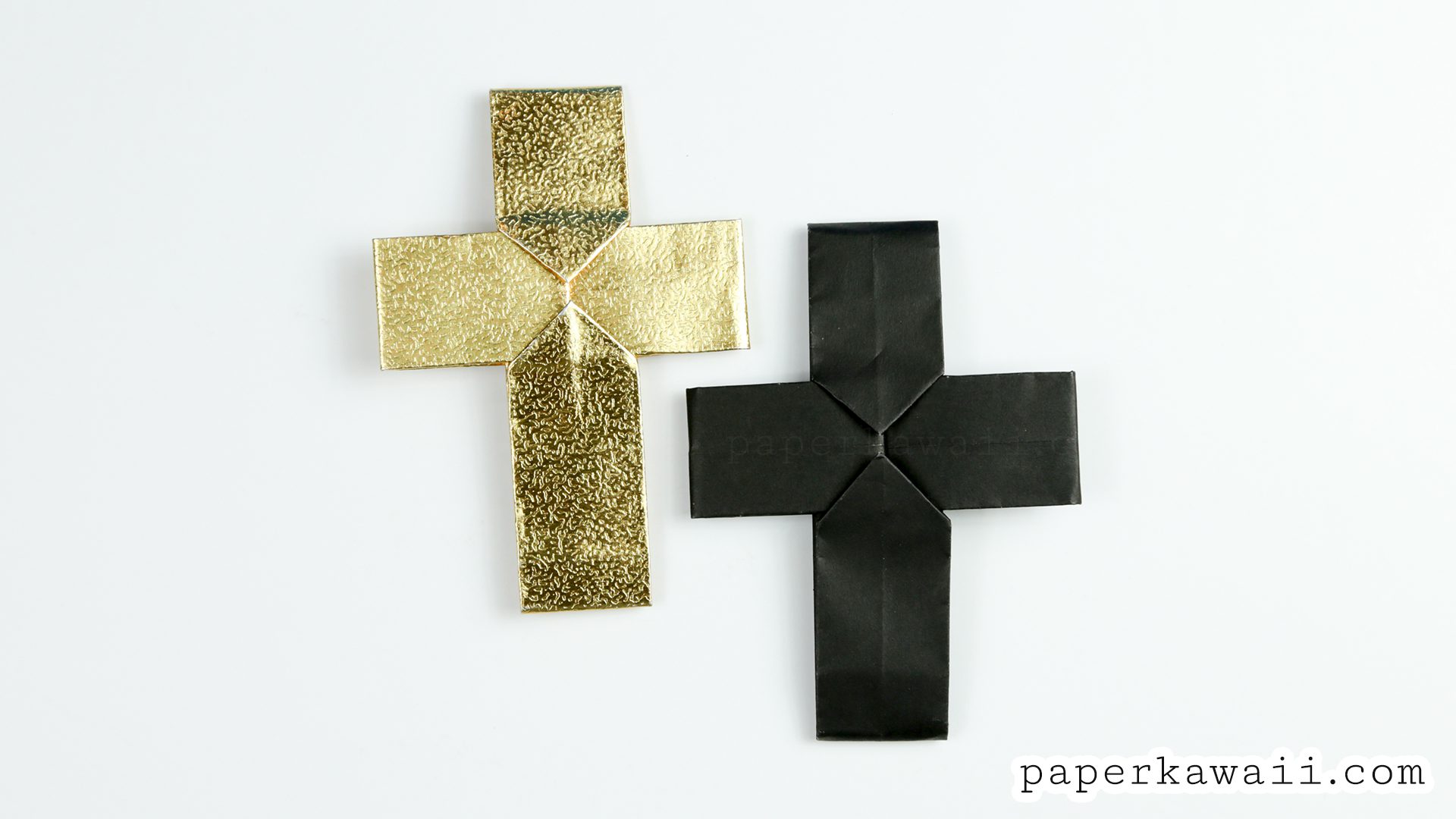 Learn how to make an easy origami cross. This origami crucifix is made from 2 halves of a square sheet of paper. This paper cross makes a great decoration or necklace.
I hope you enjoy making this modular origami cross. You can also put some ribbon or string through the top loop and hang them up.
I guess they would make some nice origami jewellery. But I made these with Halloween in mind.
On the front the cross has a nice intersection 'look' and on the back it looks as if the the horizontal bar is on top of the vertical bar.
No offence was intended making this tutorial for Halloween, I have much respect for all religions. I realise the Christian cross is a religious symbol and has little or nothing to do with Halloween, however you can ward off evil spirits and vampires with the cross (according to movies and books).
Design: © Paper Kawaii Copyright Information
Level: ★★☆☆☆
You will need:
▸ 1 sheet of square paper cut in half.
I used: 25 x 25 cm (paper used)
Final size: 8 x 12.5 cm
Suggest size: 15 x 15 cm | Final size: 5 x 7.5 cm
If your paper is thick, maybe use 1 quarter strip of the paper, and only fold it into the center once. That will make it easier.