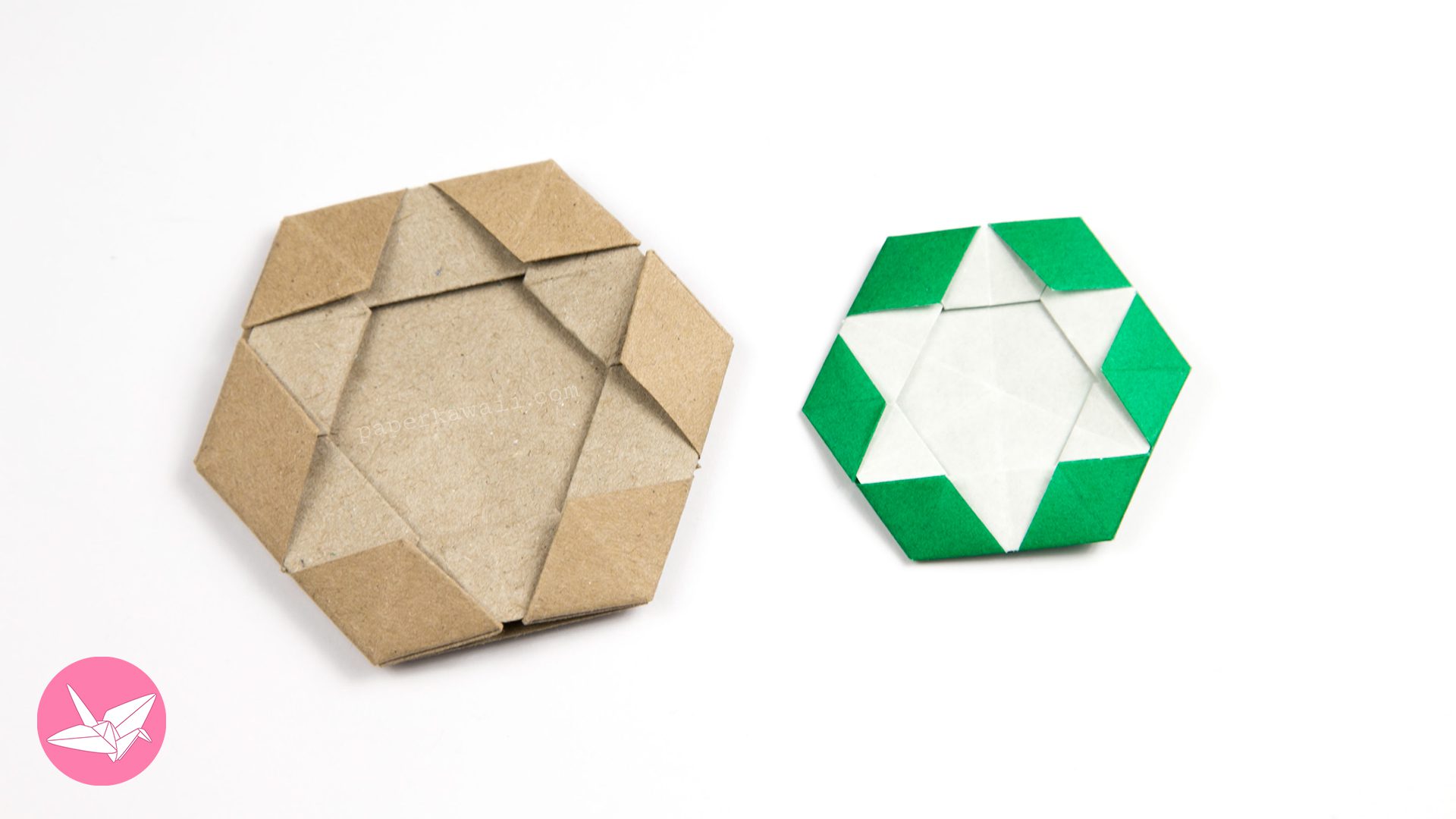 Learn how to make origami Star of David tiles that slot together or single coasters. These geometric hexagrams are made from a single sheet of paper. I was experimenting with origami made from triangular paper. This is the first of three designs I came up with. I like how it is a collection of triangles and hexagon shapes.
Would love to turn them into a large wall art display. They work best with medium weight paper with a different colour or pattern on each side.
Origami Star of David
Design: © Paper Kawaii Copyright Information
Level: ★★★☆☆
You will need:
▸ 1 sheet of square paper.
Paper size example: 17 x 17 cm
▸ Scissors (to cut the paper to a triangle)
Final model size: 6 x 6 cm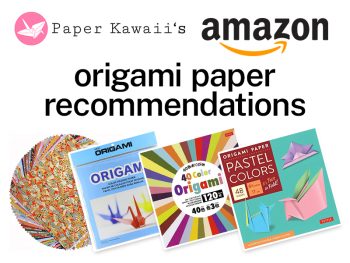 You can check out my personal favourite origami papers, paper craft tools and more on my Amazon.com store.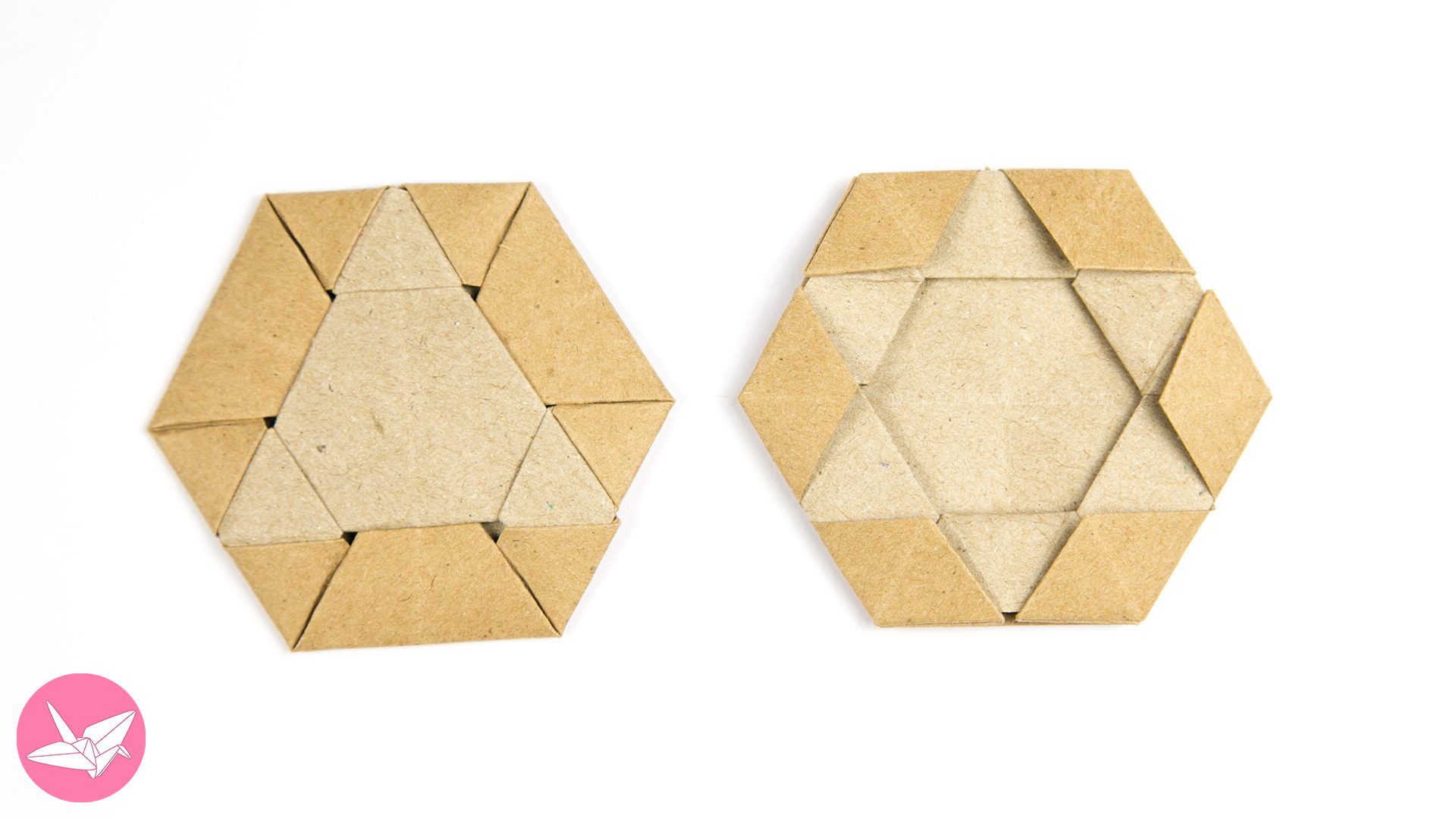 The Star of David Hexagrams, Triangle Hexagon and Hexangle Tiles all together.