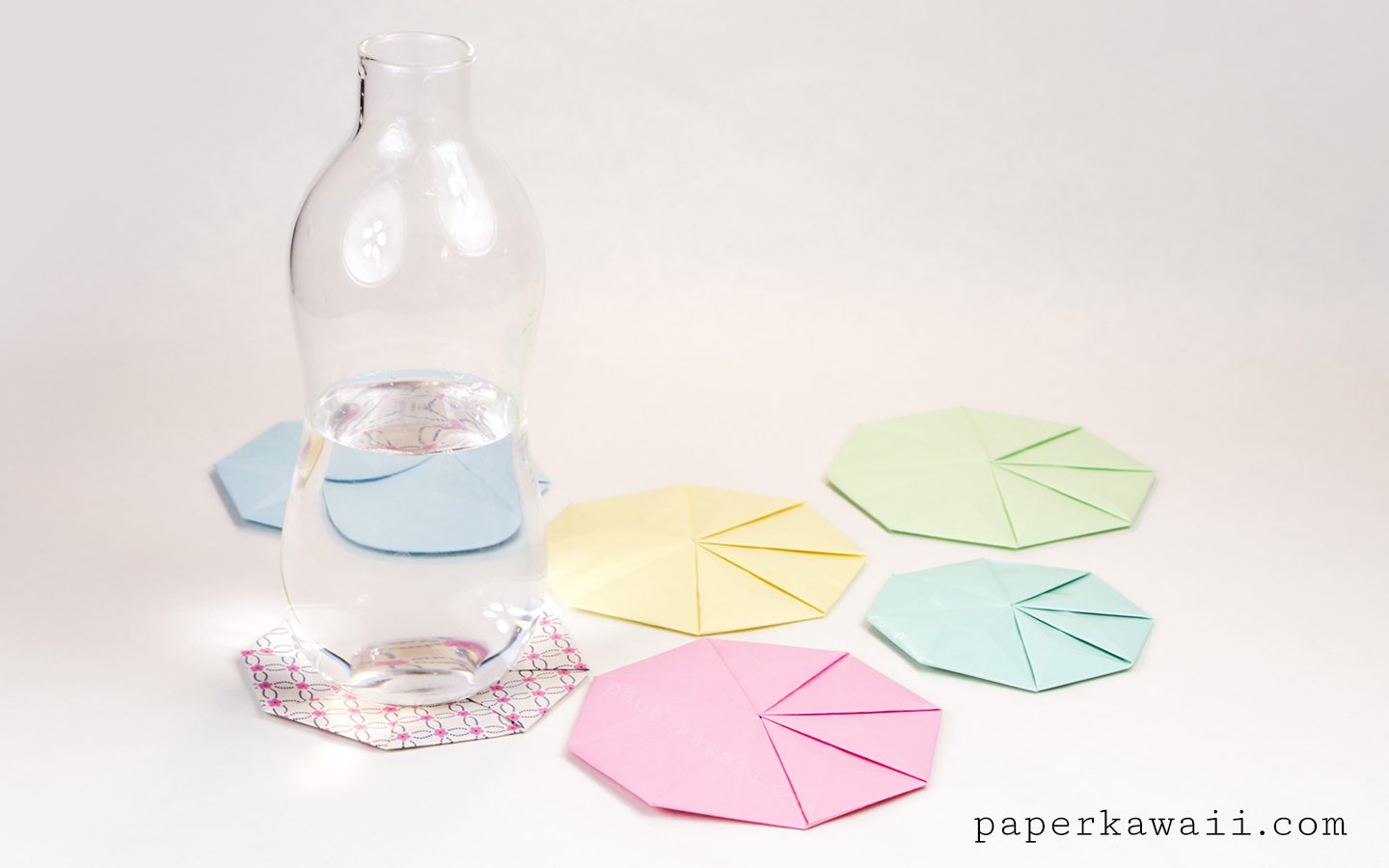 Learn how to make an origami octagonal tato to use as a coaster. This eight sided origami Tato (or pouch) is almost round and makes a great coaster for your desk.
This origami tato starts off with an octagon, I prefer to cut off the extra corners but you could leave them there.
This method of making this tato ends up showing quite a few creases on the final piece. I really like the pattern.
I'm going to cover mine in PVA glue. You can also use that clear plastic sticky stuff. Or use paper that has a plastic feel.
Design: © Paper Kawaii Copyright Information (this may be a traditional model)
Level: ★★★☆☆
You will need:
▸ 1 sheet of square paper
▸ Scissors (for the octagon)
I use 17 x 17 cm in the video (this paper can be found here).
Final size: 8.5 x 8.5 cm.
Download or view the Diagram:
Click here, or right click to download the PDF diagram.