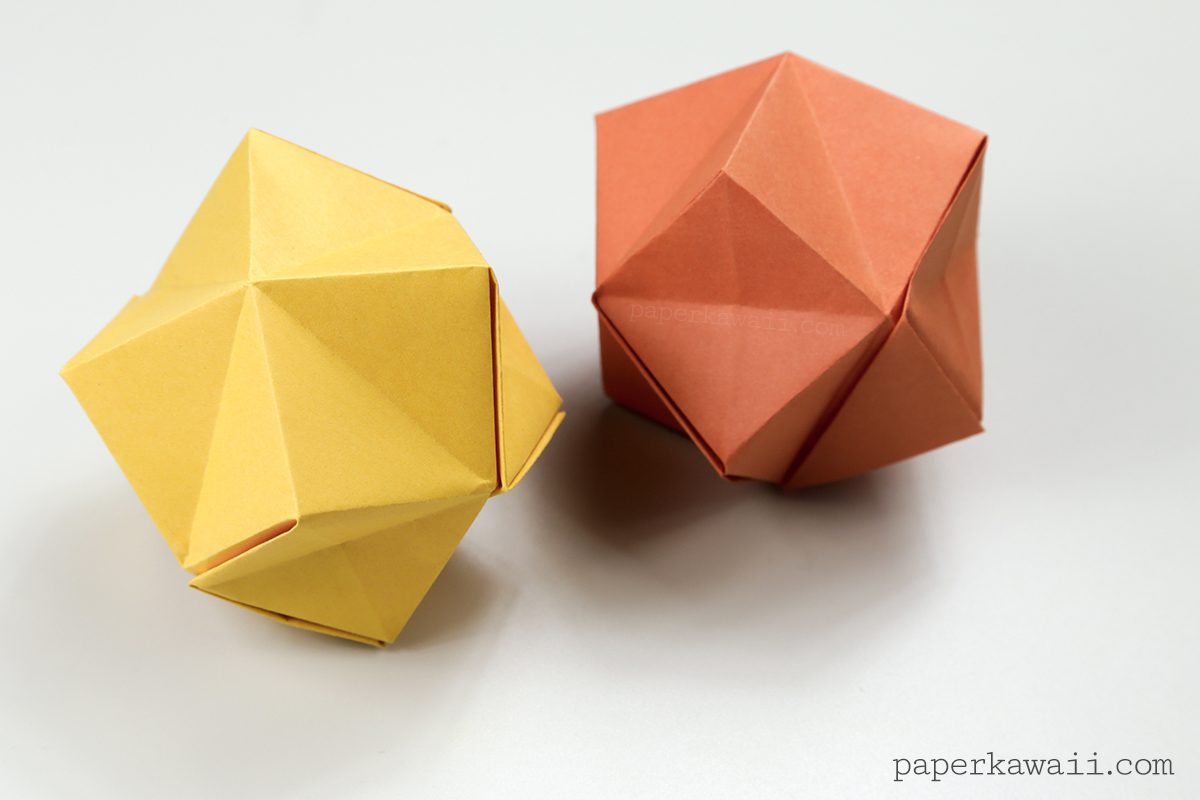 Learn how to make an Origami Stellated Octahedron with these simple instructions. This model is fun to make because you 'blow' it up at the end.
This origami star is inflatable similar to the traditional origami water bomb model.
I love this origami ornament, a lot of modular models that look similar to this one, take ages to make, this one is finished in a few minutes. It would look awesome as a Christmas star, or tree decoration.
If you made a lot of them, they'd look great strung up as a garland, or hang them individually.
Origami Stellated Octahedron, Designer: Sam Ciulla, Published in the book 'The Art of Origami' available to buy here.
The paper I'd recommend using is basic origami kami paper, but will work nicely with thicker textured paper too.
Level: ★★★☆☆
Designer: Sam Ciulla
You will need:
1 piece of square paper.
I used: 20 x 20 cm.
Finished size: About 8 x 8 cm ish.
A Photo Tutorial is available on the Origami Photo Tutorials page.