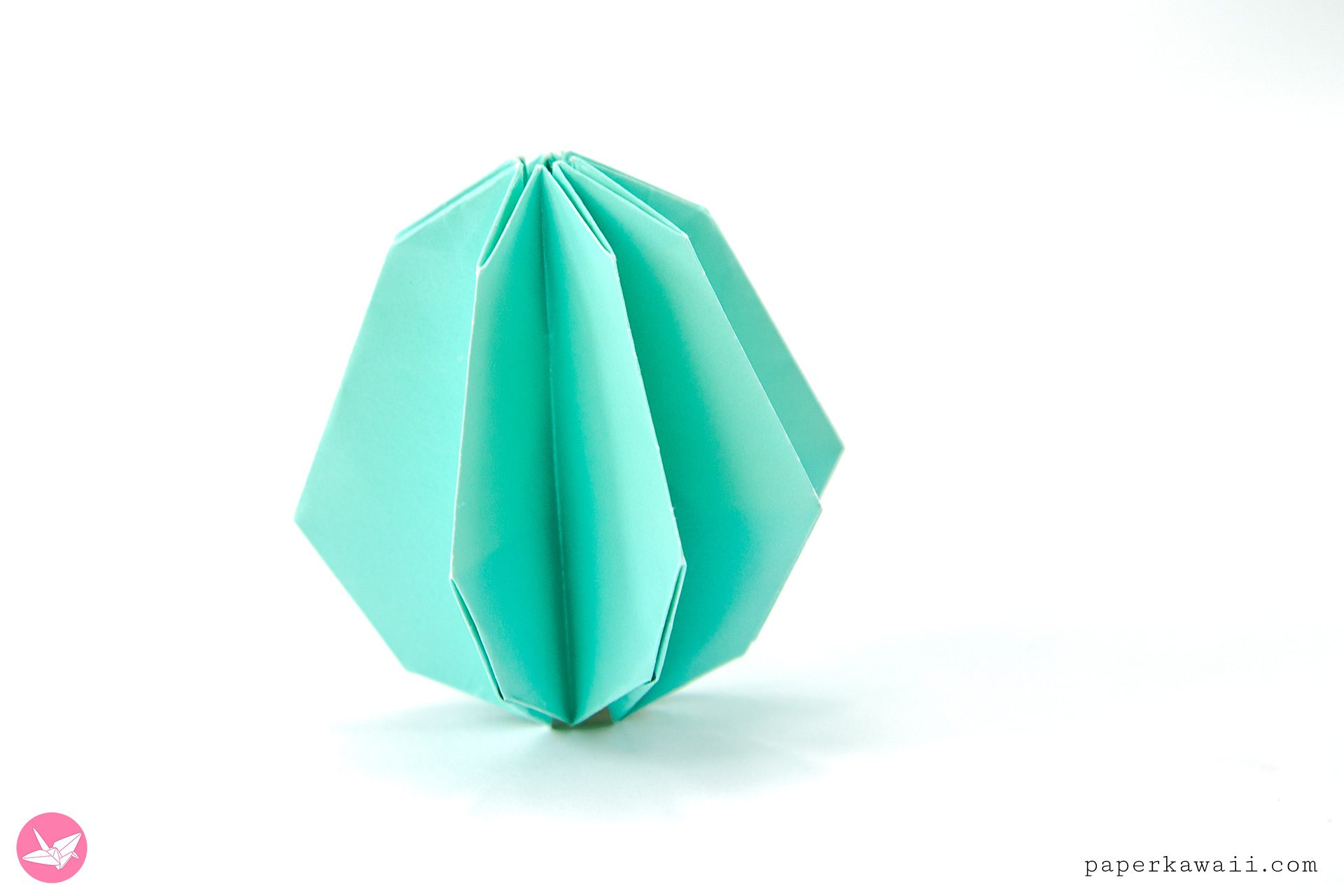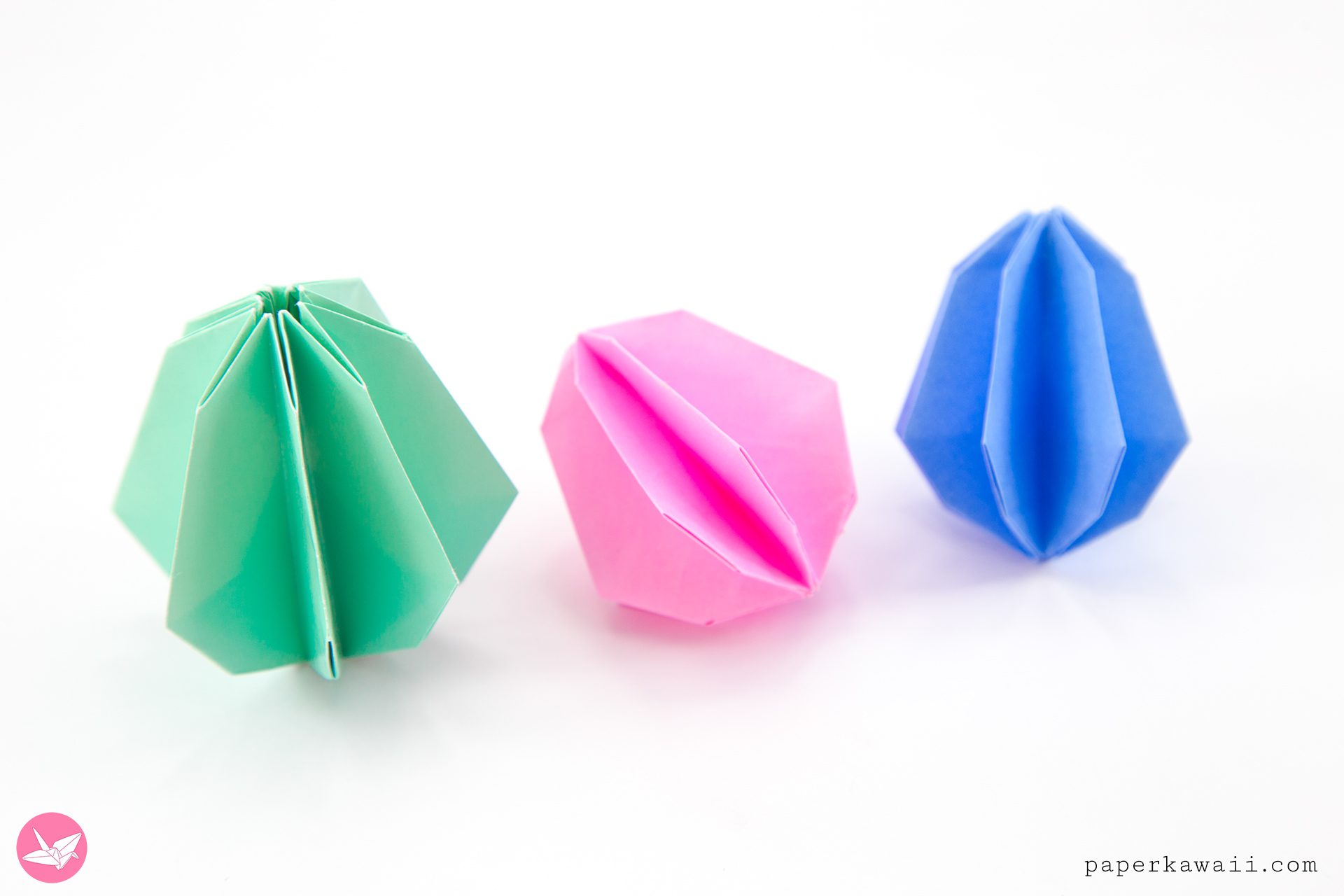 Learn how to make a pretty origami egg decoration for Easter. This origami accordion egg is made with just one sheet of square paper, no glue or cuts required. This little egg also looks like a balloon shape (upside down). Also at about 10:46 it makes a good cactus shape too.
You can make a completely round origami ball shape by changing the angles of some of the folds. I didn't take a photo but you can put this egg inside the origami egg box I made previously, using the same sized paper for all.
For a more complex origami egg, check out the Origami Accordion Egg, which has a similar look, but with more layers. That origami egg is a little harder to make, this one is easy in comparison, and only uses one sheet.
Using glue: It's optional but you can use a dab of glue to completely shut the top and bottom of this origami egg, you could pop in a little ribbon in order to make a hanging egg decoration. You can also make a cute paper garland by stringing these onto a ribbon or string!
Origami Egg Tutorial
Design: © Paper Kawaii Copyright Information
Level: ★★★☆☆
You will need:
1 sheet of paper
Paper used: 17 x 17 cm
Final model size: 6 x 5 x 5 cm (ish)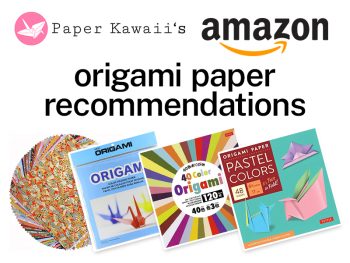 You can check out my personal favourite origami papers, paper craft tools and more on my Amazon.com store.