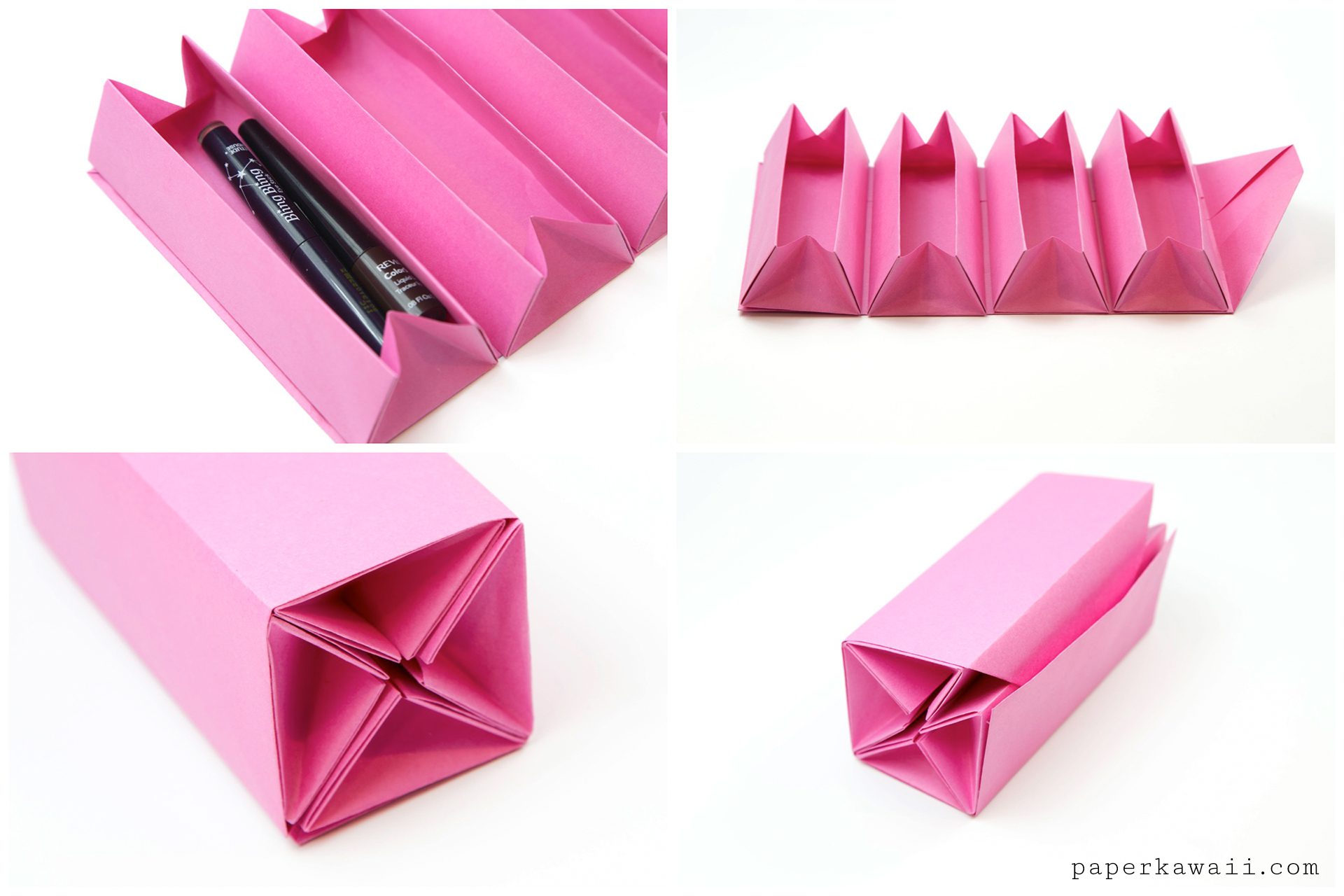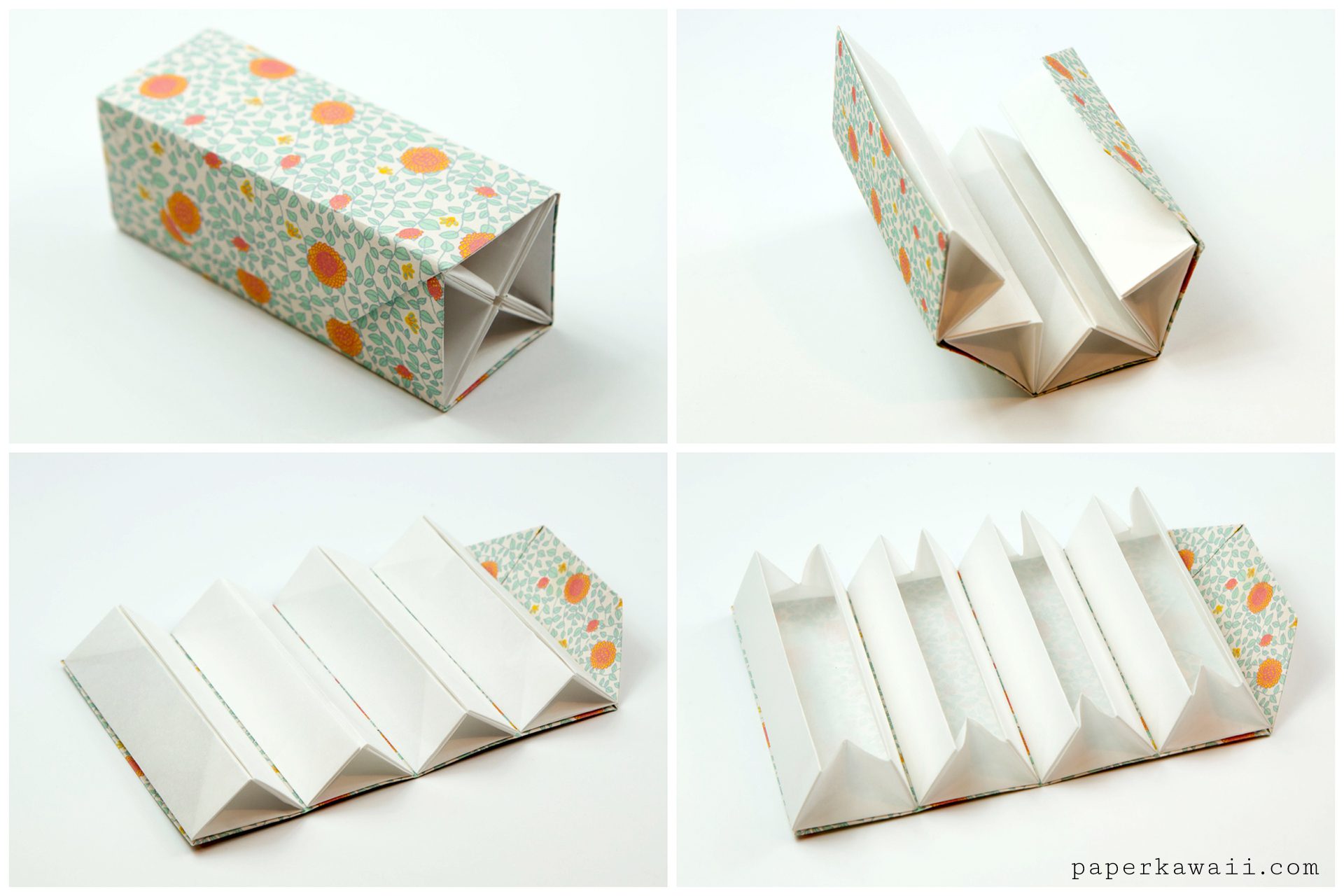 Learn how to make a useful and cool origami accordion box – or roll up box. This origami gift box has 4 boxes which open up as you unwrap the box, or they can also be locked.
I think you'll find it quite easy to make this roll up origami box, because it looks complicated but it's not too tricky. 4 internal boxes are attached to a fifth sheet of paper to complete this gift box. It's quite different from the other origami accordion boxes out there.
Choose to keep the boxes open, or have them closed, and also you can give them a cool little handle which you can pull to open them, which would be great for a gift box.
Also, the individual boxes are great little gift boxes.
For finishing off the origami accordion box, there are so many ways you could make the outer wrap.. the way I have done it may not be the best. Alternatively, fabric could be used to make it as well.
This model is featured in one of my origami ebooks: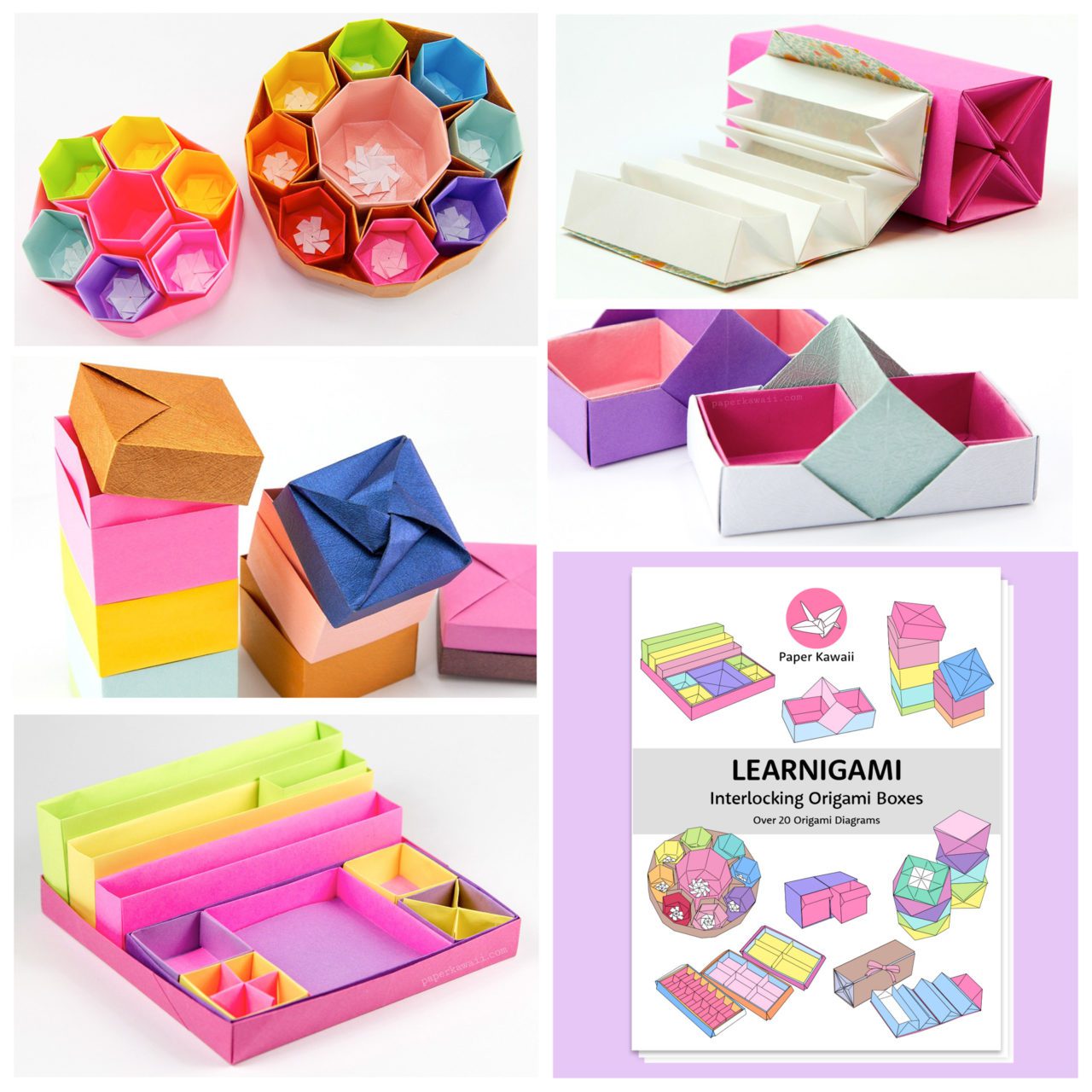 LEARNIGAMI – Interlocking Origami Boxes E-book
Features over 20 origami diagrams. These origami boxes interlock, slot or fit together to become a larger piece. Each origami project is clearly diagrammed with annotations throughout.
Design: © Paper Kawaii Copyright Information
Level: ★★★☆☆
You will need:
▸ 5 square sheets of paper
▸ Glue (to attach the boxes to the outer wrap thing)
Suggested sizes: Box: 4 sheets of 15 x 15 cm | Outer sheet: 21 x 21 cm
Final size: 14 x 5.5 cm