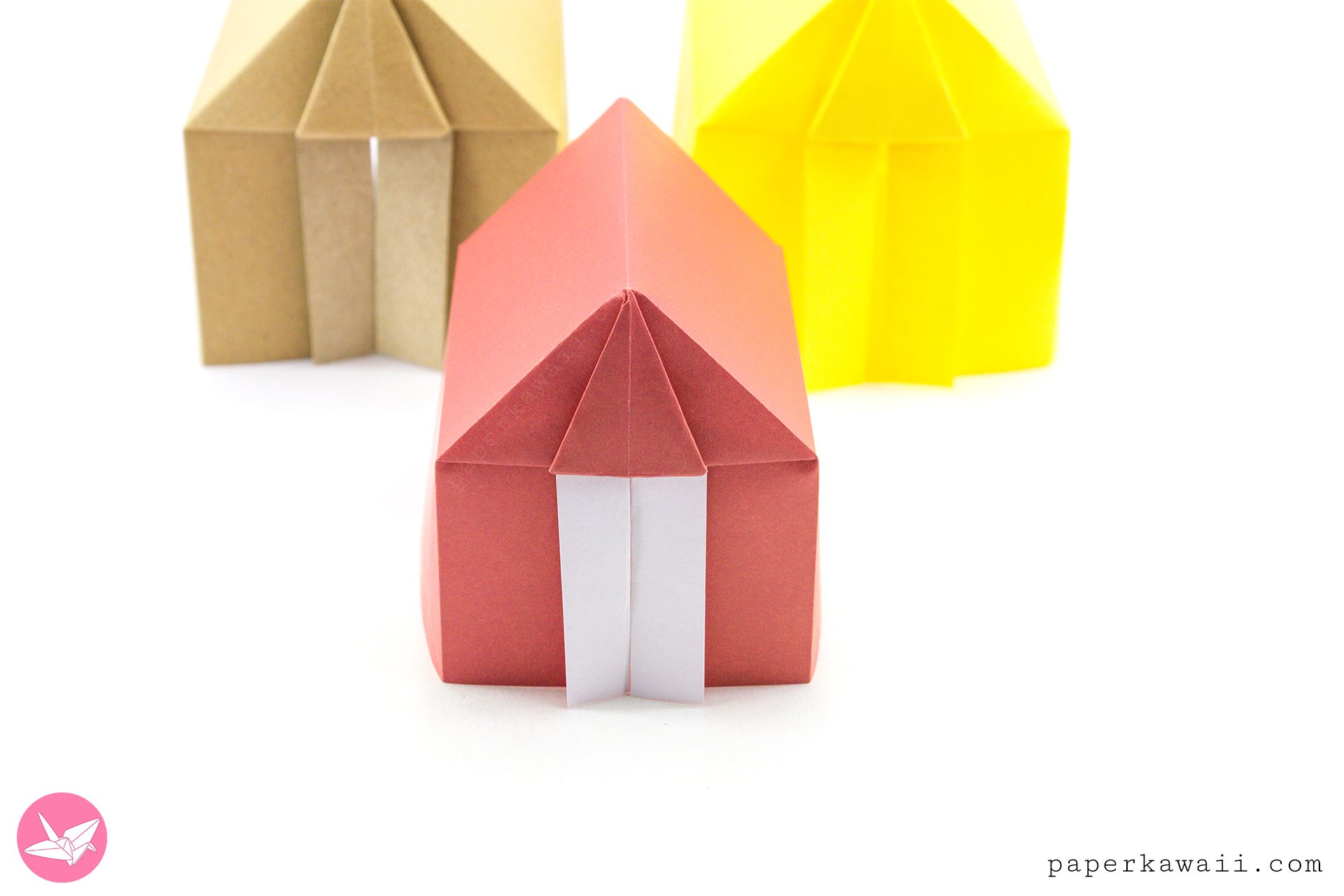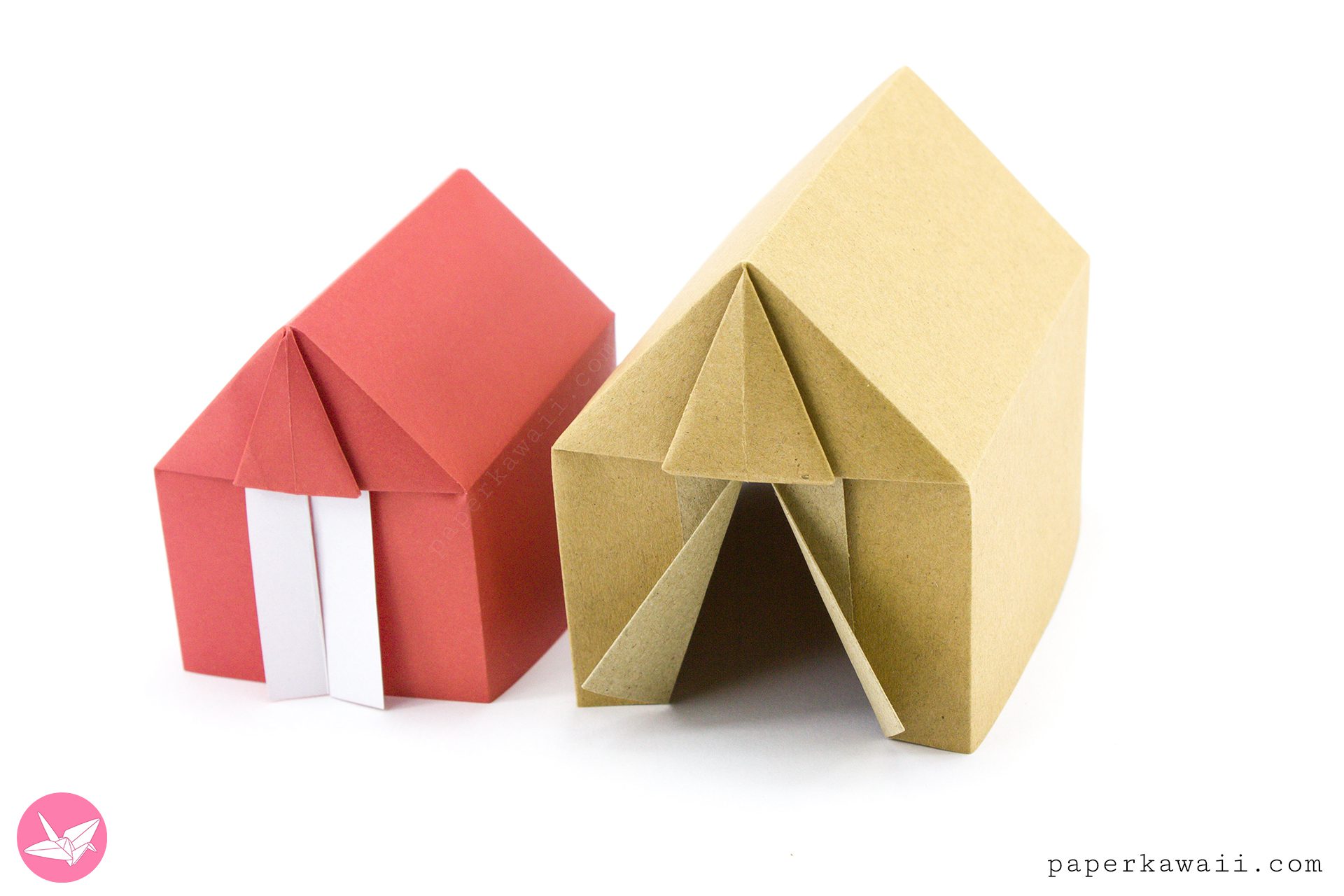 Learn how to make a cute origami tent or house from 1 sheet of square paper, no glue required. This origami tent is based on the origami organ fold. It has an openable curtain style doorway on both ends. This origami tent would be great to use as part of a camping diorama.
I wasn't going to post this tutorial, as I'm not 100% happy with the model or the video, but I have no plans to remake it, the model is as good as I can get it, maybe someone else can improve on it. You can also reverse the folds of the doors so that you do not see the triangle or the flaps, but I didn't show it in the video.
Origami Tent
Design: © Paper Kawaii Copyright Information
Level: ★★✰☆☆ (2 ½)
You will need:
▸ 1 sheet of square paper. Paper size example: 17.5 x 17.5 cm
Final model size: 8.5 x 6 x 7 cm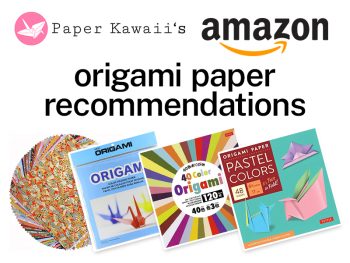 You can check out my personal favourite origami papers, paper craft tools and more on my Amazon.com store.