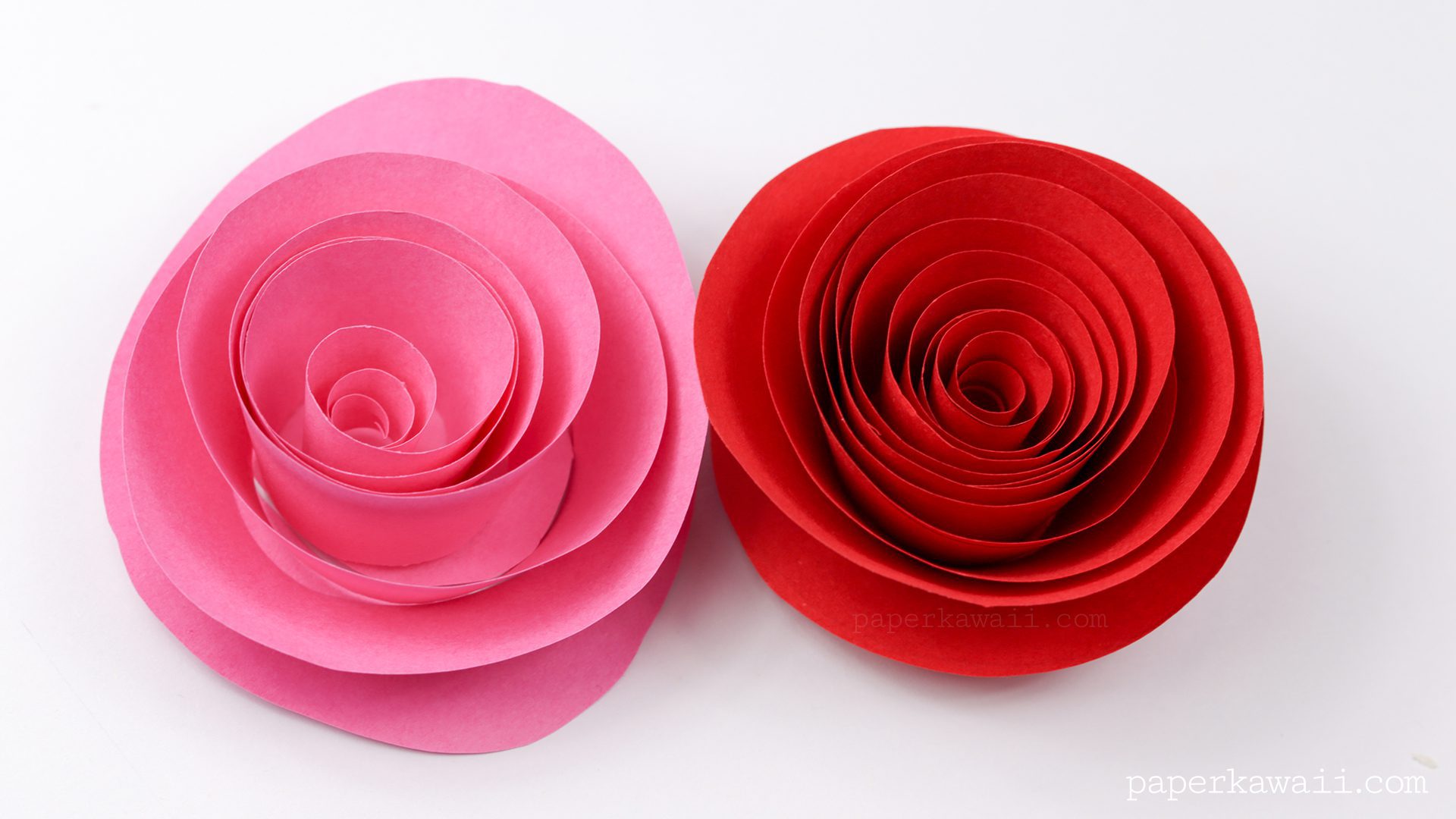 Learn how to make a super easy papercraft rose from one sheet of paper. The result is so pretty, great for decorating cards, cakes and use on DIY hair clips.
So this is the first completely 'papercraft' tutorial I've posted. I almost didn't want to post it as I know some people may not want to do 'non-origami' but this website was always meant to be a 'paper craft and origami' website.
When I was younger, I always tried to make these, and failed – I always tried to wrap them from the center and it never worked properly. If you wrap from the outside and also draw a line as a guide, it's much easier.
The lump in the middle makes it a really neat finish if you use a dollop of glue to secure the swirl.
You can make the line much fainter than I made it. Or just cut in the swirl by eye.
Level: ★★☆☆☆
You will need:
1 sheet of paper
Scissors
Pencil
Optional: Glue
Maybe a chopstick or something pointy.